Cupcakes for a 6-year-old boy's Minecraft-themed birthday party
As I have tended to concentrate more on flavors than decorating, this was my first time working with gum paste for my own cupcakes. Gum paste is similar to fondant except it dries hard. (I also think it tastes a little bit better, but it still doesn't taste wonderful!) That makes it more appropriate for detailed decorations.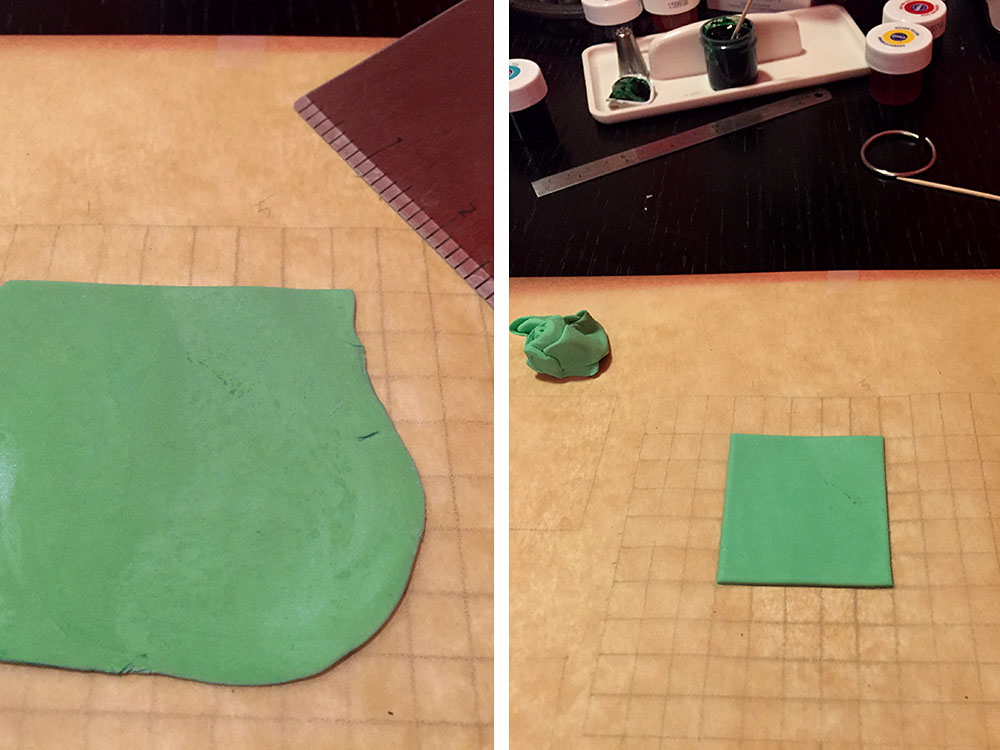 I drew a 1 cm grid on parchment paper to provide a guide, flipped it over and taped it to a white cutting board. That gave me a clean and stick-resistant area to work.
The gum paste was white, so I colored a batch with food coloring gel to a light green before rolling it out onto my grid. (Note: Use gloves if you don't want your hands colored like mine were! The easiest way to color is to work the gel into the paste by hand.) I used a pastry cutter to cut out 5×5 cm squares. I scored them gently with a grid, not cutting all the way through, to provide the base for my Creepers.
I colored other batches of gum paste a darker green and black for the details, cutting 1×1 cm squares.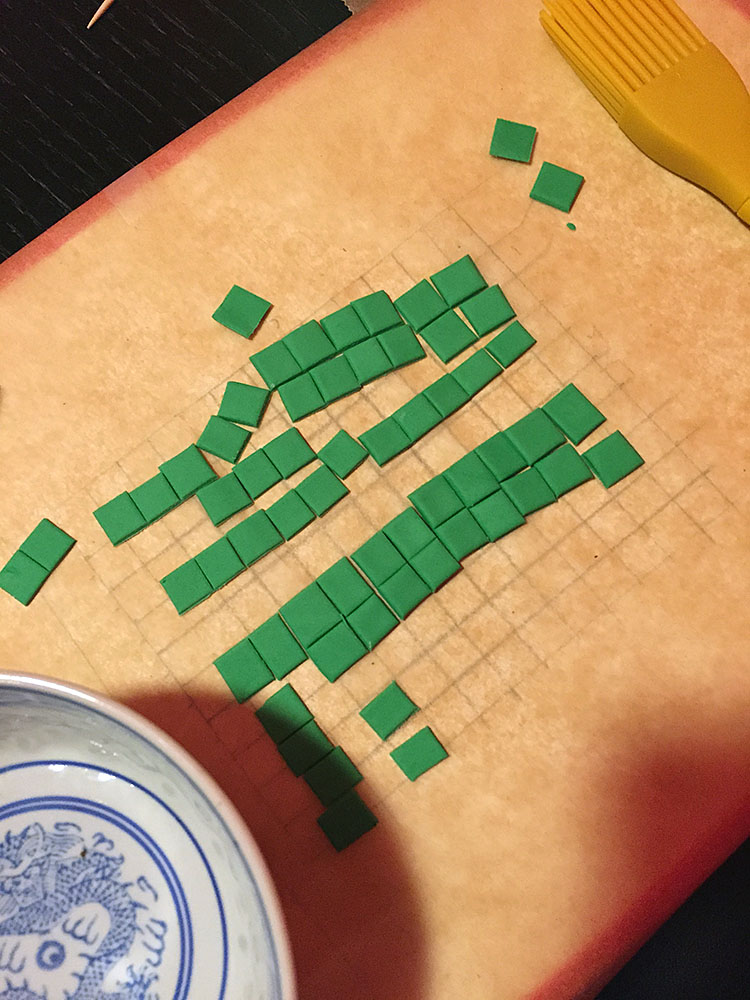 I applied water with a brush to glue the small squares onto the larger to make my Minecraft Creeper cupcake toppers and let them dry overnight.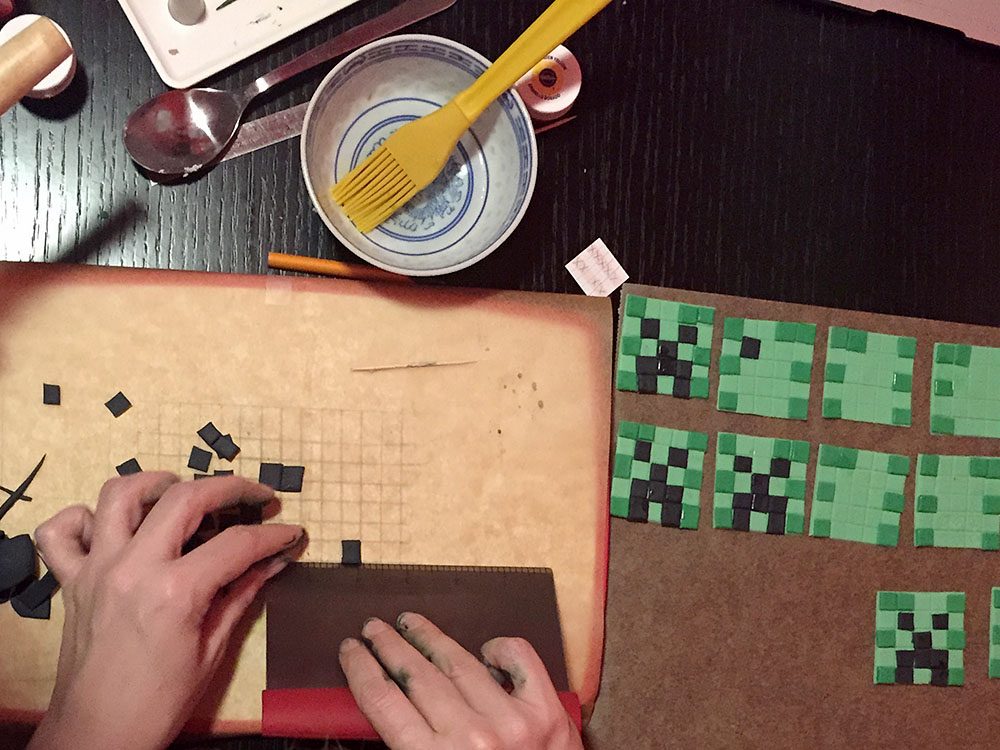 The cupcakes were dirt-color (chocolate!), and vanilla buttercream attached the Creepers. As creating the toppers were time consuming, I made enough for half the batch, piping buttercream "grass" onto the rest.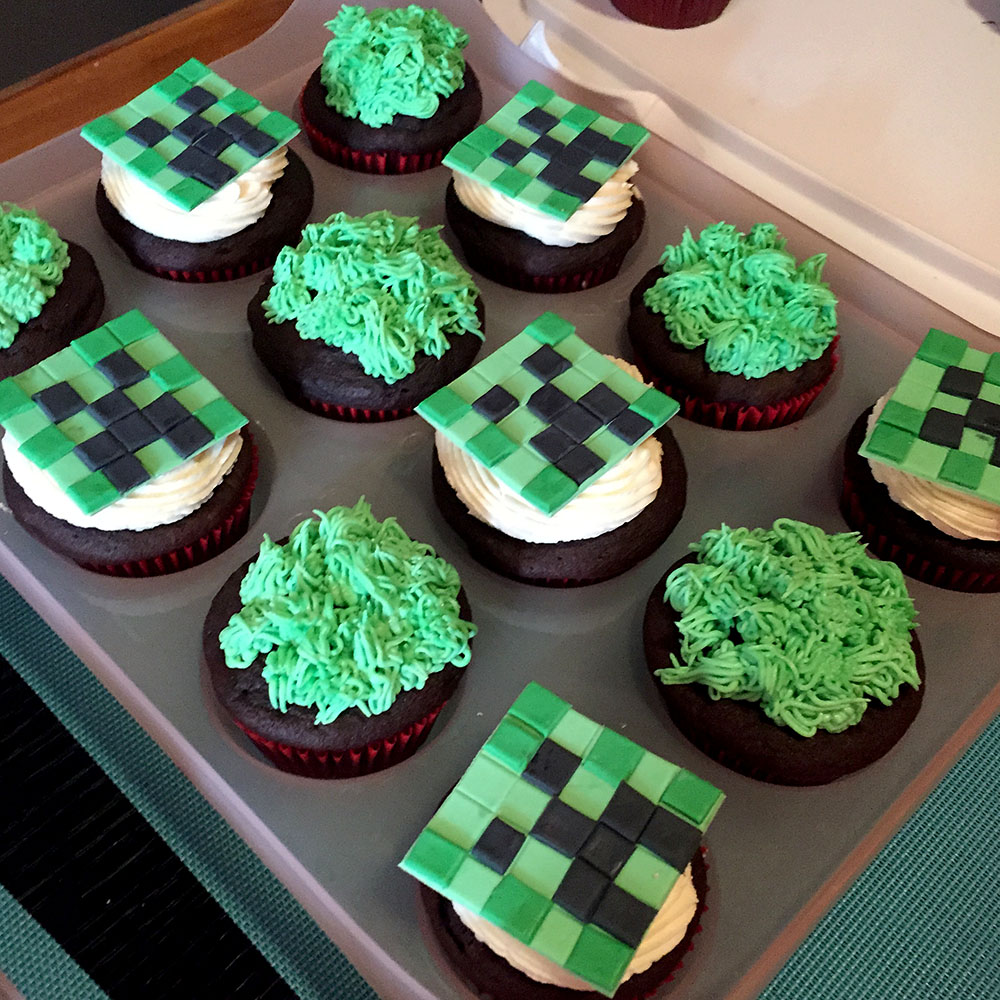 The birthday boy was delighted with his Minecraft cupcakes, it was totally worth staying up late and dyeing my hands green and black!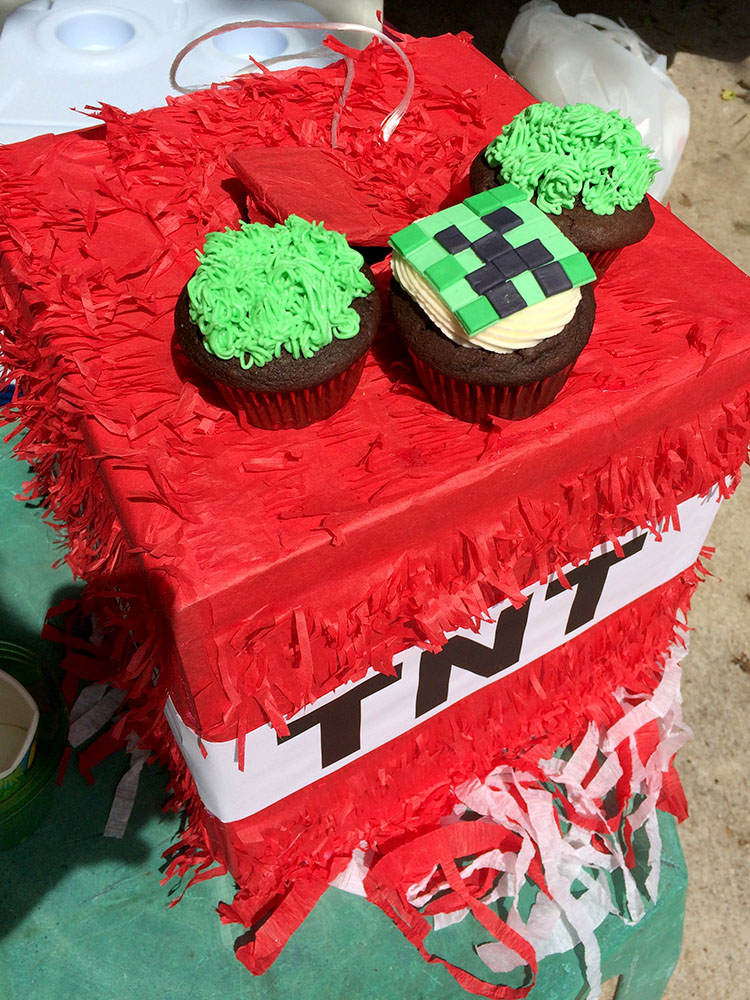 Gum paste may harden, but it wilts in the summer sun! The birthday party guests didn't seem to mind at all.