Louisiana Peach Cupcakes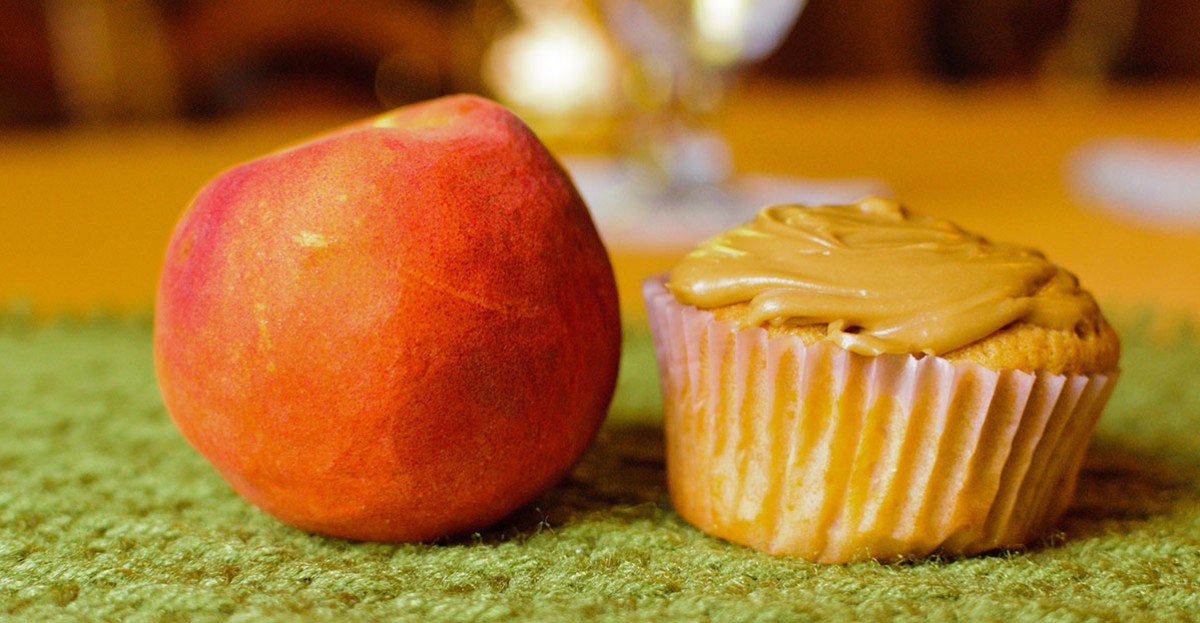 When peaches come to mind, many of you probably think "Georgia," but a peach in summer always says "Louisiana" to me. I grew up on Ruston peaches, and no peach tastes quite the same. I recently spent a week with family in the Bayou State, and what other special ingredient could I chose to include in a batch of cupcakes?
I chose two ripe–but not overripe–peaches for this recipe from Cupcake Project, one I'd not tried before. (I used a different frosting recipe than the one included there, see below.) I peeled the peaches and cut them in slices that I then chopped in thirds. I'd read that cutting the peaches up into smaller pieces decreased the flavor, and I wanted to avoid that! It turned out well, chunks of flavorful peaches and cake that was not at all heavy.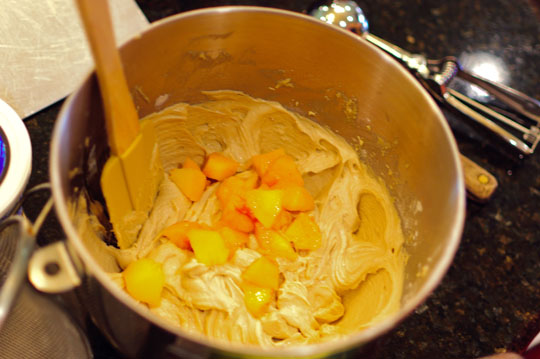 I used my stepmom's KitchenAid Professional Bowl-Lift Stand Mixer to make these, and I have to say I like my KitchenAid Artisan Tilt-Head Stand Mixer better. I am ok with being no professional, if that is what that means! I really like having a tilting head, and I found it difficult to add ingredients without one. Though perhaps I would get used to it, I disliked having to lower and raise the bowl–or remove it entirely. I also missed the pouring shield I often use at home. That said, it is still a great mixer, and it certainly got the job done!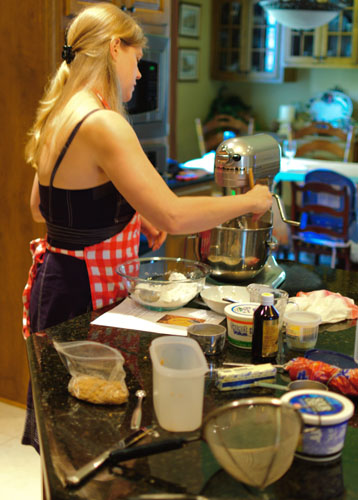 Another change, I used an ice cream scoop this time. It's a pretty standard method, but I don't own this type of scoop myself. I still like my soup spoon method–I'm just so used to it!–but this works nicely, too. I tried a larger scoop, then switched to a smaller one.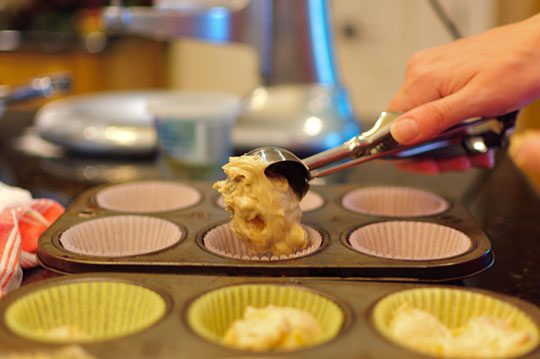 For the frosting, I used a brown sugar recipe also found on the Cupcake Project website. It was simple to make. I melted butter and mixed in brown sugar, bringing to a boil, adding milk (I used 2%) and boiling for a few minutes. Once the mixture cooled to a lukewarm temperature, I whipped in powdered sugar. The frosting tasted like a sweet caramel with molasses, which is really exactly what it was.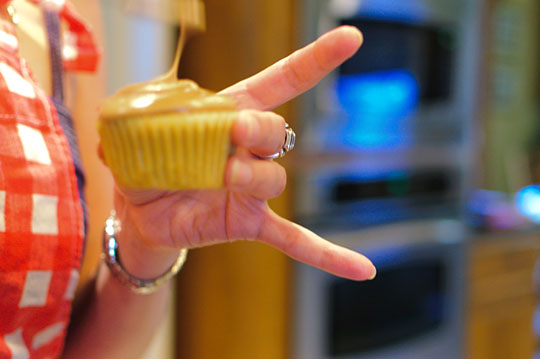 This brown sugar topping was very sweet, as you might expect, but the peach cake was less so, and it was a successful mix.
"Is this the best cupcake you've ever made?" asked one satisfied taste-tester. I don't know about that, but they certainly were good!
While all adults agreed, the kids–my nephews, 2 1/2 and 4–weren't so pleased. They licked the frosting, then abandoned my cupcakes for M&M cookies. I think the molasses taste was a bit sophisticated for them, I'll try again in a few years!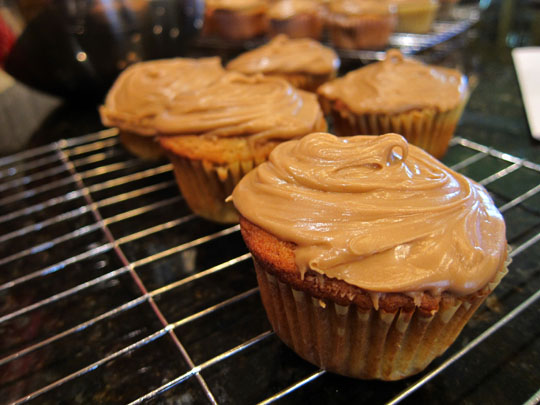 More photos from this post can be found in the Photo Gallery!