Chocolate Wedding Cupcakes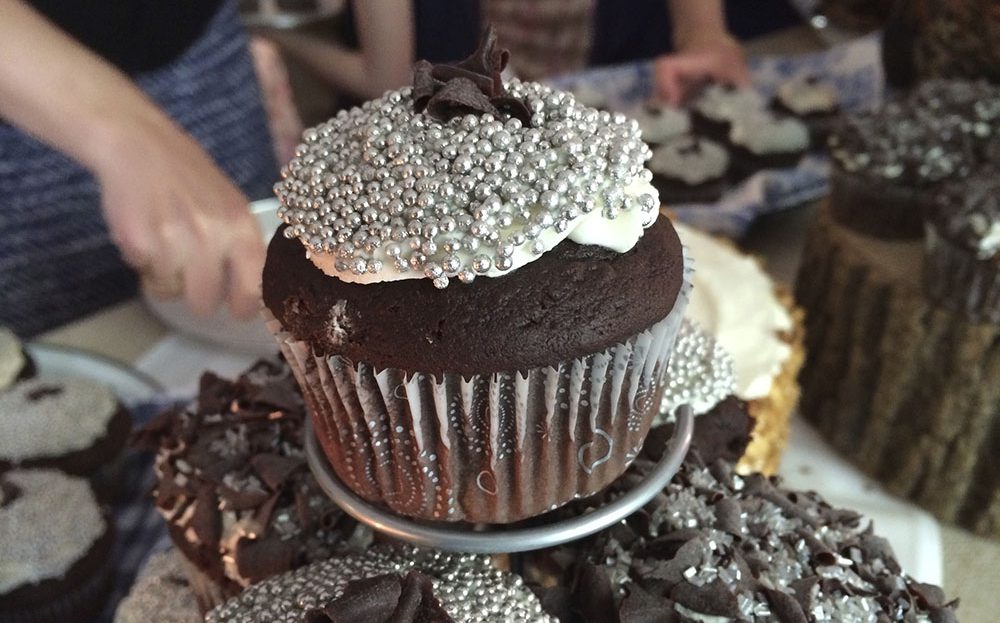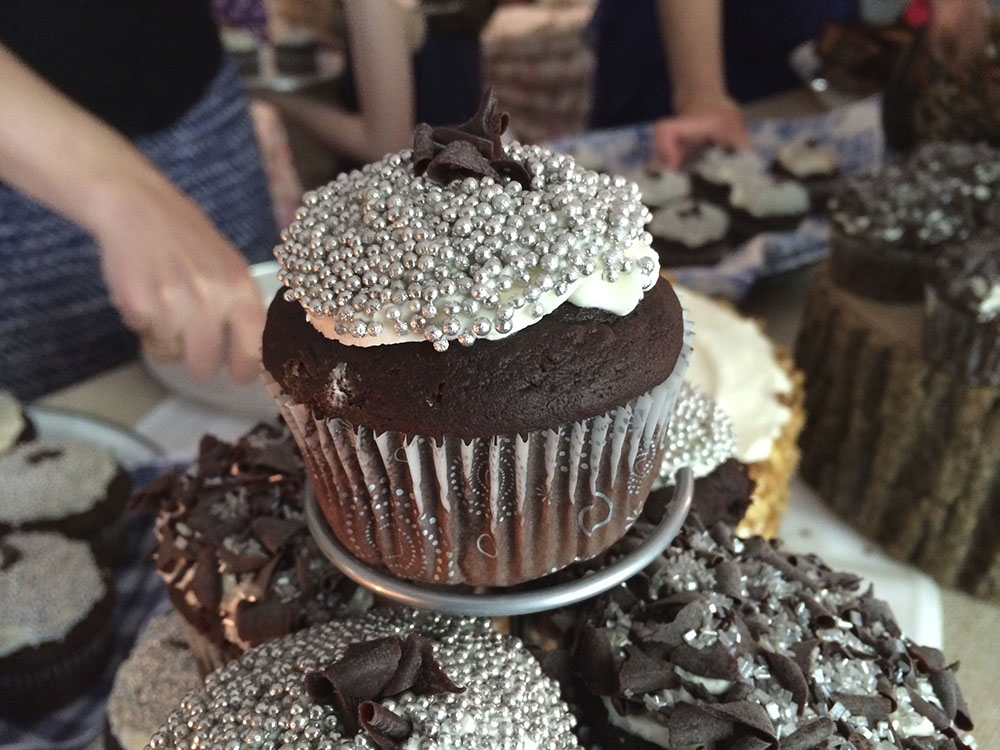 I was honored to be asked to bake wedding cupcakes for my friends Brett and Margaret. They set up a fabulous weekend in the Catskills for the big event, which was unique, relaxed and great fun, just like the couple.
The bride and groom requested my chocolate with vanilla frosting. I did ask if they wanted something fancy or a new flavor, but a tried-and-true flavor was just fine with me, I was happy to oblige.
I baked the cupcakes the night before our drive upstate and brought along a pound of butter, 4 pounds of powdered sugar, and a bottle of vanilla extract to make the frosting on site. Decorating supplies including small edible silver dragées and dark chocolate shavings completed my wedding cupcake prep kit.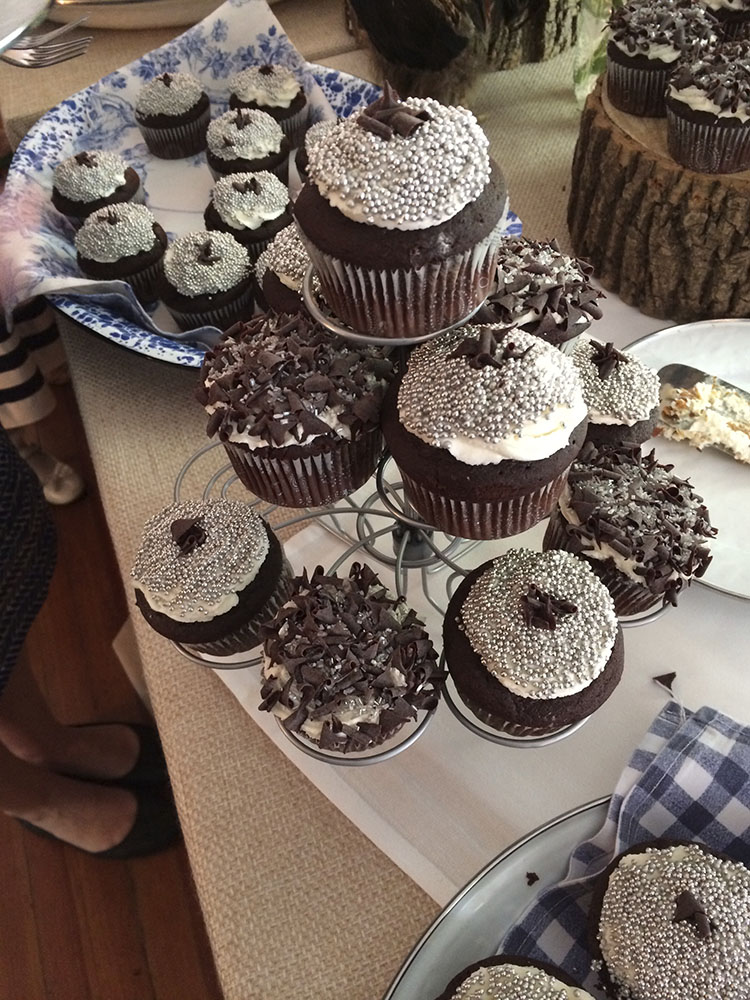 Recruiting a friend to help, I ran some tests to set a decoration plan. The goal was festive wedding vibe that wouldn't look out of place at the rustic venue. And I wanted them to look special for the very special occasion.
Sprinkling the dragées didn't get good coverage, I preferred a solid silver layer. It ended up working best to ice with a knife, dip and swirl (like glue and glitter). We added a pinch of chocolate shavings in the middle for fun. When we ran out of dragées, we covered with the chocolate shavings—again dipping after icing—and added silver sugar sprinkles.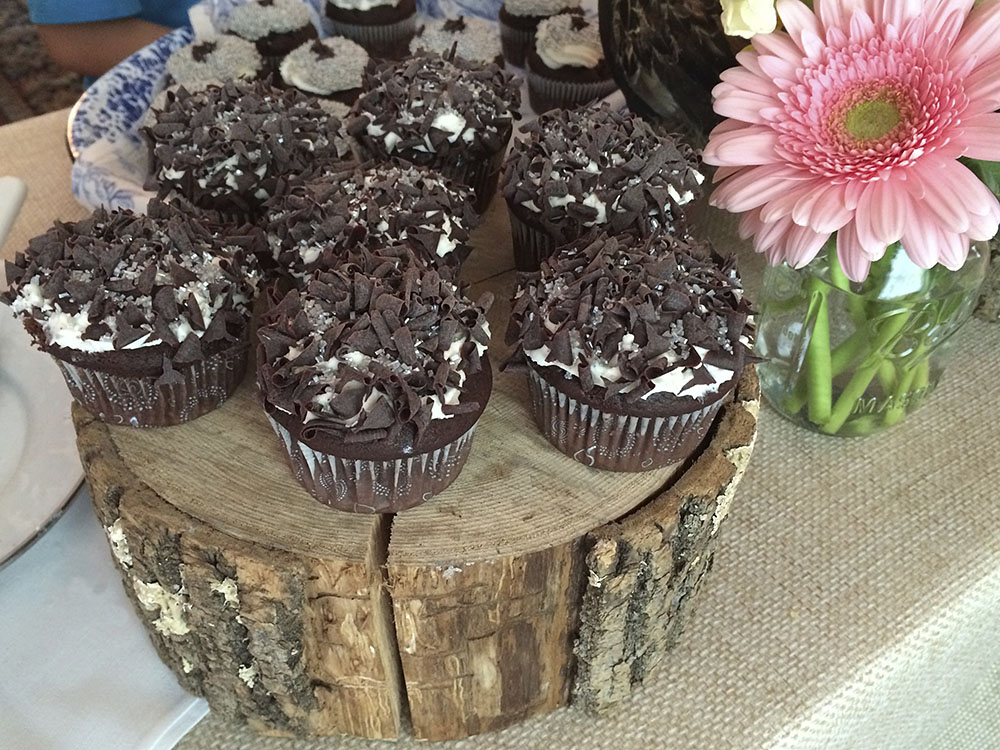 Congratulations, Brett and Margaret, and thank you for making me a part of your wedding celebration!