For my husband's birthday treat, I baked cupcakes using hazelnuts and Rigoni di Asiago's Nocciolata, an Italian hazelnut-cocoa spread. I could eat this stuff by the spoonful, but I restrained myself and saved it for baking!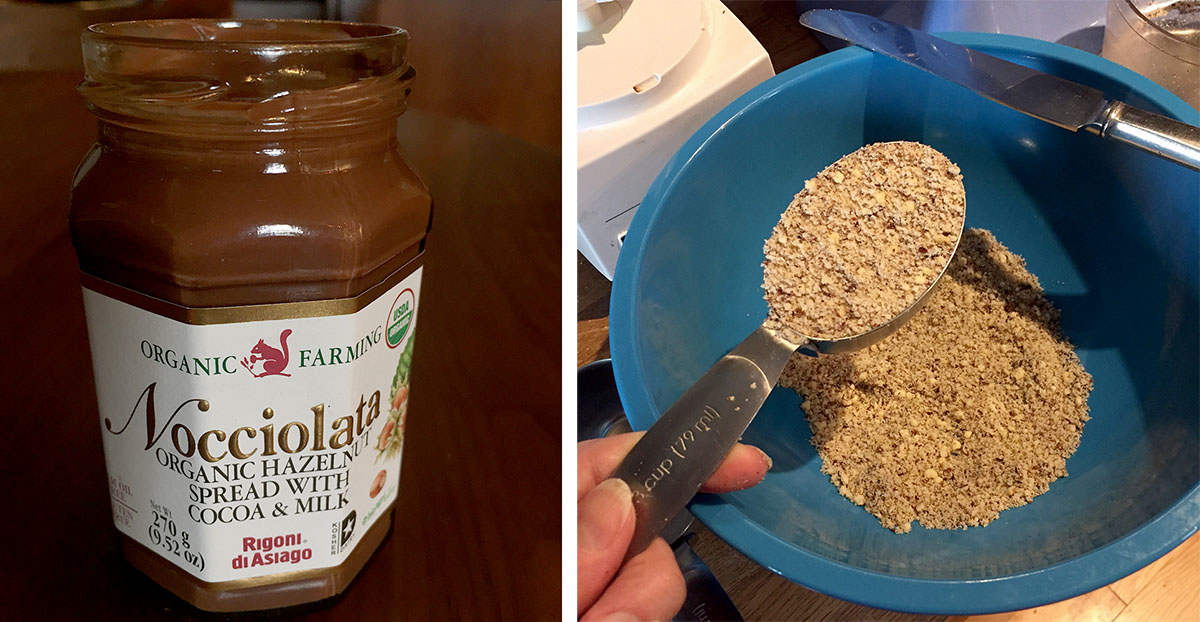 I ground hazelnuts in our small food processor and combined them with the other dry ingredients. I ground them rather fine with some slightly larger bits, but you could vary depending on how "nutty" you wanted your cake.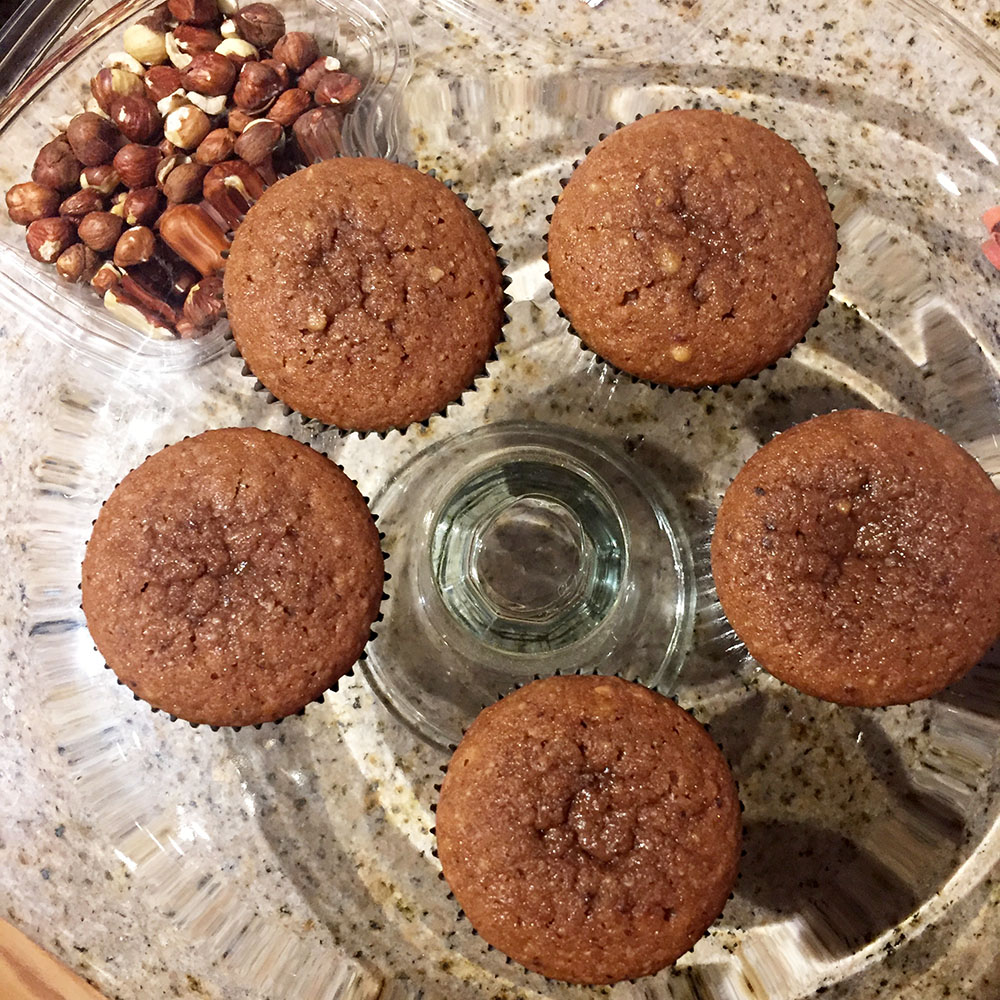 The frosting involved more Nocciolata mixed together with butter, powdered sugar, and milk. (Again…just give me a spoon!)
Recipe below!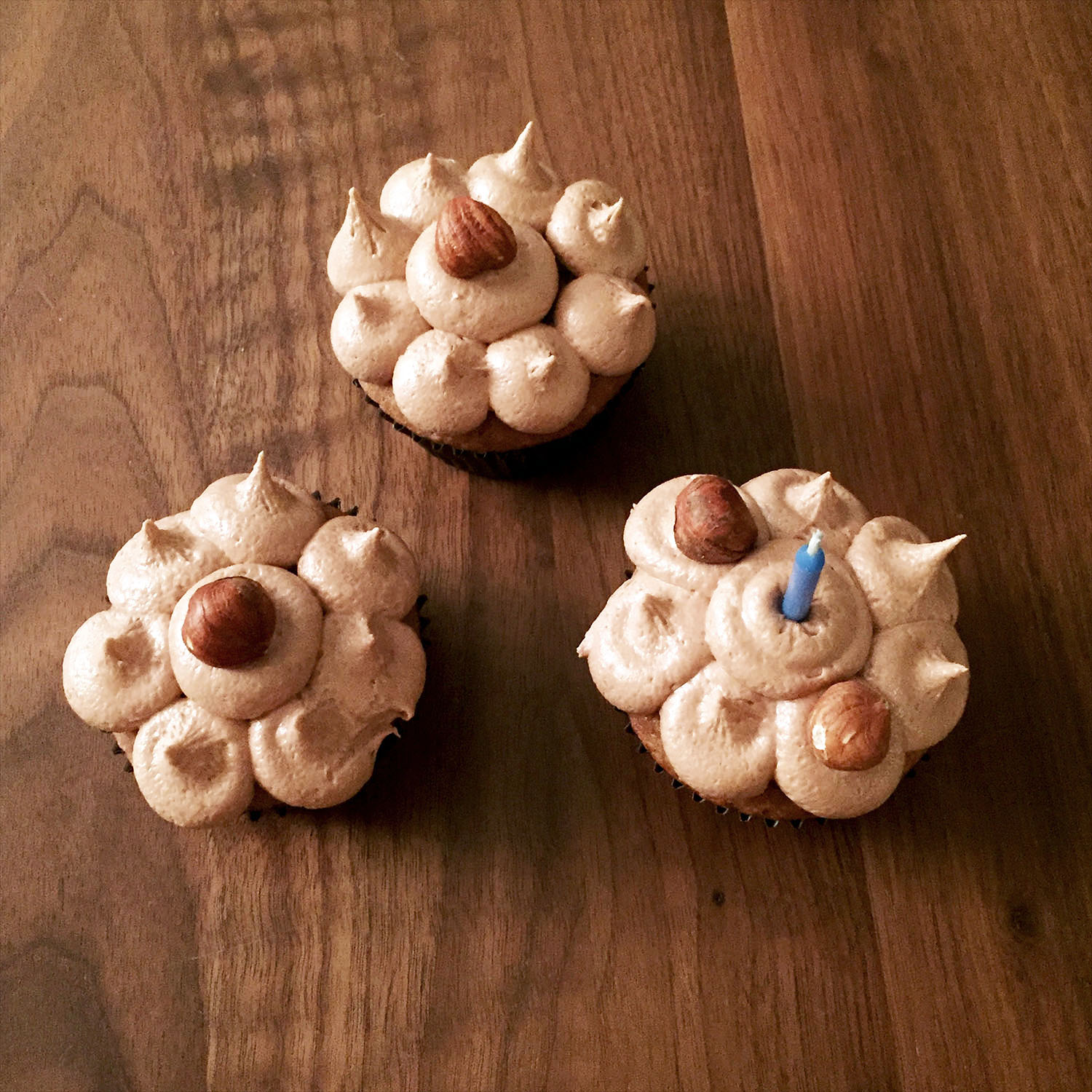 Thank you to Rigoni di Asiago for providng me a sample of Nocciolata! The Italian company offers products exclusively from sustainable, organic farming. In addition to the hazelnut spread, they produce honey, fruit spreads, and a sweetener derived from apples. Learn more at www.rigonidiasiago.com.
Recipe:
Hazelnut-Cocoa Cupcakes
Makes 1 dozen cupcakes
1 stick unsalted butter
3/4 cup sugar
2 large eggs
1/2 teaspoon vanilla extract
1/3 cup ground hazelnuts
1 1/4 cup flour
1 1/2 teaspoon baking powder
1/2 teaspoon salt
1/3 cup milk
3 ounces Nocciolata Hazelnut Spread with Cocoa
FROSTING:
1 stick butter
6 ounces Nocciolata Hazelnut Spread with Cocoa
pinch of salt
1 1/2 teaspoon vanilla extract
3/4 pound powdered sugar
4 tablespoons milk

Preheat oven to 350 degrees F. Line muffin tin with paper cupcake liners.
Cream the butter and sugar at medium speed, then reduce to low. Add the eggs one at a time, then add the vanilla extract.
Sift together the flour, baking powder, and salt. Mix together with ground hazelnuts.
While mixing on low, add 1/3 of the flour mixture to the bowl, then the milk, then another 1/3. Add the Nocciolata before the rest of the dry ingredients.
Scoop batter into lined muffin tins with an ice cream scoop. Bake about 18 minutes, rotating pans halfway through.
Cool for 5 minutes before removing from pan, then move to racks to cool completely.
For frosting: Beat the butter and Nocciolata until smooth and add the vanilla extract. Slowly add the powdered sugar, then the milk. Add a little more milk if frosting is too thick or not smooth. Add more powdered sugar if the frosting is too runny.
Frost the cupcakes once they reach room temperature. Top with a whole hazelnut, if you so desire!