Five Nights at Freddy's Cupcakes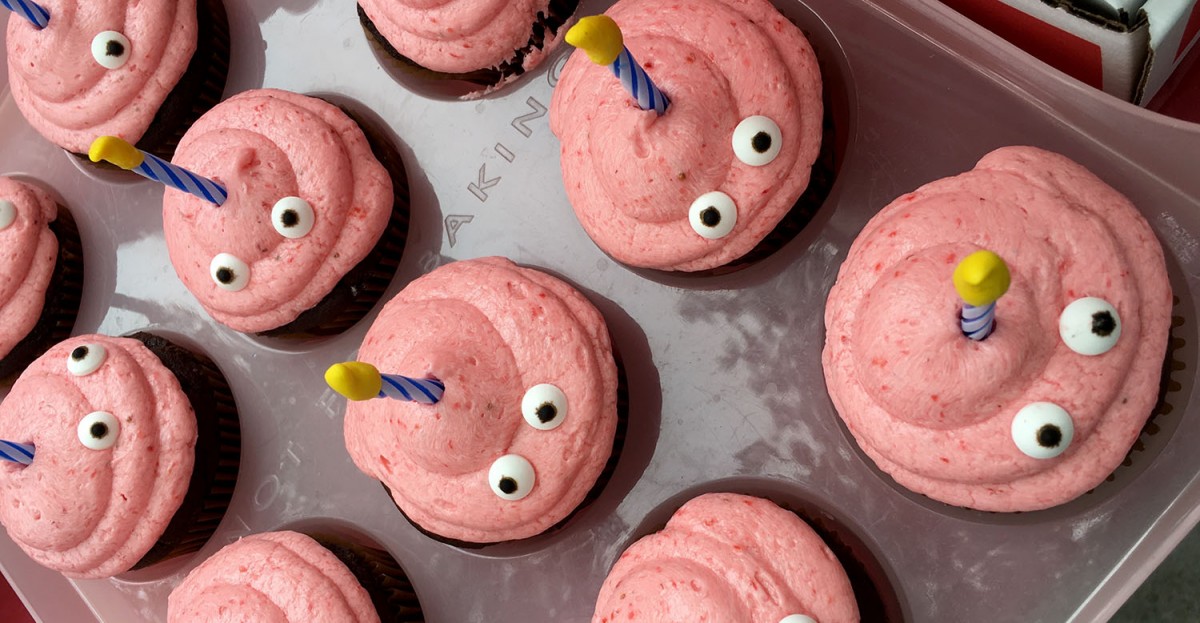 FNaF cupcakes, for one of my favorite 9-year-olds…
If the animatronics at Chuck E. Cheese gave you the creeps as a kid, you are not alone. Five Nights at Freddy's is a video game in which such characters come to life and try to kill you. Sounds about right.
What surprised me about this scary game is that there is a cupcake! It belongs to a backup singer chicken named Chica. She wears a bib that say "Let's Eat!" How bad could she be? (Bad, huh?)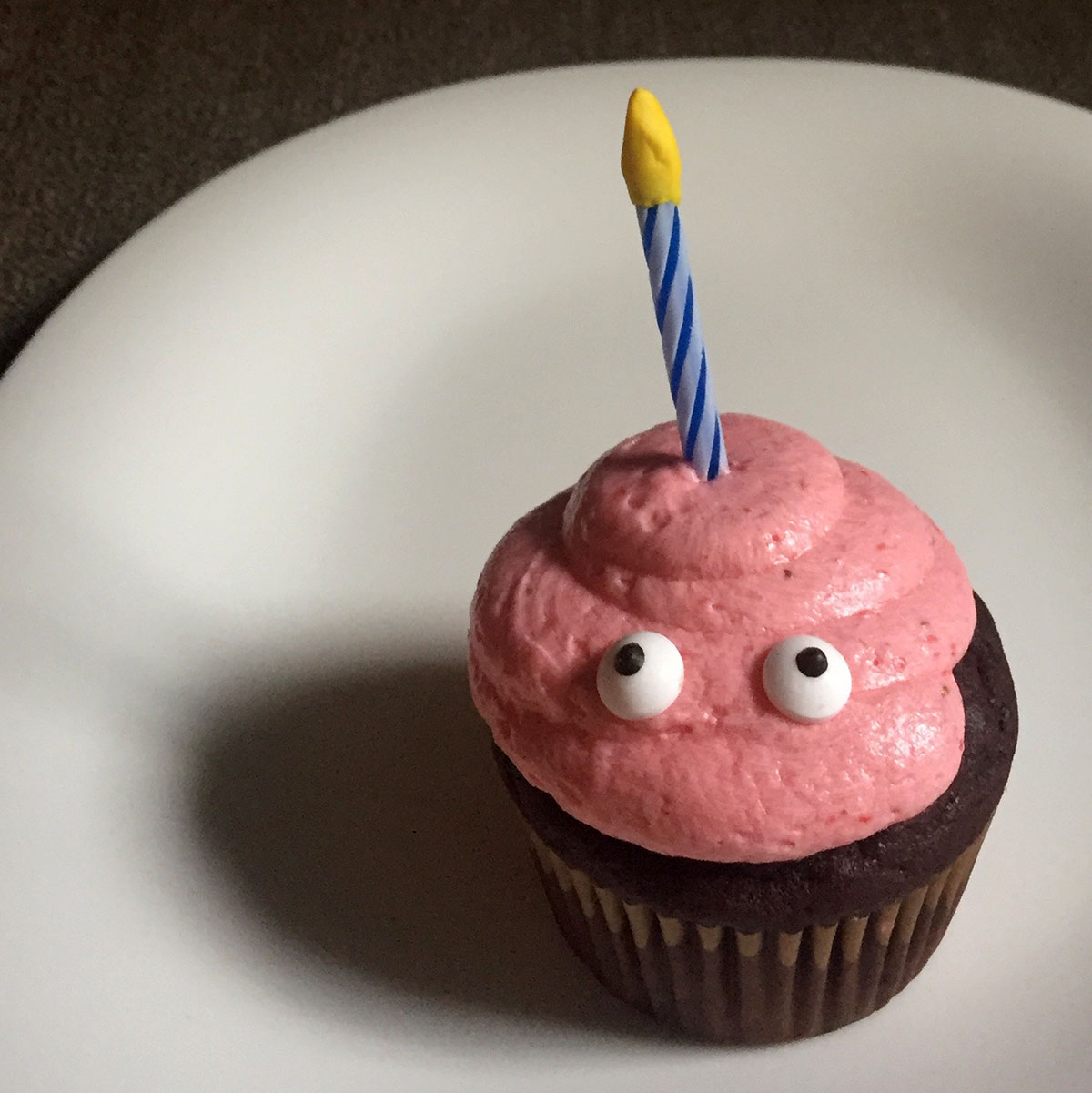 Because the cupcake in the game is brown with pink icing, I made chocolate cupcakes with strawberry icing. I used real candles with flames made from gum paste and added candy eyeballs.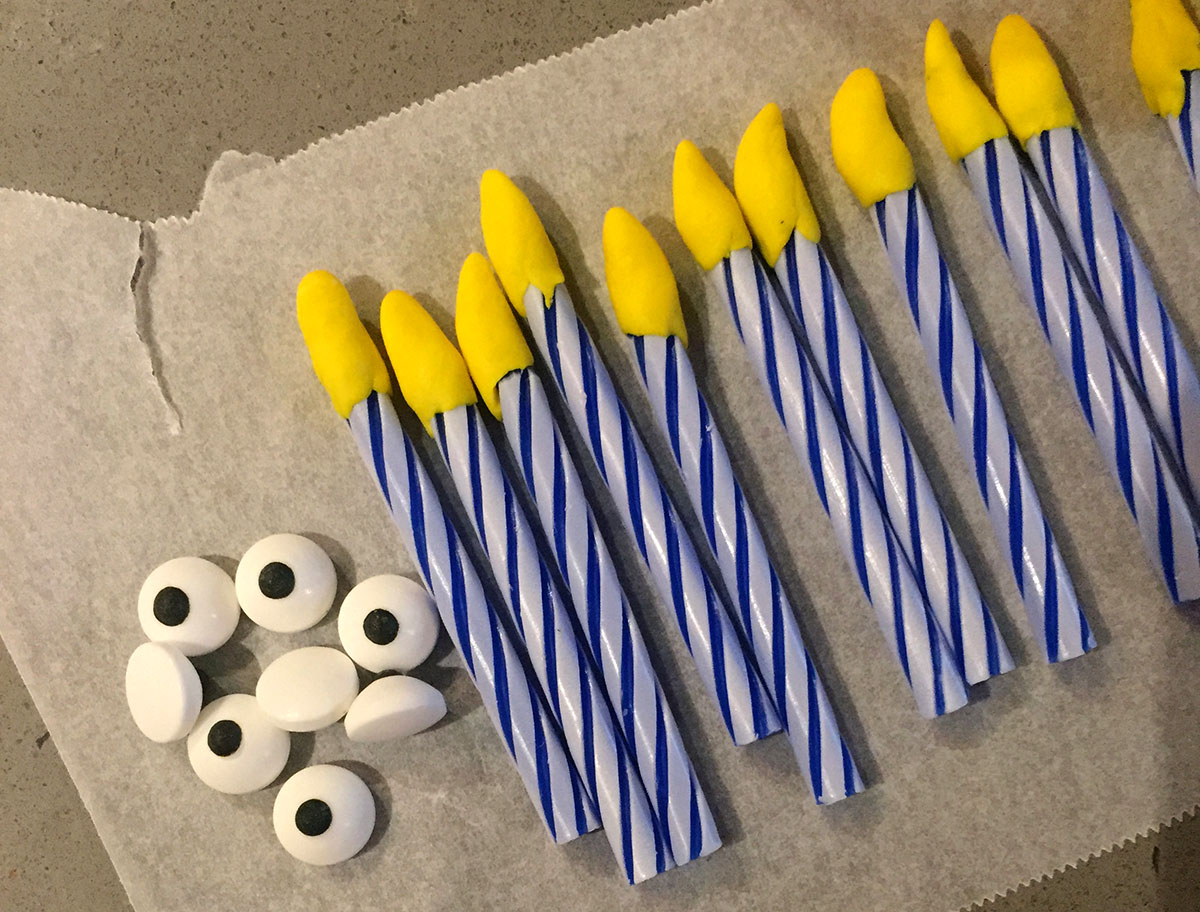 I've not seen or played this game–or heard of it before I got this request–so I relied on the good ol' internet. As I saw many images of Chica's Cupcake with a blue and white candle, that is what I used. The birthday boy later told me it was supposed to be yellow. Oh well… One party goer let me know that I got the cupcake "mostly right," and I was happy with that!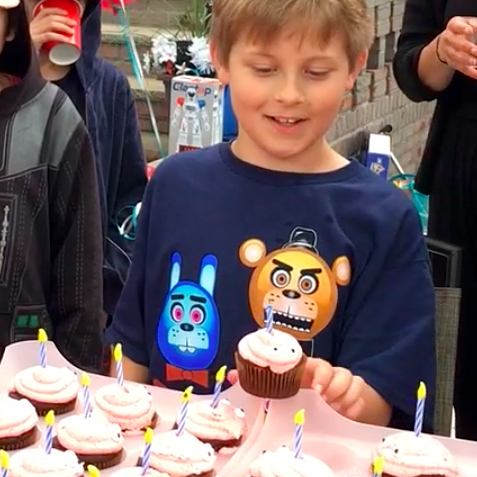 Happy birthday to this guy! That makes nine cupcakes for nine years. Remember this?