Let it snow!
Headed into a snow day—and another birthday for this not-as-little one—I'm thinking back to my son's first birthday party.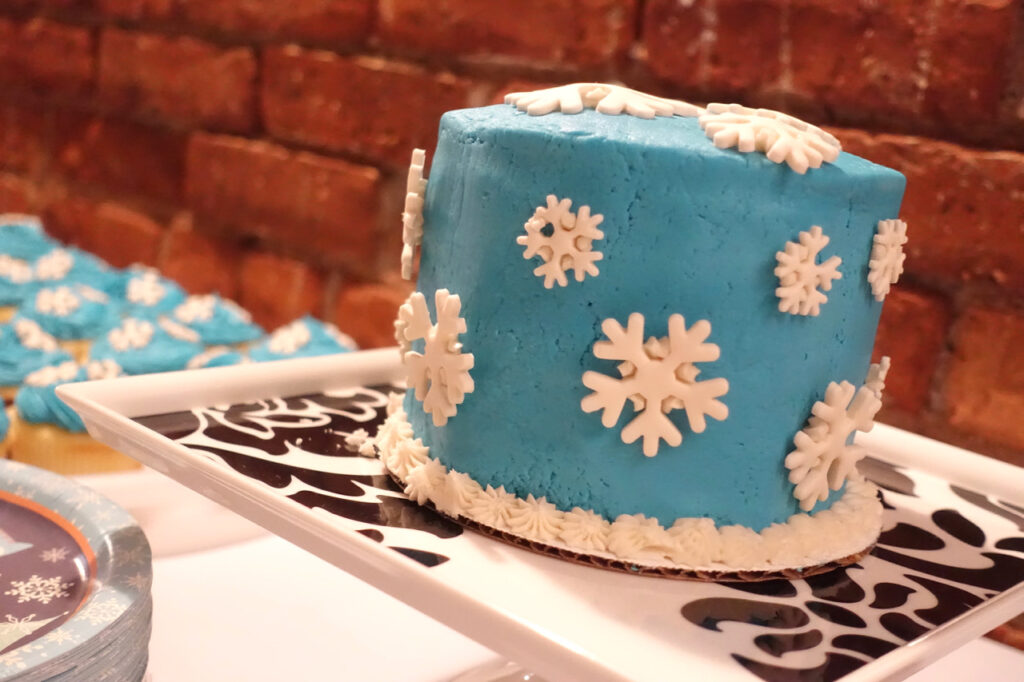 I made gum paste snowflakes to adorn a frosty blue smash cake and cupcakes. I used two 5″ round pans, which I first got to make another smash cake and have served me well the past few years.
This was vanilla on vanilla, to please a wide range of palates (and a one-year-old).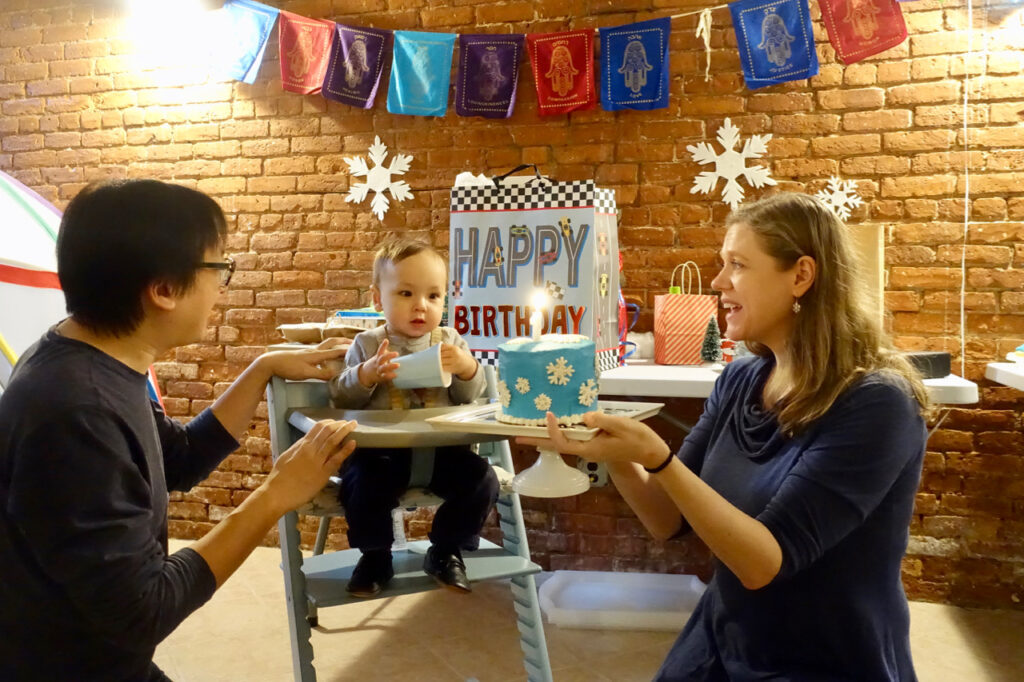 We also had a hot chocolate bar with two sizes of marshmallows, crushed peppermints, toffee crunch, sprinkles, and plenty of Reddi-wip.
I think my guy liked it!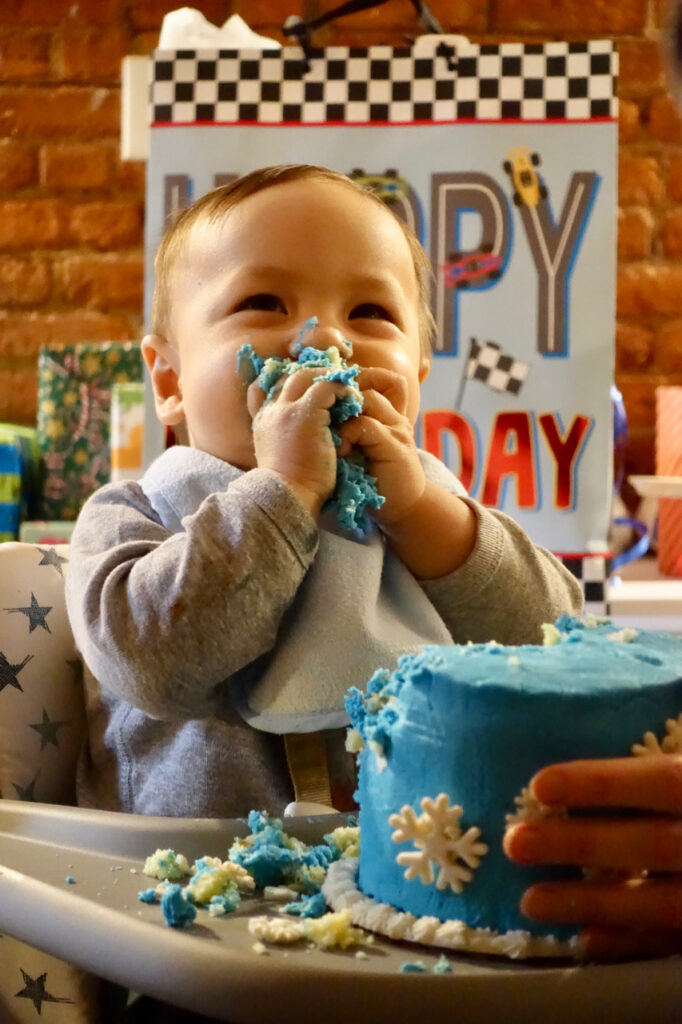 I loved the venue, Fig Tree in Park Slope, Brooklyn, which has unfortunately closed its space.
See more photos at party.walker-yung.com/onederland!