Donuts + Cupcakes: Chocolate with Mint Buttercream and Chocolate-Covered Mini Donuts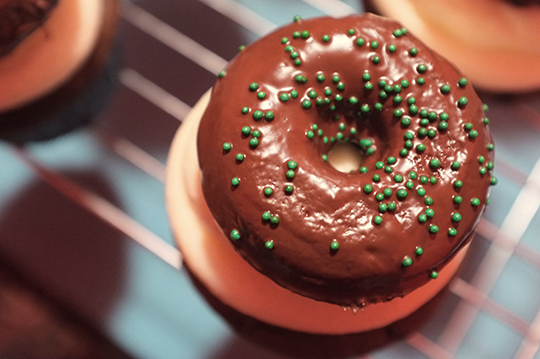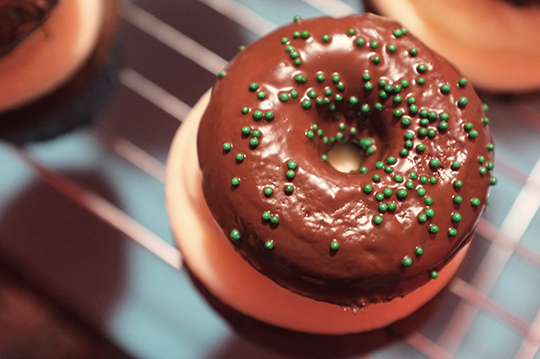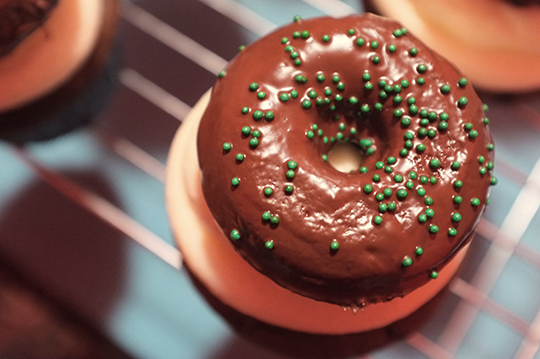 A friend gave me a mini donut maker for my birthday in January, and I'd been wanting to try it out. Putting donuts on cupcakes was—surprise, surprise—my first thought. Another friend's birthday party gave me the opportunity to play with my new toy!
The Bella Mini Donut Maker works like a waffle iron and makes baked donuts, not fried. Because Bella recommends you discard the first batch (due to possible slight smoking on first use of a new machine), I doubled the vanilla donut recipe and froze the leftovers. They'll make a nice quick dessert sometime, maybe sporting some of the extra icing from past cupcake projects that I also have in my freezer.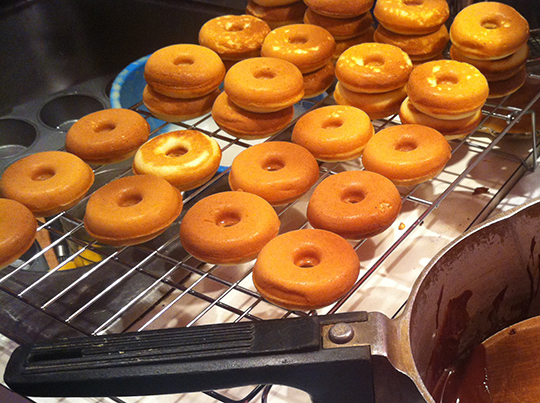 I melted a dark chocolate candy bar over low heat and stirred in a splash of pure mint extract. I dipped the teeny donuts in this gooey goodness, fully coating each all around.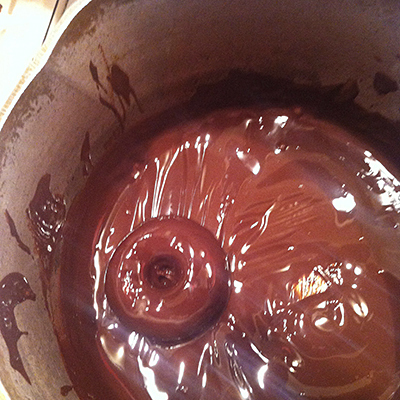 I lifted them out of the pot with tongs and put them on a cookie sheet I'd lightly sprayed with oil. Sprinkling them with green, a visual hint at the mint flavor, I left them to dry.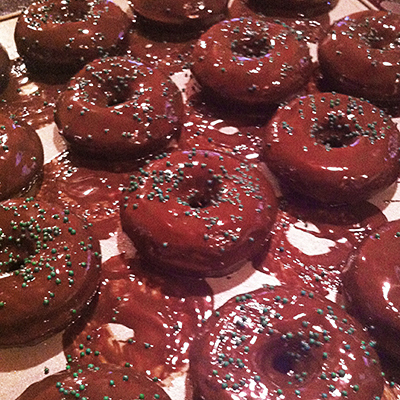 I made regular chocolate cupcakes (the same from here and here) from my favorite just-rich-enough chocolate cupcake recipe, and I whipped up a buttercream with mint extract. My frosting came out very fluffy this time and had a slight foaminess. I don't know if it was because I used soy milk, though I've done that before, or if I unintentionally mixed it somewhat longer than normal. Perhaps it was a combination of both or some other factor. Tasted just fine!
I tried a new tip for frosting the cupcakes, an Ateco 806. I went a little heavy on the icing until I realized I might run out. I wasn't very precise with this larger tip than I normally use on cupcakes (need practice!), but I just wanted good dollops of "glue" to hold my delicious creations together!
As I constructed these, I laughed at both the brilliance and the ridiculousness of putting donuts on top of cupcakes. Really, I giggled out loud.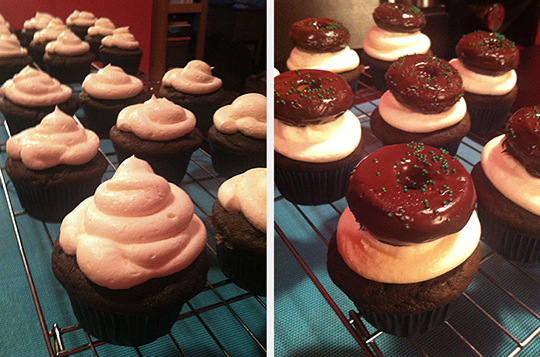 They were well received by the birthday party guests! I also donated one to a newly married couple celebrating with friends at the next table. You can't keep cupcakes topped with donuts to yourself.