Watermelon Cupcakes in the Summertime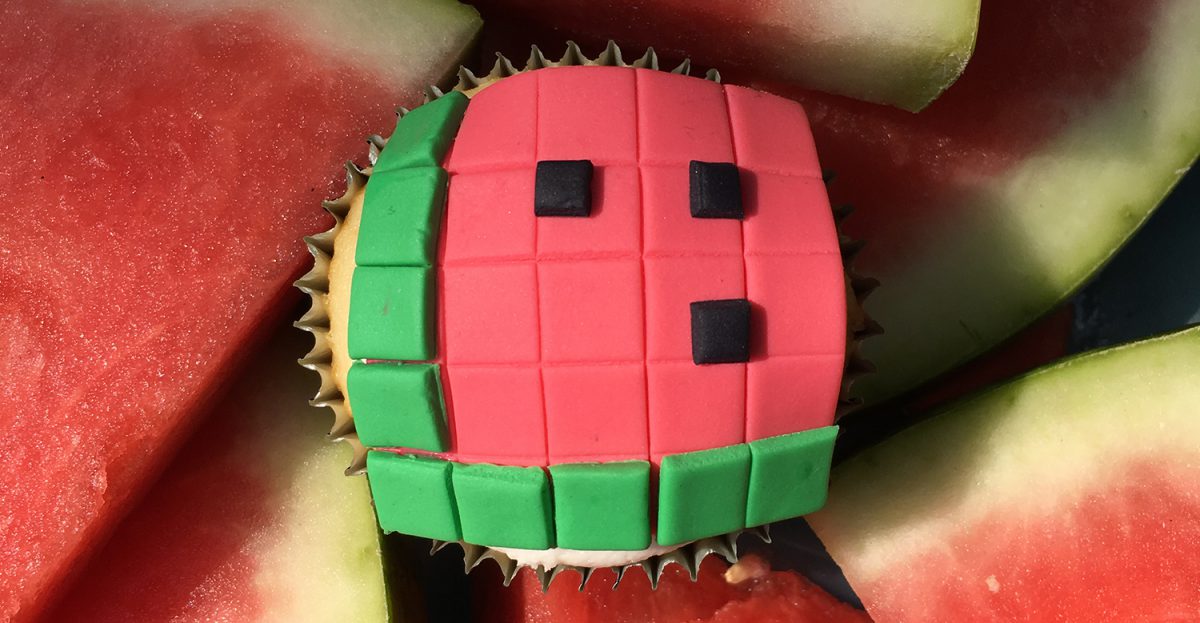 Watermelon says summer to me.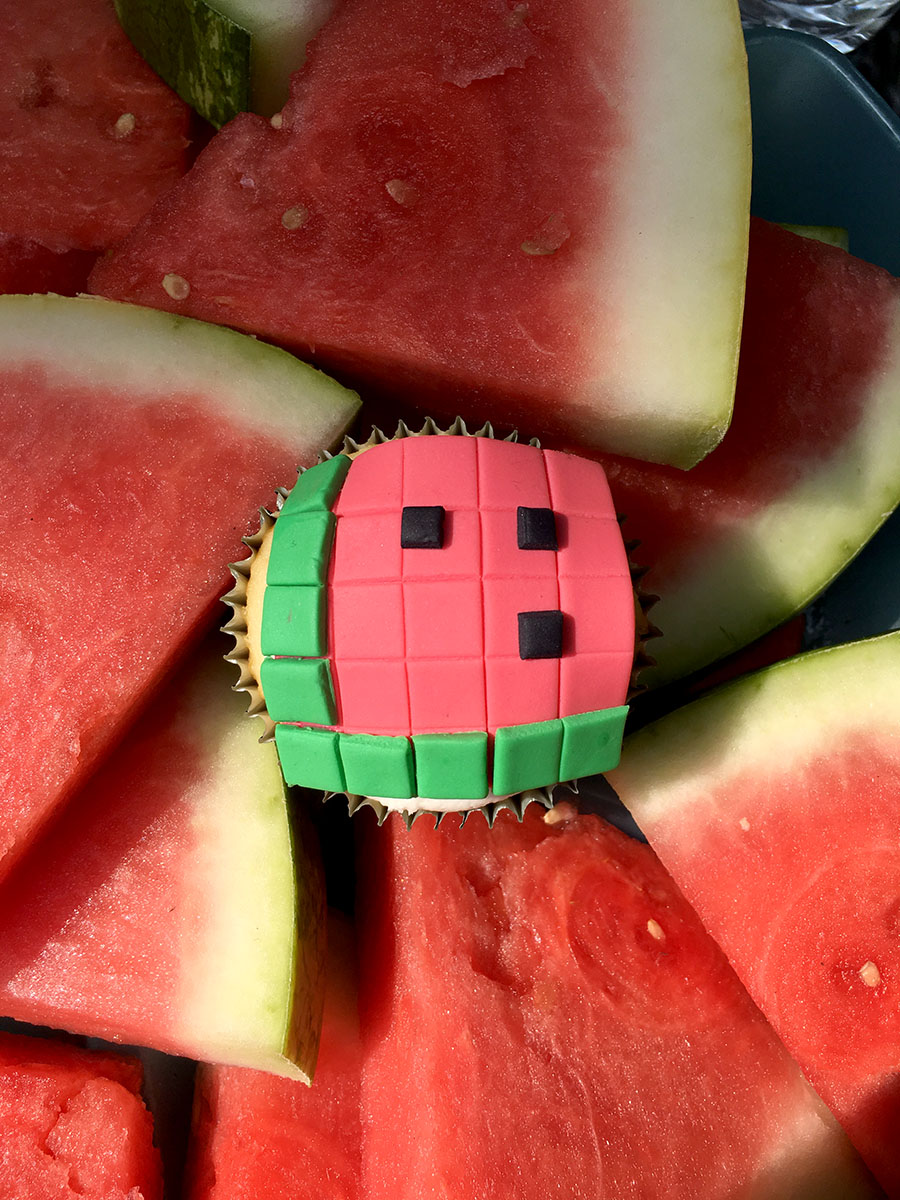 A last minute request for watermelon-flavored cupcakes meant I didn't have much time to research or shop. Fresh watermelon seemed risky, and I could not find extract, so I used what I could find in a hurry.
Jelly Belly Watermelon Syrup–I bought my bottle at Michael's—is meant for making snow cones and popsicles, but I gave it a try in my cake batter and frosting. I reduced it to make it more concentrated, but it gave only a faint flavor.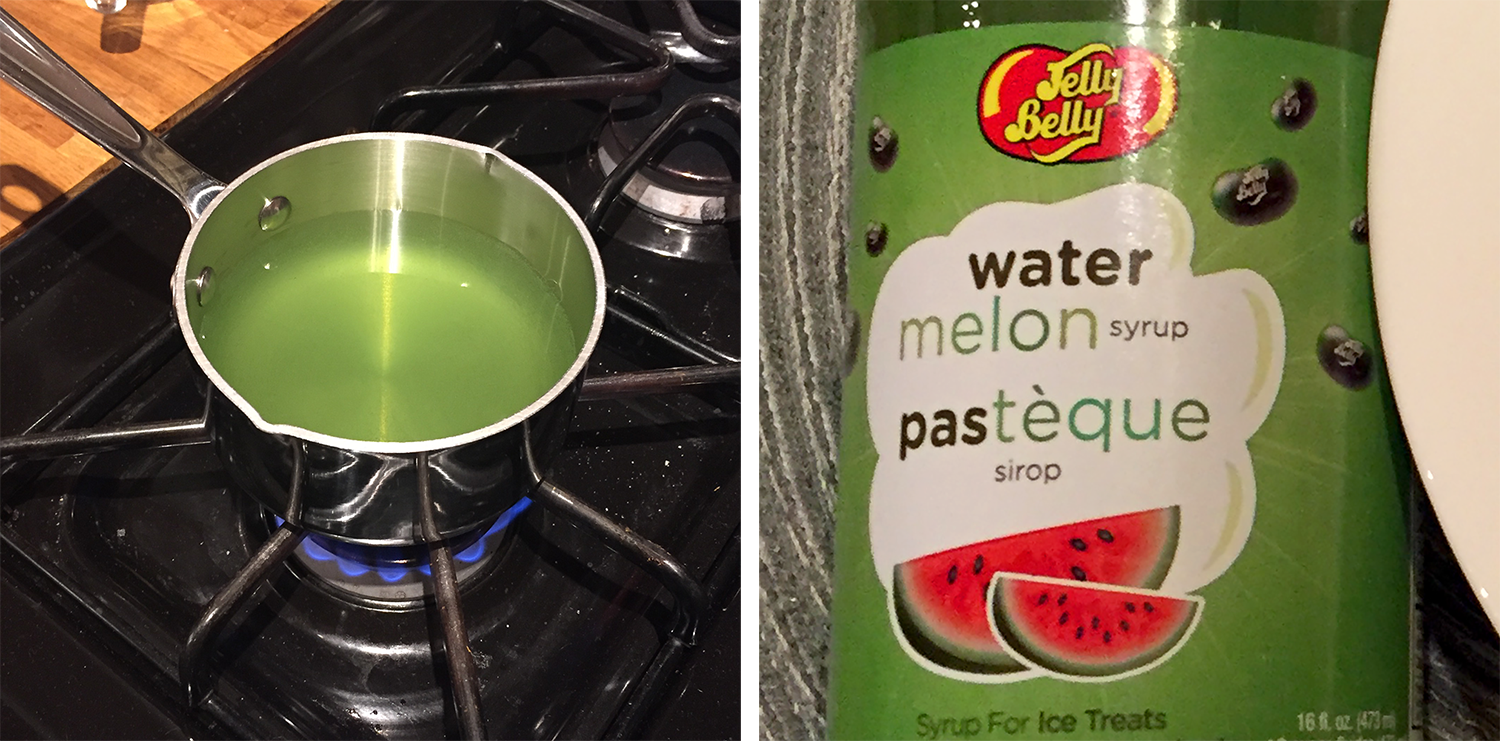 I would recommend using Pure Watermelon Extract for those wanting to bake better watermelon cupcakes than I produced! The cupcakes were still good, but they mostly just tasted like vanilla.
At least they looked pretty. I was making Minecraft cupcake toppers with gum paste (stay tuned for Minecraft Cupcakes, Round 2!), so I created some watermelons while I was at it.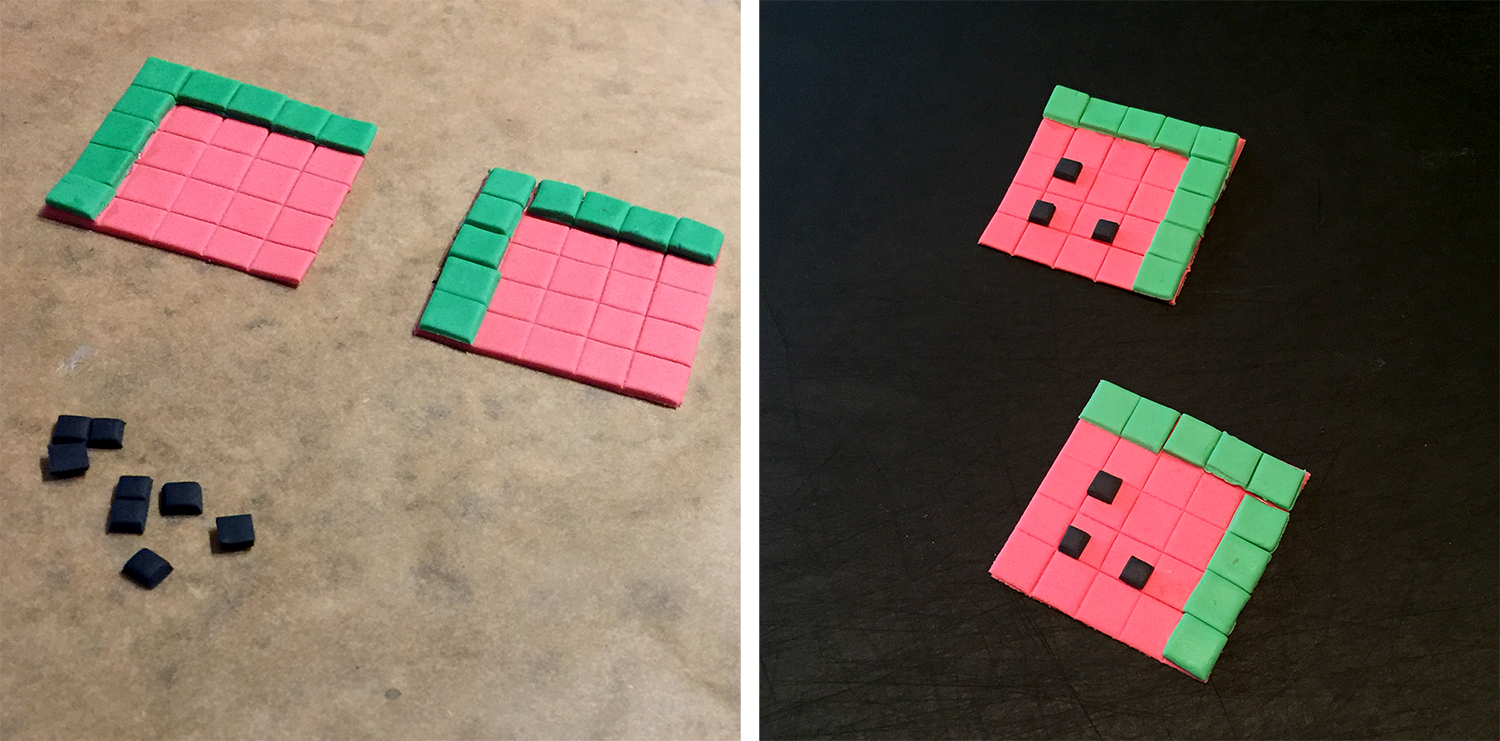 The Jelly Belly Watermelon Syrup did make a kid-pleasing soda when added to seltzer (approved by a 7-year-old expert).
Summer, summer, summertime…