Grapefruit Cupcakes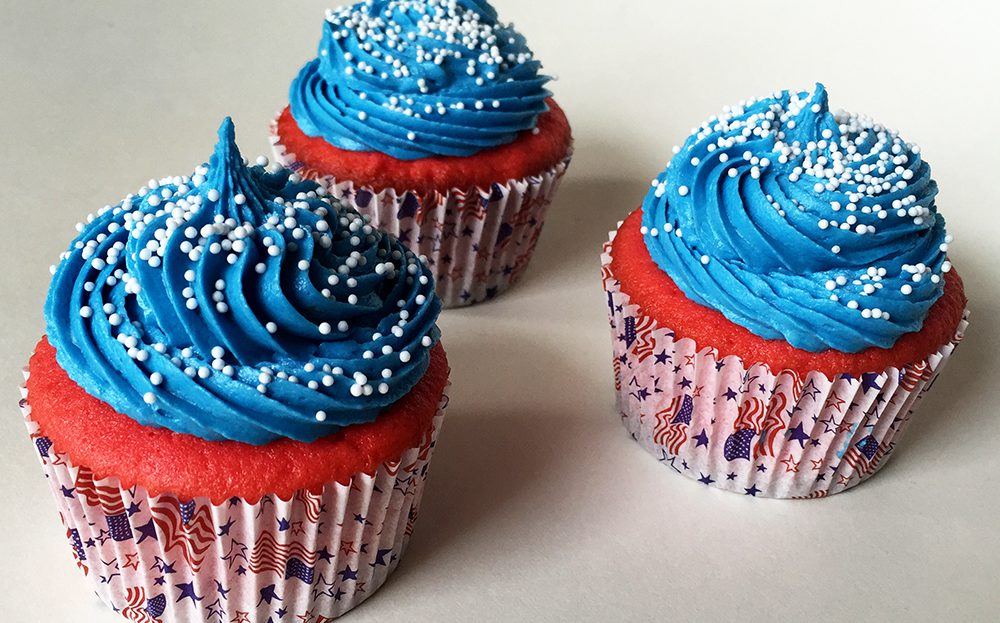 These citrus-flavored cupcakes hit the spot after some Independence Day BBQ.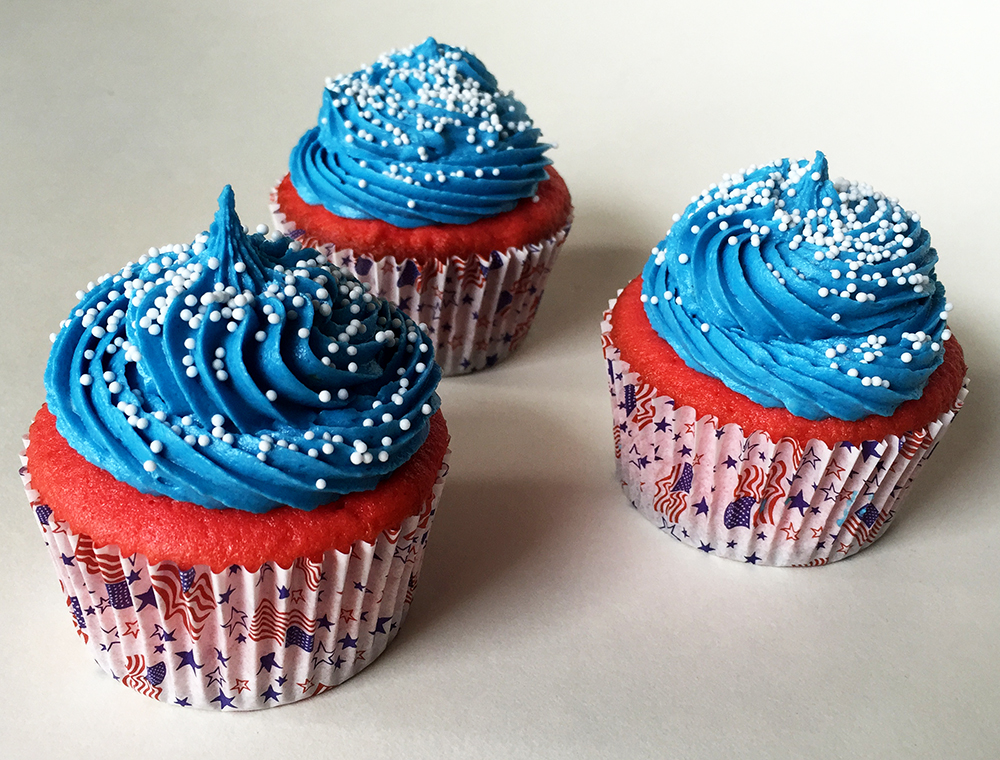 I used grapefruit in my Lemon Cupcake recipe, which resulted in a subtle citrus flavor that no one could quite guess. They tasted good, but they could have used more of a grapefruit punch.
I upped the amount of grapefruit zest in the cupcake recipe below. It should make their taste slightly stronger yet not overpowering.
Happy Fourth of July Weekend!
Recipe:
Grapefruit Cupcakes and Frosting
Makes about 16 frosted cupcakes
1 1/4 sticks unsalted butter
4 oz. cream cheese
1 1/2 cups sugar
3 1/2 large eggs
1/2 teaspoon vanilla extract
1 tablespoon grapefruit juice
1 1/2 cups flour
2 tablespoons grapefruit zest
1/4 teaspoon baking powder
3/4 teaspoon salt
FROSTING:
1 1/4 sticks butter, softened
1 pound powdered sugar
1 teaspoon vanilla extract
3 tablespoons fresh grapefruit juice
1 teaspoon grapefruit zest

Preheat oven to 350 degrees F. Line muffin tins with paper cupcake liners.
Cream the butter, cream cheese and sugar at medium speed, then reduce to low. Add the eggs one at a time, then add the grapefruit juice and vanilla extract.
Sift together the flour, baking powder, and salt. Add the grapefruit zest to the flour mixture.
Incorporate the dry ingredients gradually into the wet ingredients, mixing until just combined. Do not over mix.
Scoop batter into lined muffin tins with an ice cream scoop (about 3/4 full). Bake about 20 minutes, rotating pans halfway through.
Cool for 5 minutes before removing from pan, then move to racks to cool completely.
For frosting: Beat the butter until smooth and add the vanilla extract. Slowly add the powdered sugar, then the grapefruit juice and zest. Add a little milk if frosting is too thick or not smooth. Add more powdered sugar if the frosting is too thin.
Frost the cupcakes once they reach room temperature.