Pear Cupcakes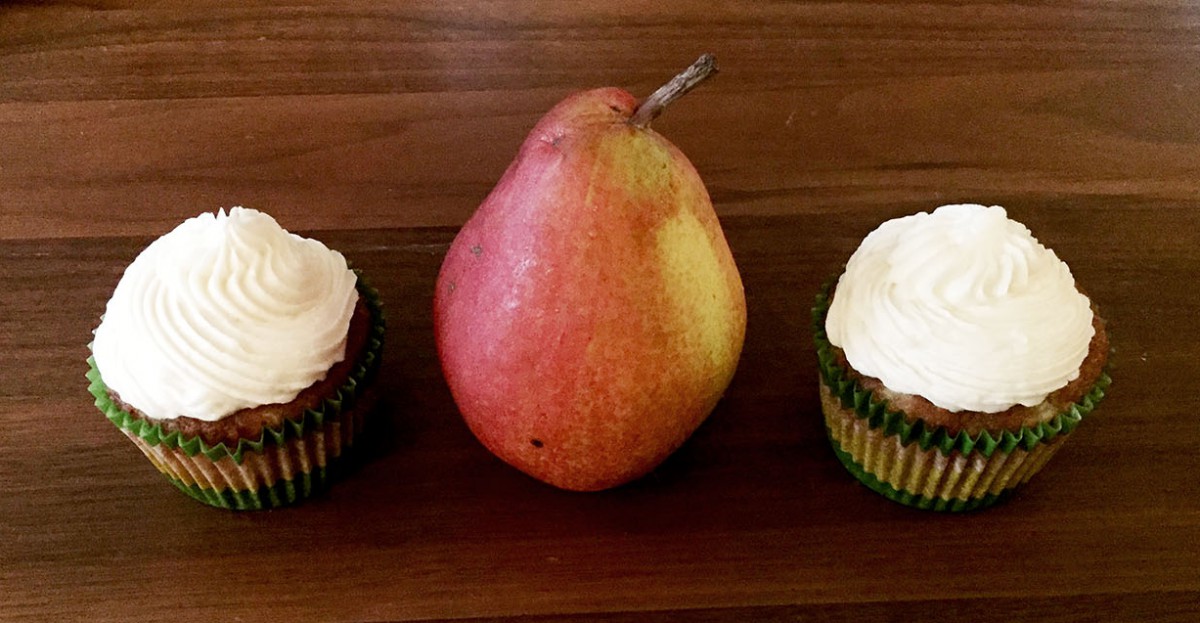 These Seckel Pears from Red Jacket Orchards, NY, showed up as part of my Local Roots NYC fruit share.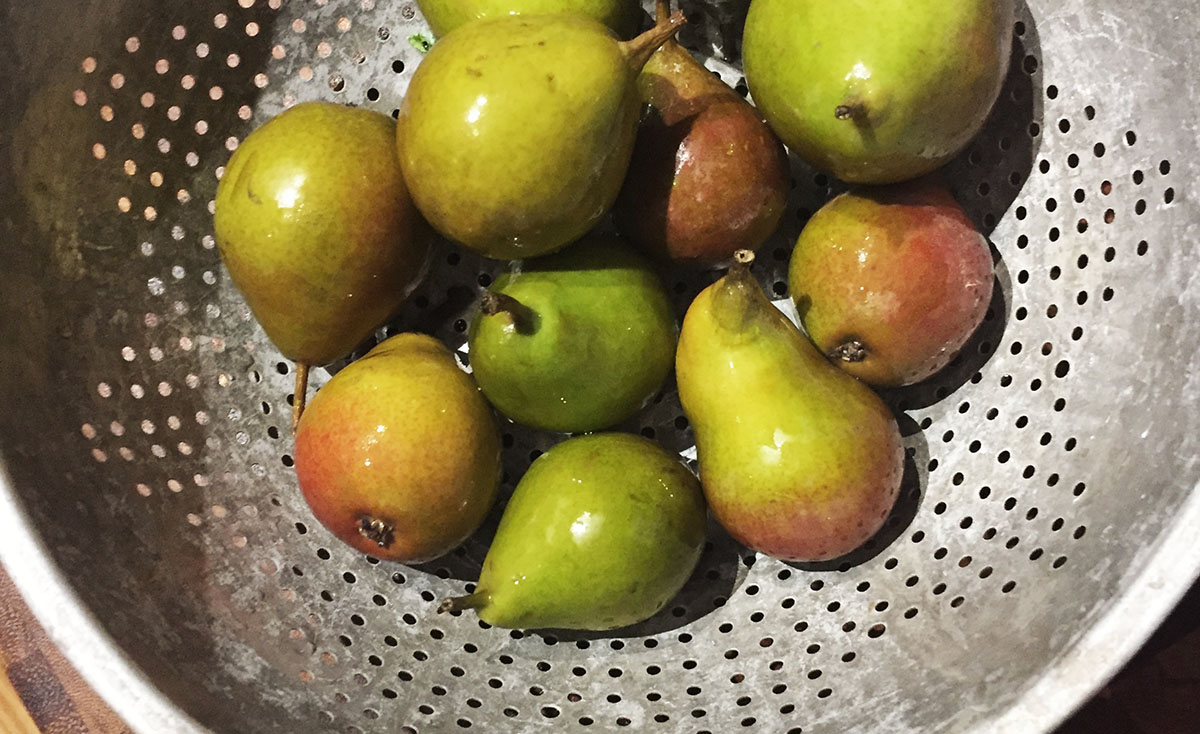 Pears with spices seemed like a good match for a fall cookout, so I got to baking. Recipe below! You can use 2 or 3 regular-sized pears or several small pears as I did.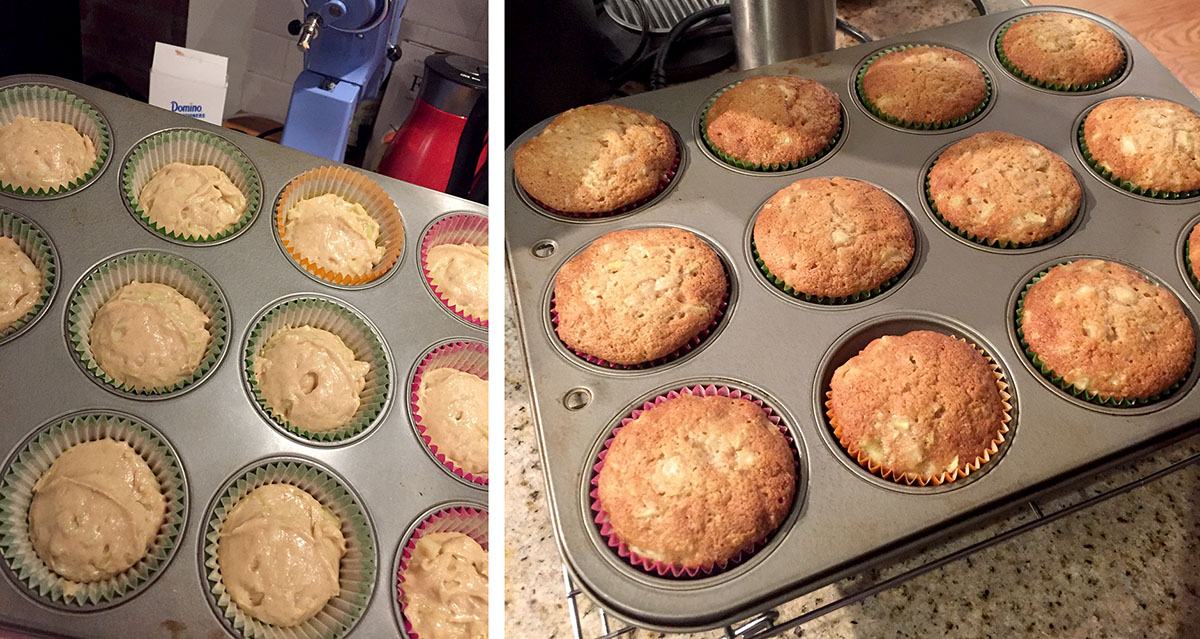 They are somewhat hefty because of the chunks of pears, but moist and not too dense.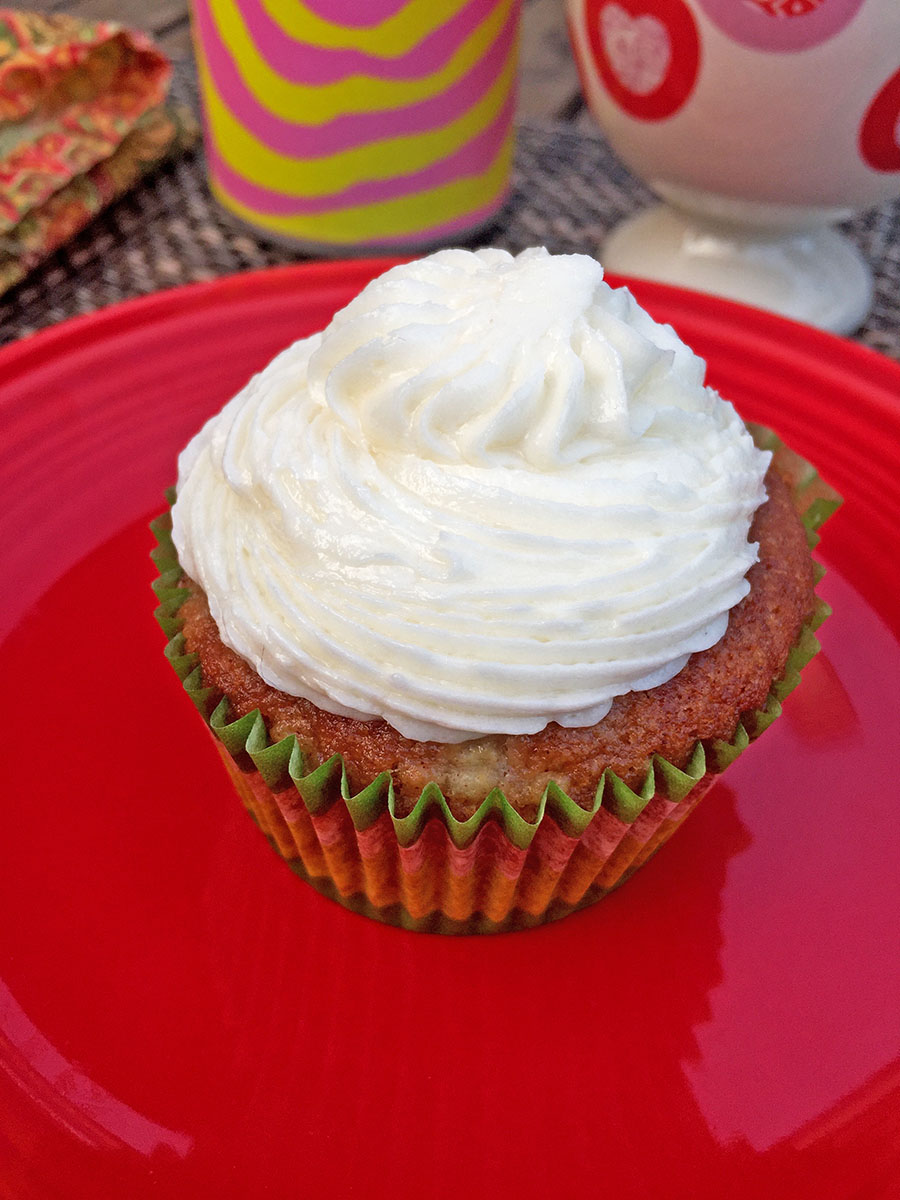 We had Blue Pig Apple Cider Sorbet on the side, which was a nice pairing.
Recipe:
Pear Cupcakes
Makes 1 dozen cupcakes
1/4 cup (1/2 stick) unsalted butter, room temperature
1 cup sugar
1 large egg
1/2 teaspoon vanilla extract
1 1/8 cups all-purpose flour
1/2 teaspoon baking soda
1/2 teaspoon baking powder
1 teaspoons ground cinnamon
1/4 teaspoon ground ginger
1/2 teaspoon salt
1 1/2 cups pears (peeled and diced)

Preheat the oven to 350° F, and line your pans with cupcake liners.
Beat the butter and sugar on medium until creamed. Add the egg, then the vanilla extract.
In a separate bowl, sift together the flour, baking soda, baking powder, cinnamon, ginger, and salt.
Slowly add the flour mixture on low-medium until just combined, then mix in the diced pears.
Scoop into pan with a ice cream scoop or your preferred method, filling cups about 2/3.
Bake for 20 minutes, turning pans halfway through.
Cool in pans for 5 minutes, then remove and cool completely on a rack before frosting with vanilla buttercream or your choice!