Baking by the Book: Rainbow Bakes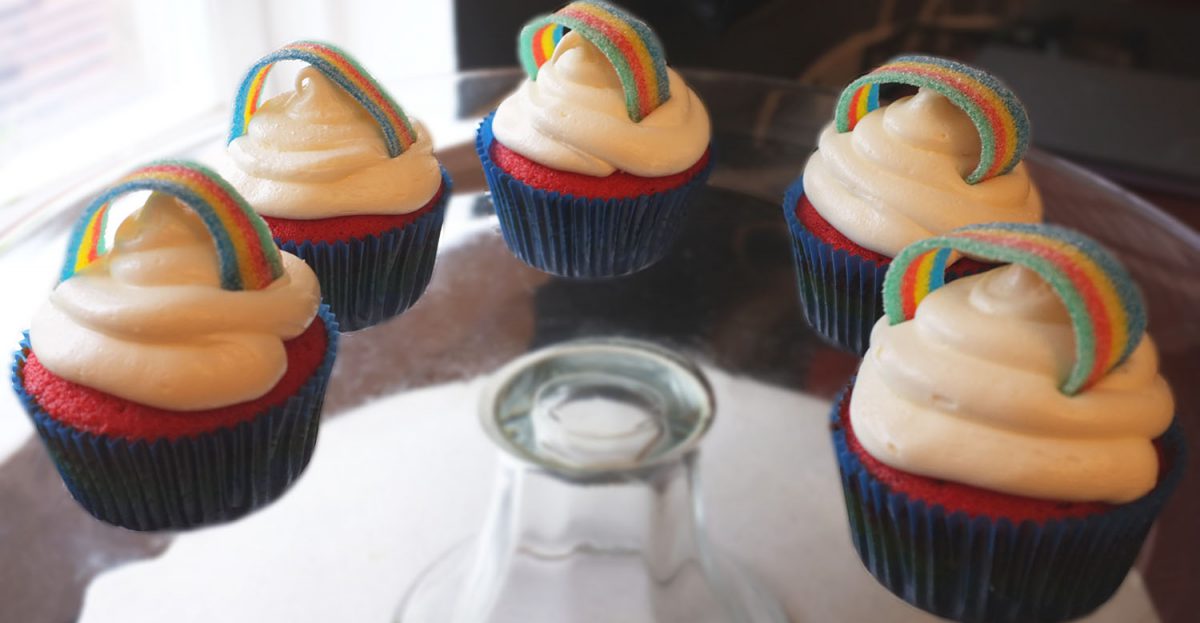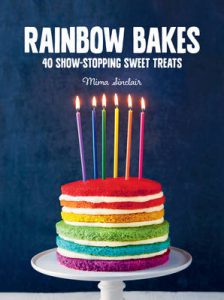 I was delighted to receive a copy of Mima Sinclair's Rainbow Bakes. It is a beautifully shot, fun cookbook full of all sweets RAINBOW. If you or a little one you know is rainbow-obsessed, you need this for your baking book collection.
Sinclair's treats range from full-sized cakes to cake in a jar and include cookies and candies, too. Rainbow Bakes not only has recipes but also offers tips and techniques on types of food coloring and sprinkles for different situations. Beware, not all sprinkles can withstand the baking process, so study up, confetti bakers!
Though there are many tempting recipes, I just had to try my hand at her Over the Rainbow Cupcakes.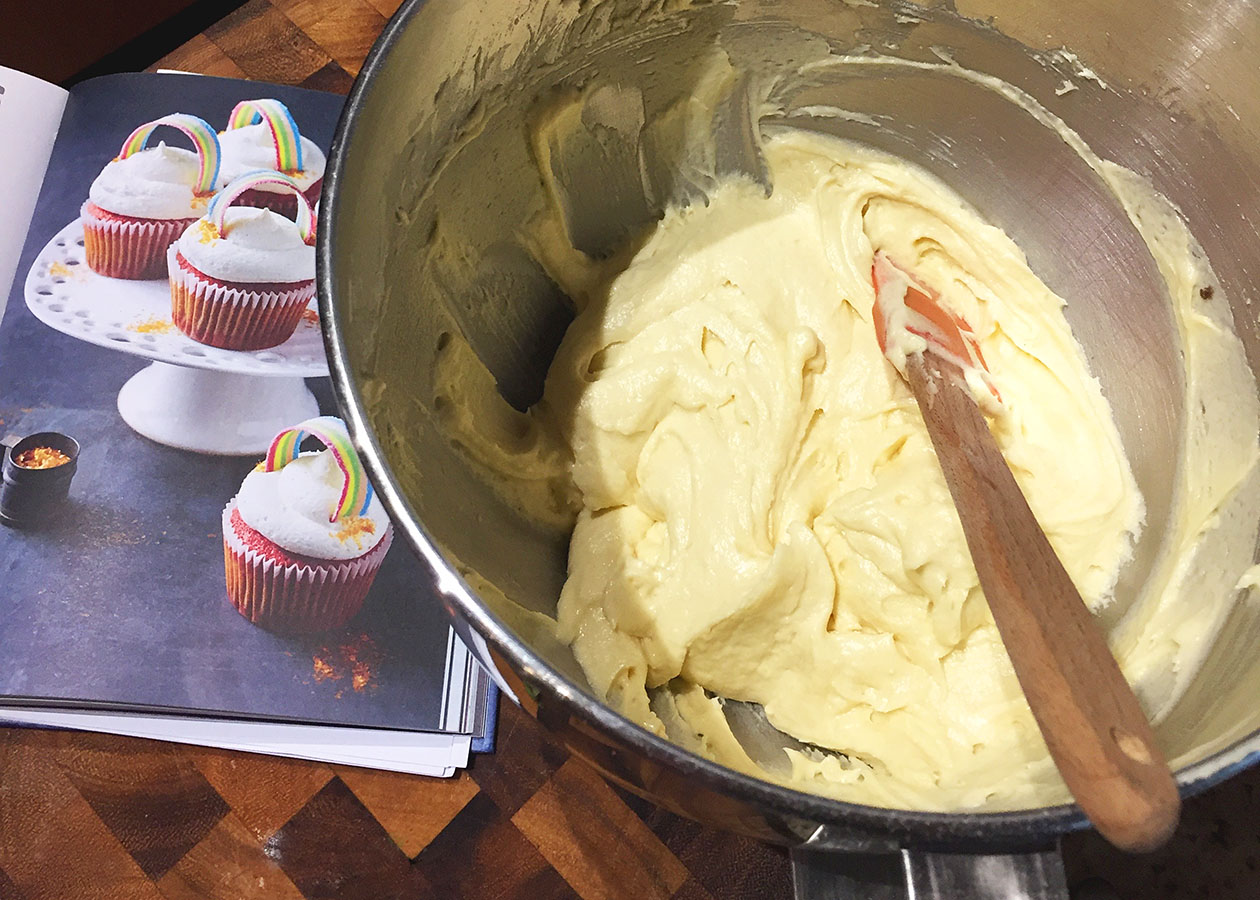 These cupcakes take a little work, as you must divide the batter and use food-coloring gel to make purple, blue, green, yellow, orange and red. You must then carefully fill the cupcake liners color by color, spreading each to make a distinct color layer.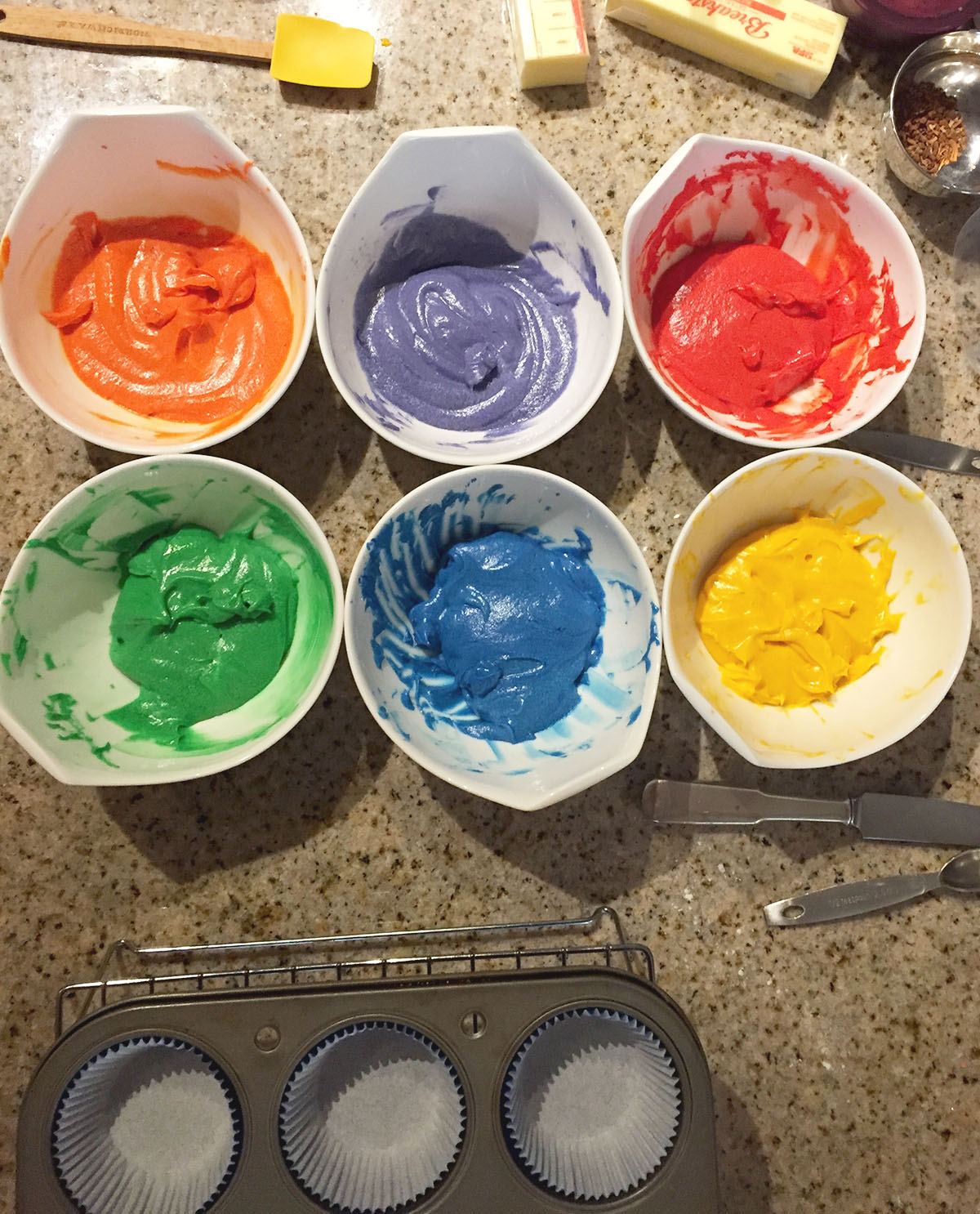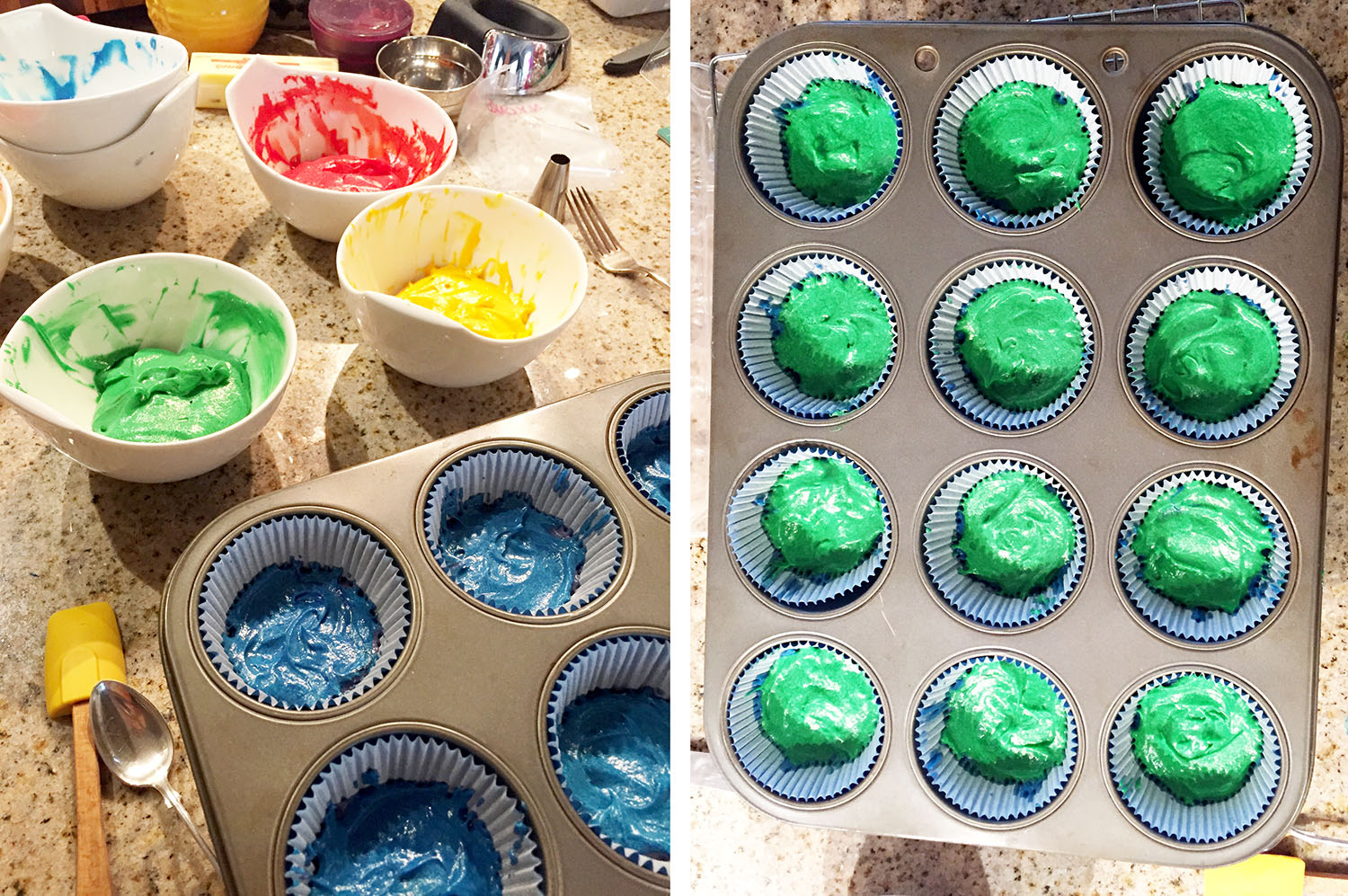 The cupcakes were good, I liked that they were not too sweet. They did come out a little salty to my taste. That may be to balance the sweet marshmallow frosting. (Yum!) If I bake these again–not sure I have the patience, though they certainly did impress!–I would use a little less salt.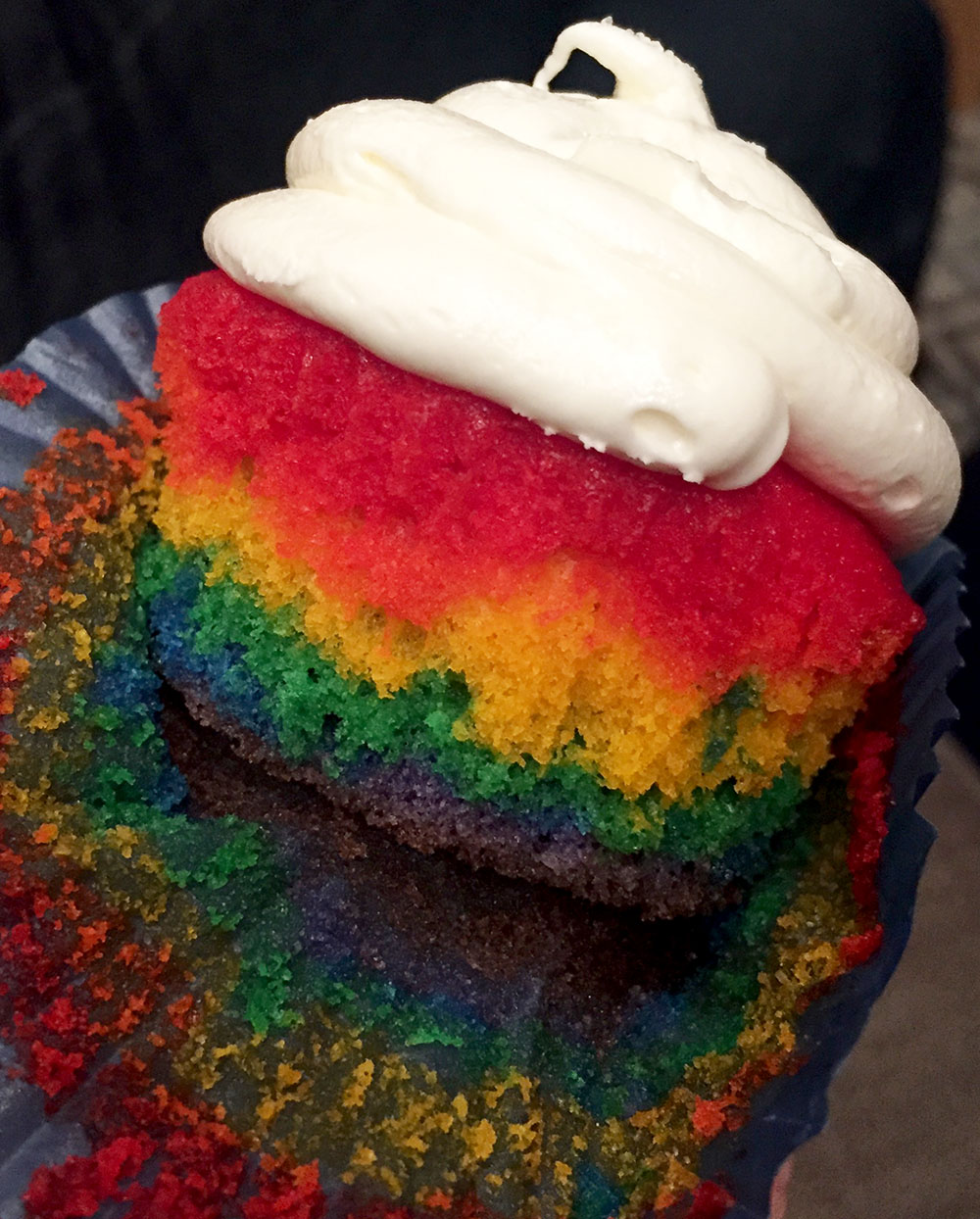 The frosting with marshmallow fluff tastes delightful and has that fluffy cloud look. Top these off with Rainbow Fizzy Belt candies. (Thank you to my husband for the emergency run to It's Sugar.)
Overall, these were very fun to bake, give and eat! I look forward to trying some of the other recipes next time I am in the mood for something colorful.
I received a complimentary copy of Rainbow Bakes by Mima Sinclair for review. For more information about this book, please visit the Kyle Books website.