Meet Cara. She's made of rich, dark chocolate covered with creamy caramel.
I baked this cake for a fundraiser at my son's daycare to benefit its sister programs in Nairobi, Kenya. It was also a baking contest, each person who bought pieces of cake and pie got a vote.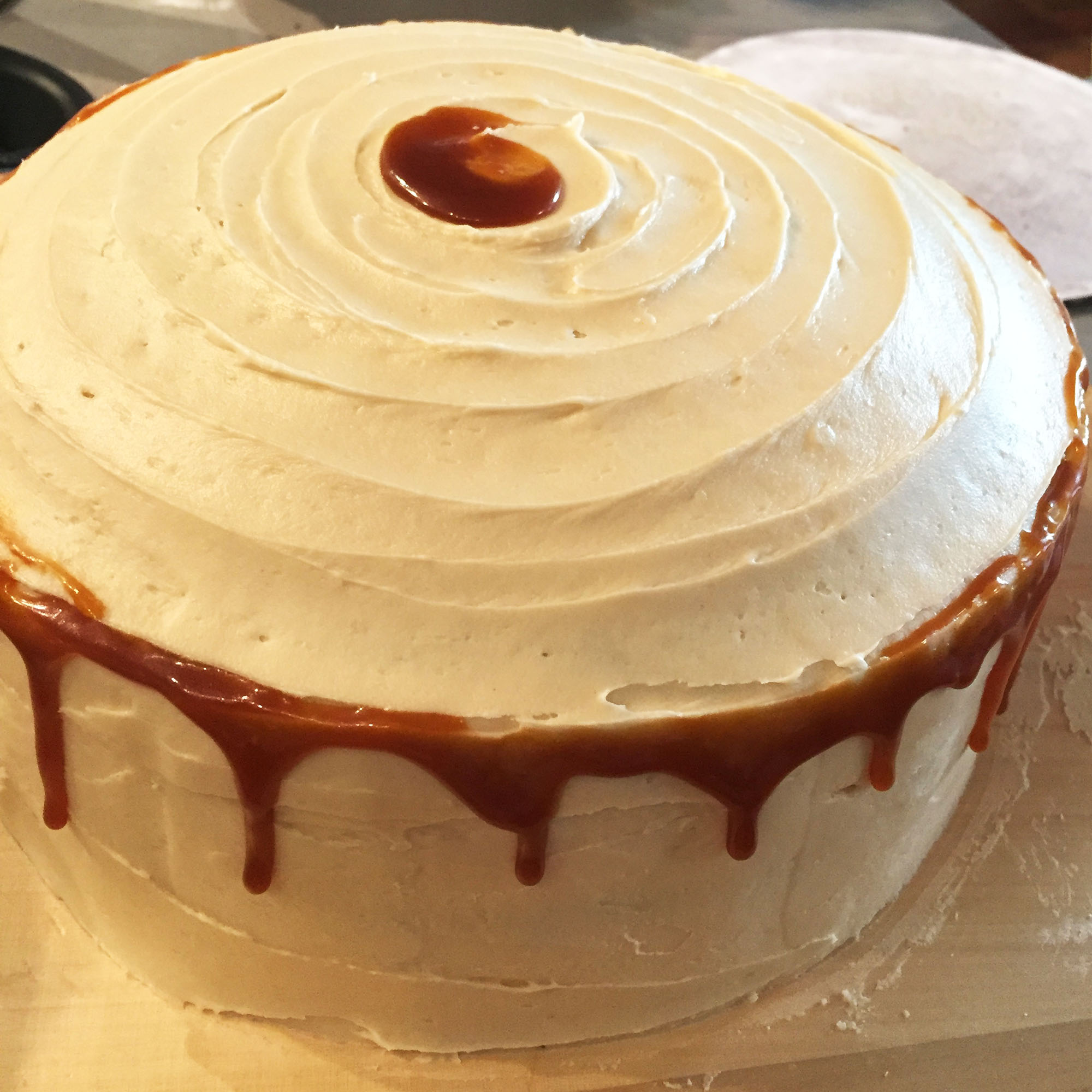 When the director asked what my cake was named, it came to me. This caramel-chocolate sweetie's name was Ms. Cara Cocoa.
Perhaps I have an unfair advantage, you say, when it comes to a bake off. But I'm a cupcake baker, not a cake baker. Plus, I wouldn't say they were too serious about it. One parent brought a delicious and beautiful but store-bought cake and wasn't disqualified.
I don't often bake full-sized cakes. I'm used to short baking time with cupcakes and forget how long you have to leave these in the oven. Frosting them is also still a challenge. Evening the layers, stacking, crumb-coating, smoothing… Geez. With cupcakes, it's often just a quick swirl and done.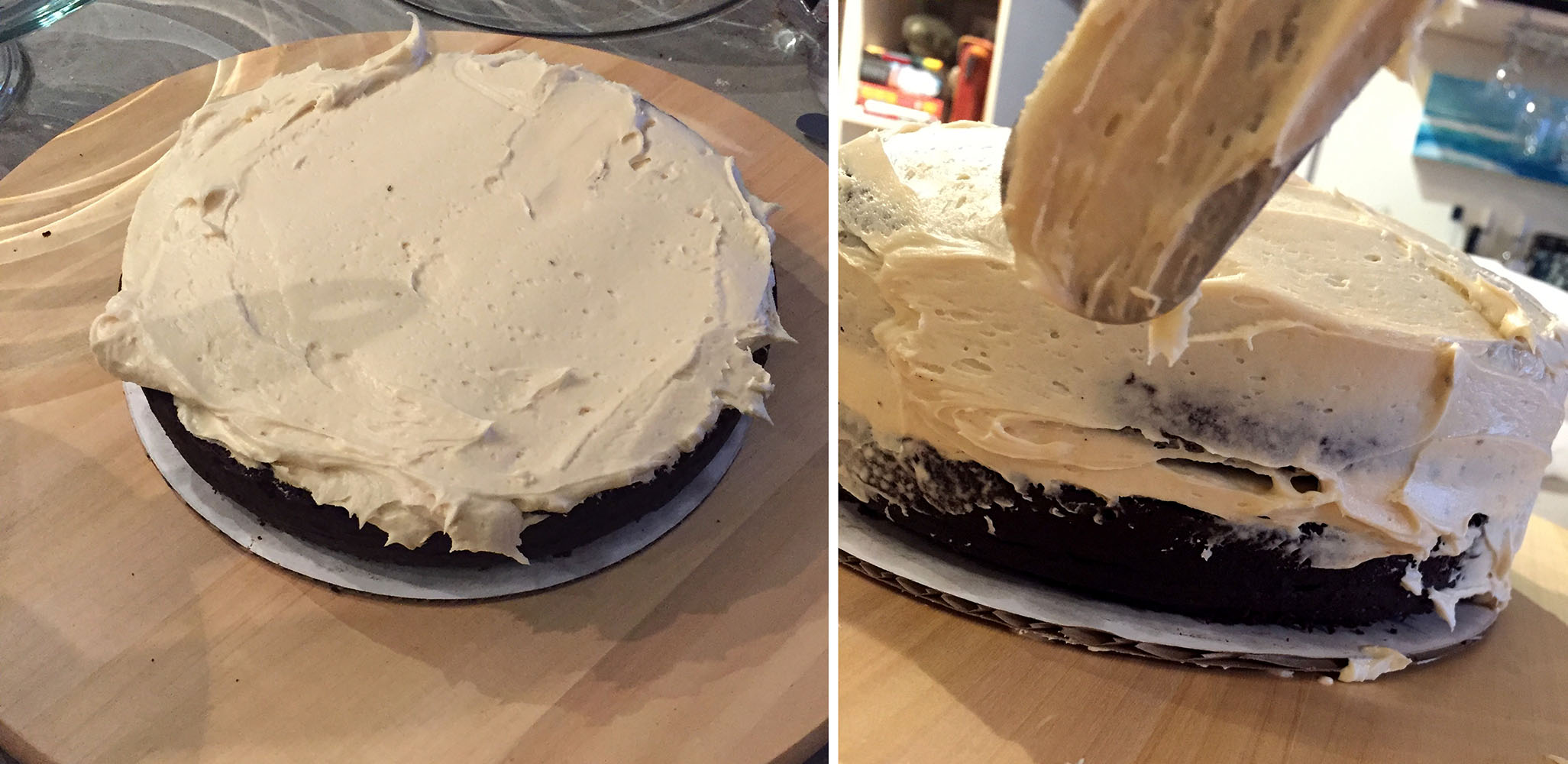 I made enough frosting, at least. I sometimes stress about that. I followed Ovenly's Salted Caramel Buttercream recipe (check out their cookbook).
I couldn't resist adding more caramel to finish it. I used a squeeze bottle filled with caramel sauce to adorn the edge with enough excess to drip down the sides of my cake.
Ms. Cocoa didn't win. A pie won. A pie! I mean, really…
(I love pie, too. It's ok.)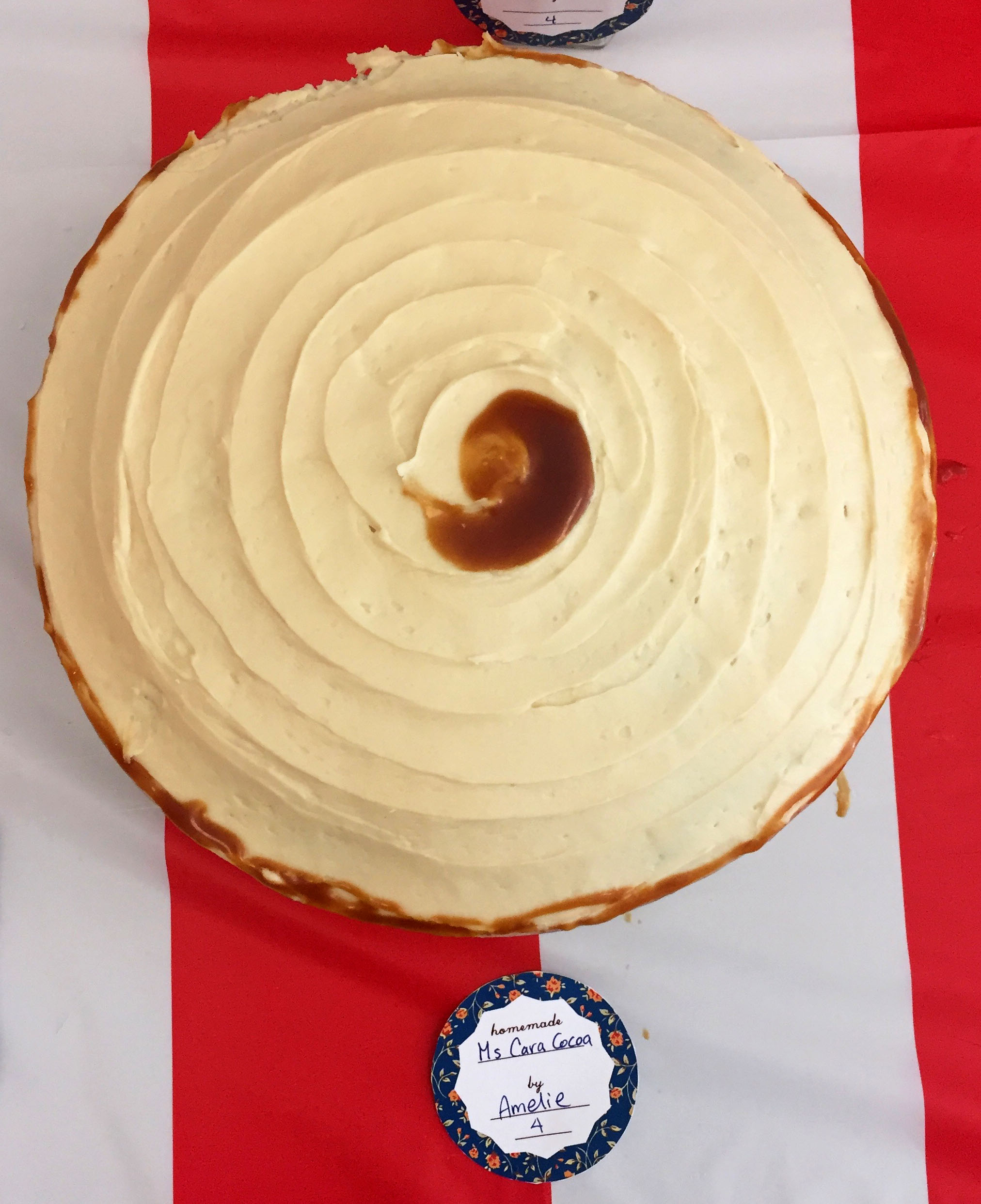 Only crumbs were left at the end, and that's a big win in my book.