Minecraft Cupcakes II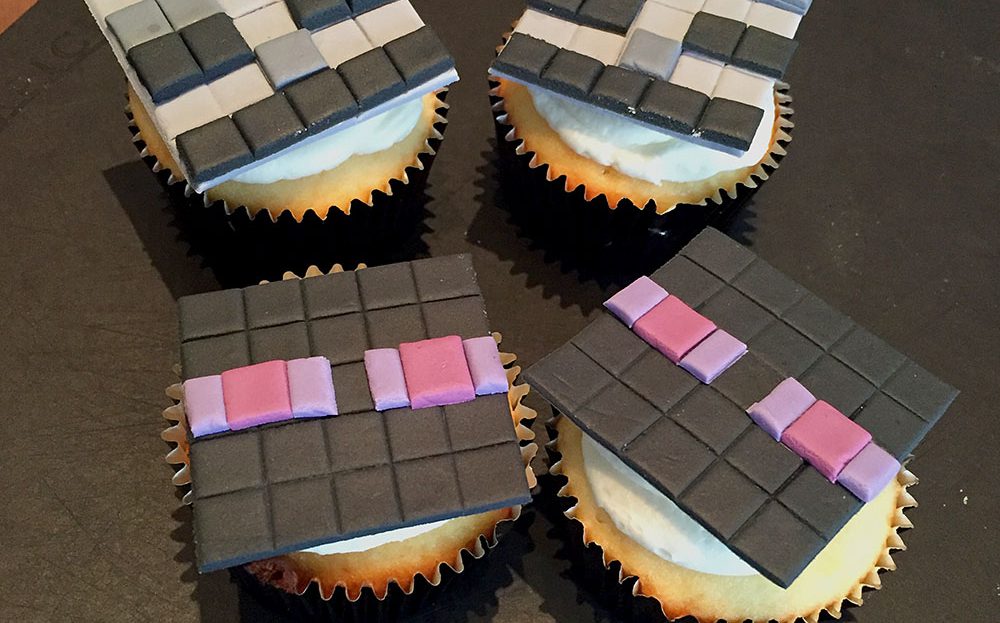 A satisfied customer requested Minecraft cupcakes for his birthday the second year in a row. I had made Creepers last year, so this time I tried my hand at Skeleton and Enderman cupcake toppers.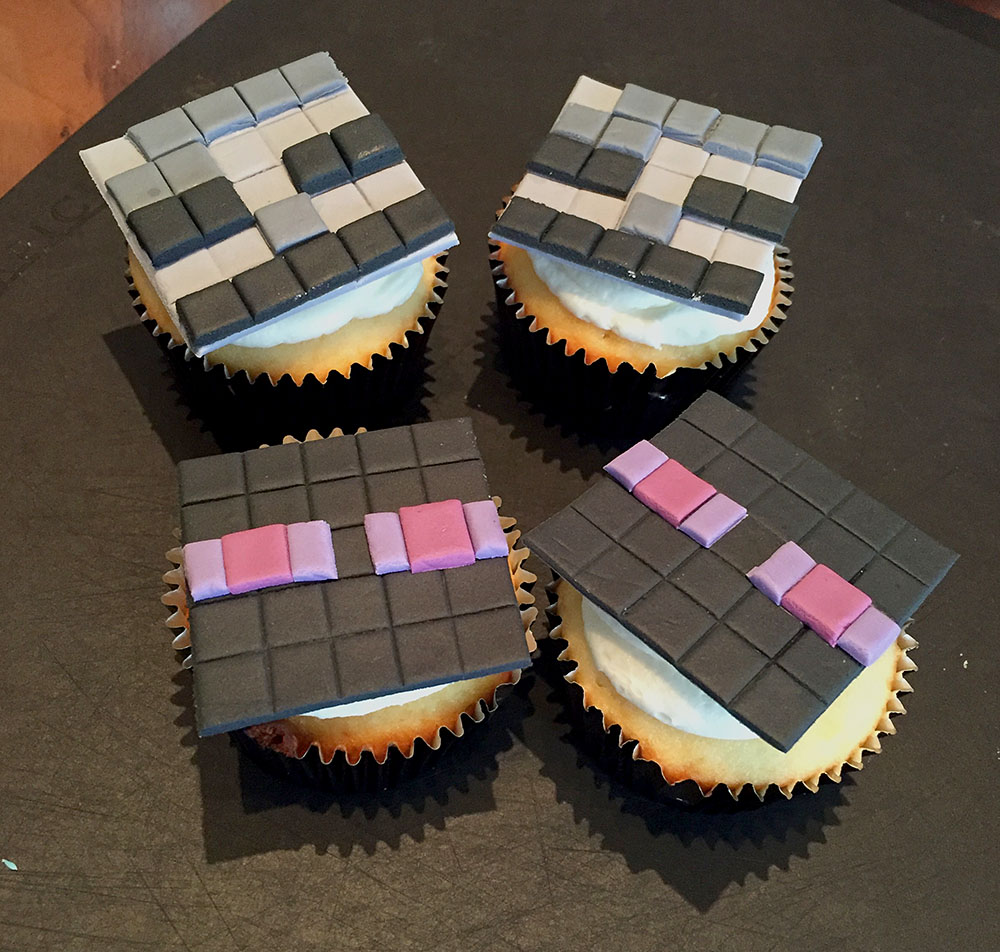 I again used gum paste and the same general method as the 2015 versions. One change, I bought 1 cm graph paper, so I did not have to draw a grid. I simply taped my graph paper beneath parchment. I rolled out and cut 5×5 squares, scoring them lightly for the bases.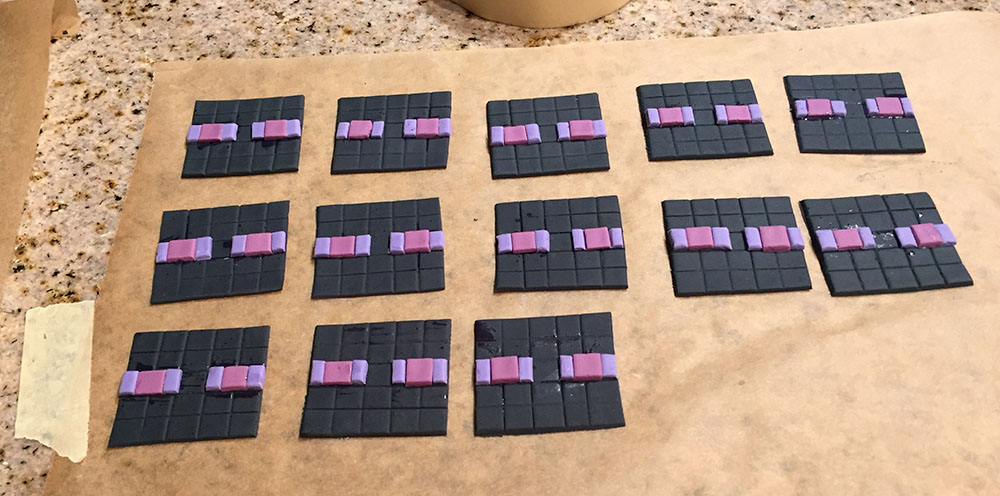 The Enderman toppers were a little tricky, as I needed a 1/2 square on each side of the eyes. I did my best, but did not go to the extent of measuring millimeter by millimeter.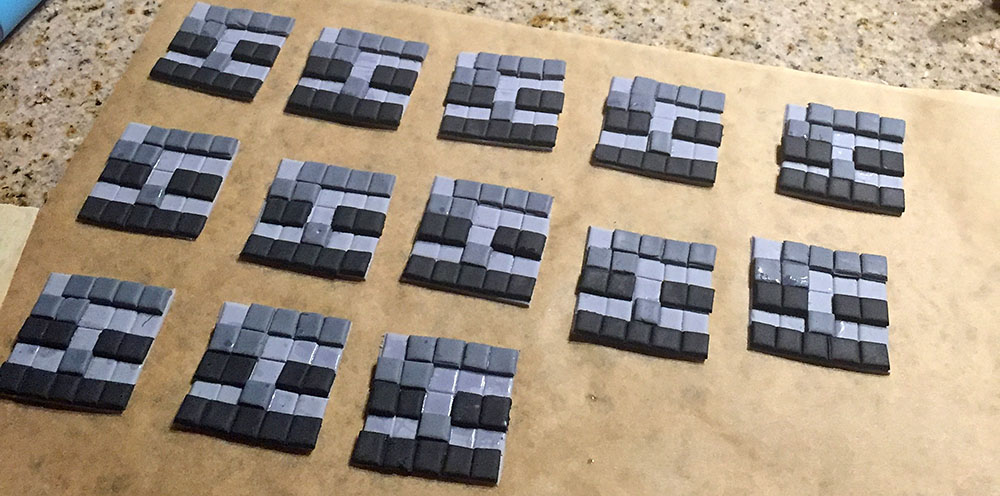 The Skeletons were easier, just a lot more squares! Plus, I had help from the birthday boy's mom.