I made an apple pie for Thanksgiving, but I had to have something pumpkin, too.
These are great for fall and into winter holidays. The pumpkin makes the cake so moist. People have loved these every time I've baked them, from office parties to family gatherings.
Double the recipe below for a "normal" batch, I wanted the just nine that this made.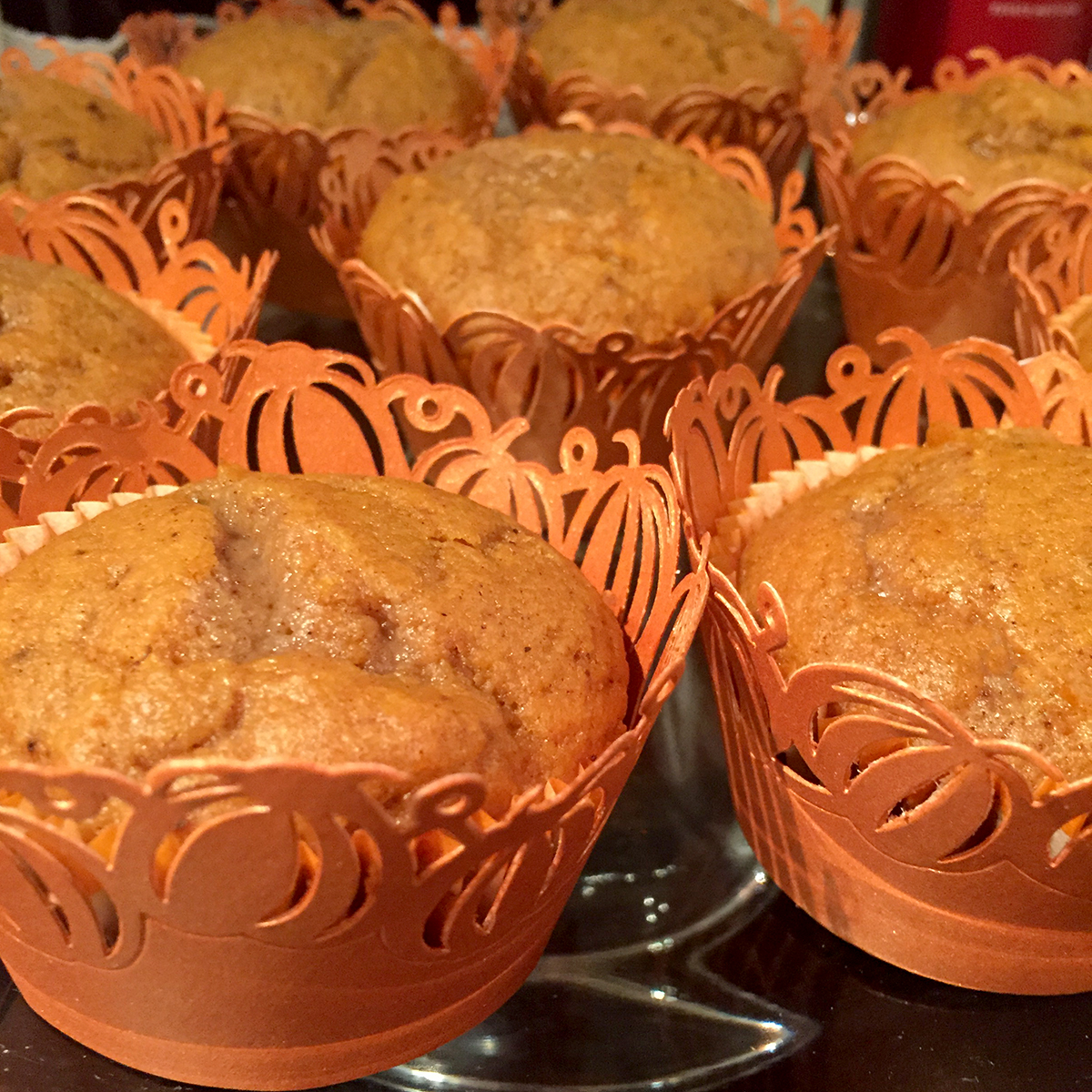 I've done these before with cinnamon icing, but I decided to double down on pumpkin. I was worried that the frosting wouldn't work out, the butter and pumpkin did not cream together as one recipe I saw describe them as doing. It worked out once I started adding the vanilla and powdered sugar, though!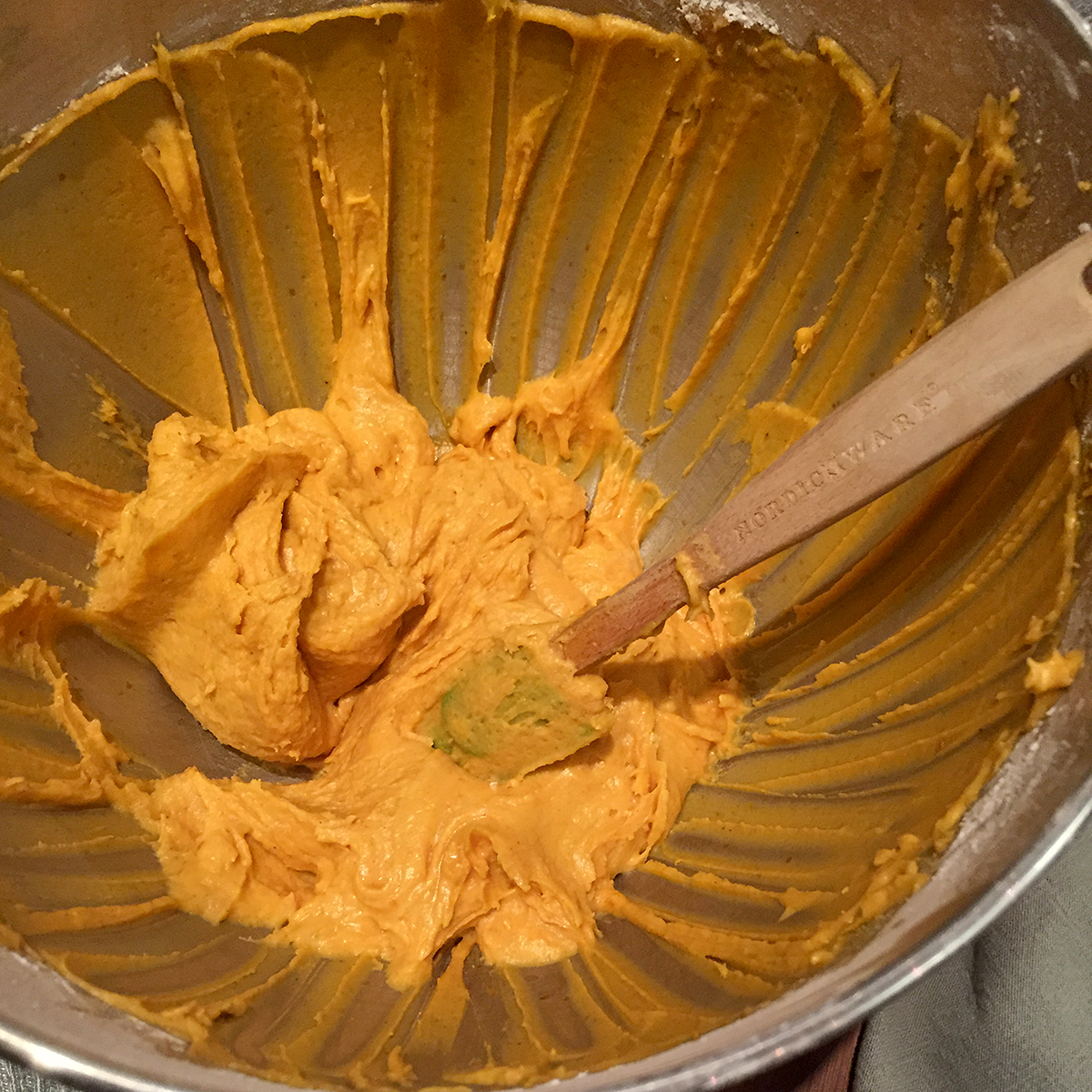 Recipe:
Pumpkin Cupcakes and Frosting
Makes 9 cupcakes
1/2 stick unsalted butter
1/2 cup brown sugar
3 tablespoons white sugar
1 large egg
1/4 cup buttermilk
1/2 teaspoon vanilla extract
1 cup flour
1/2 teaspoon baking soda
1 teaspoon baking powder
1/2 teaspoon ground ginger
1/2 teaspoon ground cinnamon
1/4 teaspoon ground nutmeg
1/8 teaspoon ground clove
1/4 teaspoon salt
1/8 teaspoon pepper
5 oz. pumpkin purée (use canned or fresh, but make sure it is pure pumpkin - this is 1/3 of a 15 oz. can or a bit more than 1/2 cup)
FROSTING:
1/2 stick unsalted butter
3 oz. (a bit less than 1/2 cup) pumpkin purée
1/2 teaspoon vanilla
1/2 teaspoon cinnamon
1/4 teaspoon nutmeg
1 pound powdered sugar

Preheat the oven to 350° F, and line your tins with 9 liners.
Beat the butter and two sugars on medium until creamed. Add the egg.
In a separate bowl, sift together the flour with the baking powder, baking soda, and spices.
Add the vanilla extract to the buttermilk.
Alternate adding the wet and dry ingredients until just combined, then mix in the pumpkin purée.
Scoop into tins with a ice cream scoop or your preferred method, filling about 3/4. Bake for about 22 minutes, turning halfway through. Cool for 5 minutes in pans, then cool completely on a rack before icing.
For frosting: Beat together the room temperature butter and pumpkin purée until as smooth as possible. Add the vanilla and spices. Slowly add the powdered sugar, mixing well.