Apple Pie to Go-Go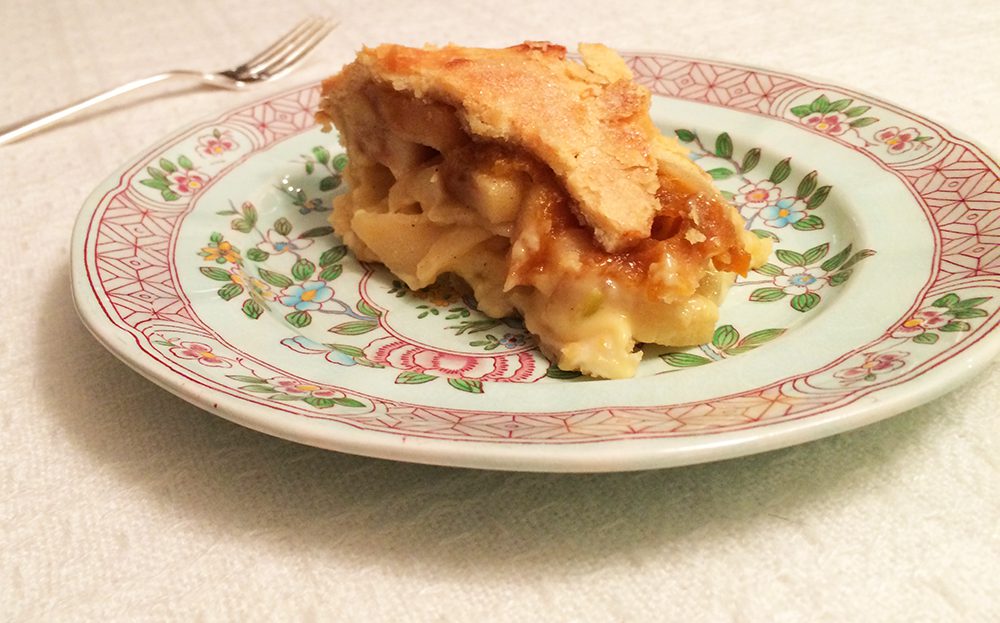 Thanksgiving is coming! Traveling? Baking an apple pie?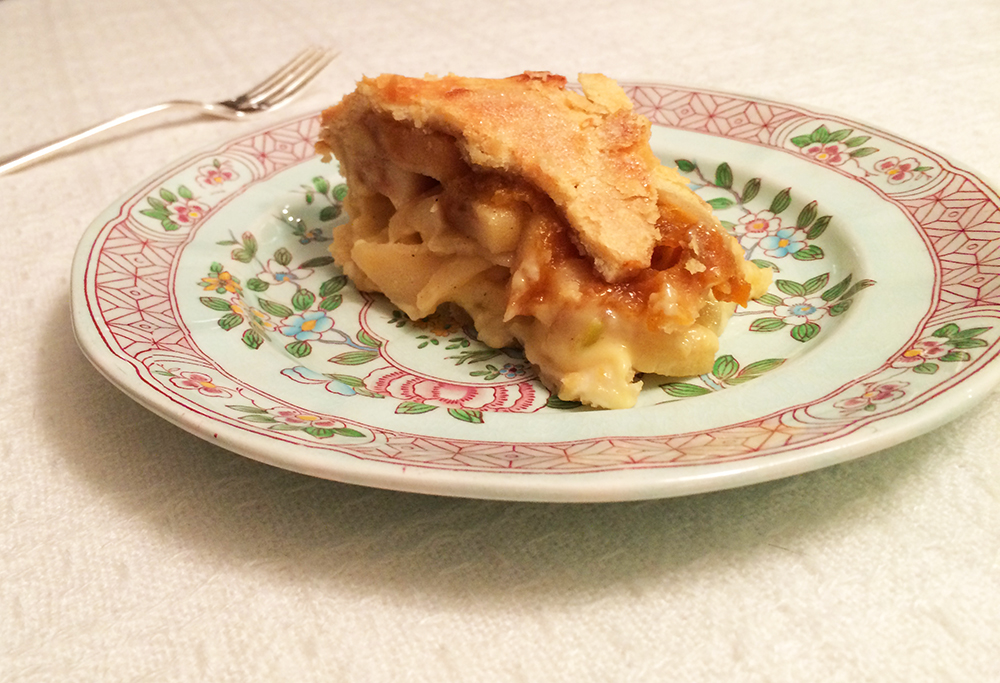 Last year, I spent Thanksgiving with my husband's family, and my mother-in-law asked me to bring a pie. I was happy to provide the pie, but I wasn't sure how to get it to upstate NY in primo condition. I've been foiled before by train heaters and bumpy car travel. After much consultation with friends (and my bestie, the internet), I decided to make the dough and filling separately to transport, then assemble and bake upon arrival.
Ingredients
I made the French Apple Pie from The Cotton Country Collection, a cookbook almost everyone in my north Louisiana family owns. This recipe incorporates a custard and apricot preserves into the pie filling.
I baked with Golden Russets from Red Jacket Orchards in Geneva, New York.
This heirloom apple has a firm flesh with an intense sweet-dry flavor. It is a great keeper and very versatile for eating, cooking and juicing.
I also added one Granny Smith to make up the required amount and add some variety, always nice in apple pie.
Prep
I made the dough ahead of time, divided it into 2 and froze each piece in plastic wrap. I cooked and spiced my apples and froze them in a gallon freezer bag.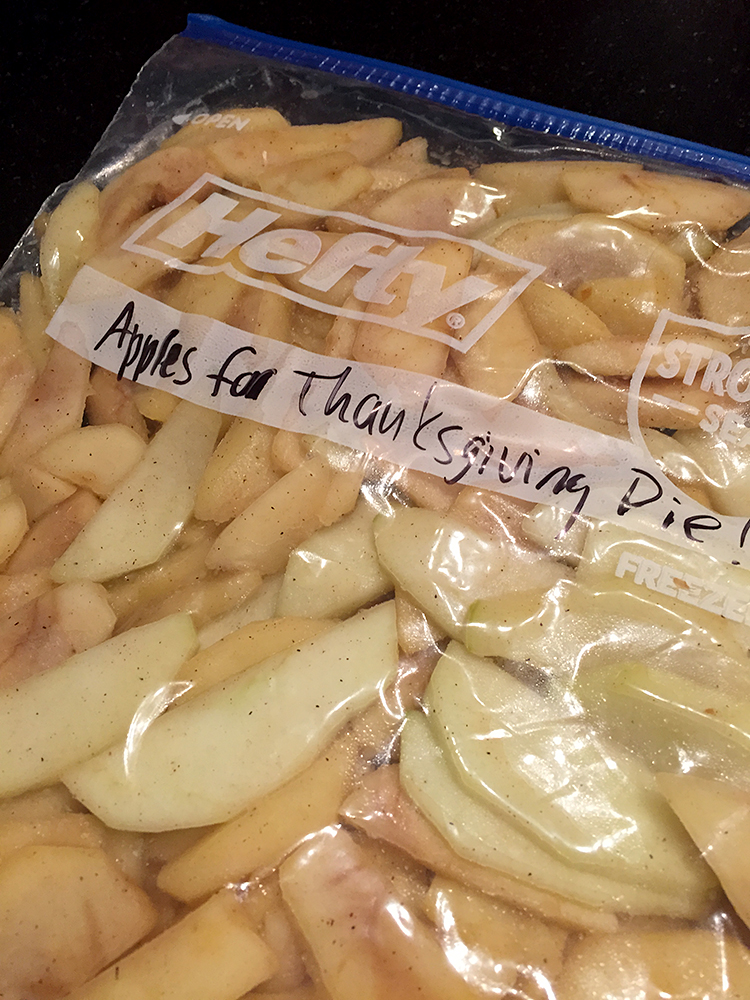 The night before traveling, I made the custard, which I refrigerated.
On travel day, the frozen items went in a tote to cool during the train ride, and the custard traveled with an ice pack in a cooler bag. (Note that you likely could not do this for plane travel due to liquid constraints. In that case, I would probably freeze a prepared but unbaked pie to carry with me.)
Assembly
I was more grateful than stressed by my mother-in-law's help with the pie construction. She definitely has more experience with pie-baking than I do. She started hands-off but couldn't help but get involved! It was fun to do together.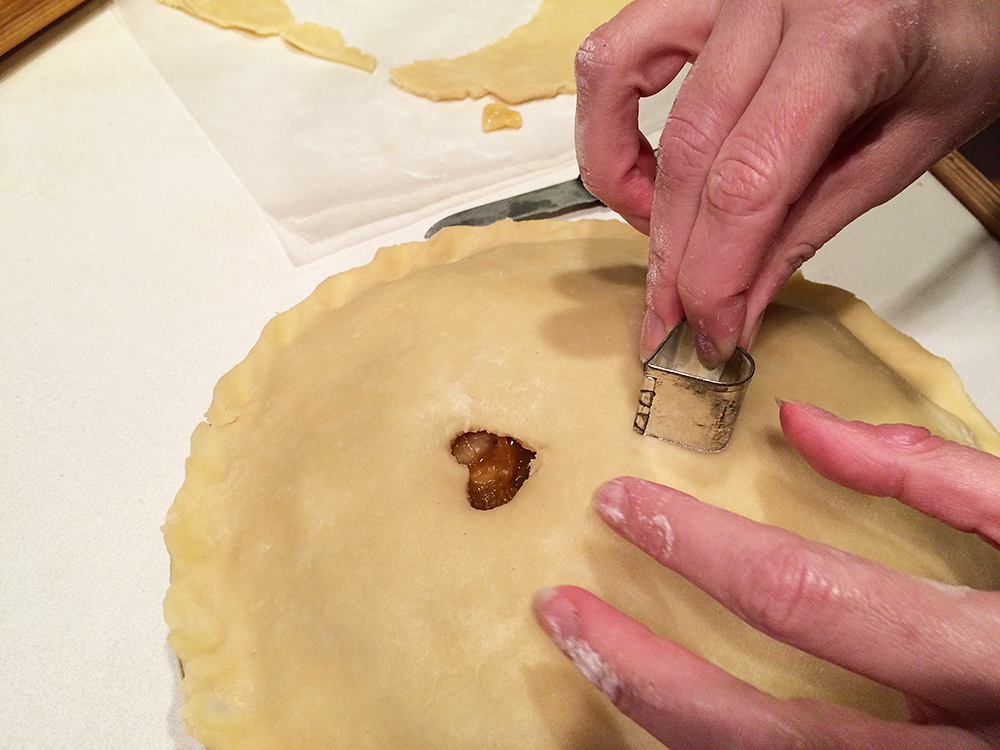 Have a tasty Thanksgiving!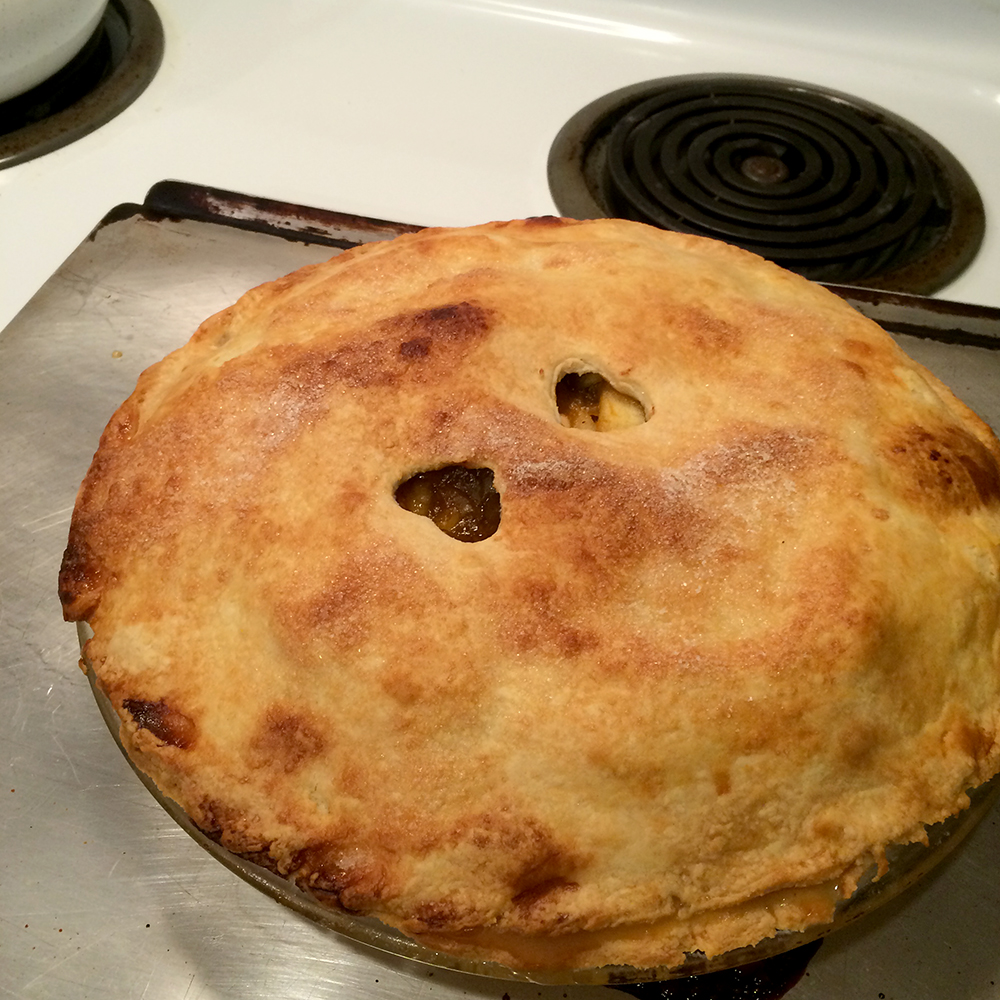 See also my blog post at Farm2Me about freezing pie filling (for a more basic apple pie recipe) prepared with all your extra autumn apples!