Mini Caramel Apple Pies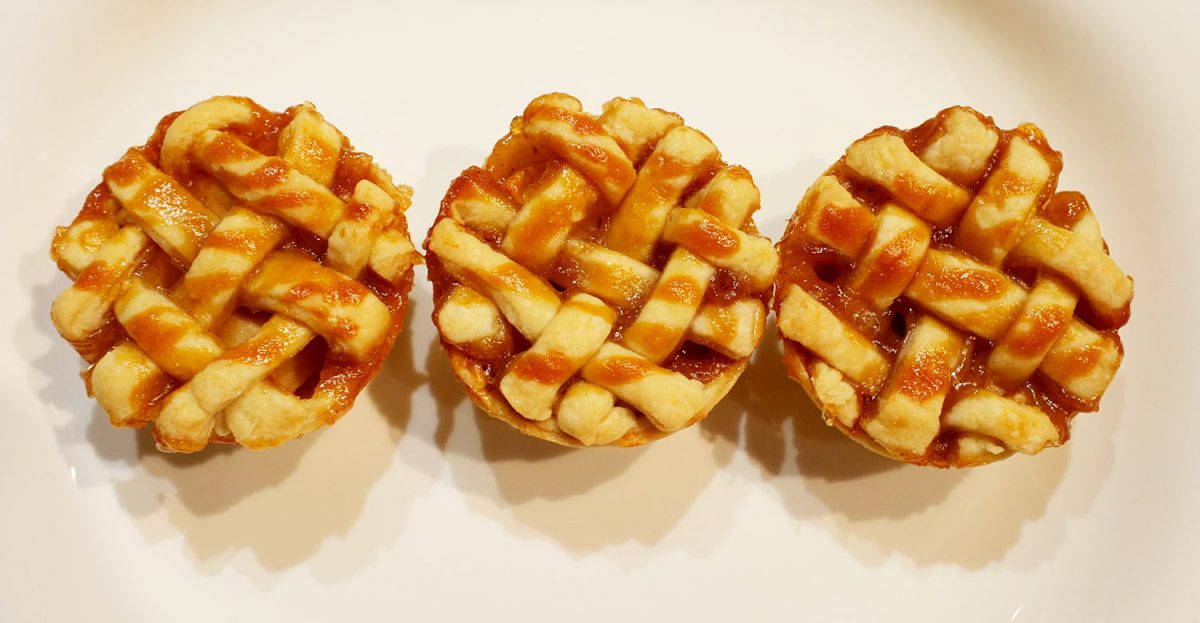 Mini Apple Pies topped with Sonoma Syrup Co. Salted Caramel (Photo by Jason Walker-Yung)
It is fall here in New York, and the delicious, fresh-off-the-tree apples are to be had in abundance. I don't want any to go to waste, so it was apple pie time! Of course, I had to try baking some in cupcake tins.
Filling
Baking what I blog, I followed my instructions for making and freezing apple pie filling. I used 7 apples, which were 2 1/2 pounds once peeled and cut. Juice from a Limoneira lemon along with cinnamon and nutmeg flavored the filling. I needed only about 1/3 of it to make 12 mini apple pies, so I froze the rest for a future pie.

I cut the apples in chunks rather than slices to better fit the muffin tins, and I perhaps could have cut smaller, though I did not want it to turn into applesauce. I could only get about 4 pieces of apple in each. It was enough, though I felt there were some gaps in a few pies (gasp!).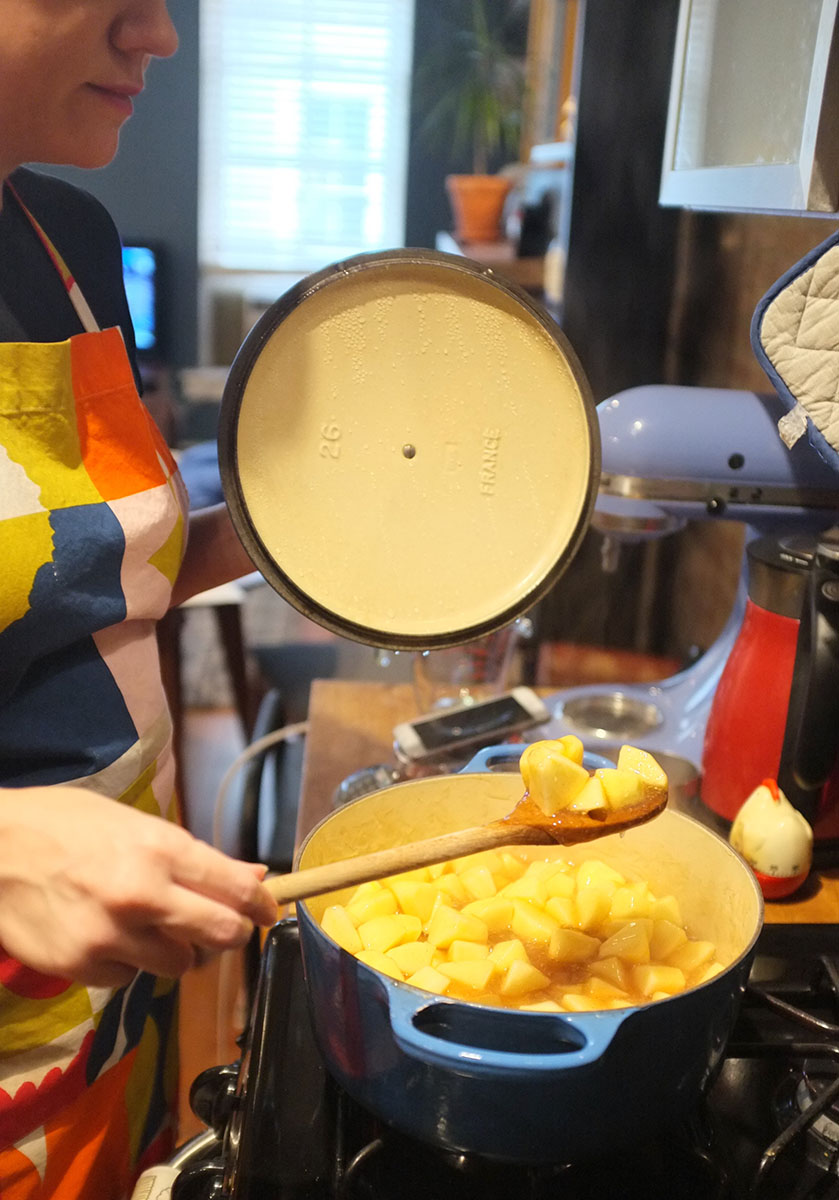 Crust
I've had good results with Simply Recipes' all-butter crust recipe, though I use a stand mixer with a flat beater instead of a food processor.
My method: After mixing together the flour, sugar and salt, I stop the mixer to add the butter, tossing with a fork to coat before mixing on medium-low speed until it resembles coarse cornmeal. I then add ice water a tablespoon at a time until the dough starts to pulls together.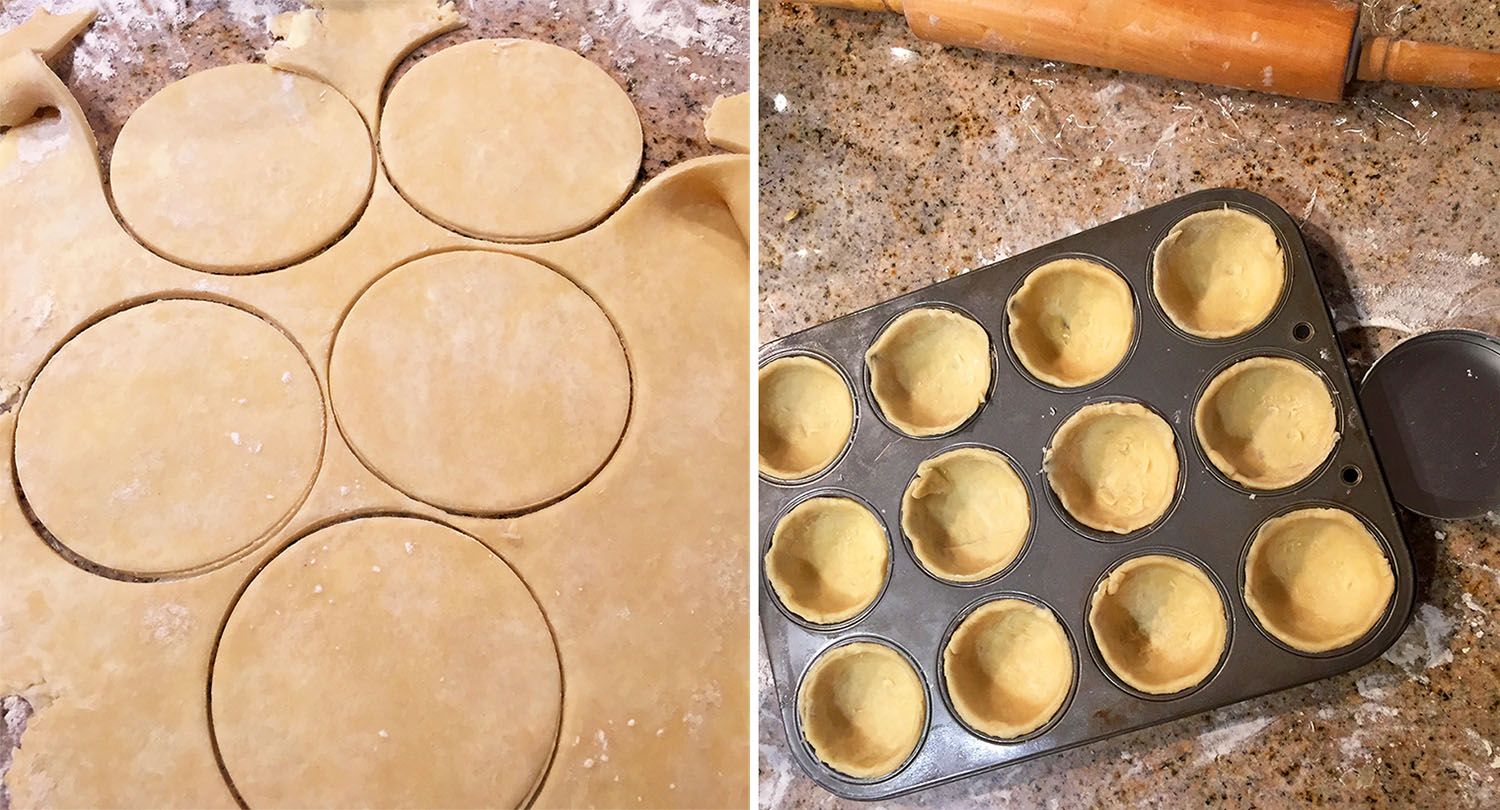 I cut out 4-inch rounds to place in the bottom of greased muffin tins. After filling the cups, I cut pieces of pastry dough and wove a lattice with six strips for each. It took awhile, but the results were pretty cute! I could have gone larger for the bottom crusts, I didn't have a rim to fold back over for a better edge. It worked out ok, I just tucked each strip under, trying to connect to dough below.
Caramel
To get in just a bit more deliciousness, I used Sonoma Syrup Co.'s Sea Salt Caramel Syrup to add a finishing touch. I put the caramel in a squeeze bottle for more control and drizzled some over the uncooked pies before putting them into the oven.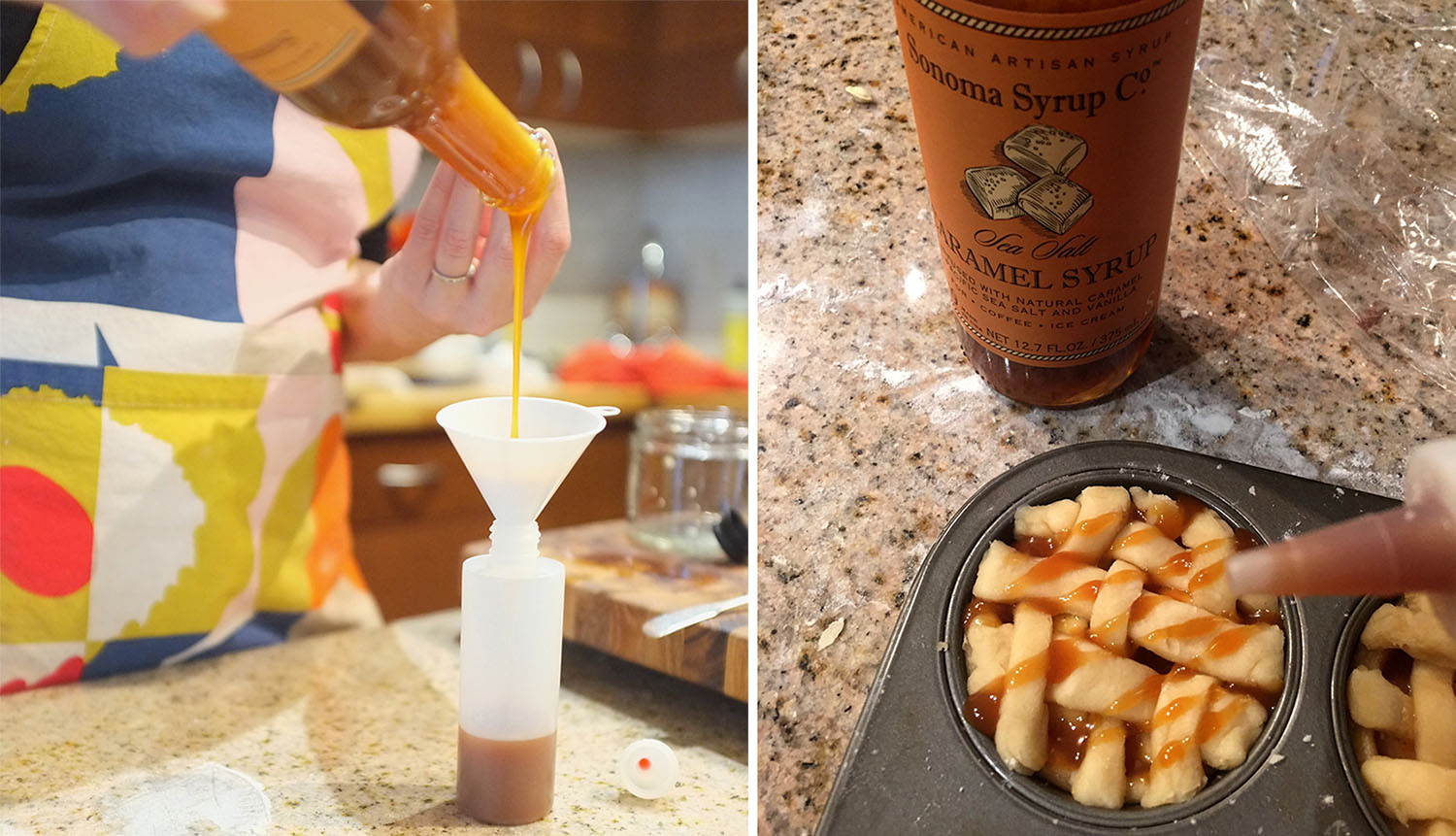 When researching caramel apple pie recipes, I'd read one that poured caramel over the lattice, which is all I did here. A taste of just the top crust was delightfully caramel, but overall I'd say that I did not use enough. If you try the same, you should really pour that stuff on!
It got messy in the oven, but once the pies had cooled somewhat and come out of the pans, I was delighted with the results.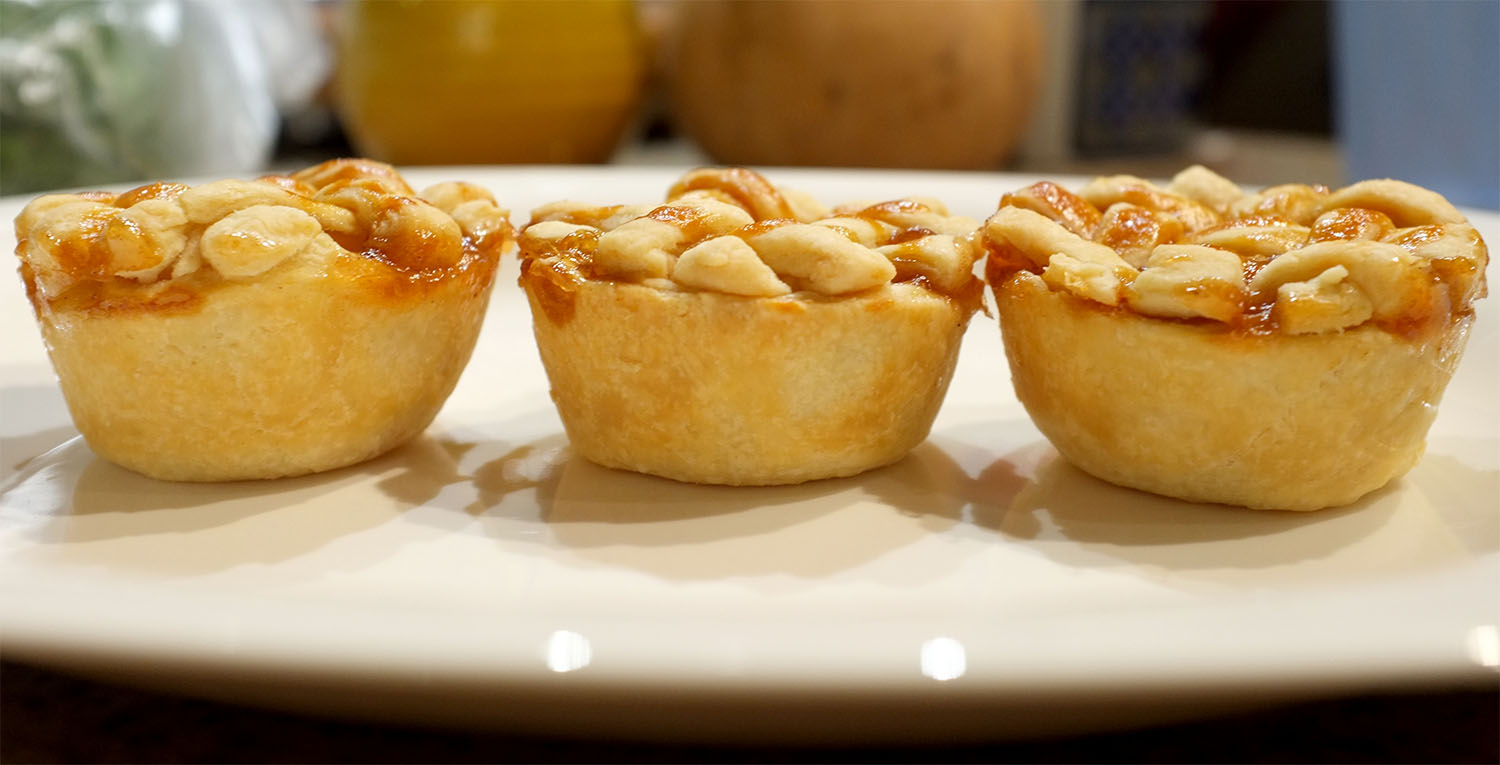 Thank you to Sonoma Syrup Co. for the caramel syrup. The company handcrafts its extracts, syrups, and bar mixers in small batches in Northern California with botanical ingredients. Learn more at www.sonomasyrup.com.