Hot Chocolate Mini Cupcakes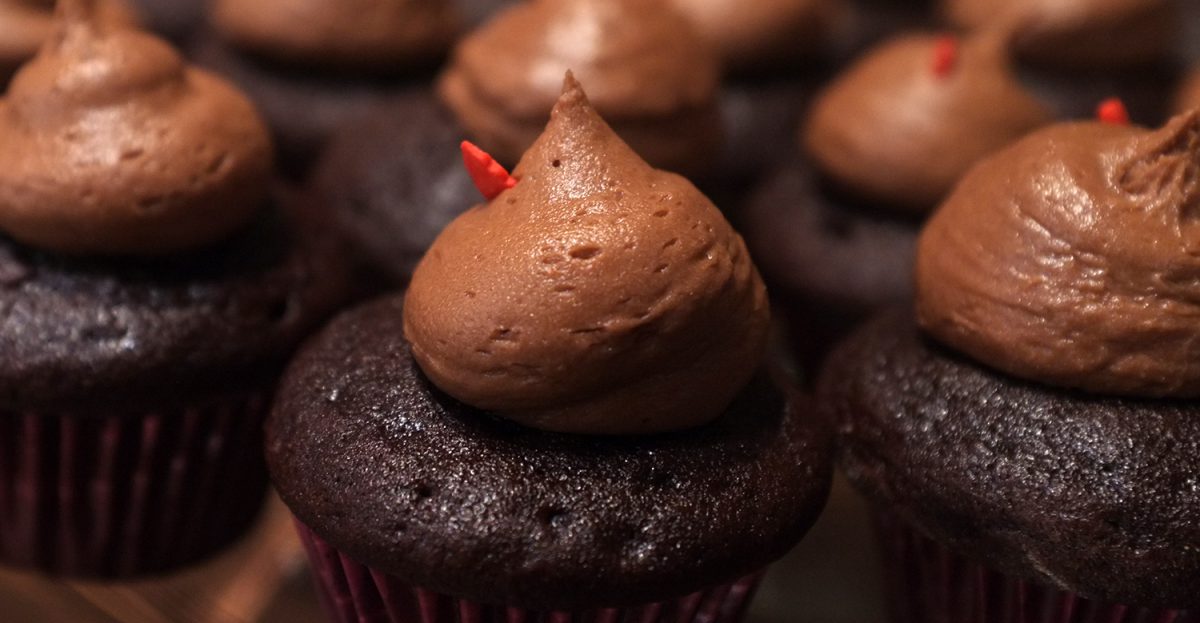 We are finally somewhat settled in our new place and ready for guests! For our housewarming/birthday pre-party, I baked mini chocolate cupcakes. Some got vanilla icing, the others got spicy chocolate.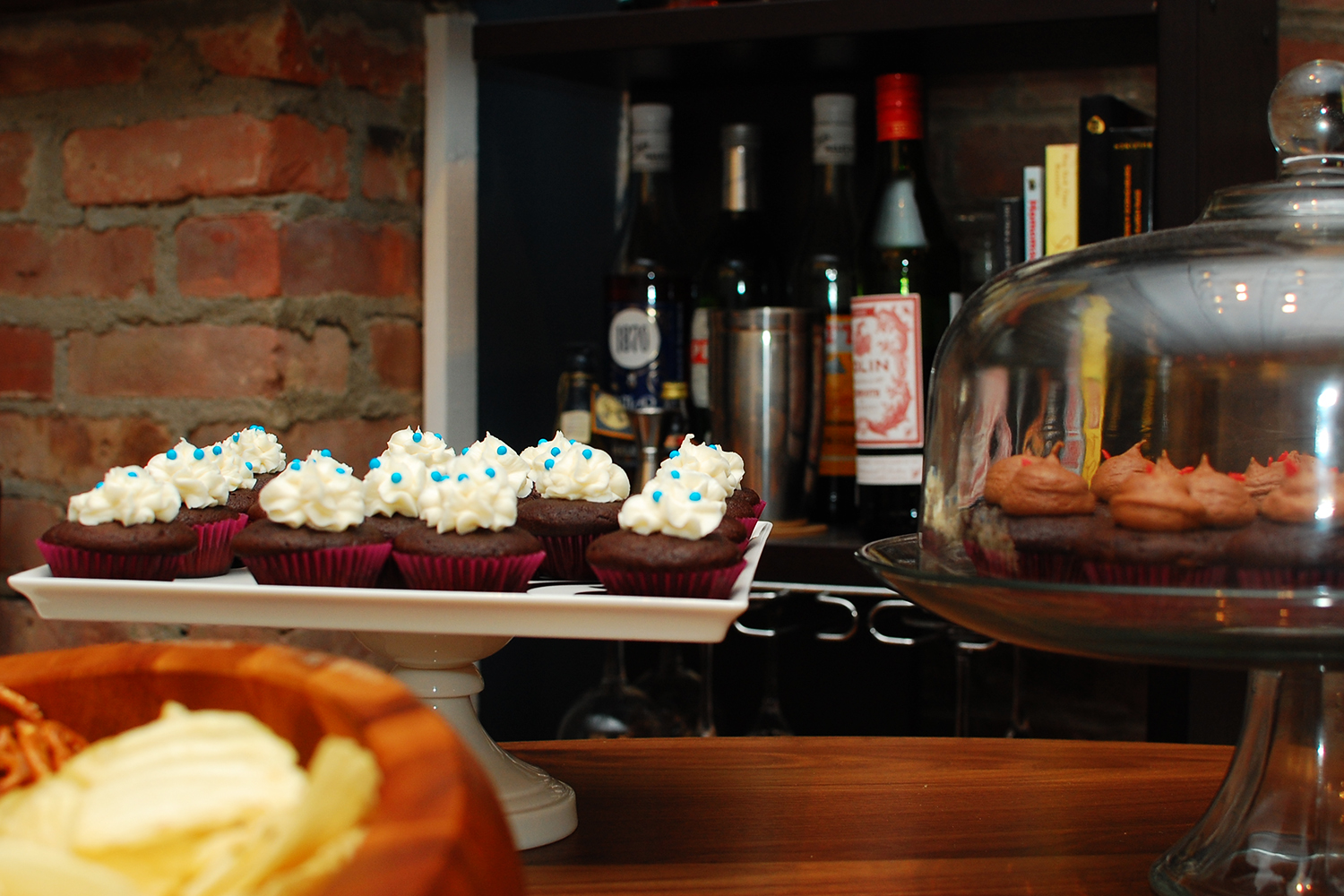 I'd intended to roast a habanero and make my Habanero Chocolate Icing, but I could not find any hot peppers at the grocery near our new apartment. Without time to search, I did my best with what I had at home.
I went for the hot sauce.
I used Brooklyn Grange's Rooftop Hot Sauce, which I got as part of With Love from Brooklyn's "Brooklyn Heat" selection. Yum.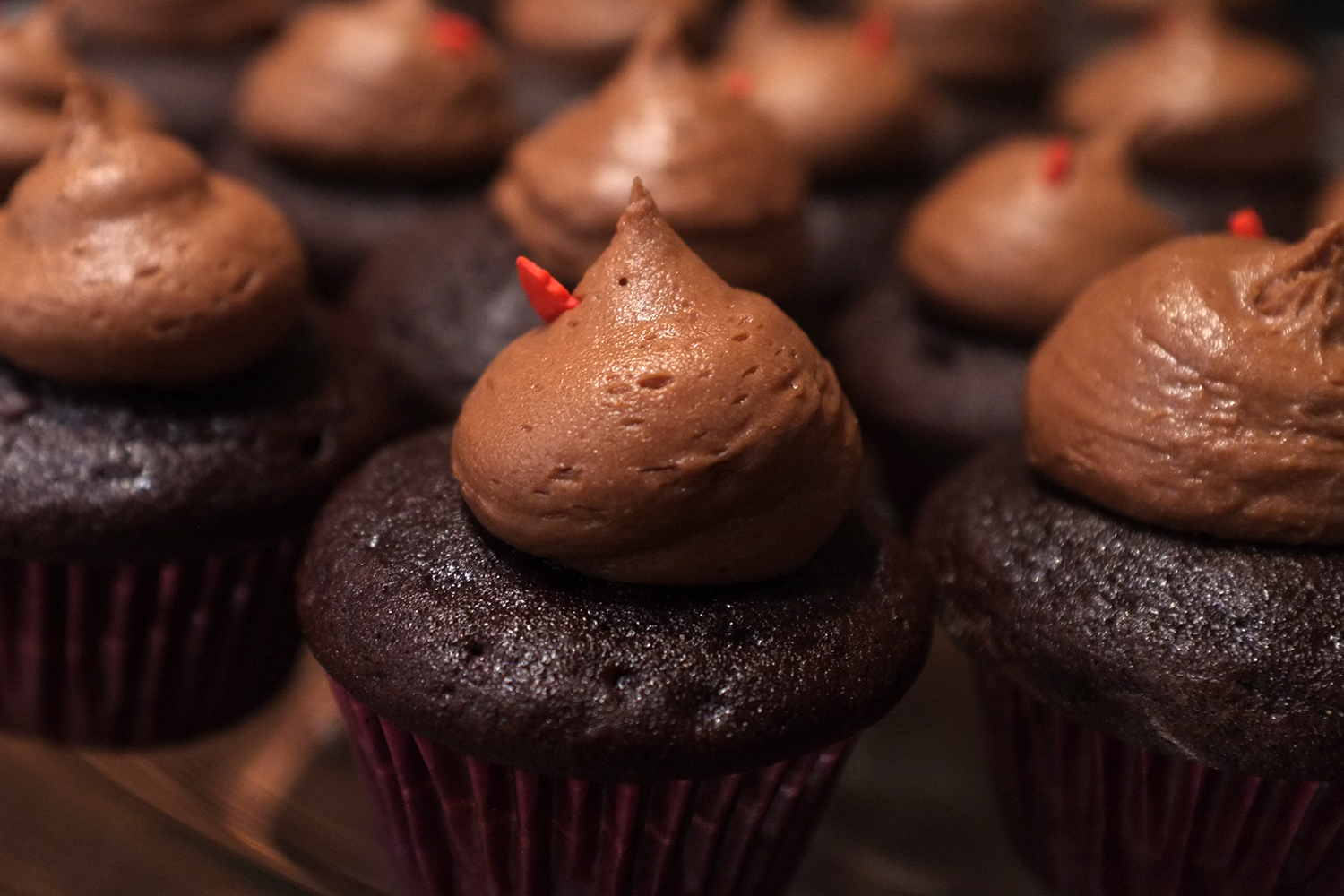 I didn't want to go too crazy. I have a higher spice tolerance that some, so I held myself back. I used about 2 tablespoons in a half batch of chocolate icing. They only had a hint of spice, an afterburn.
Guests said I could have added more, so now I know. If the cake had also had spice, it might have been a different story!