Peppermint Cupcakes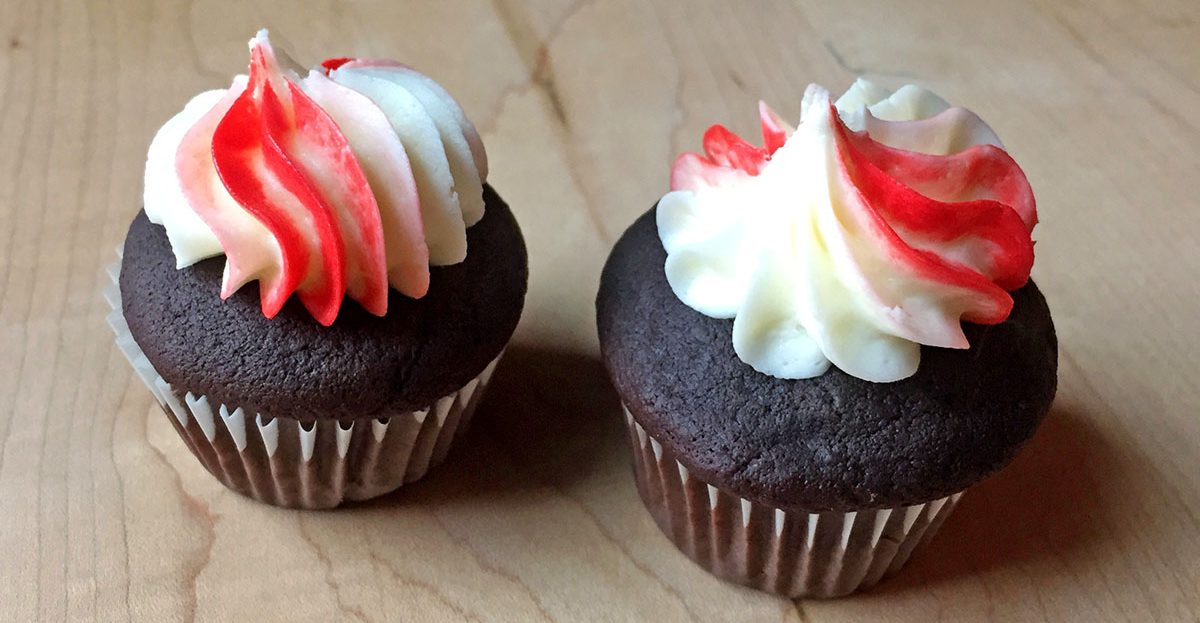 One way I love to get into the Christmas spirit is to do some holiday baking!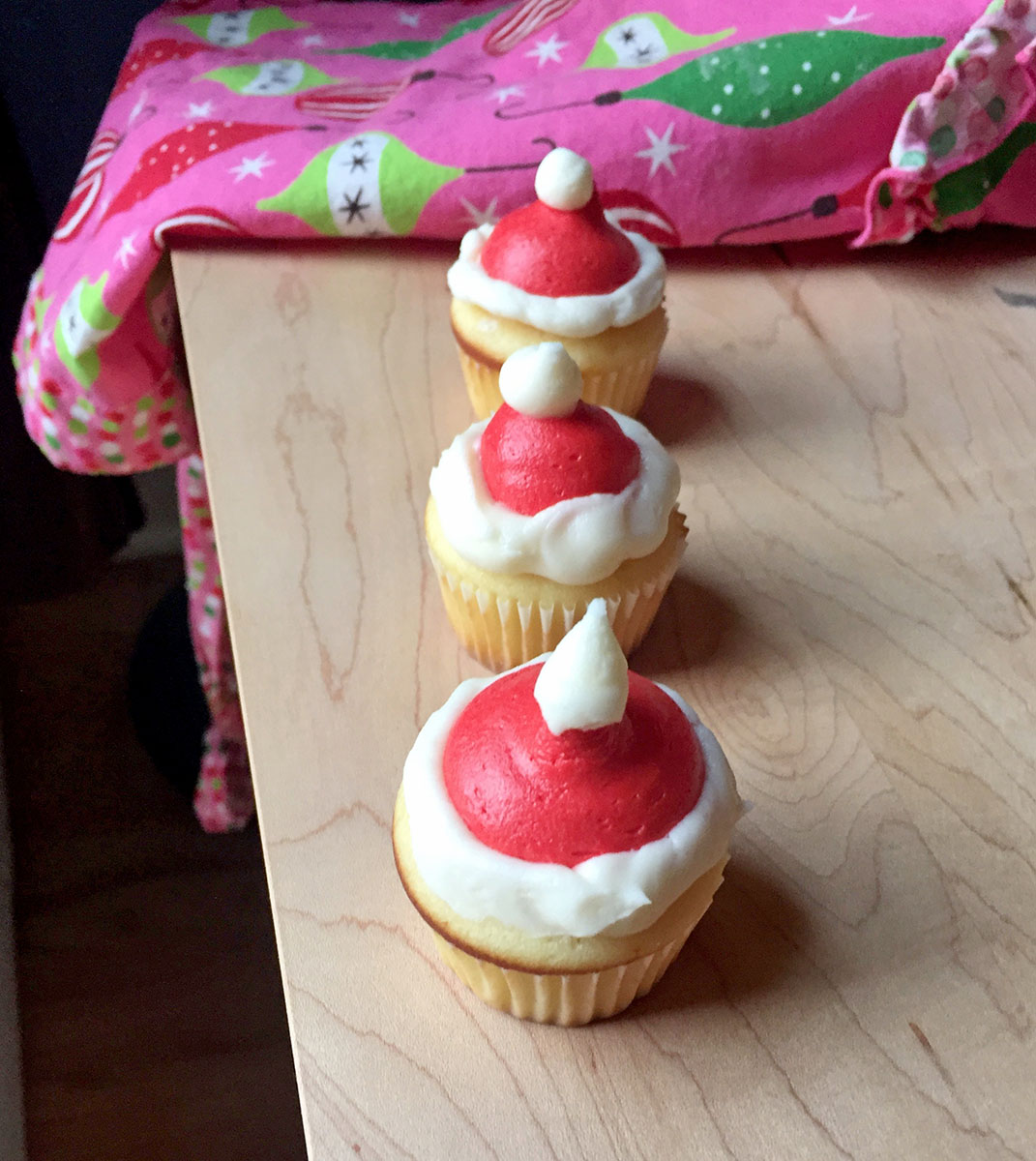 My office requested cupcakes for its annual holiday party, so I decided to make peppermint cupcakes–both chocolate and plain peppermint.
I baked minis with my regular chocolate cupcake recipe, substituting Nielsen-Massey Peppermint Extract for half of the vanilla and using a teaspoon of Nielsen-Massey Chocolate Extract instead of the brewed coffee.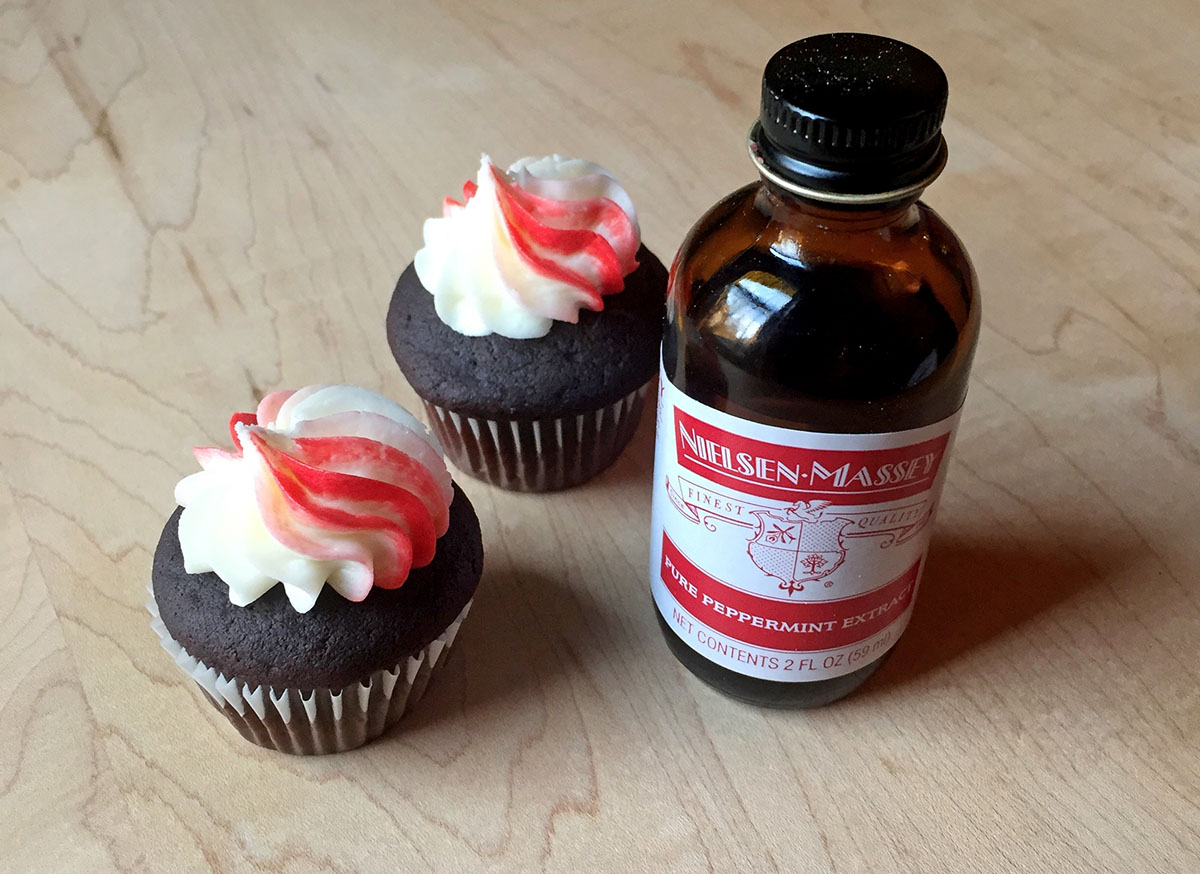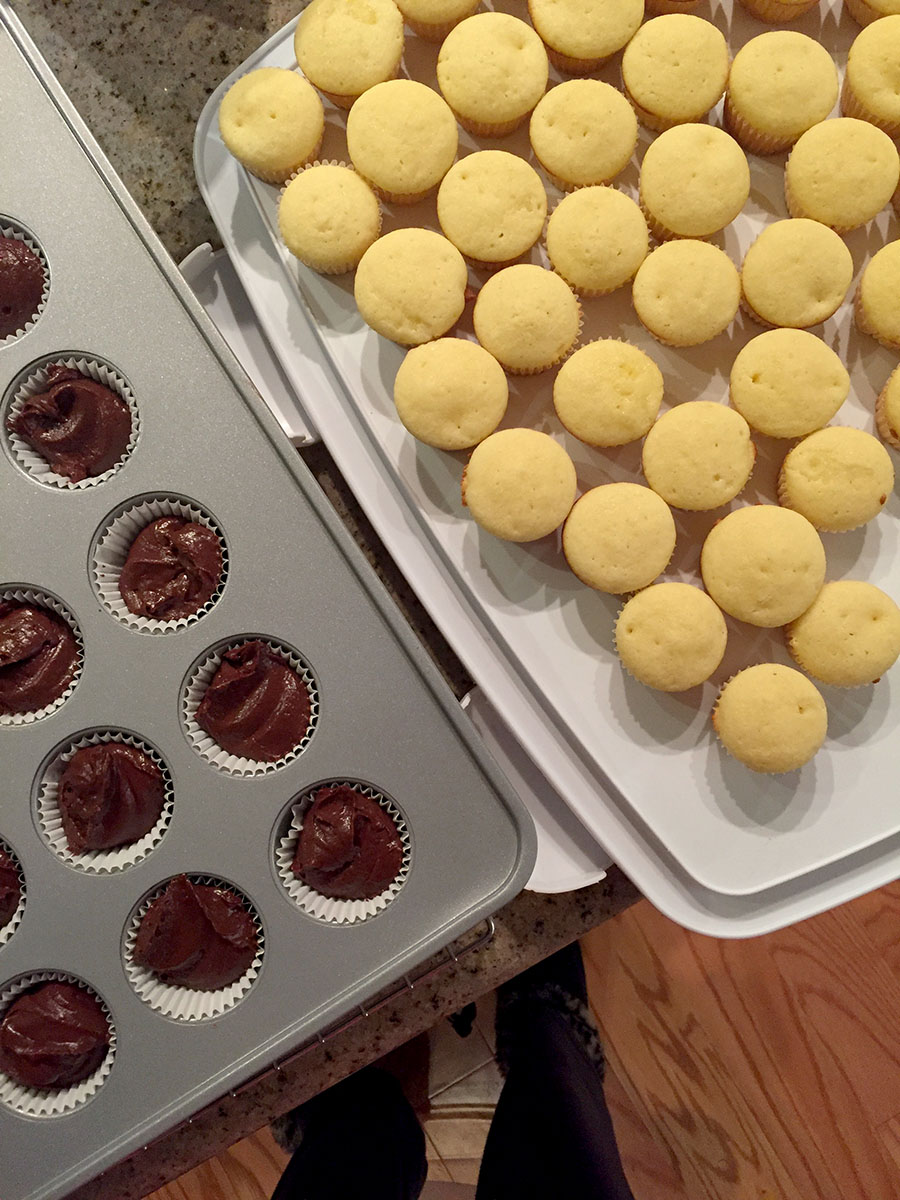 I also made plain peppermint cupcakes, see recipe below!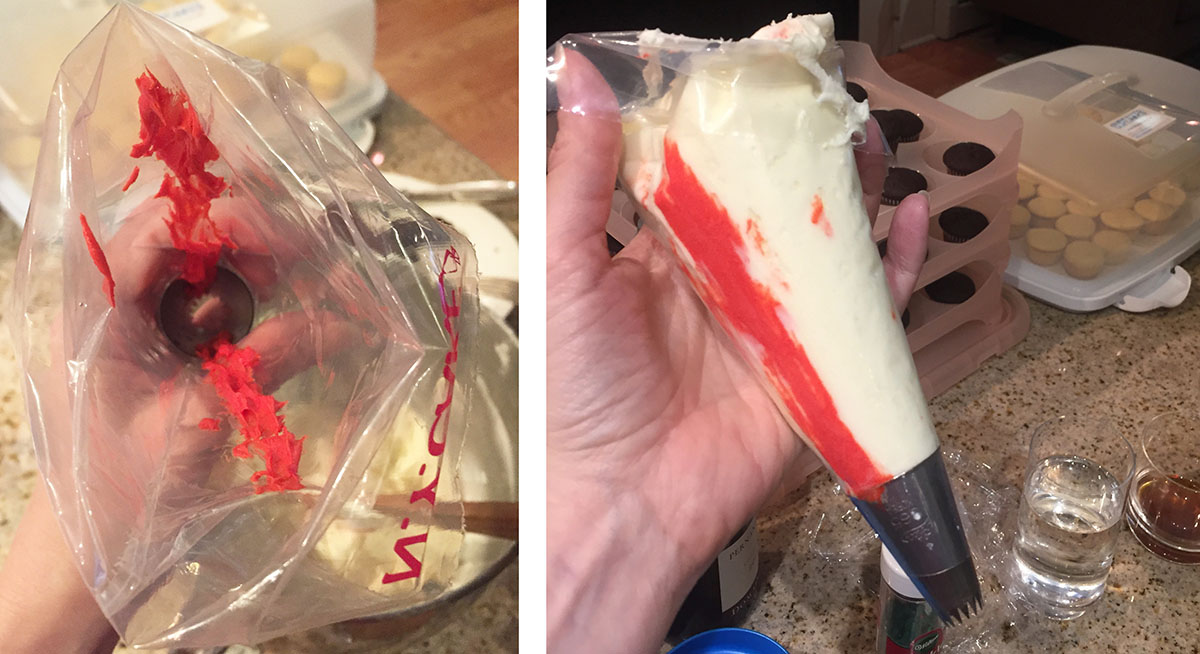 To make the red and white striped icing for the chocolate peppermint cupcakes, I painted two stripes of red icing down the piping bag (I used a chopstick). I then carefully filled with white icing. It had a nice striped effect when I piped.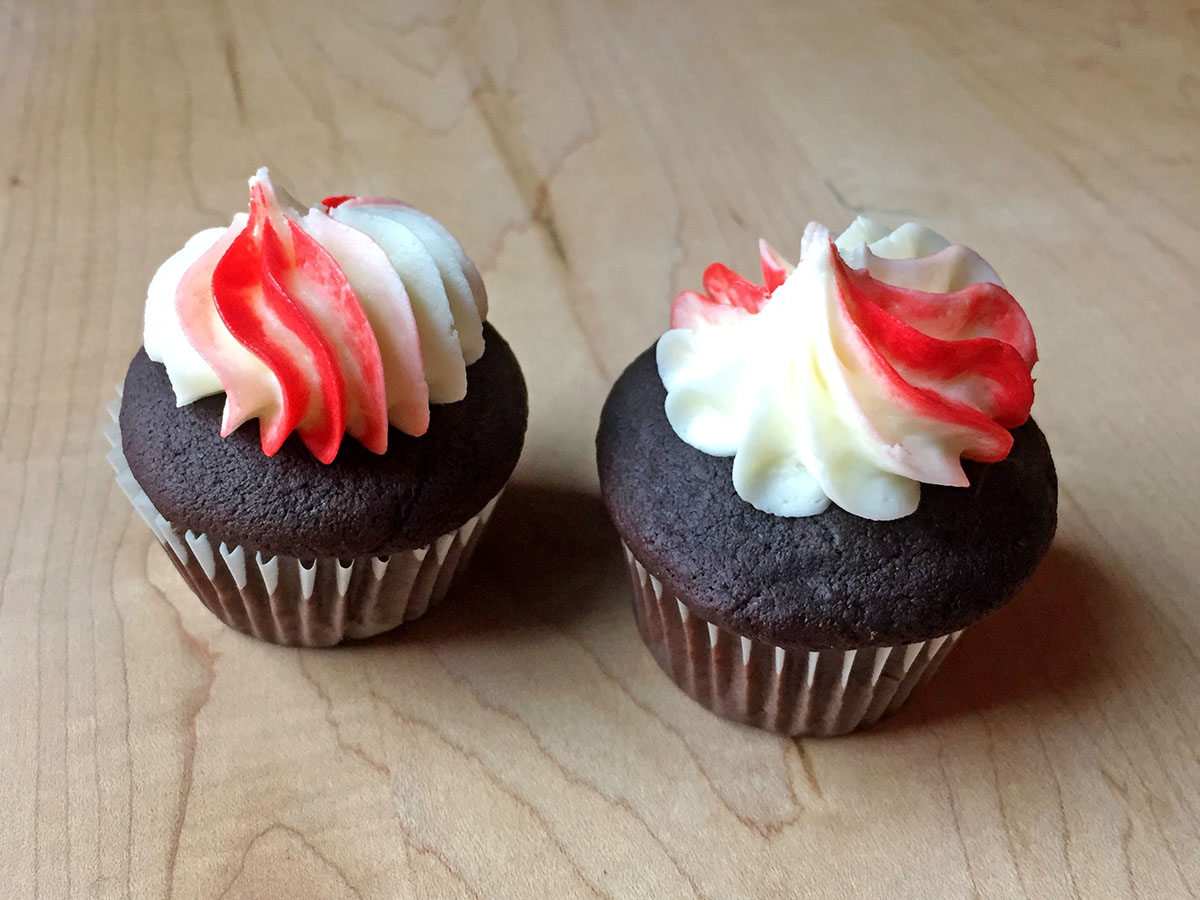 For the plain peppermint cupcakes, I made "Santa Hats" by piping a smooth swirl of red icing, then filling the base with white and a little ball on top.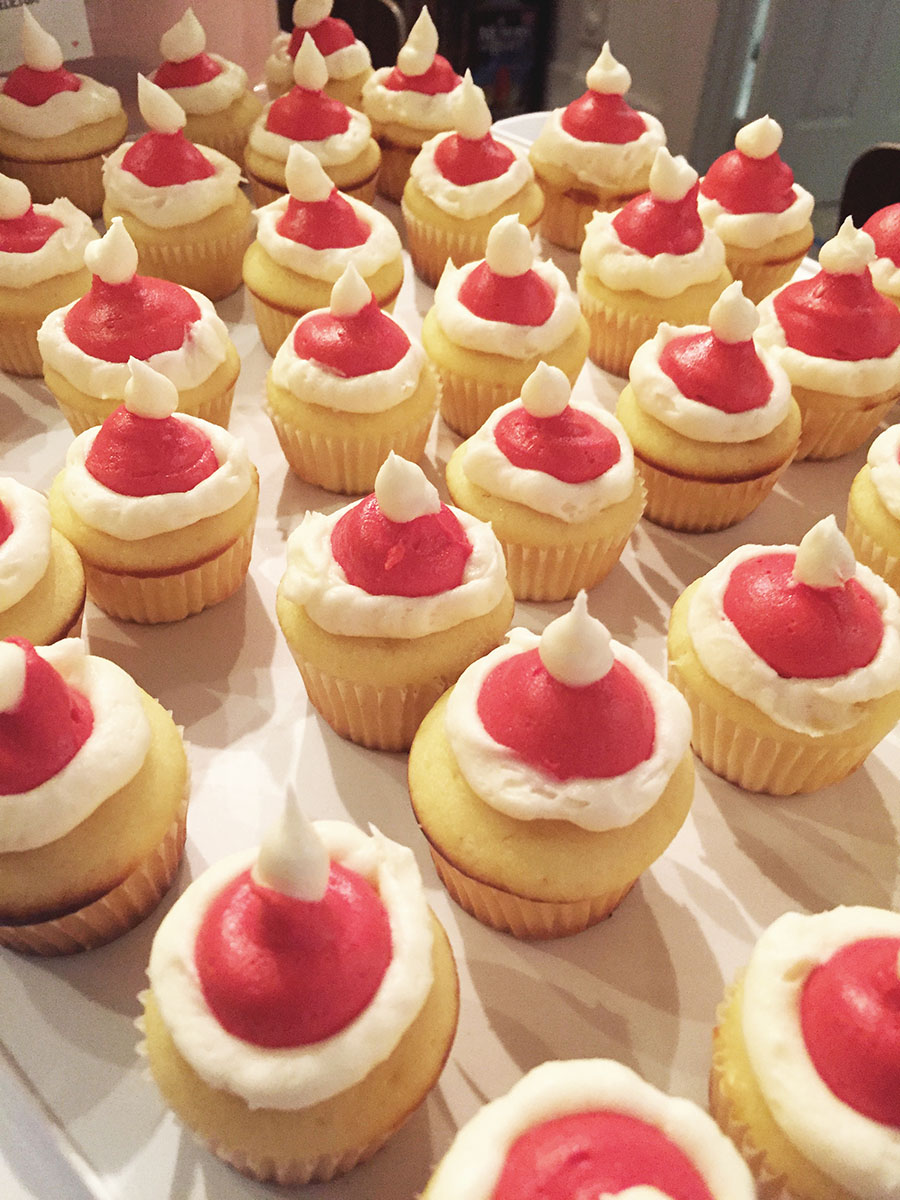 They were festive additions to the party, where they were a sweet hit!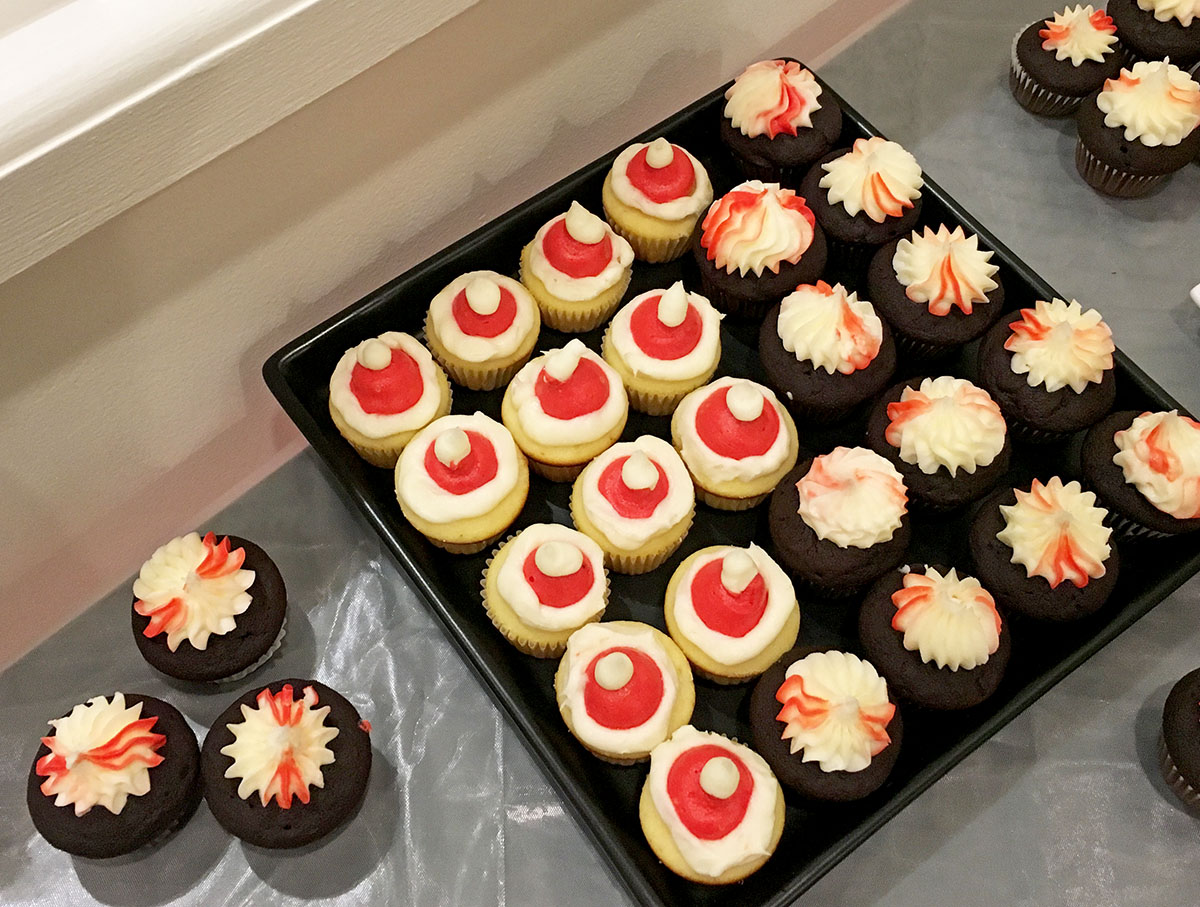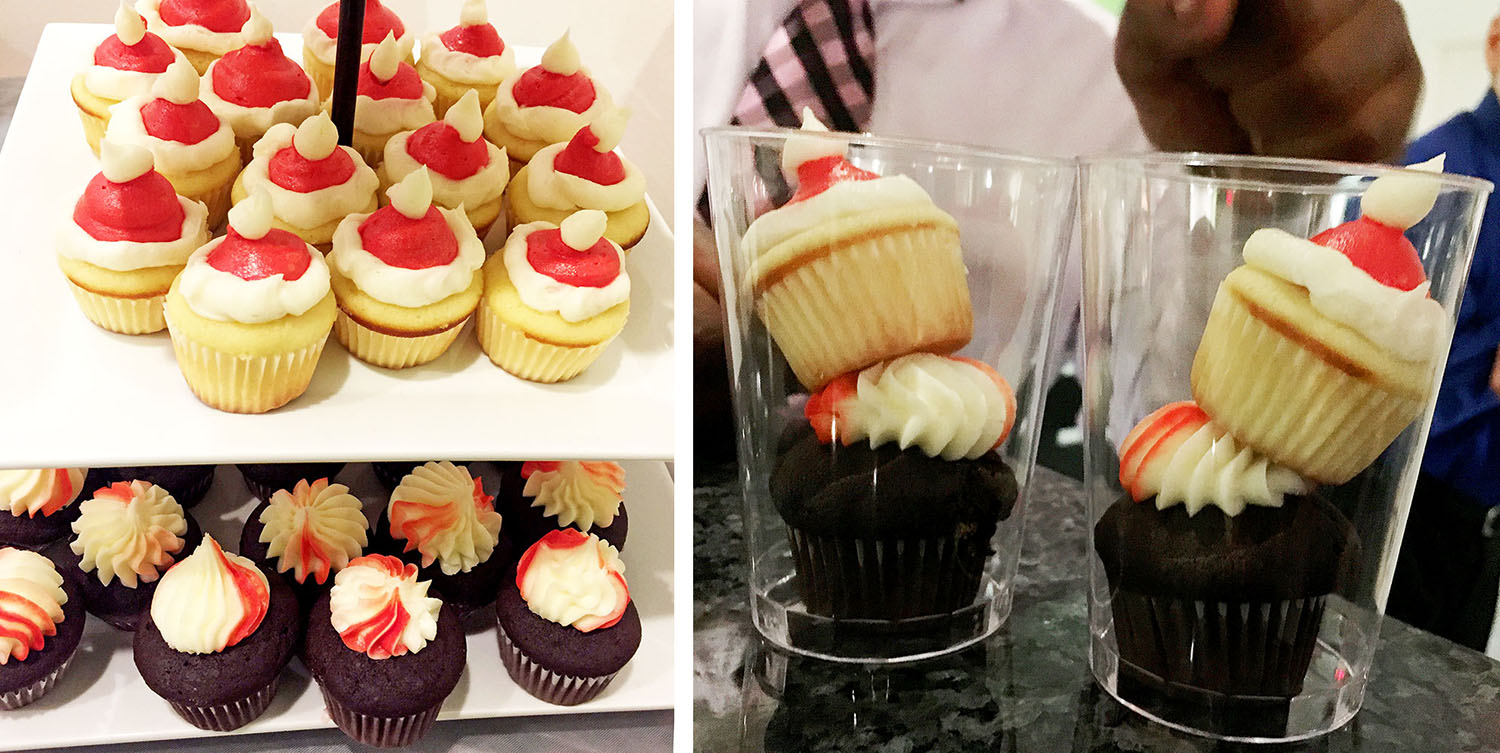 Thank you to Nielsen-Massey Fine Vanillas & Flavors for the chocolate and peppermint extracts! Nielsen-Massey uses premium ingredients sourced from around the world to craft their all-natural pure flavors. Learn more at www.nielsenmassey.com.
Recipe:
Mini Peppermint Cupcakes
Makes 36 mini cupcakes
1 stick butter
1 1/4 cup sugar
3 eggs
1 teaspoon Nielsen-Massey Pure Peppermint Extract
8 ounces sour cream
1 1/2 cup flour
1 1/2 teaspoons baking powder
1/2 teaspoon salt

Preheat oven to 350 degrees F, and line mini muffin tins with paper cupcake liners.
Cream the butter and sugar at medium speed, then reduce to low.
Add the eggs one at a time, then the peppermint extract.
Sift together the flour, baking powder, and salt.
Mix in the dry ingredients gradually, alternating with the sour cream, until just combined (don't overmix).
Scoop batter into lined muffin tins and bake 10-12 minutes, rotating halfway through. Baking time varies by oven, so check them often!
Cool in pan for 5 minutes. Remove to racks and cool completely before frosting (If I have time, I like to bake the cupcakes the night before, frost the next morning).