Peppermint Mocha Cupcakes for No Kid Hungry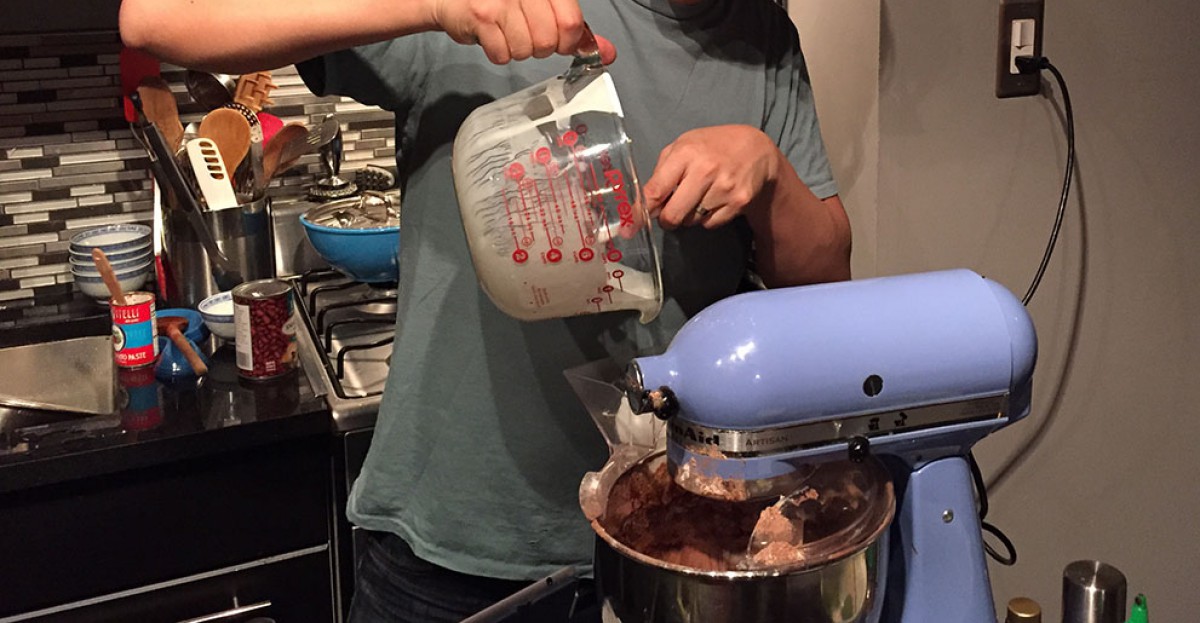 My husband's company had a charity bake sale for Share Our Strength's No Kid Hungry campaign, and he made cupcakes!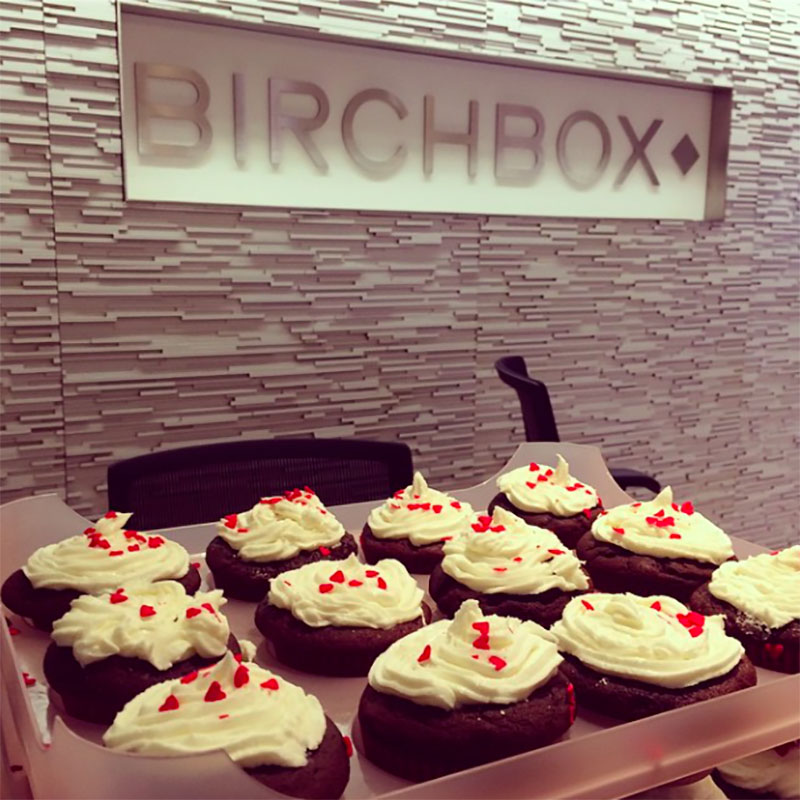 Share Our Strength® is a national organization working to make sure no kid in America grows up hungry. They work with community groups, activists and food programs to surround children facing hunger with nutritious food.
I was proud that my husband wanted to bake cupcakes himself for the event. It was difficult for me to stand by while he took charge of the baking, but I did my best. I did formulate a recipe for him from his idea to mimic the taste of a nice hot cup of minty mocha.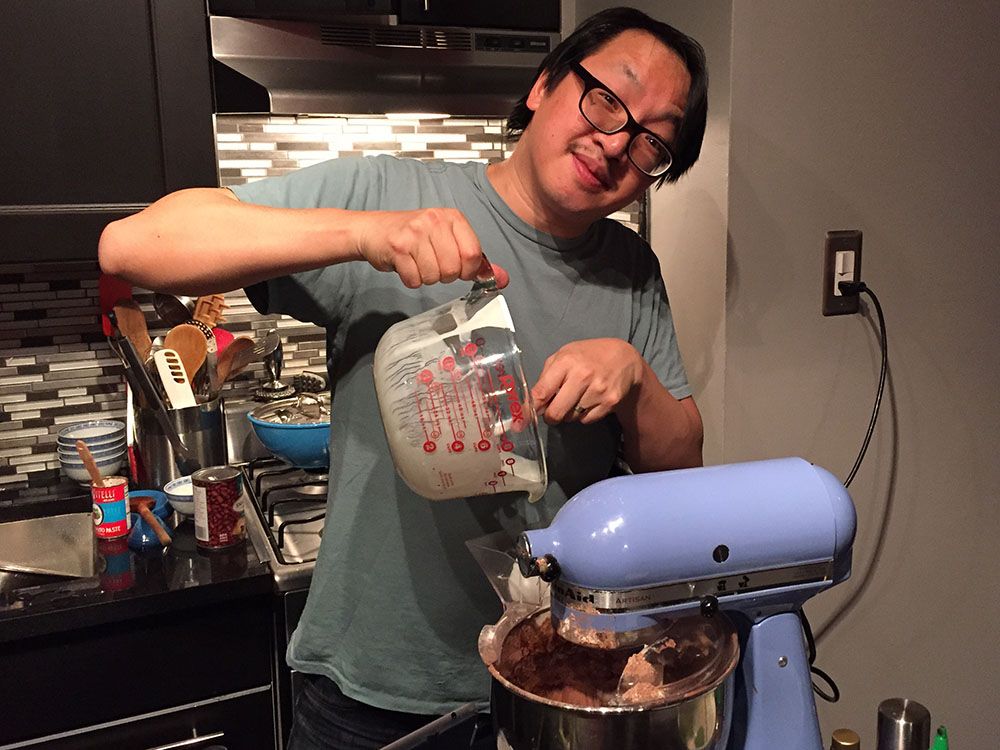 The recipe is based on a basic chocolate but replaces some of the cocoa with coffee grounds. It was his idea to start there, as the chocolate cupcake recipe already uses a small amount of brewed coffee to enhance the flavor. He used fresh Birch Coffee beans, ground as fine as our electric grinder would grind them.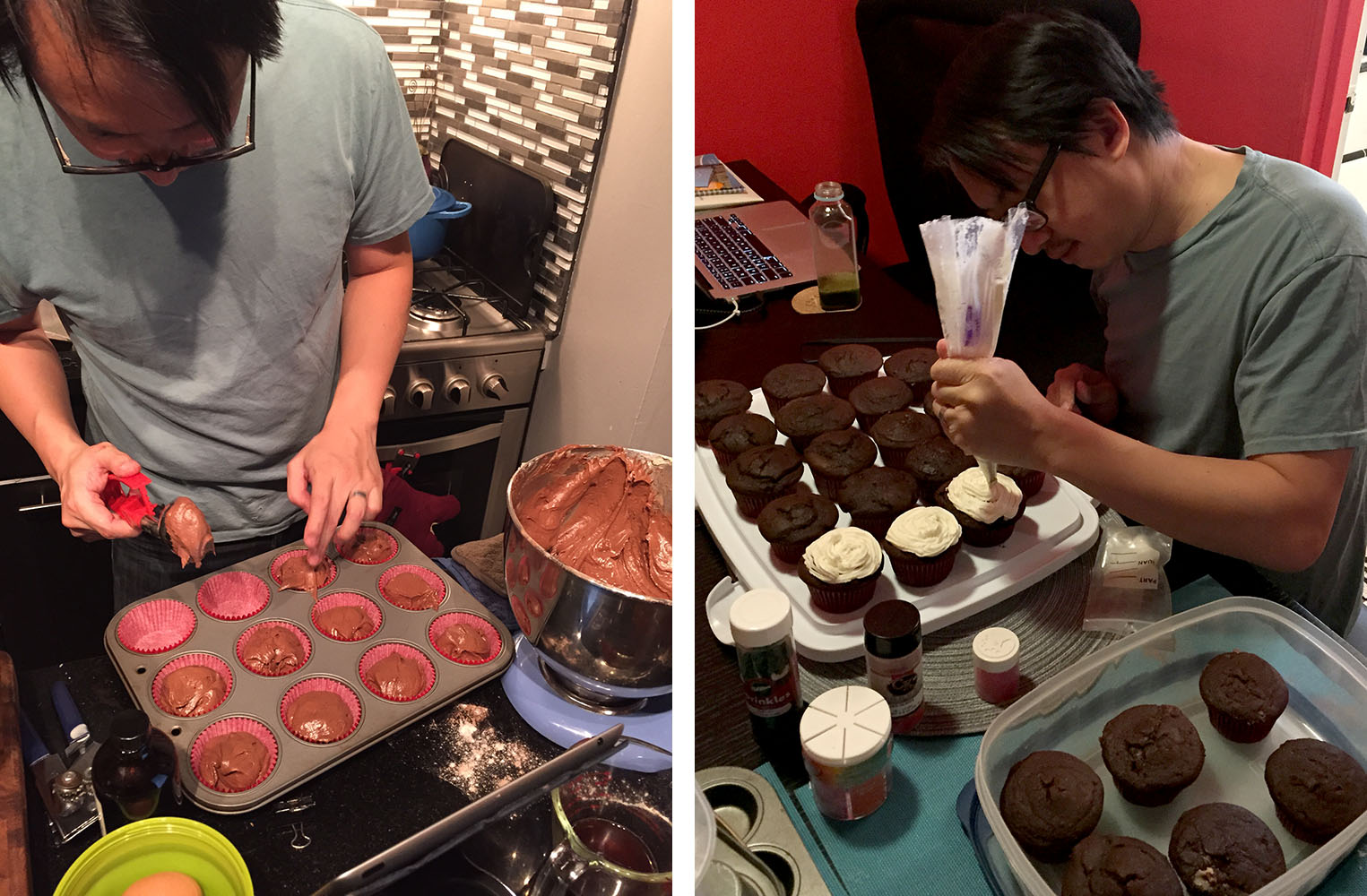 The whole batch left the house, but he bought a cupcake at the sale so that I could taste the results of his efforts. (I shared.) It did taste of chocolate and coffee with a sweet minty finish, much like a peppermint mocha. Great job! We make a good team, huh?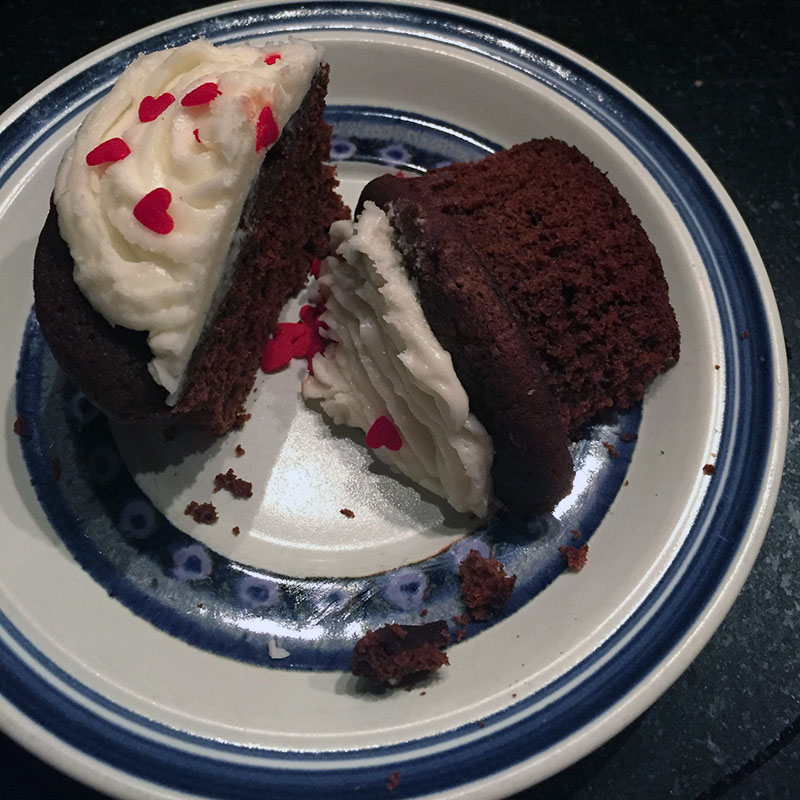 Make the Vanilla Buttercream with a teaspoon of peppermint extract for these.
Recipe:
Mocha Cupcakes
Makes 2 dozen cupcakes
2 1/4 sticks unsalted butter (room temp)
1 cup granulated sugar
1 cup brown sugar
3 large eggs (room temp)
3 teaspoons vanilla extract
1 1/2 cup buttermilk (room temp)
3/4 cup sour cream (room temp)
3 tablespoons brewed coffee
3 cups all-purpose flour
1 cup cocoa powder
3 tablespoons coffee grounds (finely ground)
2 1/4 teaspoons baking soda
3/4 teaspoon salt

Preheat your oven to 350 degrees F. With an electric mixer, cream the butter and sugar for five minutes. Then, add the eggs, one at a time, and add the vanilla extract.
In a bowl, sift together the flour, the cocoa, the baking soda and the salt, and the coffee grounds. In another bowl, mix the milk, the sour cream and the brewed coffee.
Add the two mixtures to the bowl with the butter, the sugar and the eggs. It is best to alternate adding the dry and wet ingredients. Mix well.
Put the batter into muffin tins lined with cupcake papers. Bake them for 20 minutes. (Rotate after 10 minutes, check at 18 minutes.) Let cool in pans for 5 minutes, then remove to cool completely on racks.