Orange Cupcakes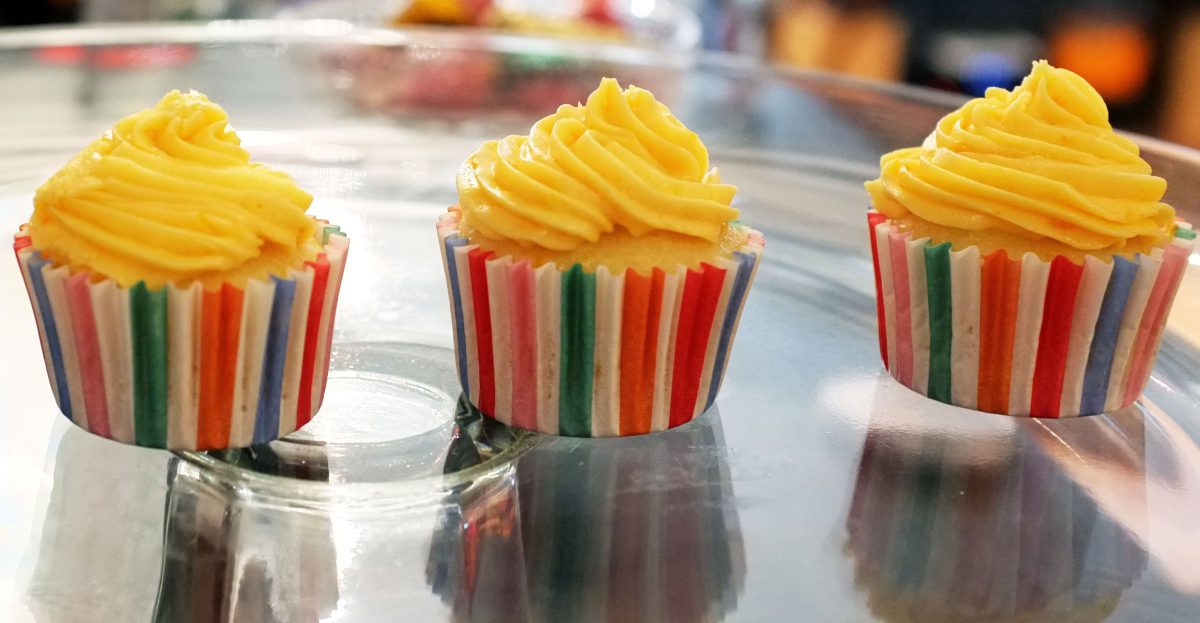 Craving oranges like sunshine at the tail end of winter, I decided to go citrus for a karaoke birthday party. I can't guarantee that these cupcakes will make you want to sing, but they might brighten your night!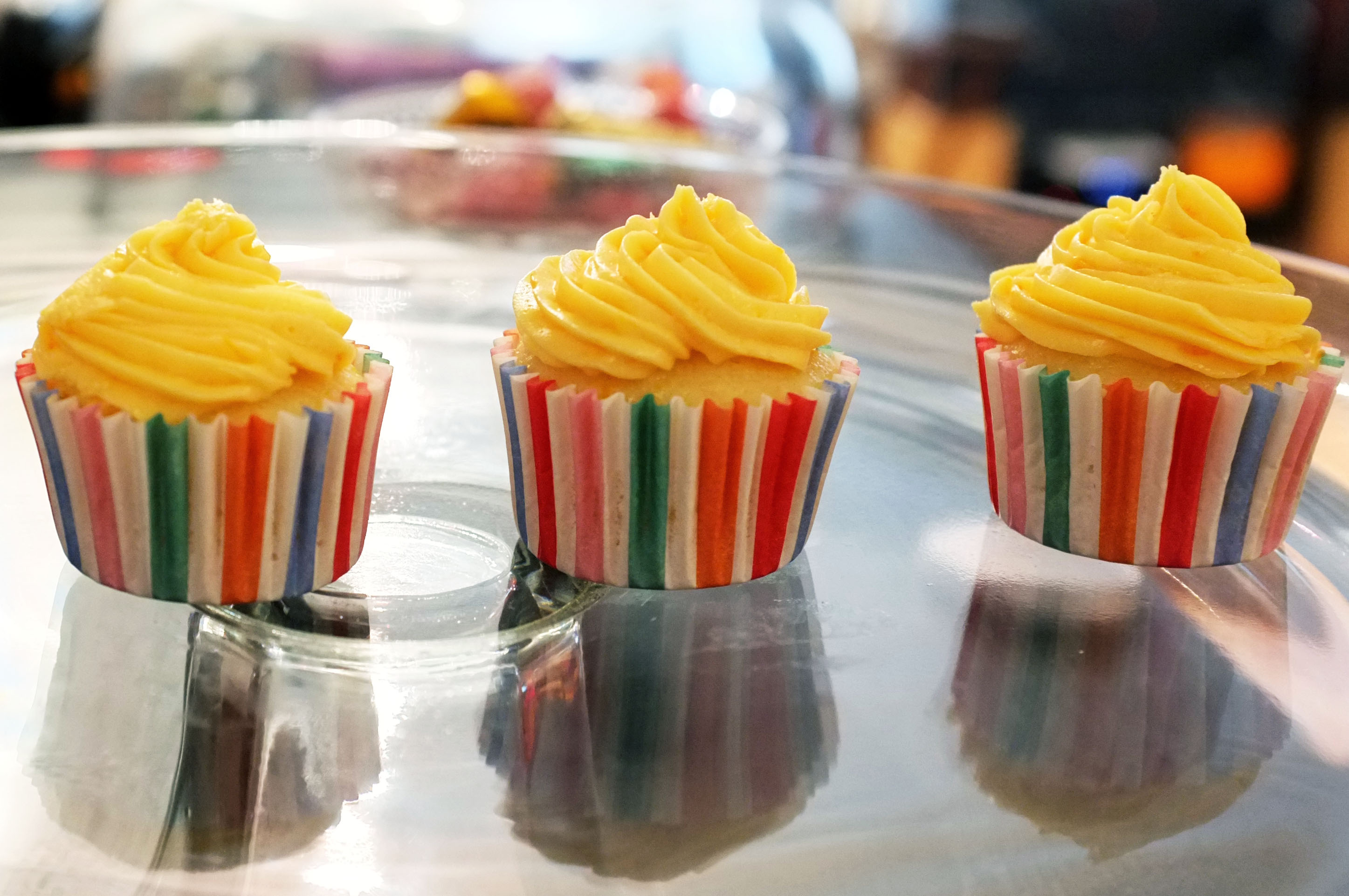 Since my grapefruit cupcakes didn't quite hit the flavor strength I would have liked, I tried something different this time. Instead of using straight OJ, I cooked the juice, reducing it by about half before using it in the batter and frosting. 1/2 cup reduced to about 4 tablespoons will give you enough for this recipe.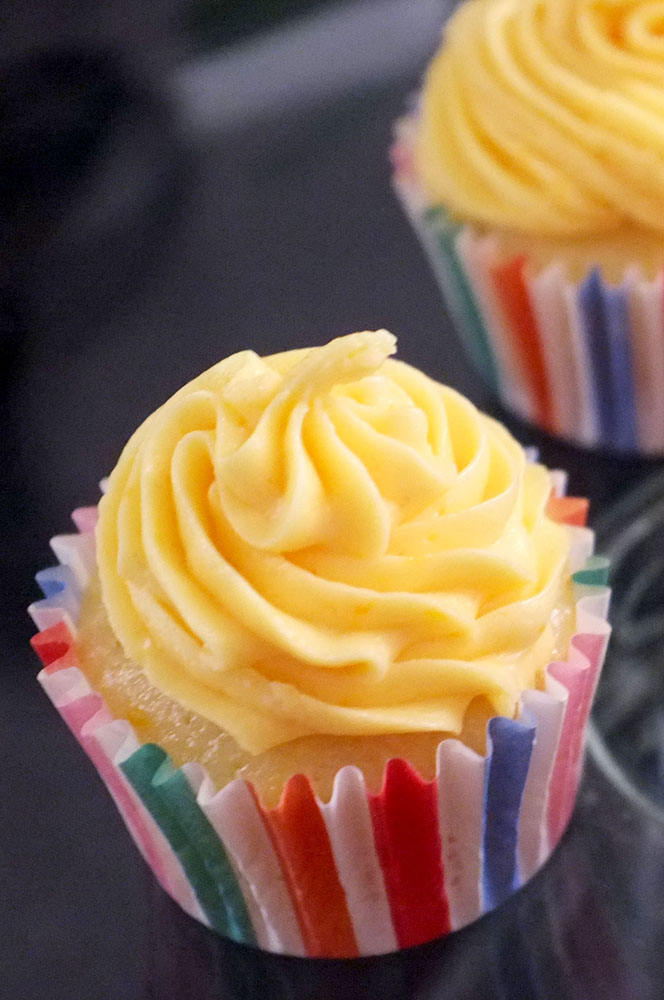 When I first tasted the frosting after mixing it, I did not think it tasted great. But after just a little while, the flavors melded…and it was really good. The orange cake was especially moist, too. These were some of my favorites of recent cupcake experiments!
With the vanilla, these have a bit of that Creamsicle/Dreamsicle creamy citrus taste.
Recipe:
Orange Mini Cupcakes
Makes about 36 mini cupcakes
1 1/4 sticks unsalted butter
4 oz. cream cheese
1 1/2 cups sugar
3 large eggs
1/2 teaspoon vanilla extract
1 tablespoon reduced* orange juice
1 1/2 cups flour
1 tablespoon orange zest
1/4 teaspoon baking powder
1/2 teaspoon salt

Preheat oven to 350 degrees F. Line mini muffin tins with paper cupcake liners.
Cream the butter, cream cheese and sugar at medium speed, then reduce to low. Add the eggs one at a time, then add the orange juice and vanilla extract.
Sift together the flour, baking powder, and salt. Add the orange zest to the flour mixture. Incorporate the dry ingredients gradually into the wet ingredients, mixing until just combined.
Scoop batter into lined muffin tins (I use a size 50 ice cream scoop for minis). Bake 5-6 minutes, rotate, then bake another 5-6 minutes. Baking time may vary, so keep an eye on them!
Cool in pan for 5 minutes, then remove to racks to cool completely before frosting.
*Start with 1/2 cup fresh orange juice and simmer until reduced by half. This will give you enough to make these cupcakes and their frosting. (You could also probably use thawed concentrate.)