Recipe:
Orange Frosting
dessert
by
Amélie Walker-Yung
Makes frosting for about 2 dozen cupcakes
1 1/4 sticks butter, softened
1 pound powdered sugar
1 teaspoon vanilla extract
3 tablespoons reduced* orange juice
1 teaspoon orange zest
Beat the butter until smooth and add the vanilla extract.
Slowly add the powdered sugar, then the orange juice and zest.
Add a little milk if frosting is too thick or not smooth. Add more powdered sugar if the frosting is too thick.
*Start with 1/2 cup fresh orange juice and simmer until reduced by half. This will give you enough to make this frosting and my orange cupcakes. (You could also probably use thawed concentrate.)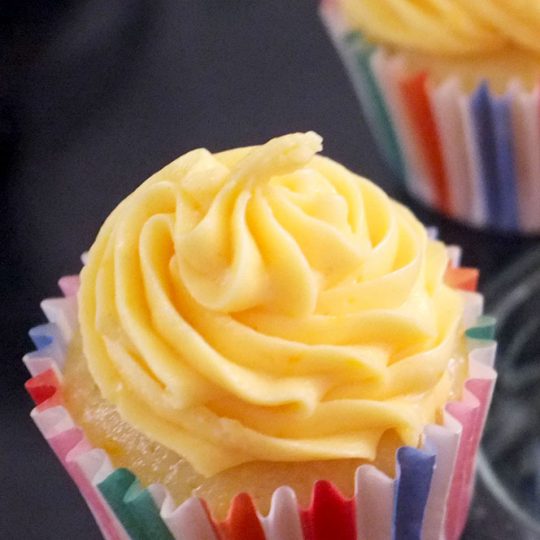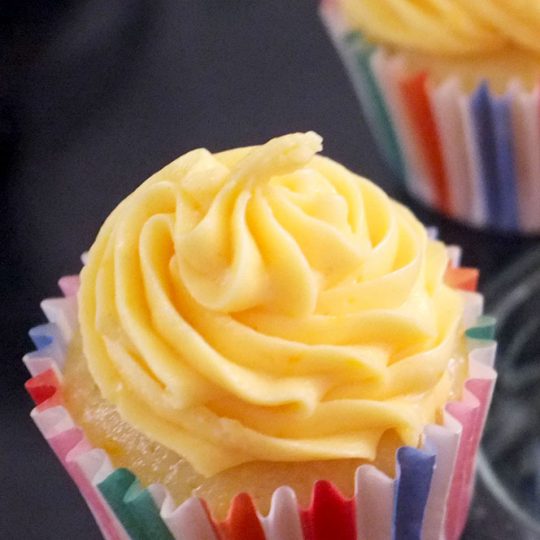 Read about this recipe in action: