Tasting Tour NYC: Burgers & Cupcakes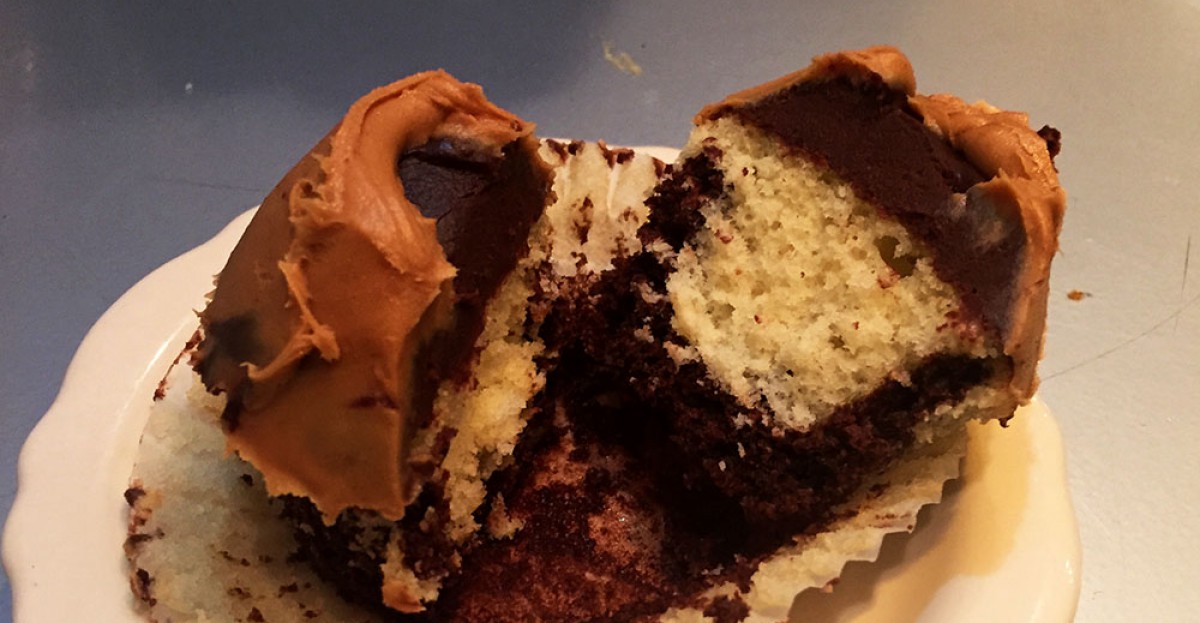 Hell's Kitchen, Manhattan
Burgers & Cupcakes
458 9th Avenue
www.burgerscupcakesnyc.com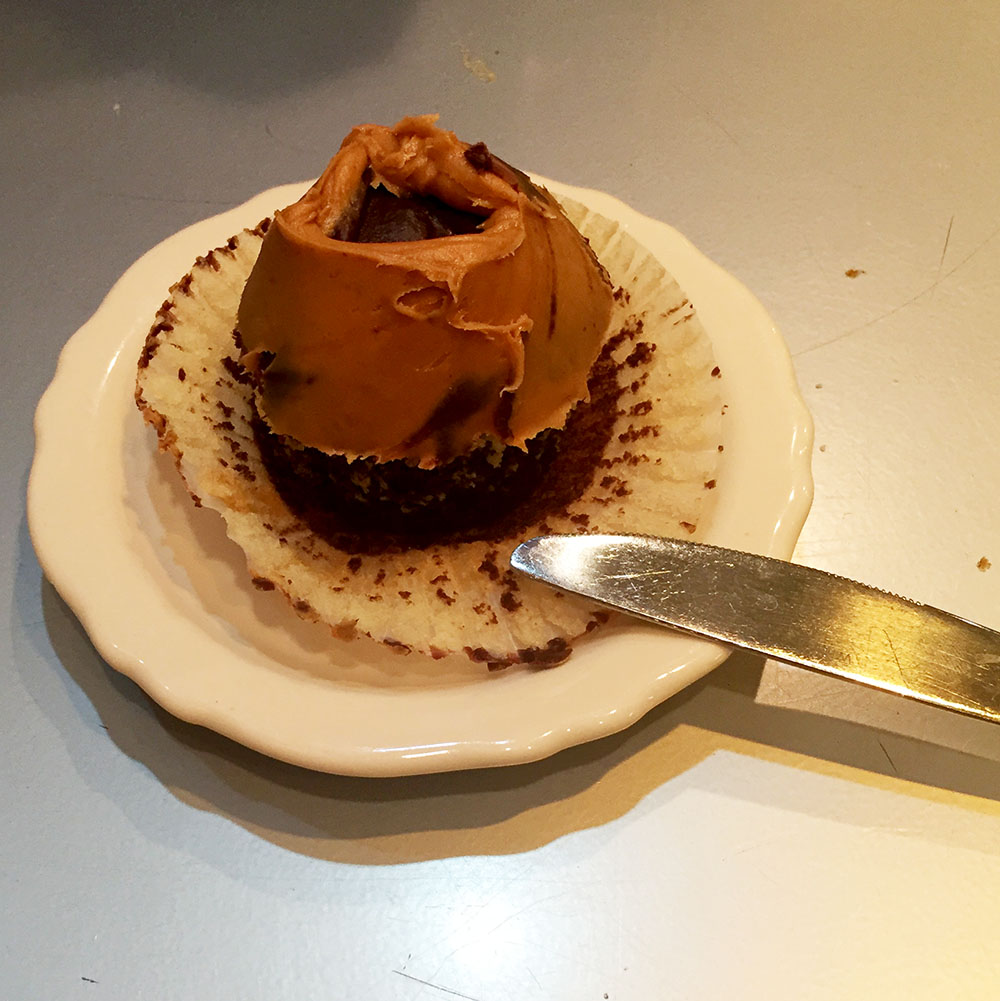 This place is conveniently located to grab a bite before an event at Hammerstein Ballroom, as we were. It's also not too far from Madison Square Garden.
I had a salad to justify getting dessert. The salad is barely worth mentioning, a standard Caeser. The cupcake, however, was excellent. (My husband said that the burger was pretty good. I noted that it was square. Hey, I'm not a burger blogger.)
The Marble Cupcake with Chocolate Ganache and Peanut Butter looked the most interesting, and I am not among those who can resist chocolate and peanut butter.
"You think you love them for the frosting, but it's the cake that makes them good!" they say. Sure, the cake was good, but the frostings—the ganache on top with peanut butter spread around—were the most memorable part.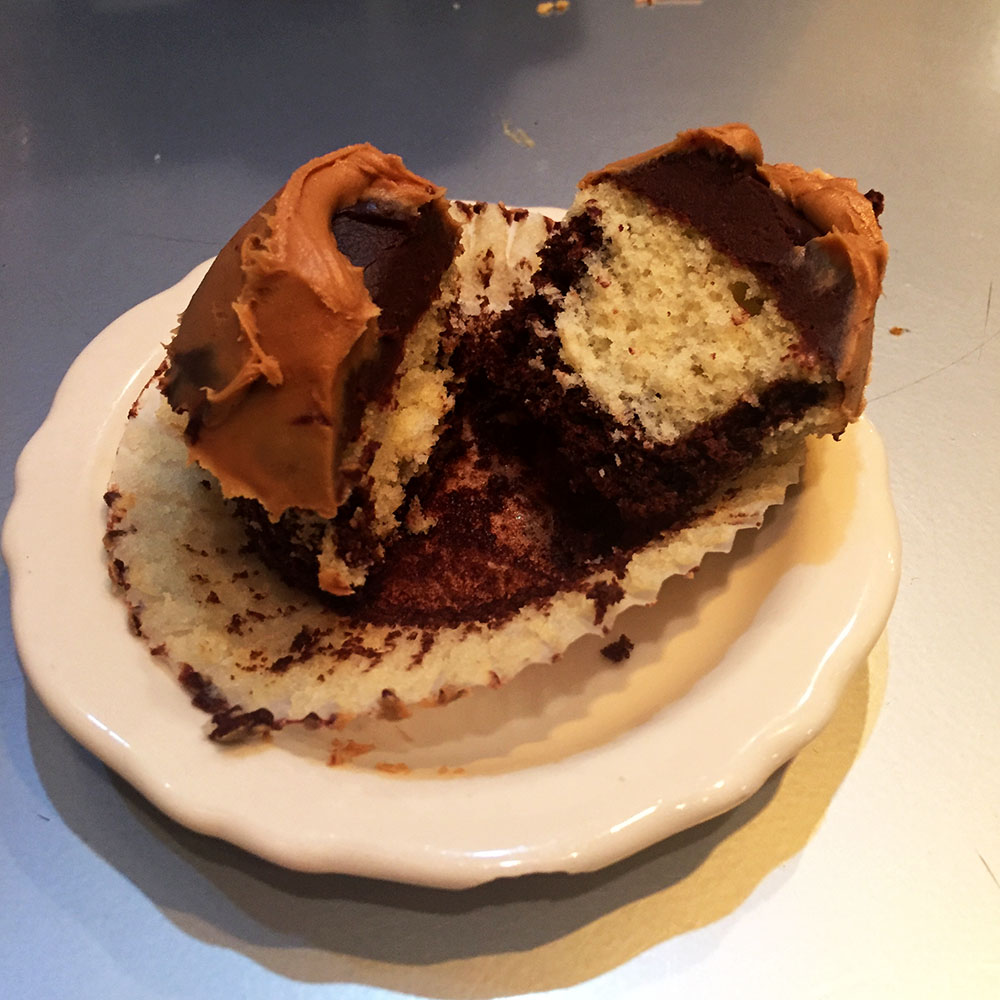 This casual spot from Mitchel London has been around almost a decade now. I'm surprised I hadn't happened across it before, though I will say I'd expect more ambience. The name would have made me curious, but it might not have caught my attention in passing if it had not been a predetermined meeting spot.
The diner vibe not withstanding, Burgers & Cupcakes is a good choice to indulge your sweet tooth before events or during shopping in the area. They are open until 10pm.