Chocolate-Covered Strawberry Cupcakes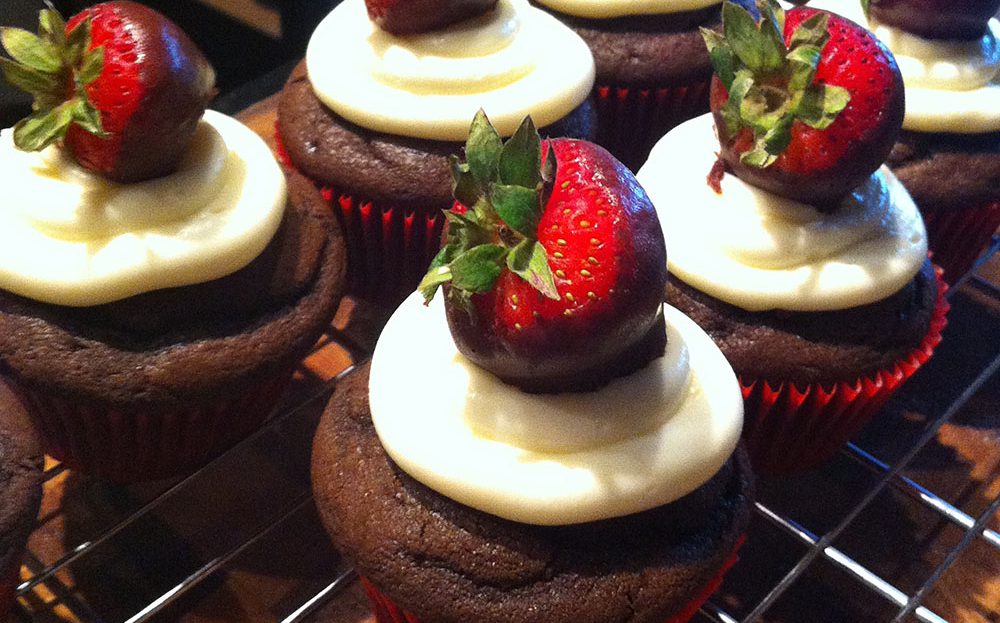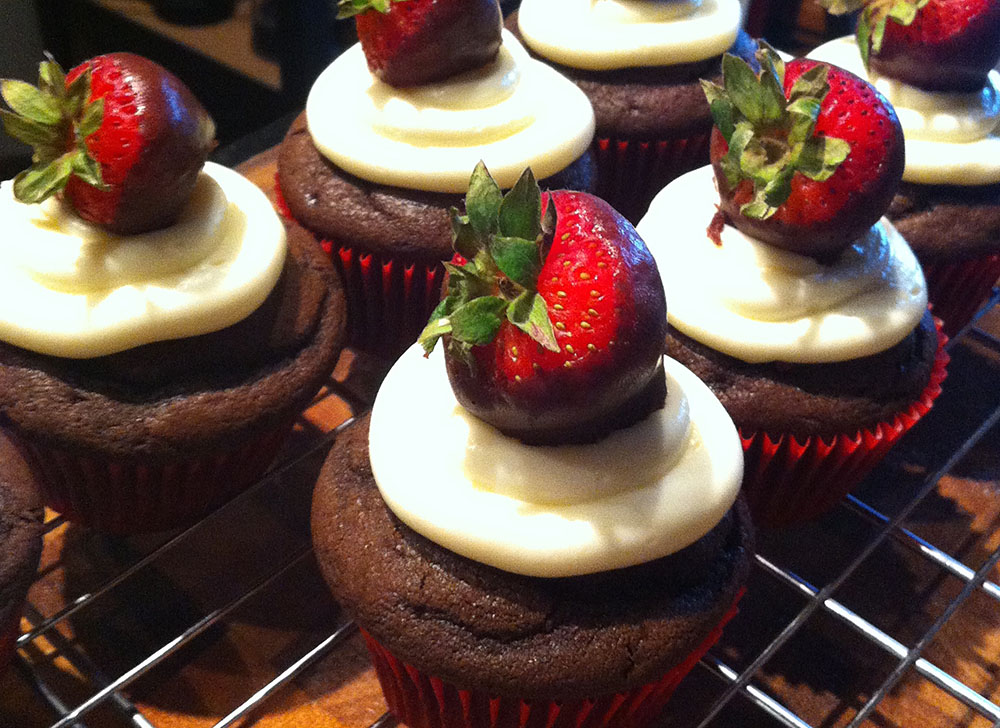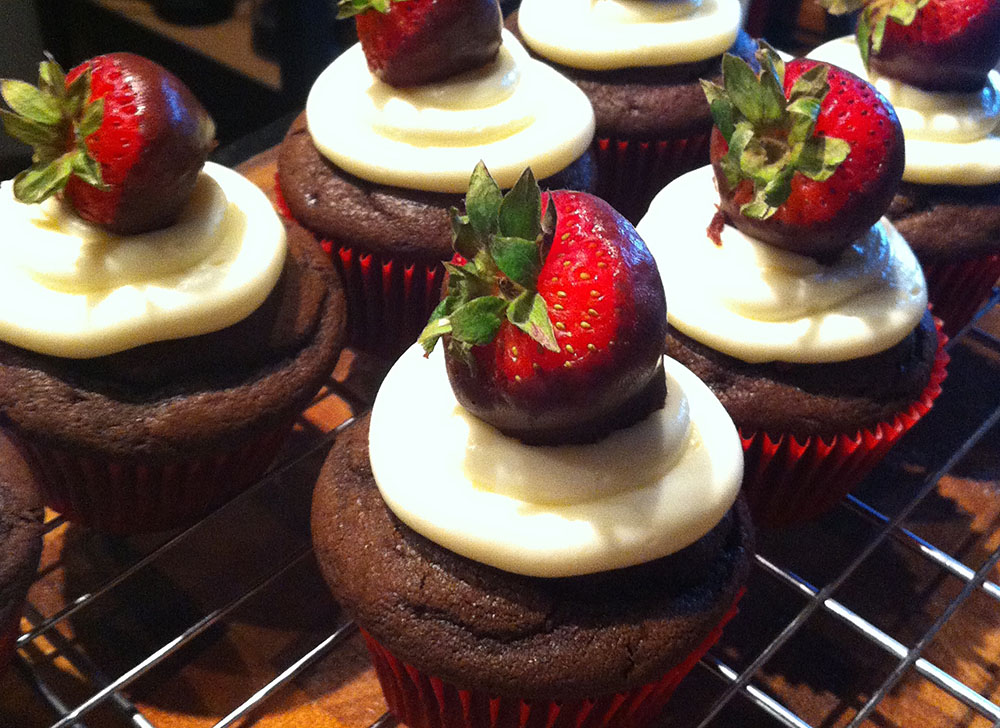 These chocolate cupcakes with vanilla buttercream were filled with fresh strawberries steeped in framboise liqueur.
First, I prepared for my finishing touch by dipping whole strawberries into melted chocolate and refrigerating on a tray covered with parchment paper.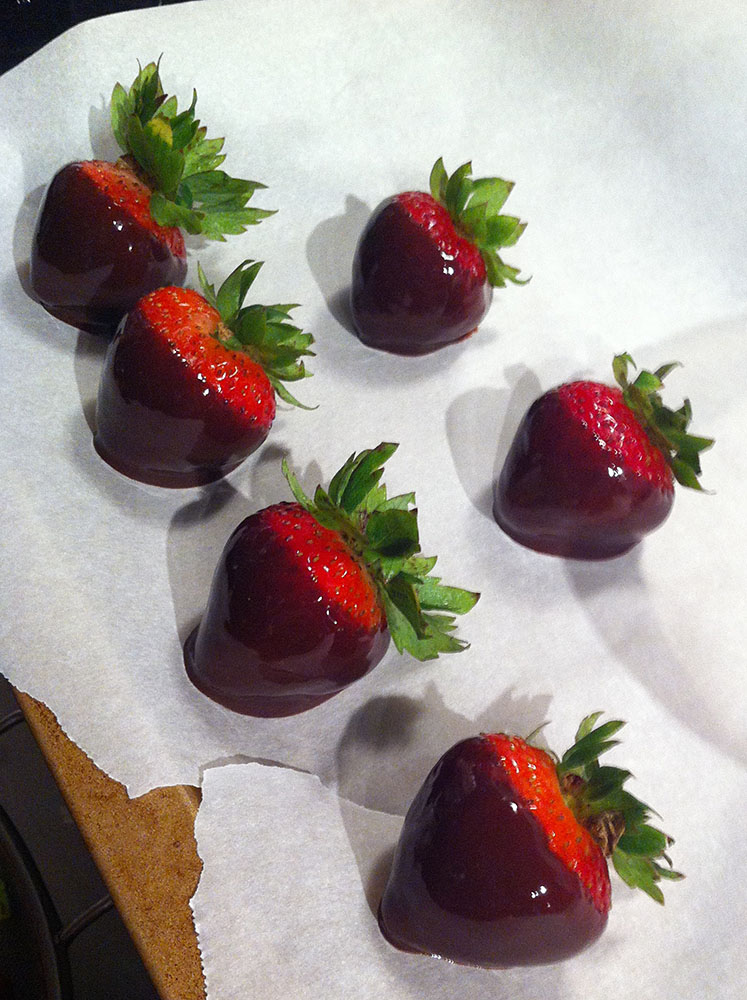 While waiting for my cupcakes to cool, I heated sliced strawberries and the liqueur on the stovetop just long enough to slightly soften the berries. If you want to skip the liqueur, you can use strawberries that have been mixed with sugar to get nice and juicy.
Once the cakes were at room temperature, I used a paring knife to cut a cone out of each cupcake, added a few slices of strawberry, then reassembled. Spoon in a little extra juice or straight liqueur before, if you like, for the cake to soak up (yummy). When re-adding the cone, trim the bottom first or just press it back on! You'll be covering up the evidence with frosting.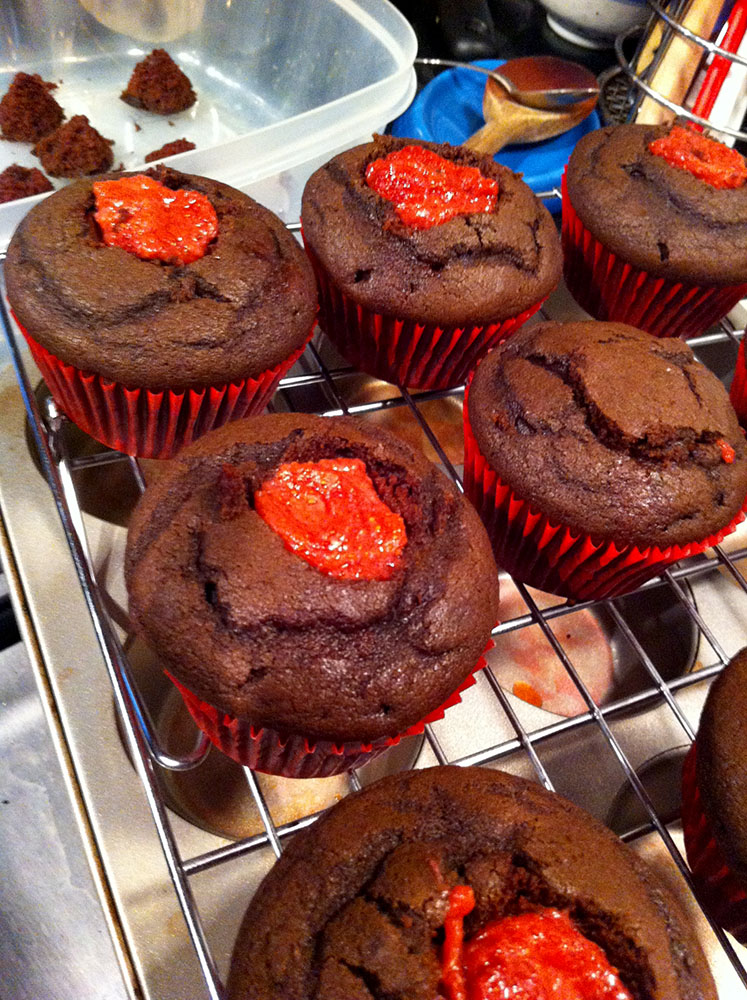 Once frosted, I pulled out my chocolate-covered strawberries to finish up these birthday-worthy cupcakes.