Travel Treats: Lawrence, Kansas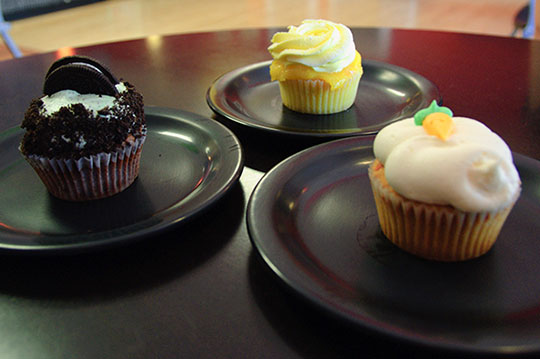 A month before our recent wedding, my then-fiancé and I journeyed to Kansas so that he could meet my Maid of Honor (a.k.a. cousin Jenny), who lives in Lawrence. We had great meals at 715 and Free State, but I also had to insist that our group visit a bakery to try the local cupcakes.
Billy Vanilly
914 Massachusetts Avenue
www.billyvanillycupcakes.com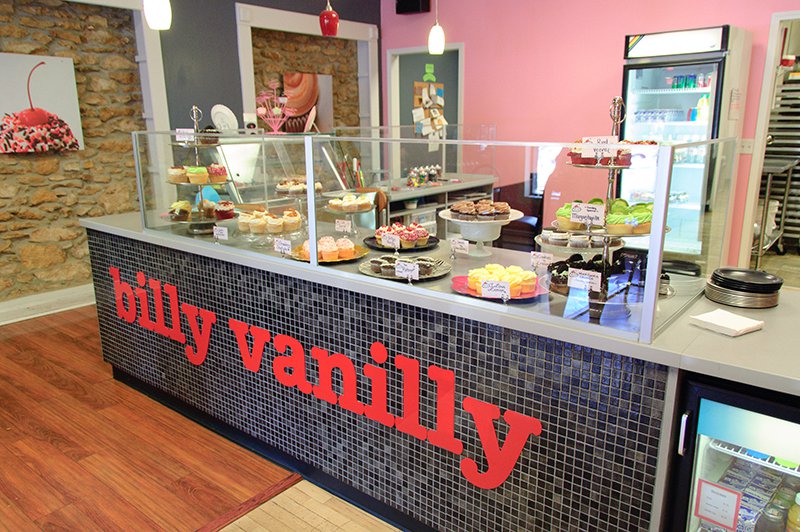 We chose Billy Vanilly, a bright and colorful bakery with pretty, fun-named cupcakes. They have 25 cupcake flavors on their menu each week, so there should be something to satisfy all cupcake lovers!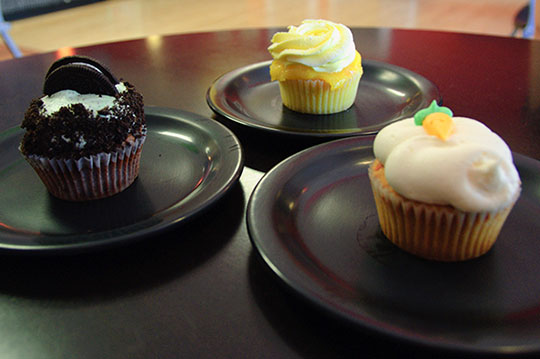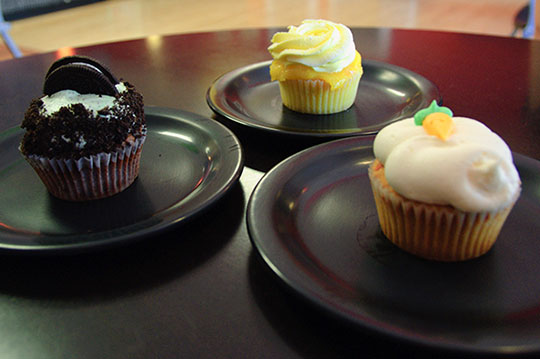 We bought the Mint Cookie Crunch, I Love Lemon, and 24 Carrot to sample.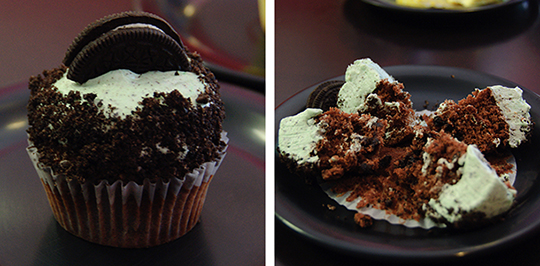 The Mint Cookie Crunch made me think of ice cream. The mint icing was full of crushed Oreos, very tasty. The cake was also chock-full of crunchy cookie.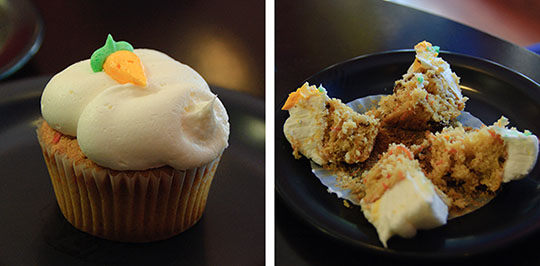 I thought the 24 Carrot was not that carroty, but the carrot cake fan among us liked it. She thought some nuts would make it perfect. (I'm anti-nut as far as carrot cake goes, but I do admit it's not my favorite type of cake. Shocked? I know, sorry. Don't worry, I will continue to make carrot cupcakes, one of my most requested flavors.)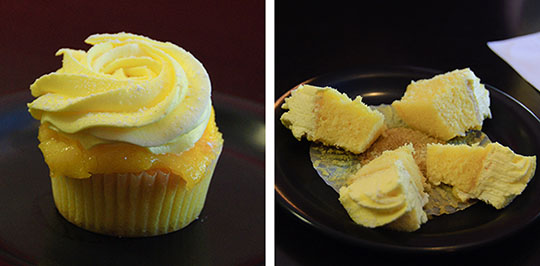 The I Love Lemon was my favorite. Lemony! It has lemon cake, lemon curd and lemon icing and packs a powerful punch.
Overall, these cupcakes were, to quote my Maid of Honor, "Jewels of Worthiness."
Click here for more photos from our cupcake tasting!
Billy Vanilly also has a location in Topeka. It is their original bakery and was the first cupcake store in Kansas.