Toffee Cupcakes with Chocolate Frosting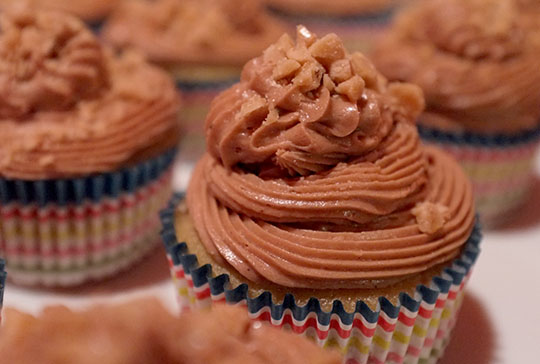 Birthday girls get their wishes, and one of my friend's was to have toffee cupcakes at her party.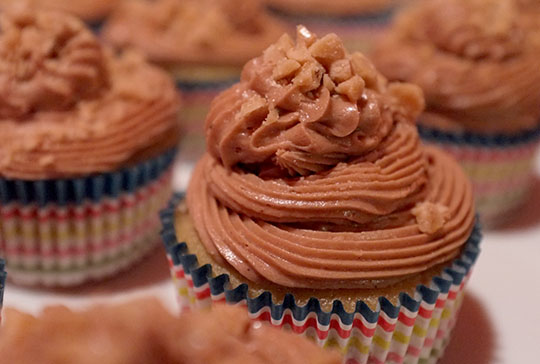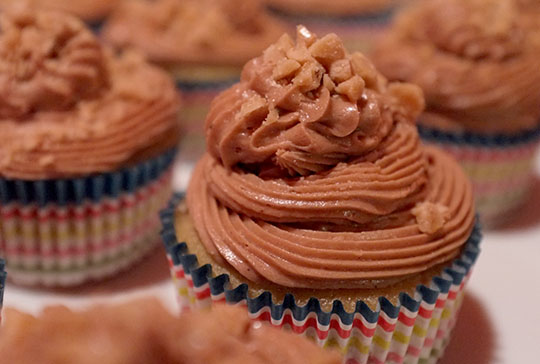 These were easy. I make what amounts to toffee chip cupcakes, adding about a cup of Heath Toffee Bits to a basic vanilla cupcake recipe. For the frosting, I melted a square of unsweetened chocolate and added it to my basic buttercream recipe until it tasted right! A generous sprinkle of toffee pieces and crumbs finished them nicely.
Next time, maybe I'll try my hand at making homemade toffee!
Her new age is the answer to Life, the Universe, and Everything, but I fell short of the Hitchhiker's Guide to the Galaxy theme. I did add a robot and a couple of spaceships I had on hand.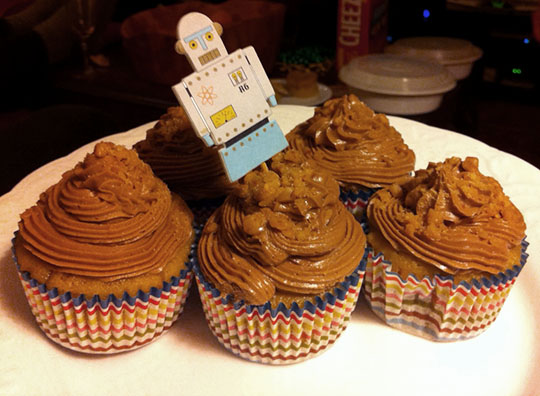 What did they taste like? Well, I'll have to tell you next week. I'm off the sugar for a few days (don't be shocked), but I froze two samples for later research.
From the honoree:
The toffee had a chewy crunch and a very slightly salty tang. It was perfect with the sweet, moist cake