Habanero Chocolate Cupcakes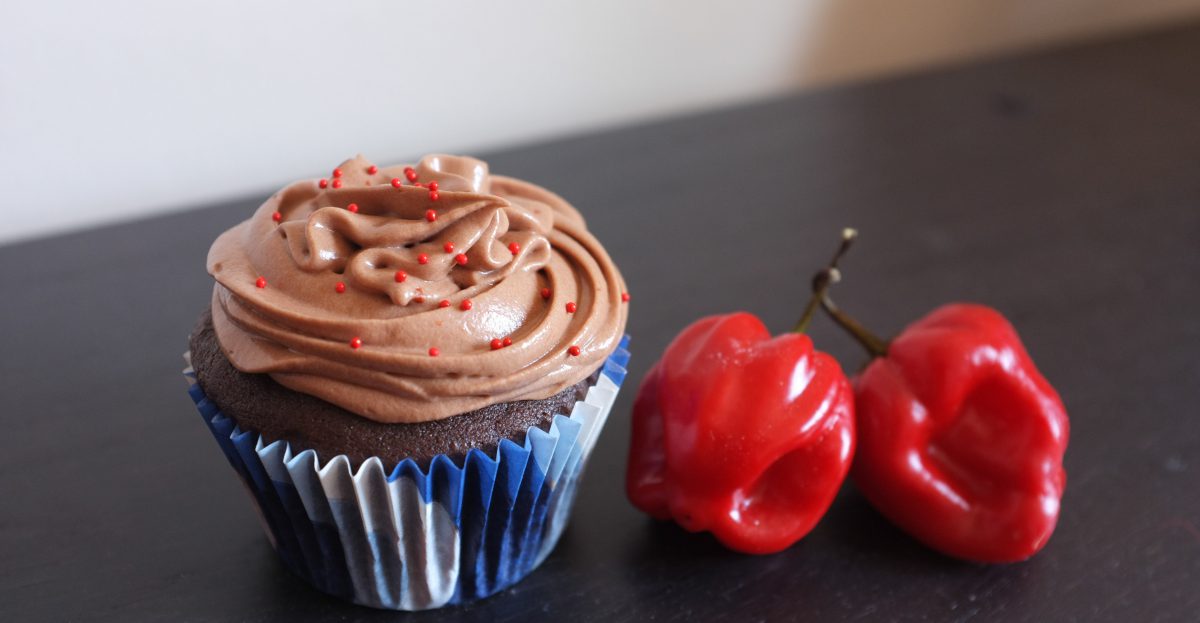 "Something spicy" got top votes in a recent poll on my Facebook Page (flavor to pair with chocolate), and I decided habaneros would be that something. (Note: Since then, "nuts or nut butter" has as many votes. More chocolate flavor pairings to come… Click here to vote or leave your suggestions!) I'd done cayenne brownies before, but these were my first cupcakes to get a peppery spice.
I decided to roast my peppers to bring out flavor and, maybe, tame the heat. I halved them, removed the seeds, and put them in the oven at 450° for about 7 minutes. For the cupcake batter, I put the habaneros in my blender (use a food processor if you have one, I don't!) with 1/3 cup cocoa powder and 3 tablespoons of brewed coffee and blended until it formed a paste. I then used that instead of some of the chocolate in my favorite chocolate cupcake recipe.
The icing (see recipe below) was very silky smooth and tasted great, but it was hard to pipe (too much half & half? my too-hot hands?). Once I managed to pipe the icing onto the cupcakes, it fell, but it firmed up in a short period of time so worked out OK. I finished by adding some red sprinkles, my little warning sign to the unsuspecting taster.