Champagne Cupcakes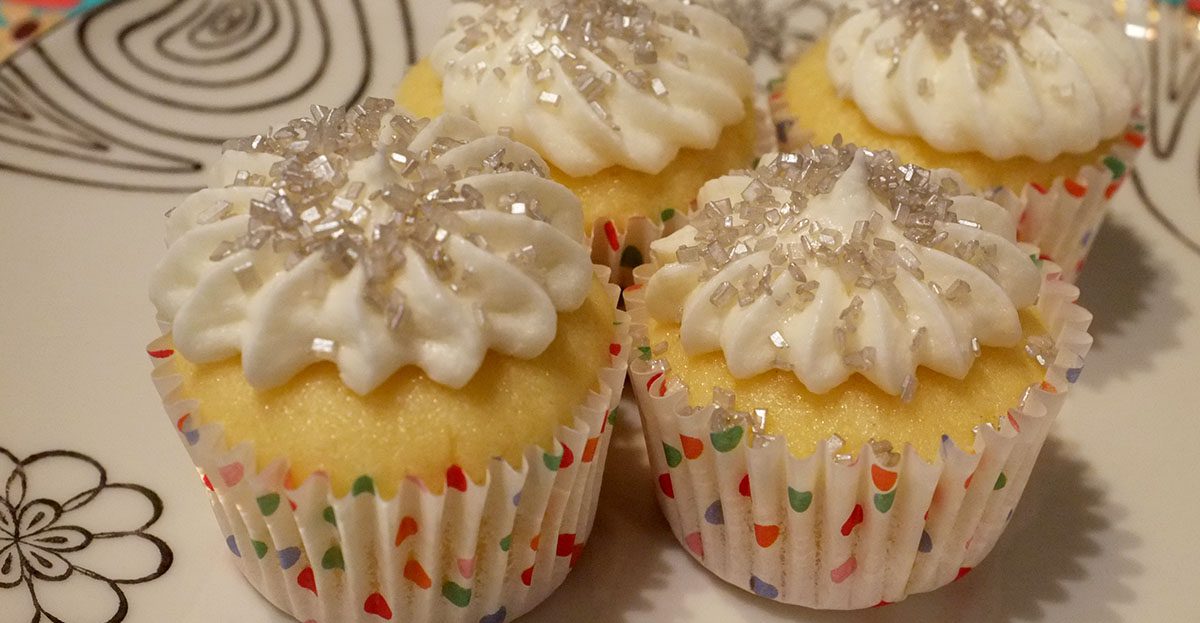 Baking with bubbly! What better way to ring in the new year?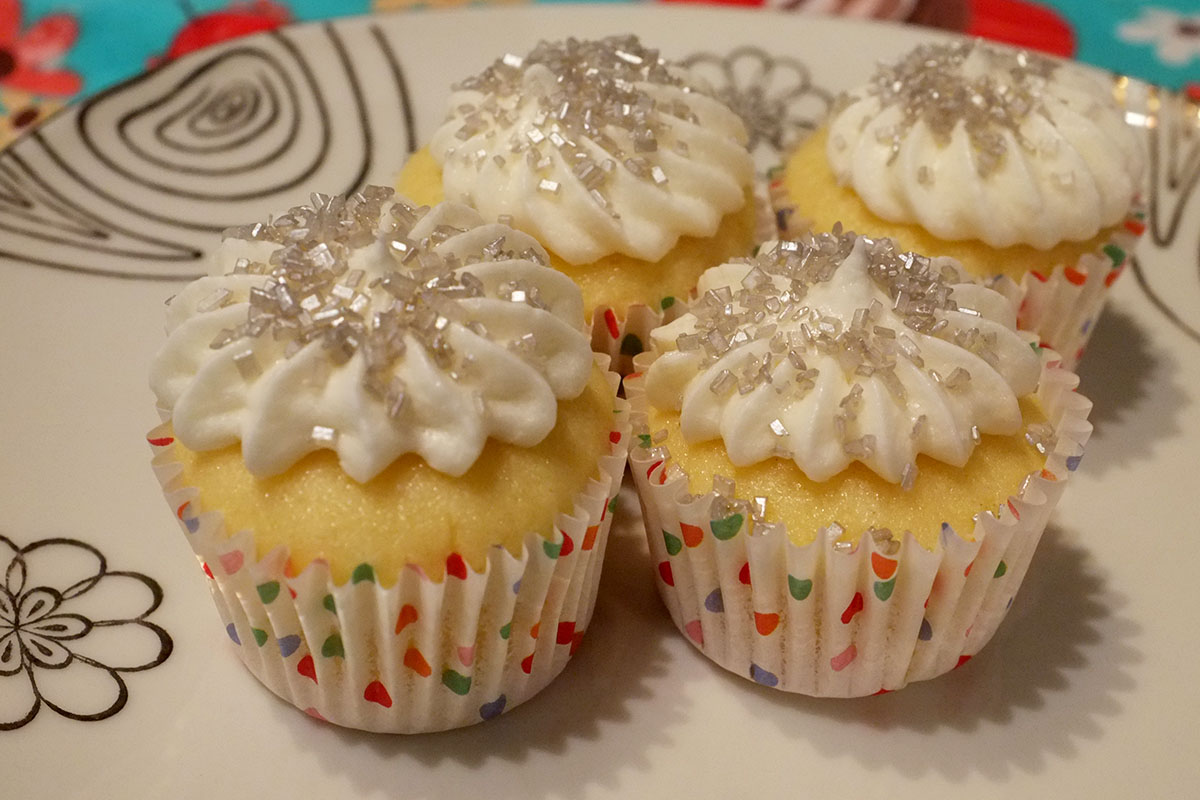 For these mini treats, I reduced champagne to use as the flavoring. I used inexpensive André, a California sparkling, keeping the good stuff to drink! The actual bubbles can be problematic, and intensifying the flavor is no bad thing, so I recommend this rather than using champagne straight from the bottle.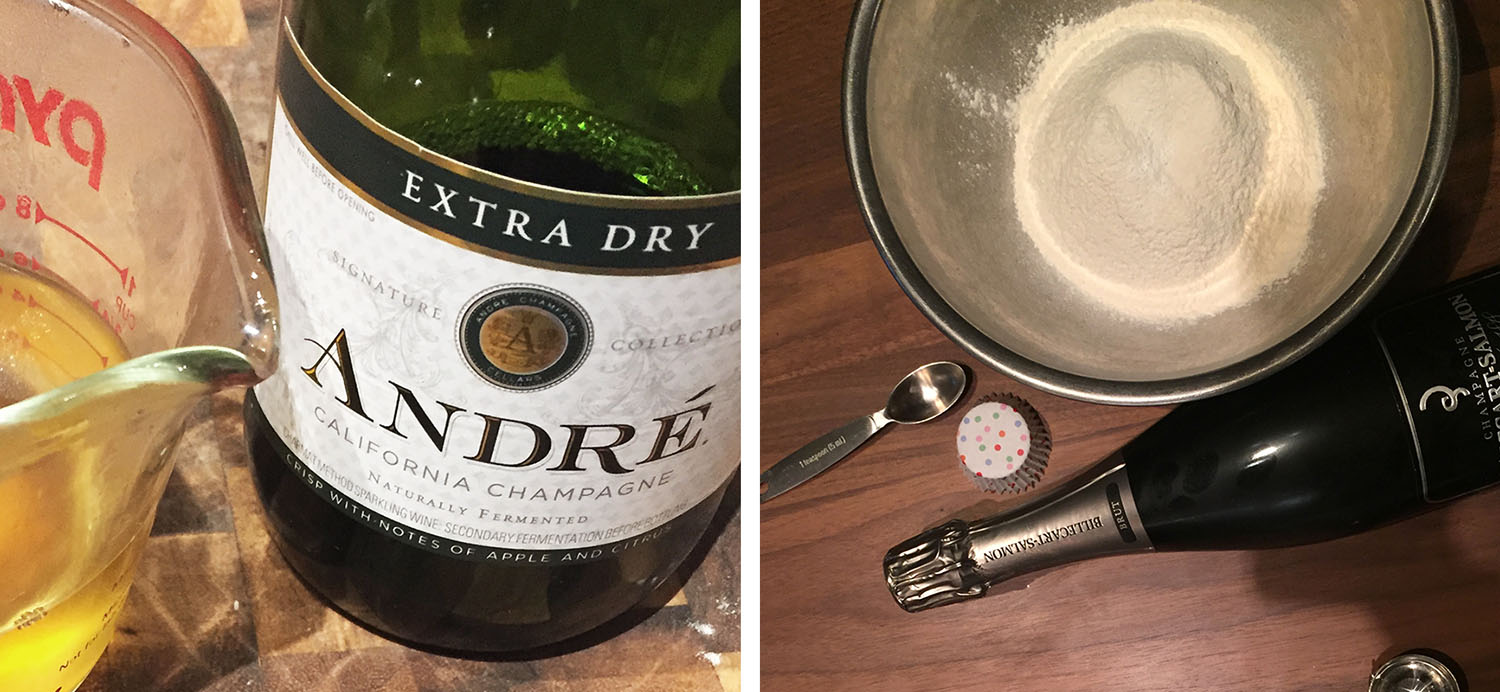 This recipe makes for tasty cake and frosting. The champagne flavor is subtle, but there is a hint of that celebratory beverage.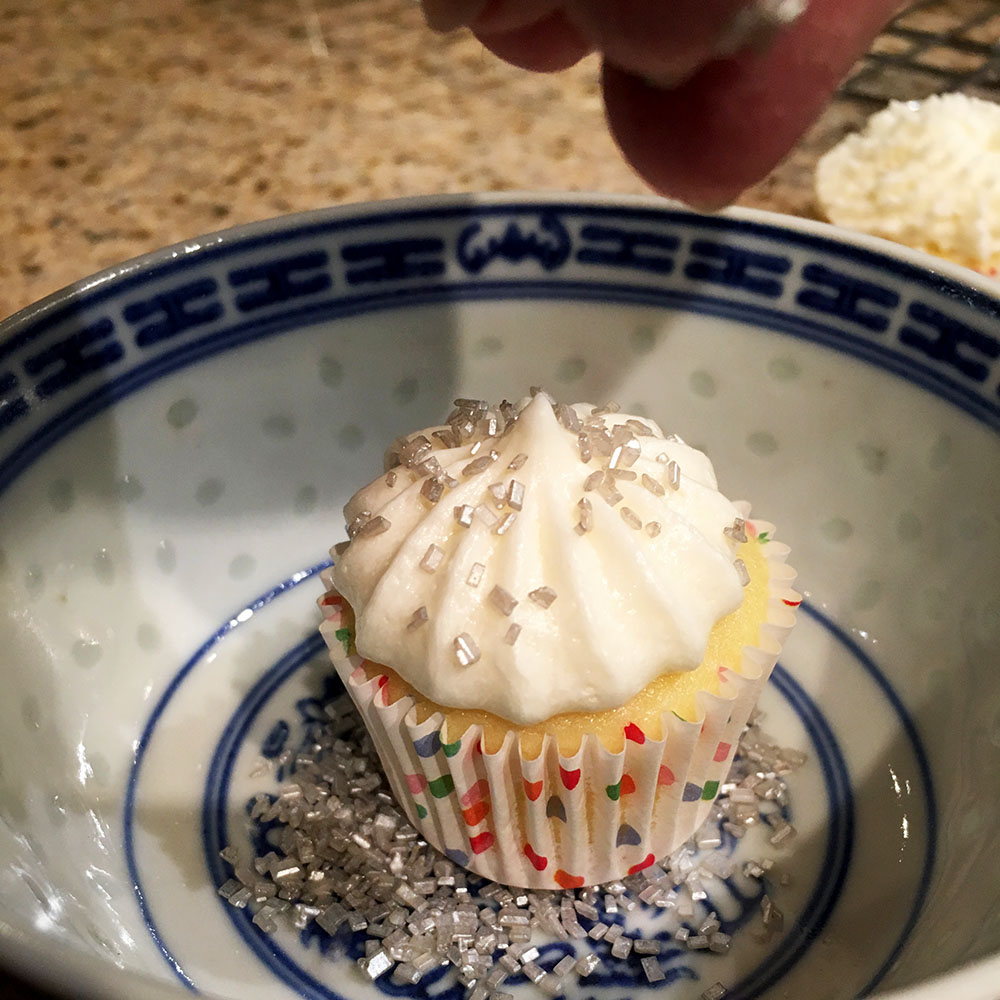 Champagne cupcakes are perfect for New Year's Eve, engagement parties, birthdays, or any other bubbly-worthy occasion!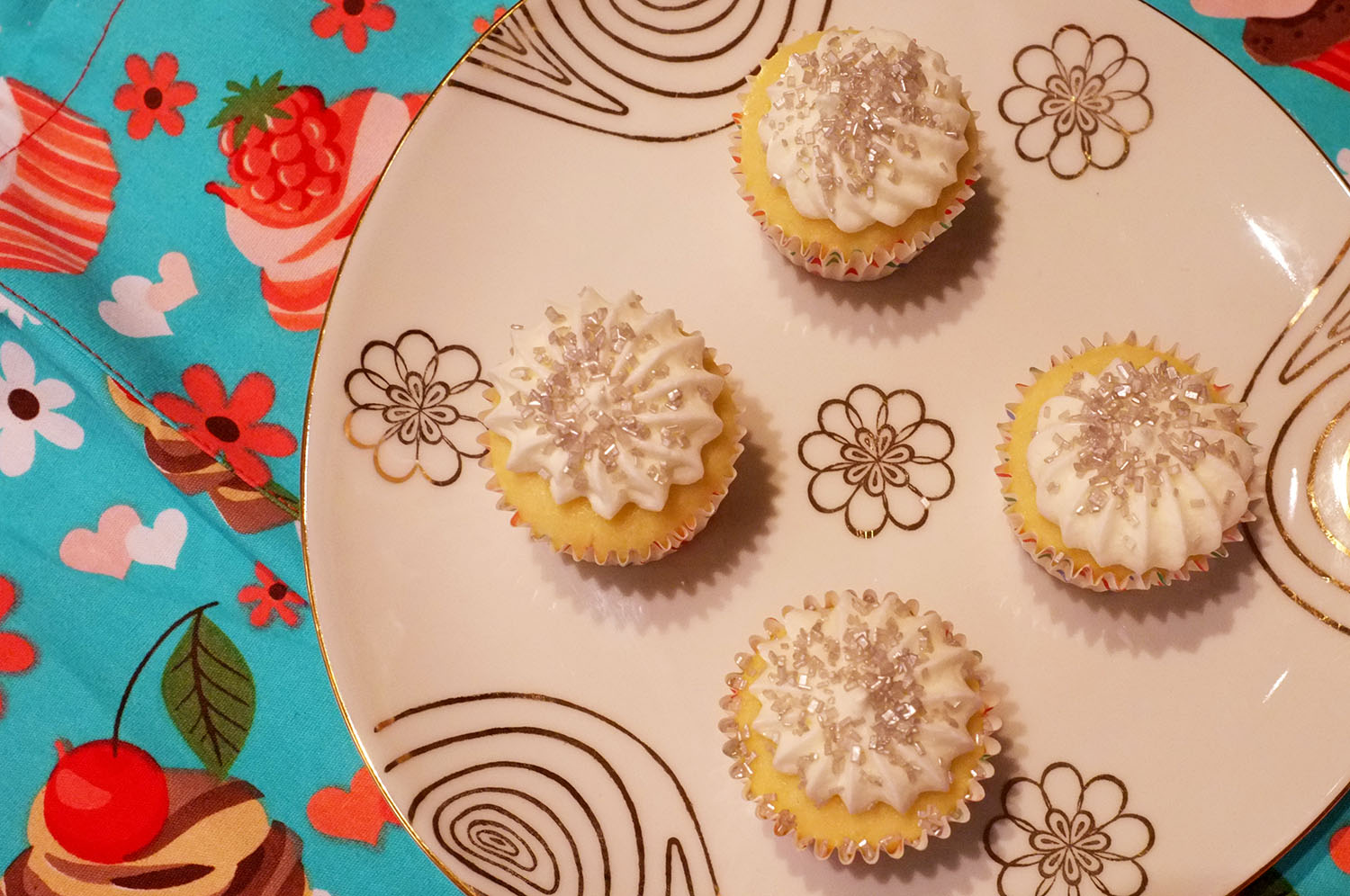 Happy New Year!
Recipe:
Champagne Cupcakes
Makes 18 cupcakes (or 36 minis)
1 stick butter
1 1/4 cup sugar
3 eggs
3 tablespoons reduced champagne
7 ounces plain yogurt
1 1/2 cup flour
1 1/2 teaspoons baking powder
1/2 teaspoon salt
FROSTING:
1 1/4 stick butter
1 pound powdered sugar
3-4 tablespoons reduced champagne

First, reduce 1 cup of champagne to 1/2 cup by boiling in a small pan on stovetop. Let cool.
Preheat oven to 350 degrees F. Line muffin tin with paper liners.
Cream the butter and sugar at medium speed, then reduce to low to add the eggs one at a time.
Add the reduced champagne.
Sift together the flour, baking powder, and salt.
Alternate adding the flour mixture and the yogurt, beginning and ending with the dry ingredients. Mix until just combined, do not overmix.
Scoop into lined tins and bake for about 20 minutes (10-12 minutes for mini cupcakes), turning halfway through.
Remove from oven and let cool in pans for 5 minutes. Cool on racks until room temperature before frosting.
For frosting: Beat the butter until smooth. Slowly add half the powdered sugar, then 3 tablespoons reduced champagne. Add the rest of the powdered sugar and mix, adding more champagne if needed to reach desired consistency.