Owl Carrot Cupcakes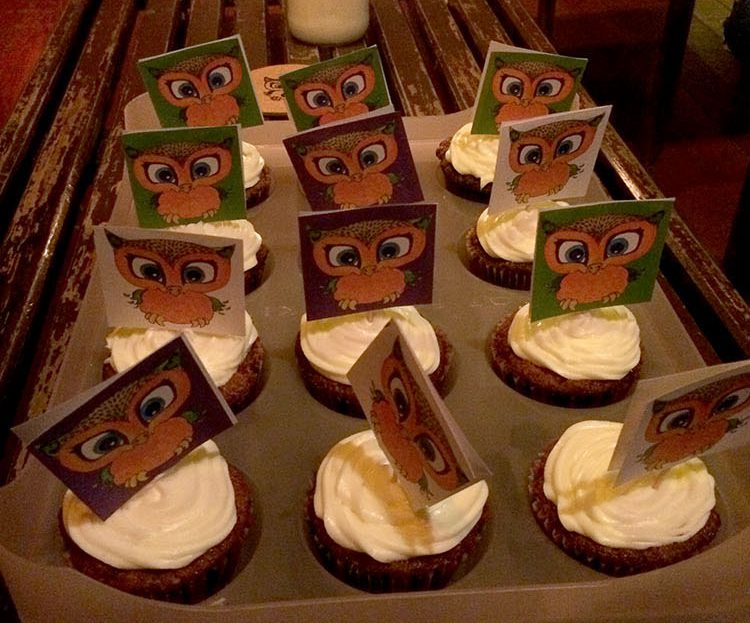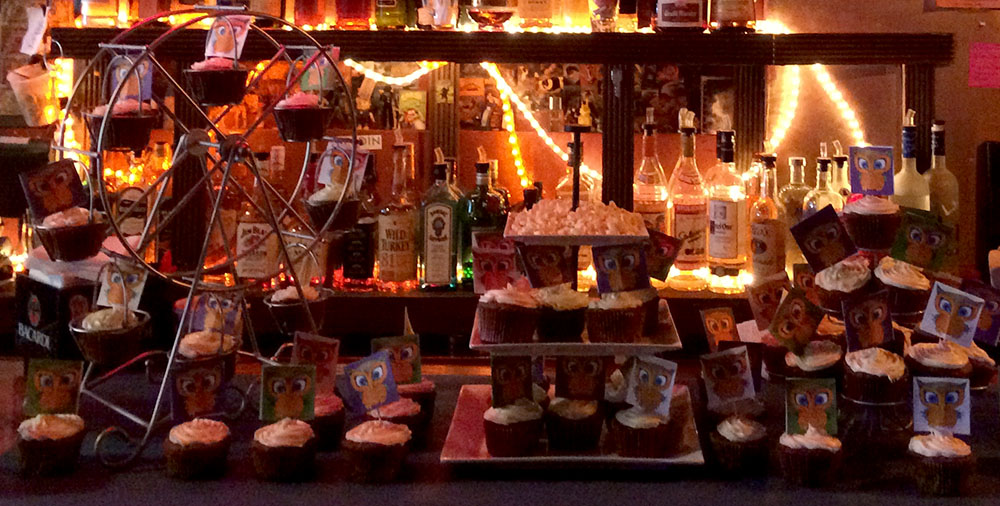 The always crowd-pleasing Carrot Cupcakes were the request for a friend's baby shower, and I was happy to bake a double batch. I also helped with decorations for the party, though I was not the mastermind (that was another crafty friend)! The artist mom-to-be drew a baby owl to adorn the invitations and décor, and we used it as a theme throughout.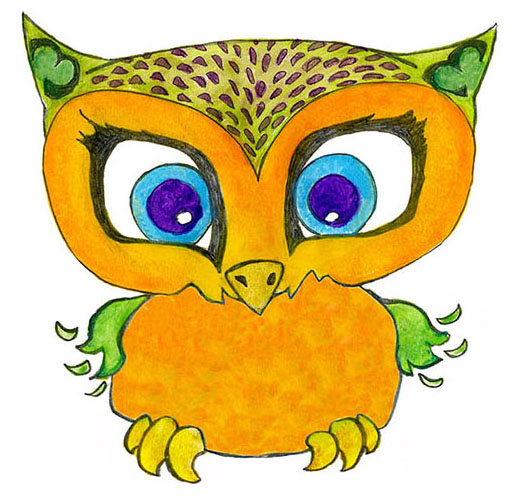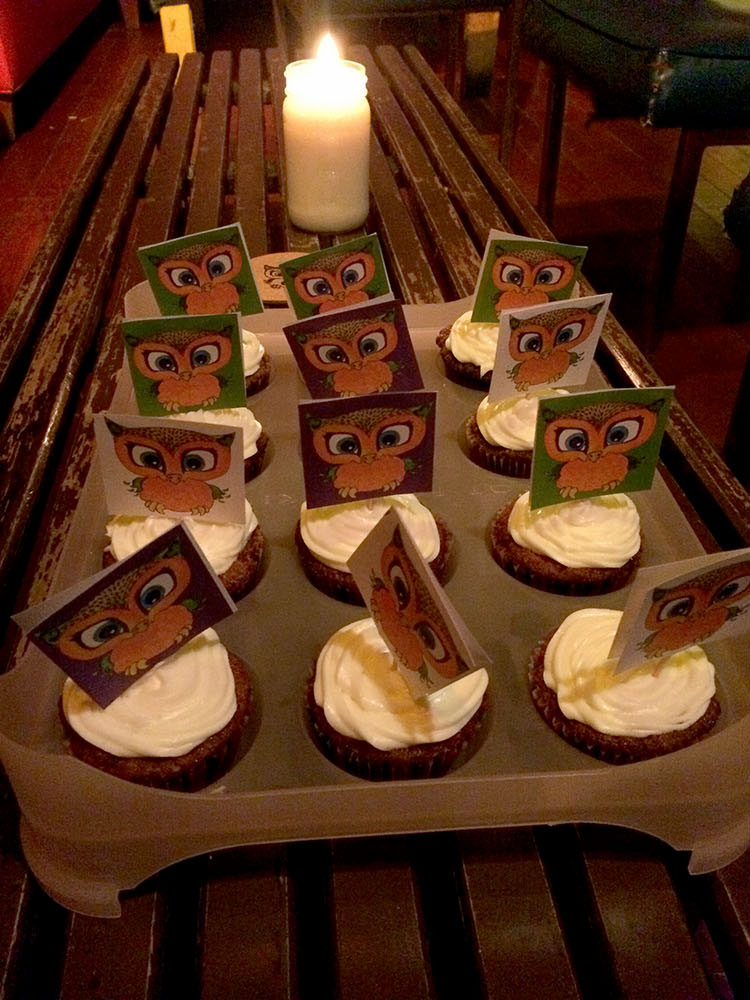 Pies 'n' Thighs catered everything but the cupcakes, including their tasty fried chicken and cornbread with honey butter (and lots more). Lucky bar patrons who came in after the party got the leftovers.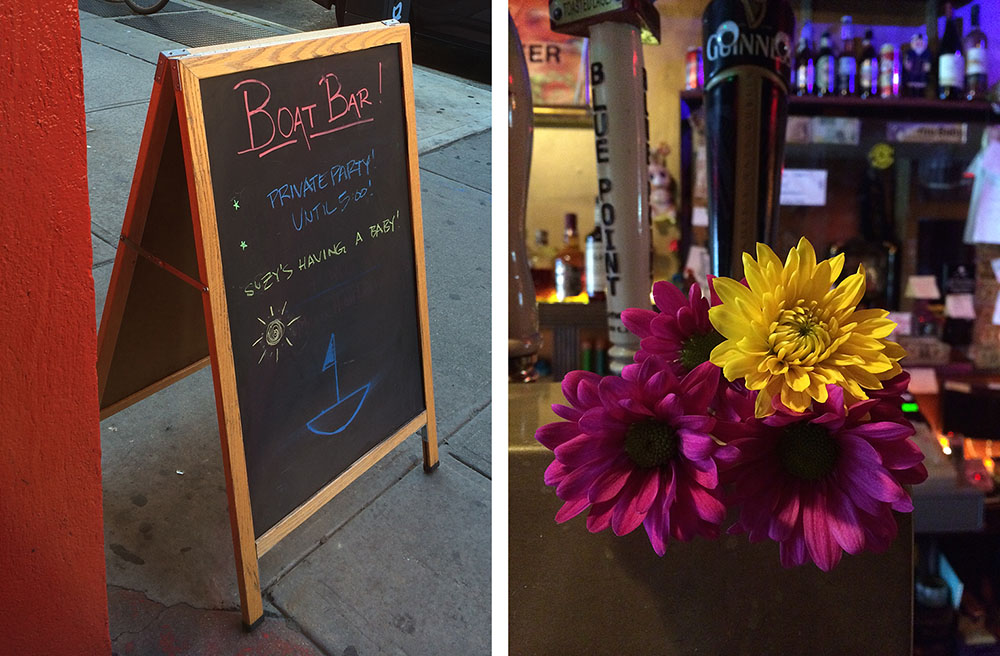 Congrats to the new parents (beautiful baby boy has now arrived)!