Fresh Pumpkin Muffins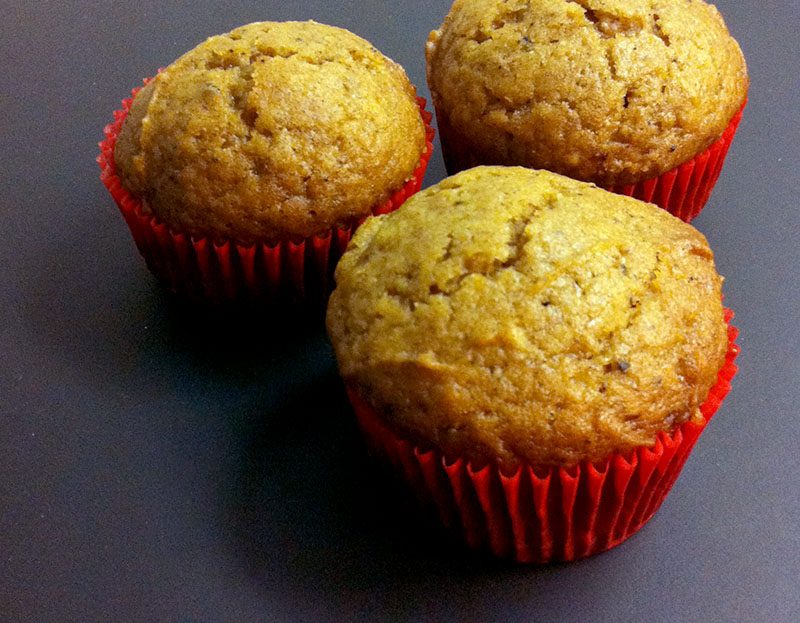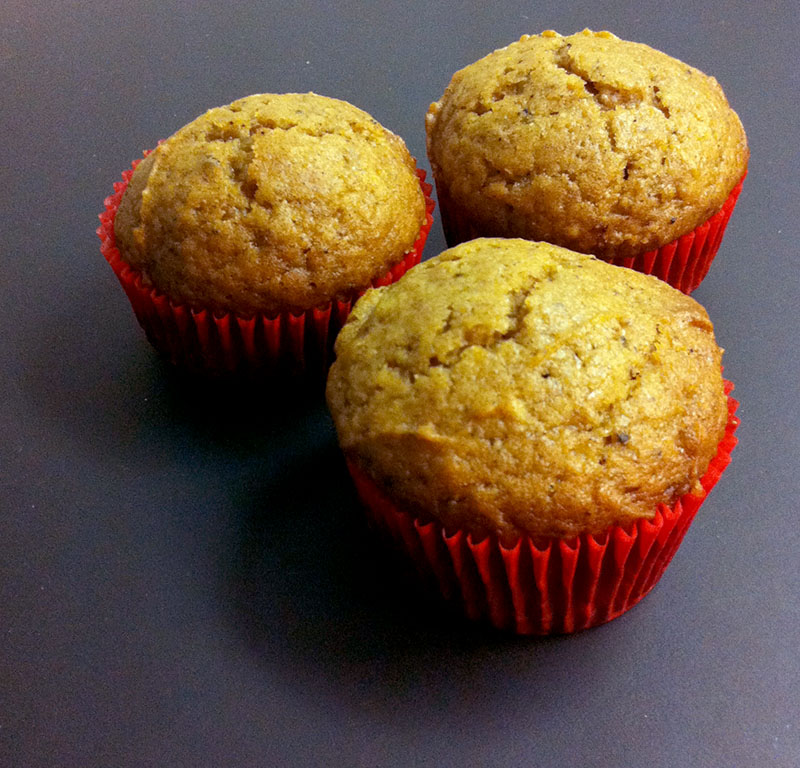 Muffins aren't quite as cute as cupcakes, but don't call them ugly cupcakes. While they have a similar appearance, cupcakes and muffins are different delights.
Muffins are more bread than cake. They are denser and often drier than cupcakes, and they are usually not as sweet.  (The line blurs a bit when you get into sweeter muffins like chocolate muffins which are, let's face it, really closer to cupcakes without icing.) Baking methods differ, resulting in unique textures. Cupcakes usually call for butter, creamed with sugar, and a mixer is recommended to achieve a smooth batter. Oil is often used in muffins, and the batter can be mixed by hand, smoothness not required or really desired.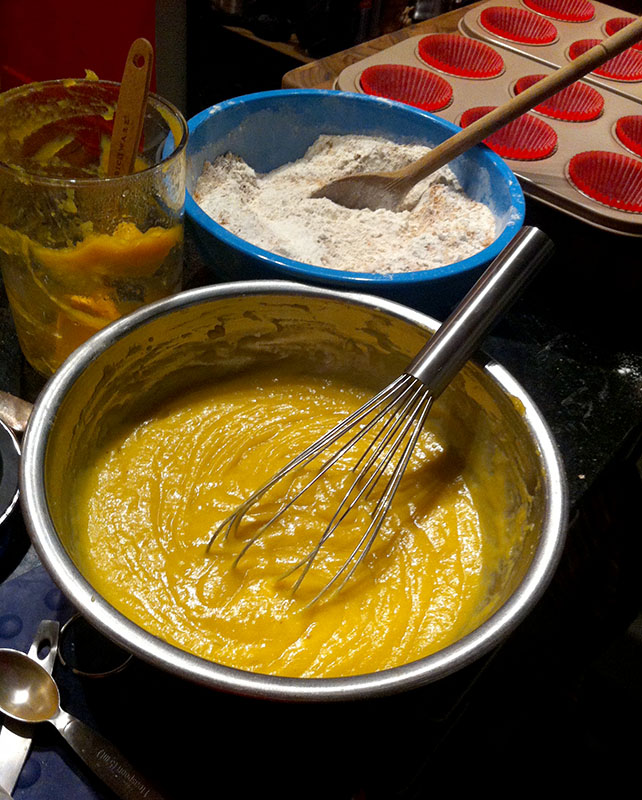 I roasted a small sugar pumpkin for 90 minutes at 350 degrees, let it cool a little bit, scooped it out, and puréed it. I stuck it in the refrigerator overnight, and two cups went into my muffins the next day. You could used canned pumpkin, but get plain (real) pumpkin, not pie filling or spiced pumpkin.
Recipe:
Pumpkin Muffins
Makes 18 small muffins or 12 large muffins
3 cups flour
1 3/4 cups sugar
2 teaspoons baking soda
1/2 teaspoon baking powder
2 teaspoons ground cinnamon
2 teaspoons ground nutmeg
2 teaspoons ground cloves
1 teaspoon ground allspice
1 teaspoon salt
2/3 cup olive oil
3 eggs
2 cups pumpkin purée

Preheat oven to 350 degrees. Grease muffin tins or use paper liners.
Stir together flour, sugar, baking soda, baking powder, cinnamon, nutmeg, cloves, allspice and salt.
In a separate bowl, beat together the olive oil and eggs, then the pumpkin purée. Stir this mixture into flour mixture until just combined.
Scoop batter into muffin tins. Bake for 20 minutes or until a toothpick comes out clean.