Spiked Caramel Popcorn Cupcakes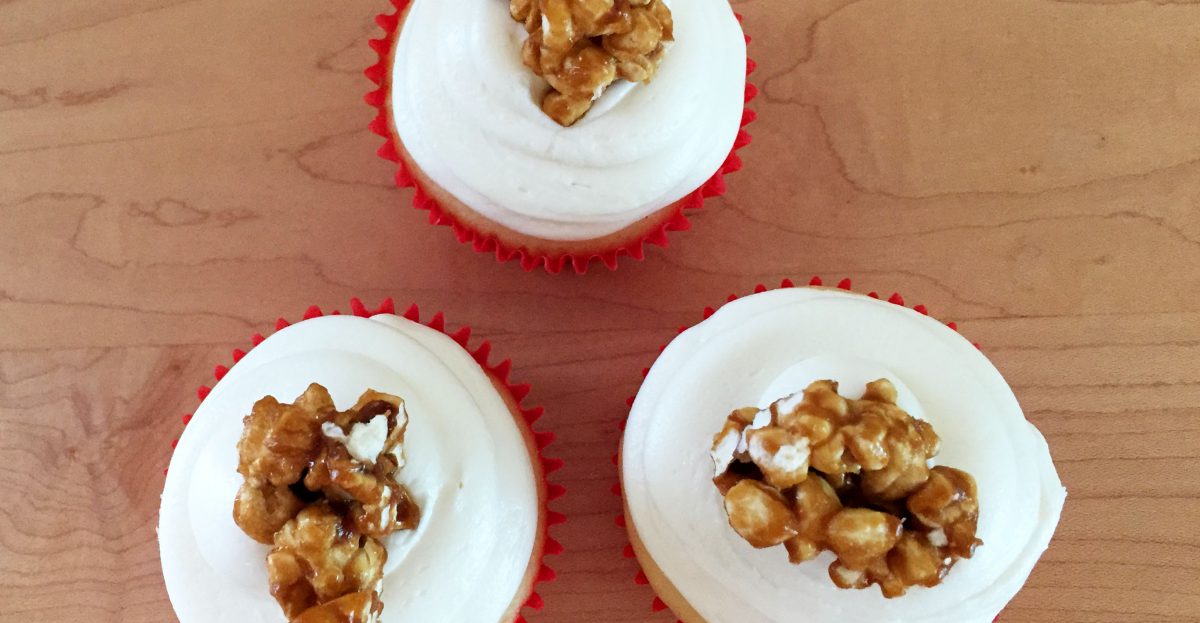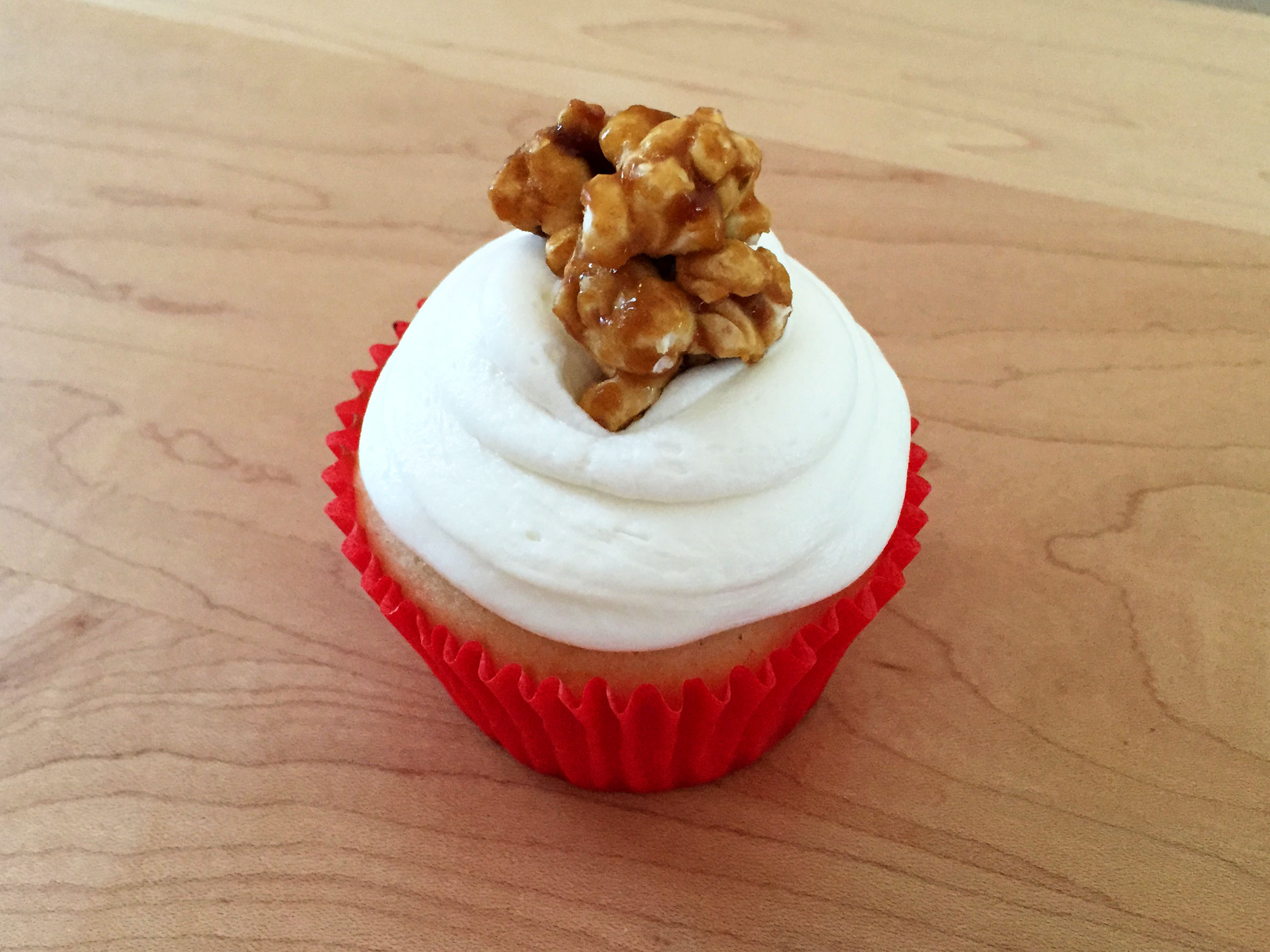 We're moving soon and see no reason to pack nearly empty bottles. I knew we weren't likely to finish off this Smirnoff Kissed Caramel Vodka. It's actually rather tasty, in my opinion, but it's not something you want to drink often.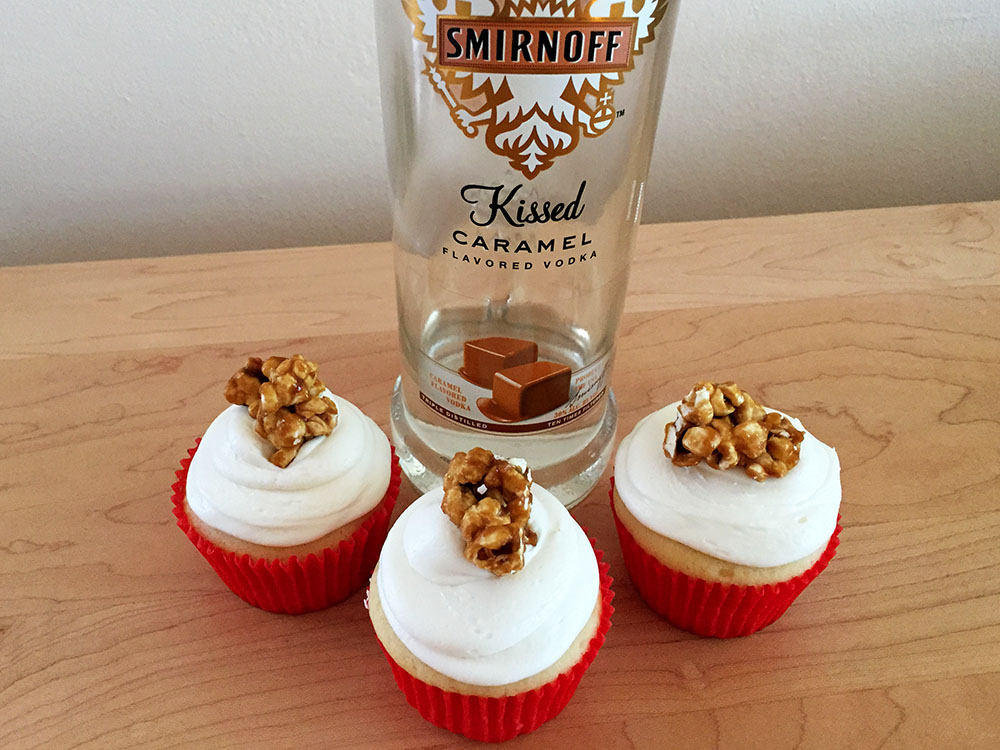 The day before, I made caramel popcorn. (It's easy, here's the recipe.) I then baked and frosted the cupcakes on party day. For an extra boost of caramel-boozy goodness, I used a chopstick to make a hole in each cupcake while they were cooling and slowly poured in about a teaspoon of caramel vodka using a small funnel.
This is a fabulous way to use up some caramel vodka, if you've run out of creative caramel-based cocktails. See recipe below!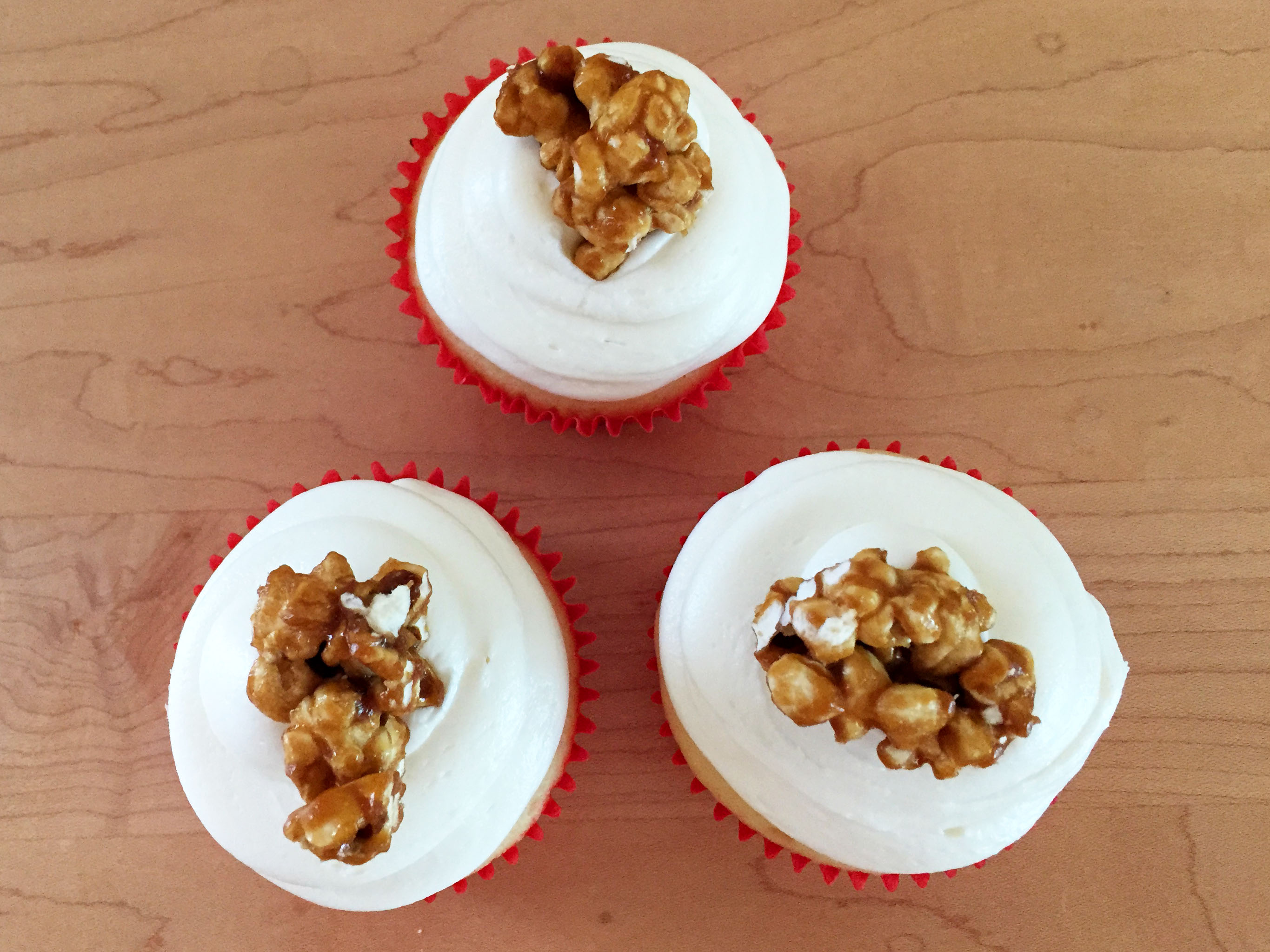 We're also working on the peach schnapps.
Recipe:
Caramel Vodka Cupcakes
Makes 2 dozen cupcakes
CUPCAKES:
1 1/2 sticks butter
1 1/2 cups sugar
3 eggs
1 1/2 teaspoon vanilla extract
1 cup plain yogurt
1/4 cup caramel-flavored vodka
2 1/4 teaspoons baking powder
1 teaspoon salt
2 1/2 cups flour
FROSTING:
1 pound powdered sugar
1 stick butter
1/4 cup caramel-flavored vodka
1/2 teaspoon vanilla extract
pinch of salt

Preheat oven to 350 degrees F. Line muffin tins with paper cupcake liners.
Cream the butter sugar at medium speed, then reduce to low. Add the eggs one at a time, then add the vanilla extract and the yogurt.
In a separate bowl, sift together the flour, baking powder, and salt.
Add 1/2 the dry ingredients to the wet, then the vodka, then the rest of the dry ingredients. Mix until just combined, do not overmix.
Scoop batter into lined muffin tins, filling about 3/4 full. Bake 20-22 minutes, rotating pans halfway through.
Cool for 5 minutes before removing from pan. Let cool completely on wire racks before icing.
FOR THE FROSTING: Beat the butter, slowly adding powdered sugar, salt, vanilla extract, then the vodka. Mix well at medium-high speed.