Peanut Butter and Jelly Cupcakes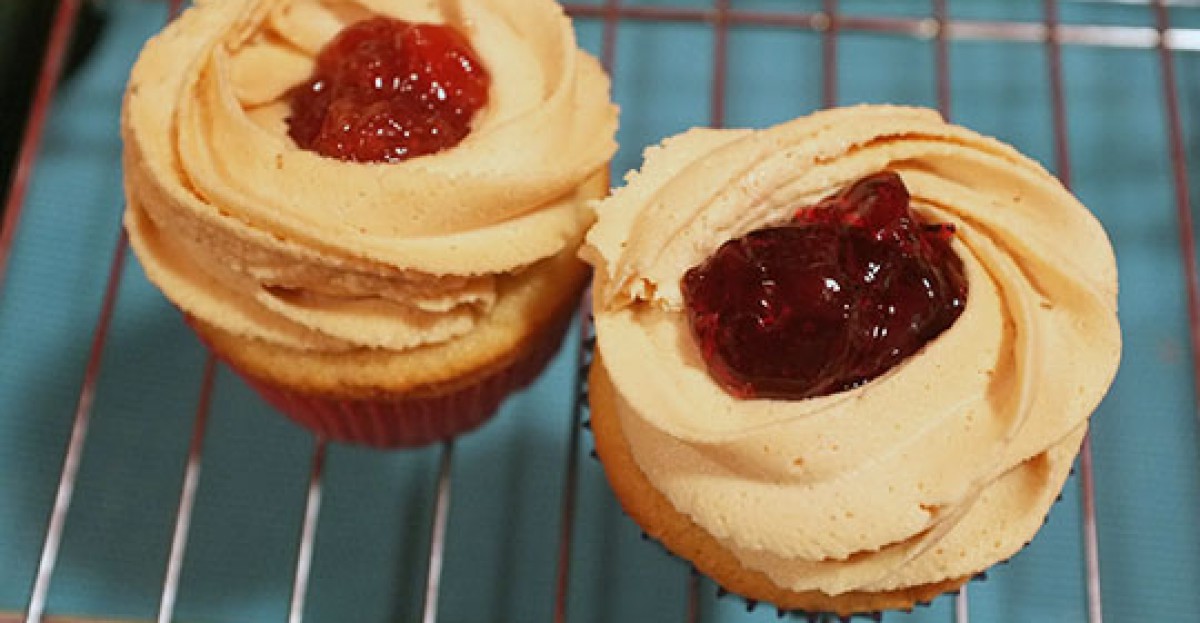 Ah, the PB&J… Lots of kids love it, and why not? It's a sandwich with jelly in it that somehow you can call "lunch." I never really understood how we get away with that, but who am I to argue?
I volunteered to make cupcakes for a birthday party, but was at first unsure what to bake. Then I learned that the birthday boy and his daughter have been trying to create the perfect peanut butter and jelly sandwich. I thought I'd see what they thought of a cupcake version.
Annie's Eats version of Martha Stewart's Peanut Butter and Jelly Cupcakes sounded good and well tested, so I decided not to try to come up with my own. A minor change, I substituted plain yogurt for sour cream, as I've been making my own and always have plenty on hand. I used Peter Pan Peanut Butter and Smucker's Organic Concord Grape Jelly and Strawberry Preserves. I chose these as the most accessible (ie. in my local grocery store's PB&J section) that had the least ingredients and were made with sugar, not high fructose corn syrup.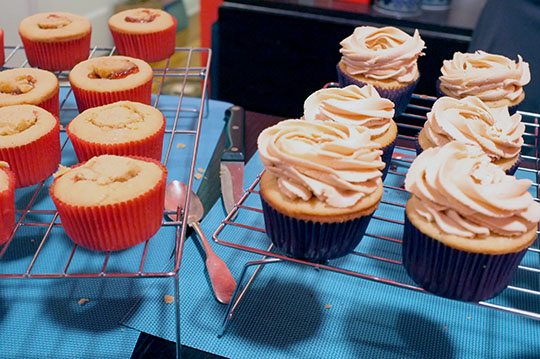 To get jelly inside the cupcakes, I cut a cone out of each with a paring knife and put in a spoonful of grape or strawberry goodness.  I then trimmed the pointy end of the cone and popped it back on top. When I frosted the cupcakes, I piped in a circle, leaving space in the center for even more jelly.
These cupcakes tasted exactly like a PB&J sandwich. Can they be lunch?