Carrot and Crystallized Ginger Cupcakes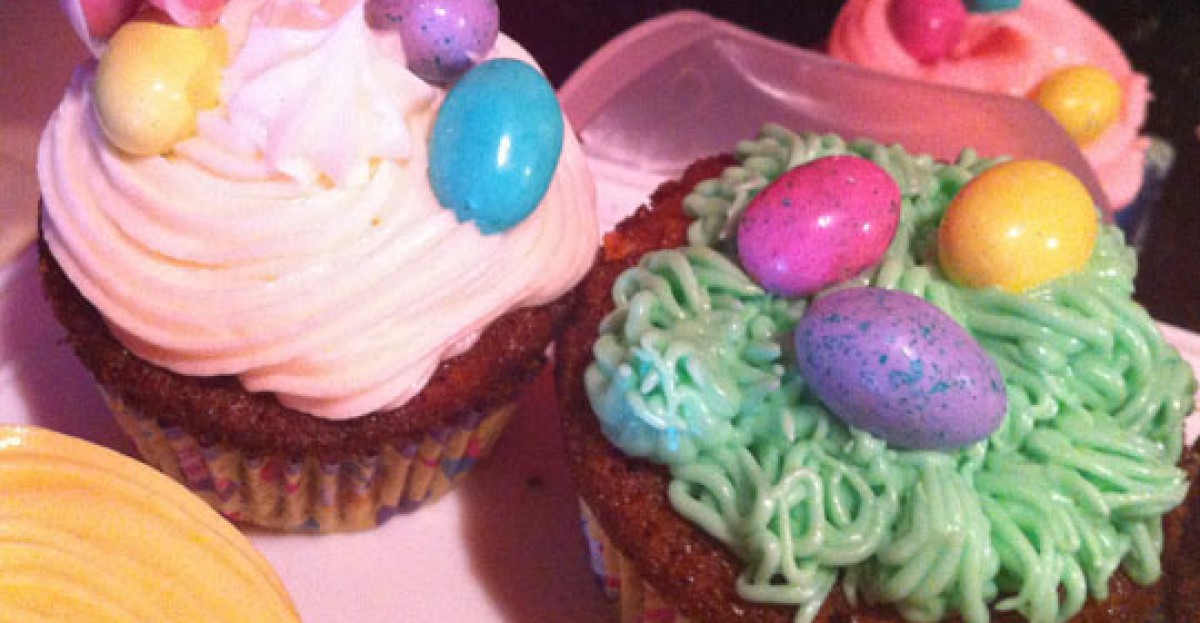 I made these Easter weekend, as you might guess from the decoration. Carrots, to me, also fit the spring theme. Bunny food, right?
I usually put golden raisins in my carrot cake, and no nuts. (I like nuts, but I don't love nuts in my cupcakes.) Fresh out of raisins, I remembered I had some crystallized ginger stored away. Sounded like a good combo to me, so I chopped up the ginger and threw it in. The sugar cooked off and into the cupcakes, leaving slightly crispy chunks of pure candied ginger in with the shredded carrots.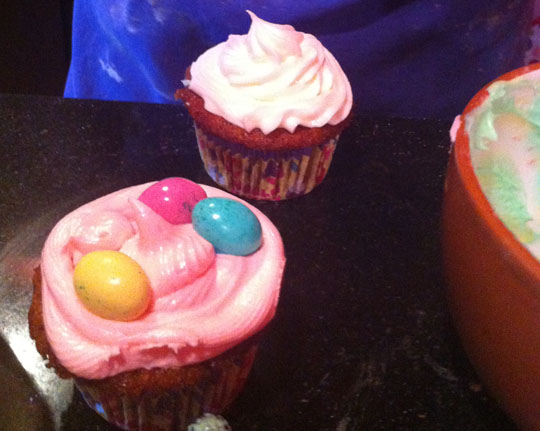 I made a big batch of cream cheese icing, coloring some green to pipe as grass, the rest pink or yellow. I got lots of piping practice with the "grass," for which I used a multi-opening decorating tip. I could have used icing with a slightly thicker consistency. Some of my grass looked a little like green spaghetti. The general idea came across, though! They were topped with M&M's Speckled Easter Eggs Candy to finish the look.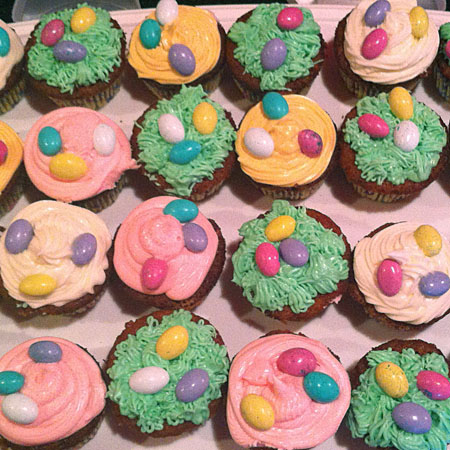 All I can say is that they went fast! At the party where I served them, I ate two myself (usually I try to stick to one), and I don't even love carrot cake. For me, the ginger made it.