Tasting Tour NYC: Roni-Sue's Chocolates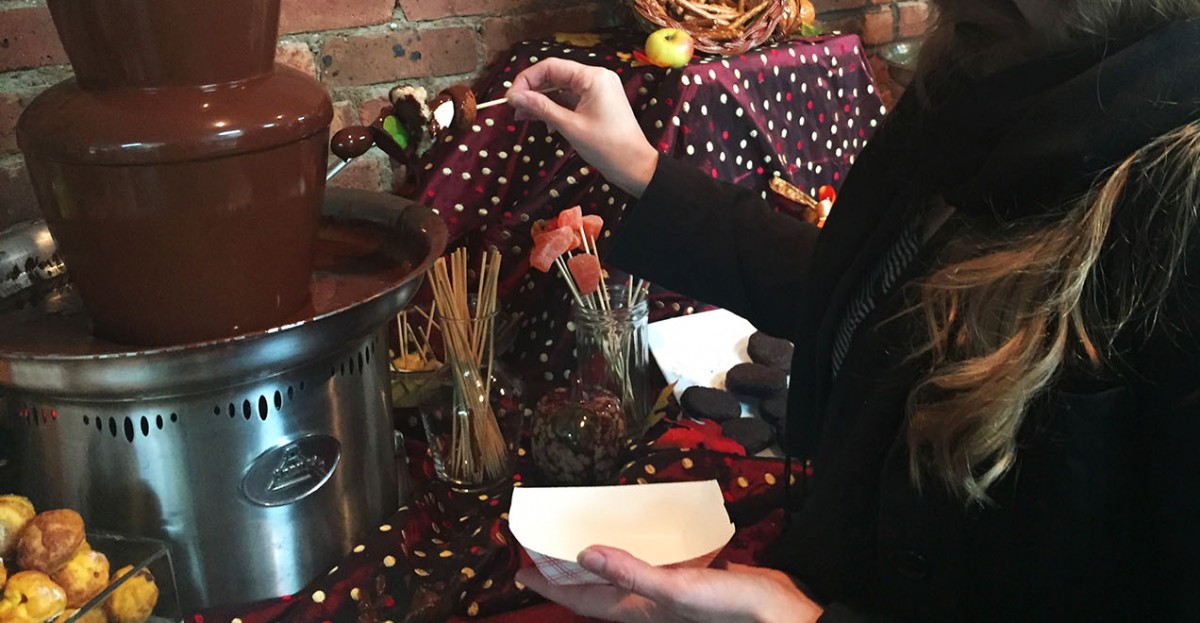 Lower East Side, Manhattan
Roni-Sue's Chocolates
148 Forsyth Street
www.roni-sue.com
Go to Roni-Sue's Chocolate Shoppe for chocolate truffles, toffees, caramel popcorn, pretzel treats, and other confections. Bacon lovers can't miss the Pig Candy (chocolate-covered bacon). The café has a cute backyard garden and also offers classes and hosts private events. Roni-Sue uses MOHO Chocolate, direct-trade, single origin 60% dark chocolate from Belize.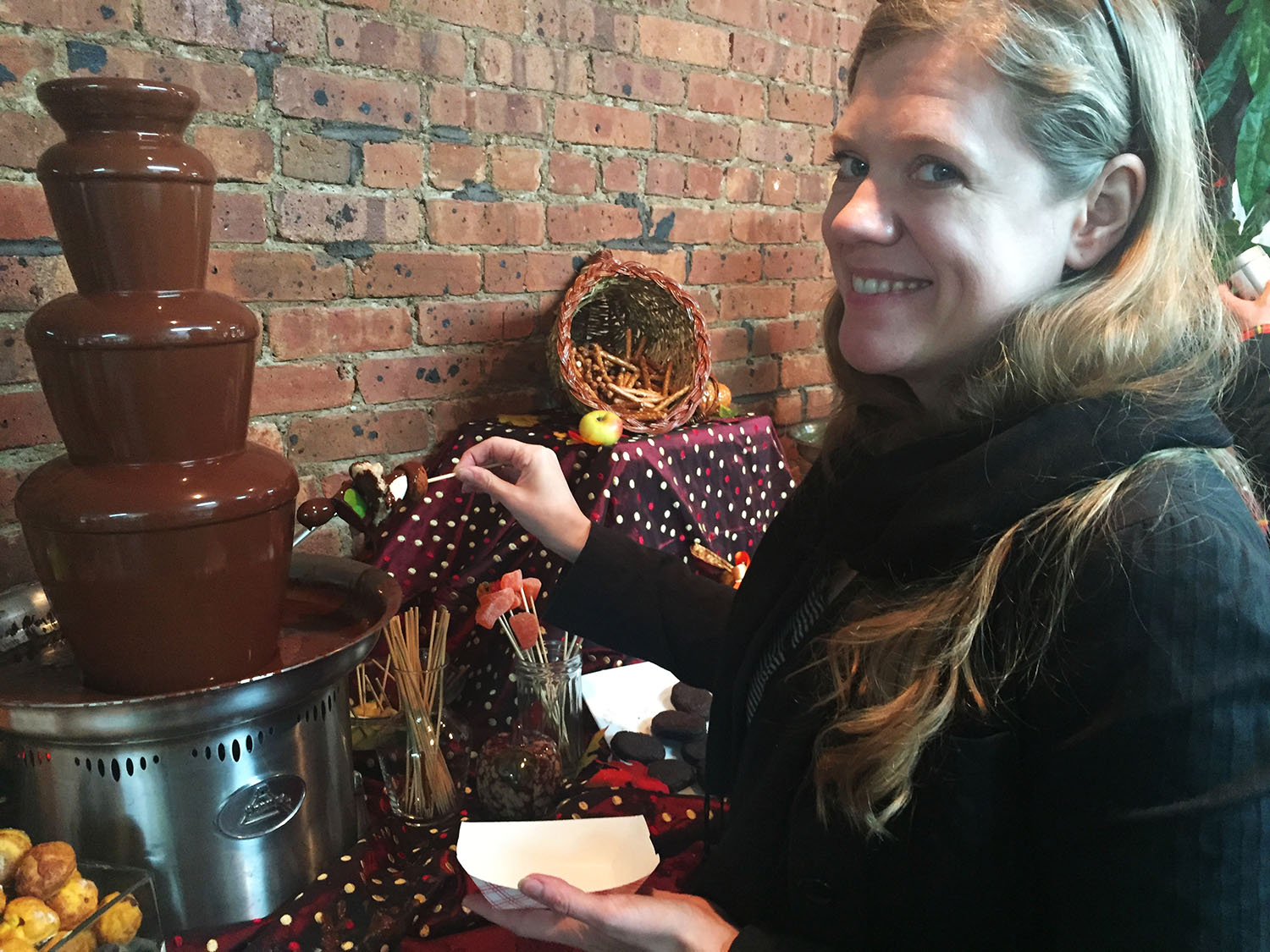 I visited Roni-Sue's for "Fall Into Chocolate" co-hosted by Divalicious Chocolate Events. This was a chocolate-dipping party with both a dark chocolate fountain and—something I'd never before seen—a matcha white chocolate fountain.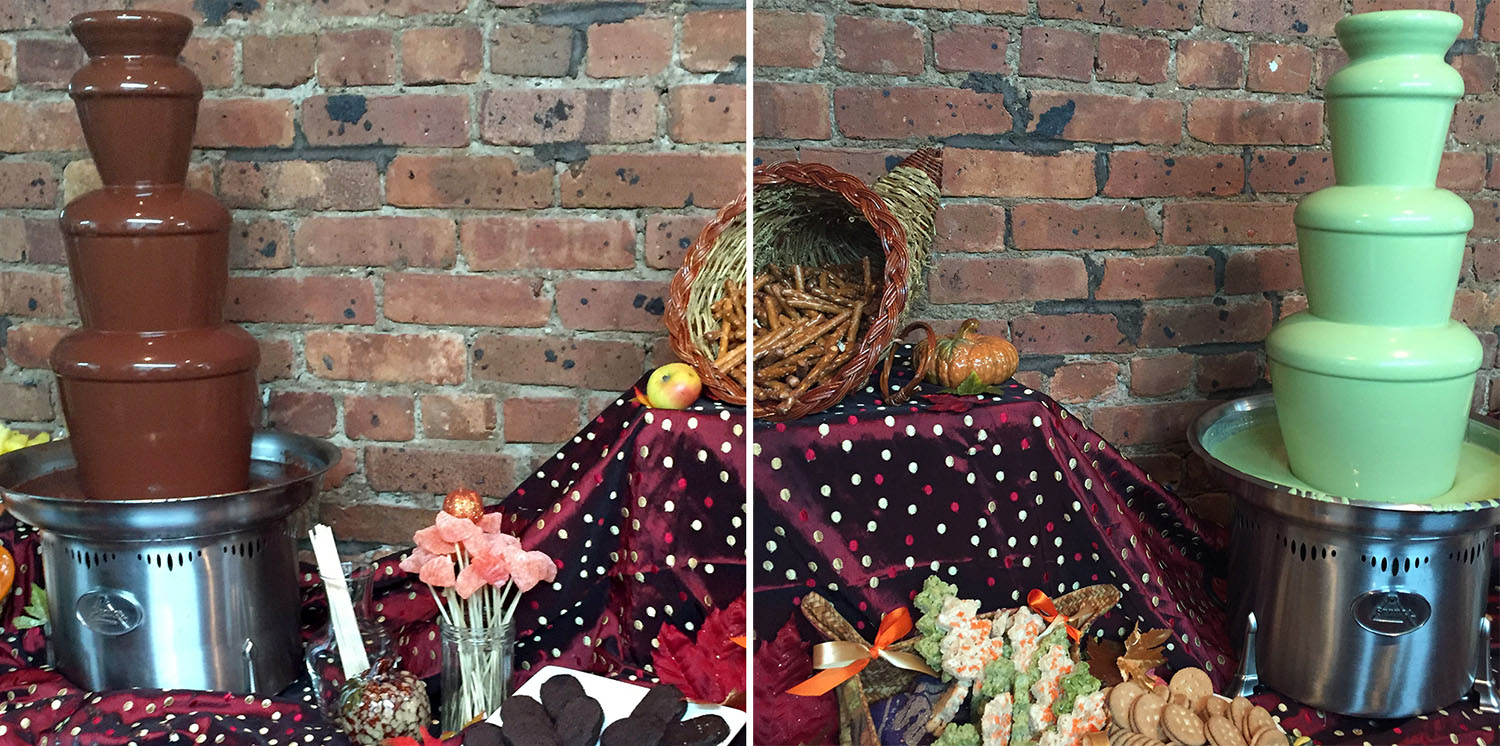 There were strawberries, cookies, pumpkin muffins, pretzels, marshmallows, cream puffs, popcorn balls, gummy candy…and much more to dip. I think my favorite were the rice crispies treats, the chocolate really got into the crevices!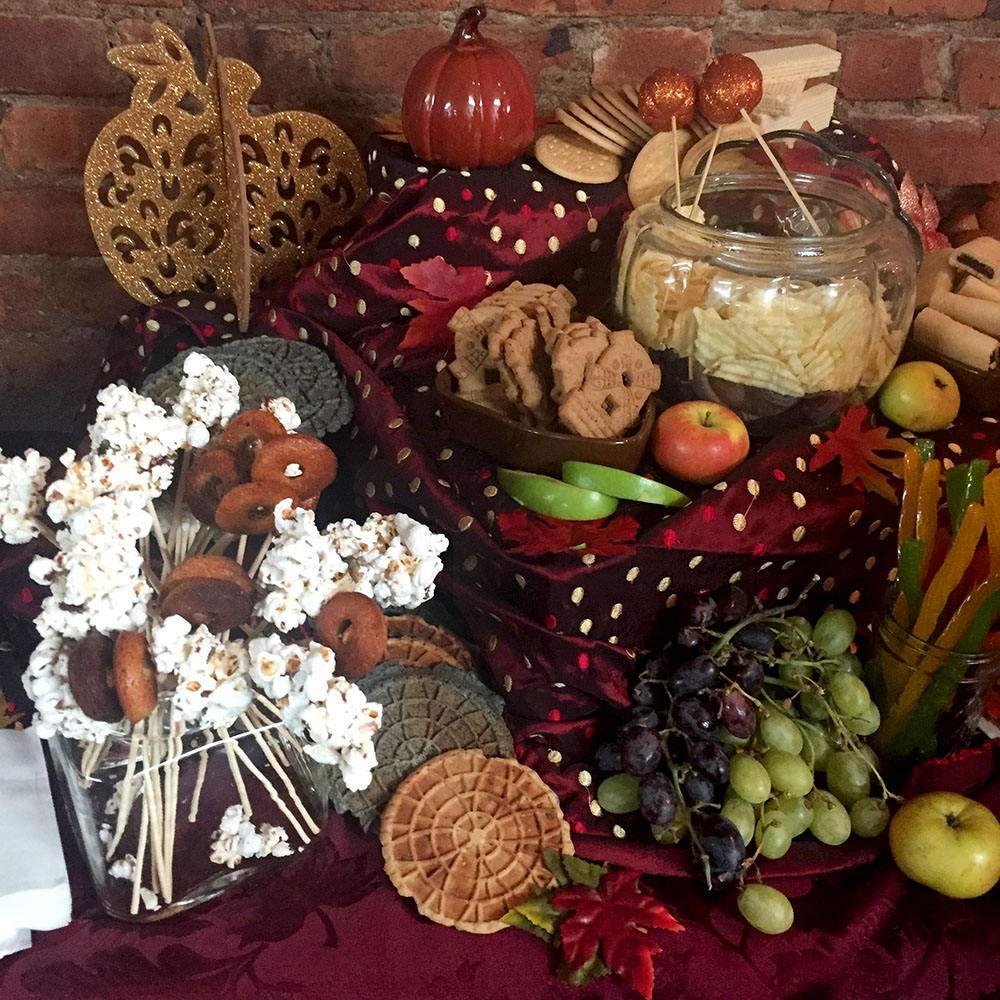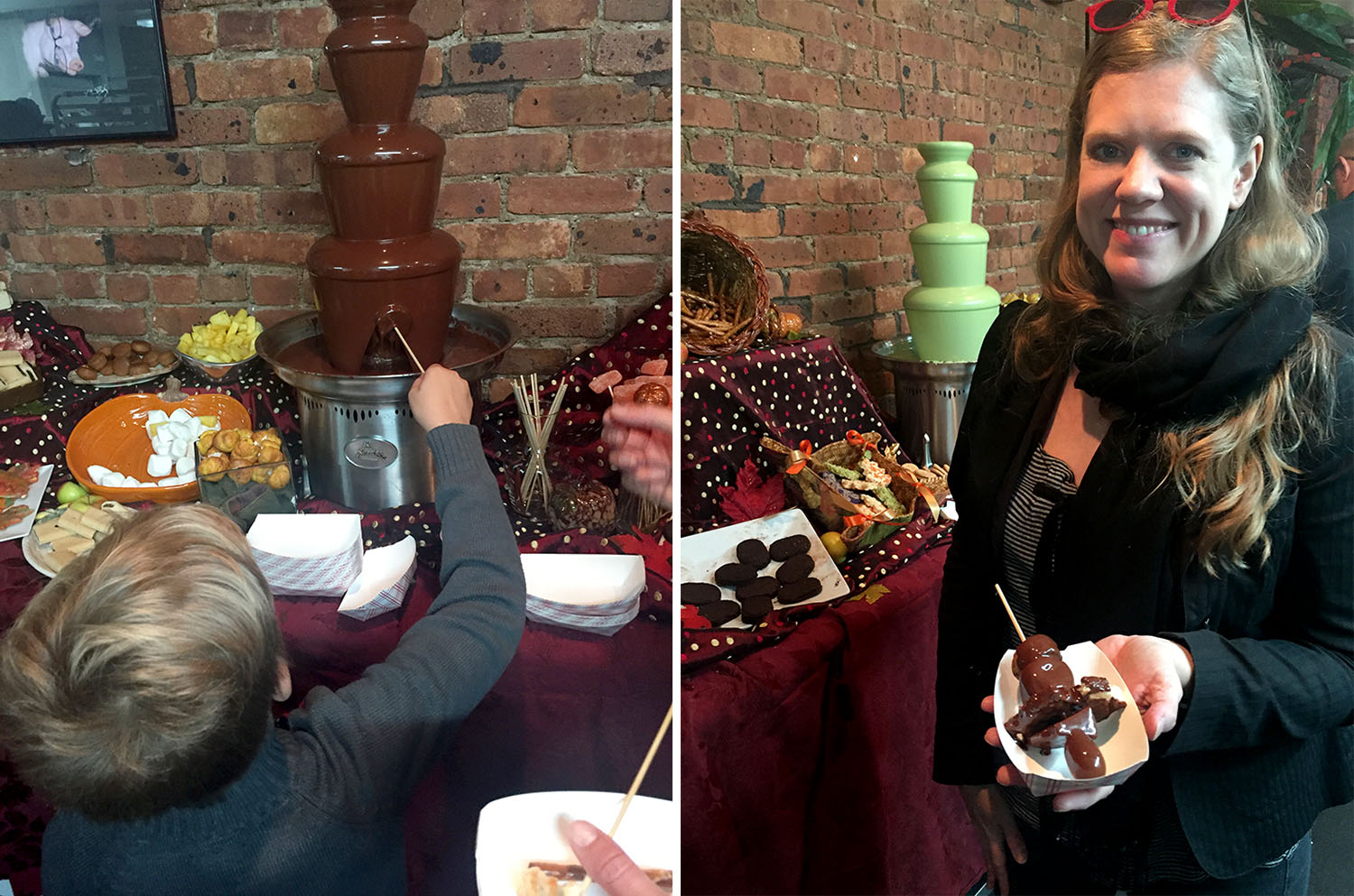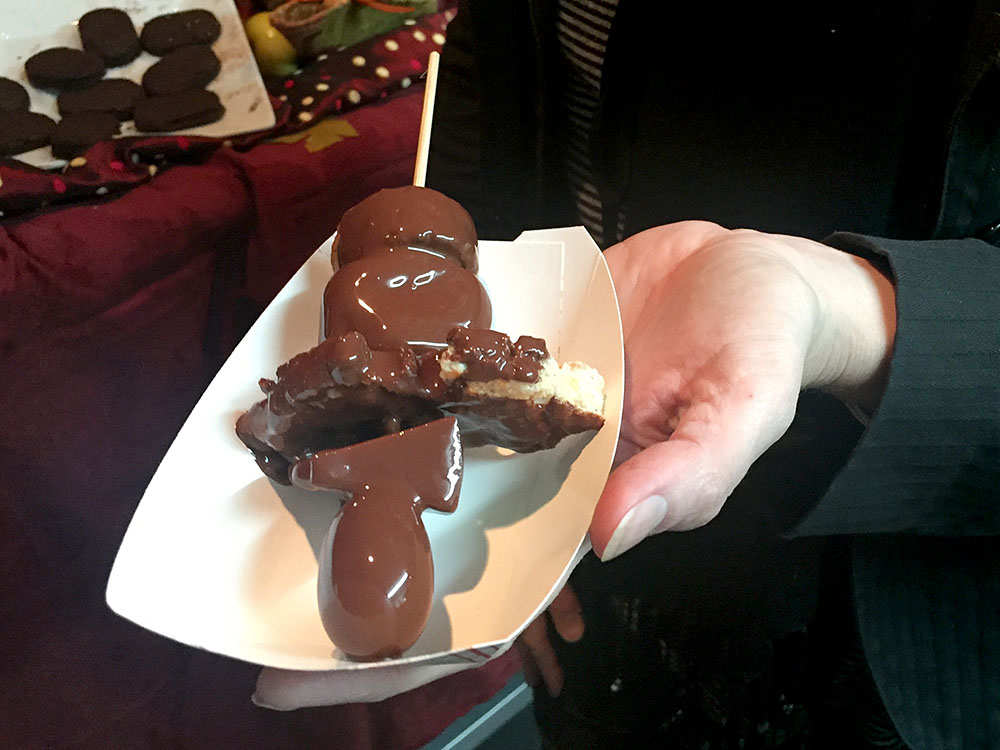 To wash it all down, there was hot chocolate and hot apple cider with chocolate-dipped cinnamon sticks.