Gingerbread with Lemon Sauce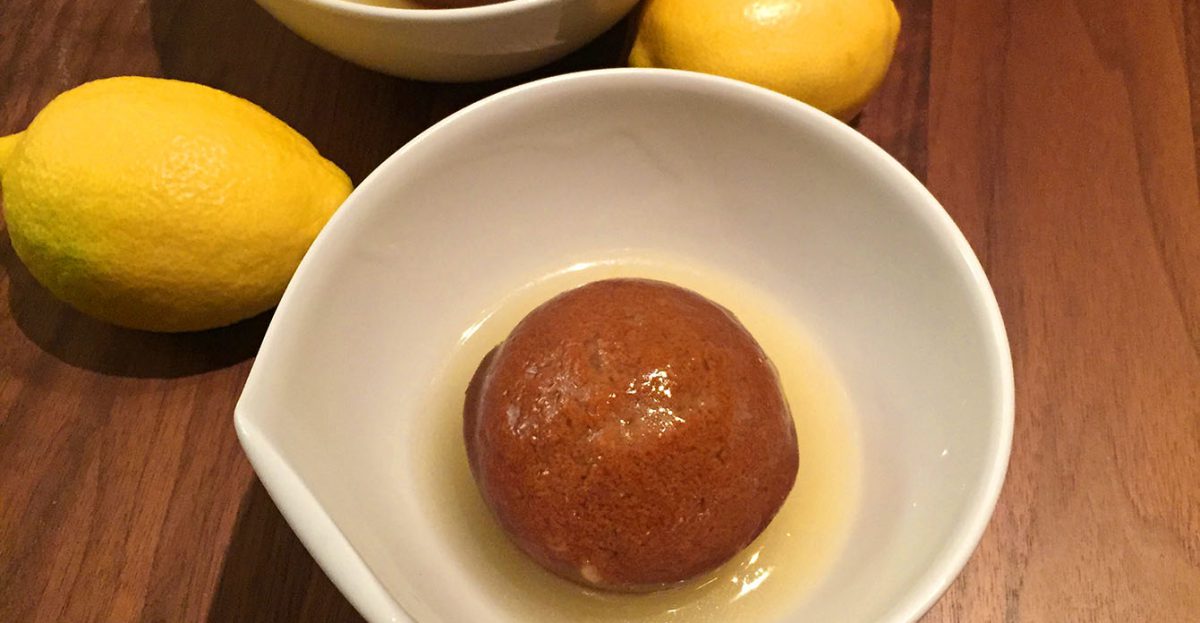 Gingerbread "cupcake" with Limoneira lemon sauce
One of my favorite desserts as a child was my grandmother's gingerbread, which she topped with lemon sauce. The smell of this gingerbread hits me with straight nostalgia. It brings back many happy childhood memories of enjoying comforting food in cool weather and anticipating the holiday season.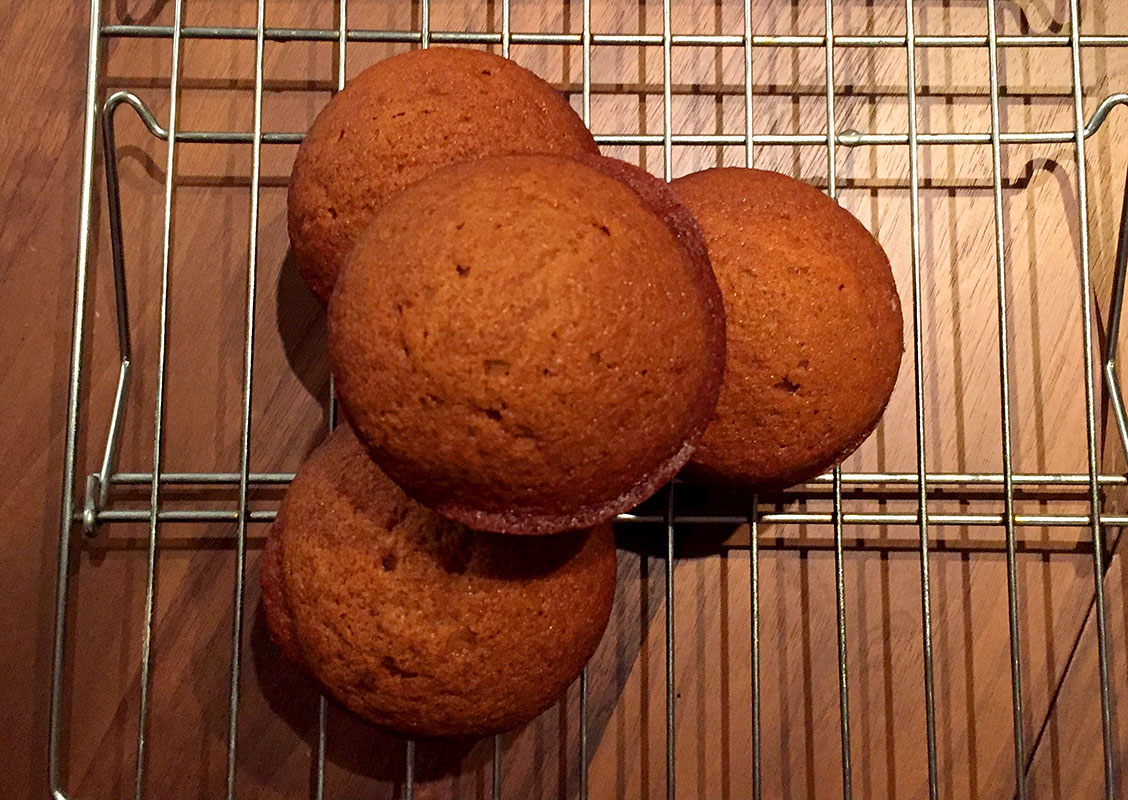 The spices in the recipe are typical of gingerbread—ginger, cinnamon and nutmeg. If you have Steen's Sugar Cane Syrup from Louisiana (I can't eat pancakes without it), that's what you use. Molasses will do in a pinch.
I recently learned that the recipe for the gingerbread itself had been passed to my grandmother by a long ago neighbor of hers who had gotten it from her mother. So, really, it is a woman named Mattie Lou's gingerbread (or perhaps her grandmother's? You never know!). To me, however, it will always be my grandmother Glo's gingerbread.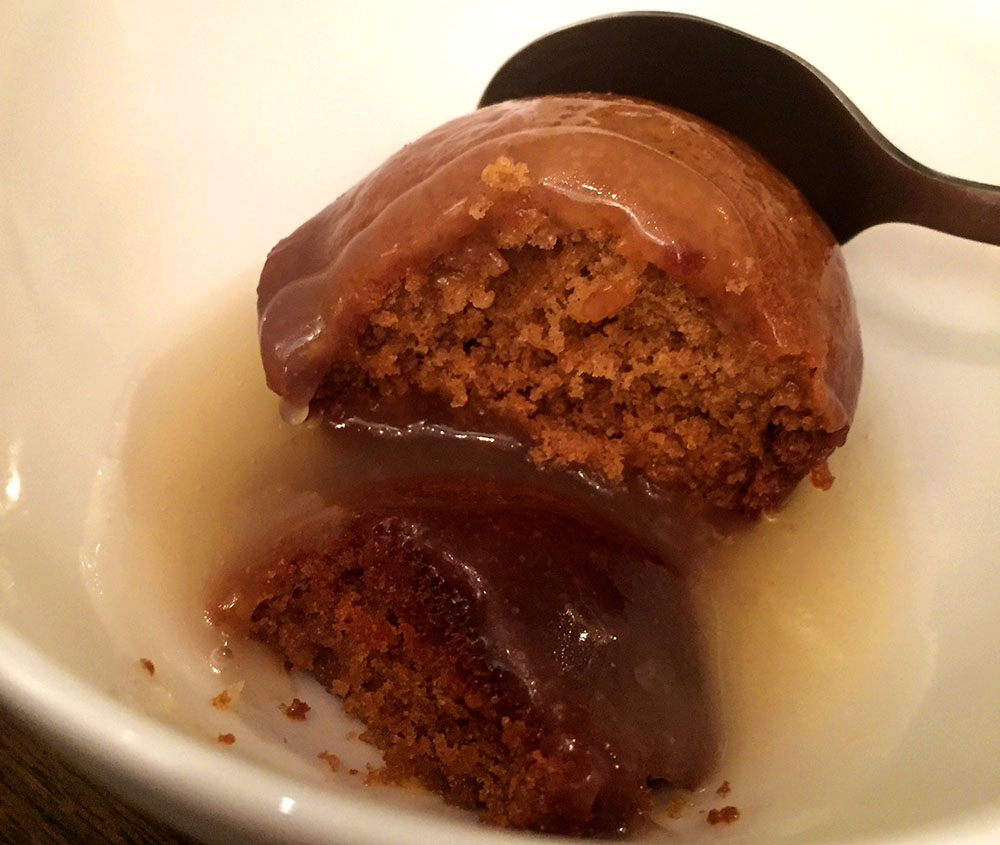 Glo recommends doubling the lemon sauce recipe. And you should always listen to my grandmother! I used bright, juicy Limoneira lemons for this batch.
You can prepare the dough ahead of time. This batter will keep in the refrigerator for several weeks.
I hope this gingerbread helps your family make wonderful memories, too!
Thank you to Limoneira, a sustainable citrus grower in California, for the lemons! Visit www.limoneiralifestyles.com for lemons and oranges, natural skin care products, and more.
Recipe:
Glo's Gingerbread with Lemon Sauce
Makes 9x13 pan or 24 muffins
2 sticks butter
1 cup sugar
1 cup molasses or sugar cane syrup
3 eggs
1 3/4 teaspoons baking soda
1 cup buttermilk
2 teaspoons ginger
2 teaspoons cinnamon
1 teaspoon nutmeg
1/2 teaspoon salt
3 cups flour
LEMON SAUCE:
1/2 cup sugar
1 1/2 tablespoons cornstarch
1 cup water
2 tablespoons butter
1 teaspoon lemon rind, grated
3 tablespoons lemon juice
1/8 teaspoon salt

Preheat oven to 350 degrees.
Cream butter and sugar, then add the syrup. Beat in 1 egg at a time.
Put baking soda in buttermilk and add to mixture. Add dry seasonings into the flour and sift in slowly.
Pour into a 9x13 pan or muffin tins and bake about 30 minutes or until firm to the touch.
Make lemon sauce by combining sugar, cornstarch and water over low flame, stirring constantly. When thick, remove and stir in remaining ingredients.
Serve lemon sauce over gingerbread, warm.