Tasting Tour NYC: City Cakes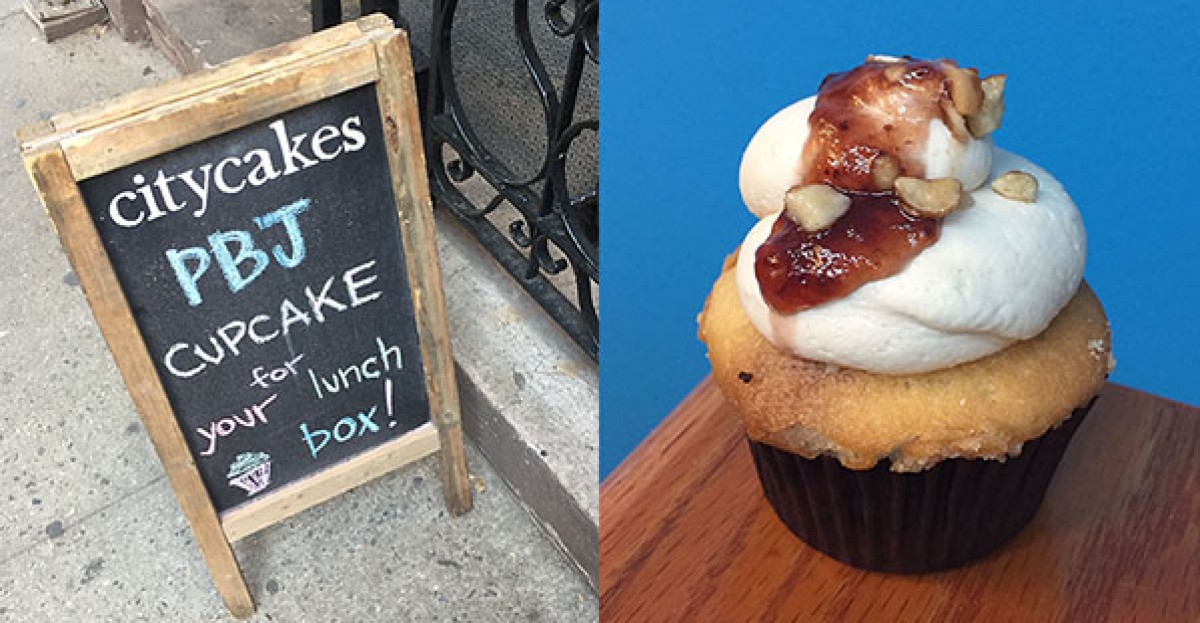 Chelsea, Manhattan
City Cakes
251 West 18th St. (basement)
www.citycakes.com
Though it calls itself "the cake shop known for cookies," City Cakes–quite a small bakery with only one oven–serves up a gorgeous array of gourmet cupcakes on a daily basis.
City Cakes offers classics alongside innovative creations. Here are the flavors I recently tried with a few trusty tasters.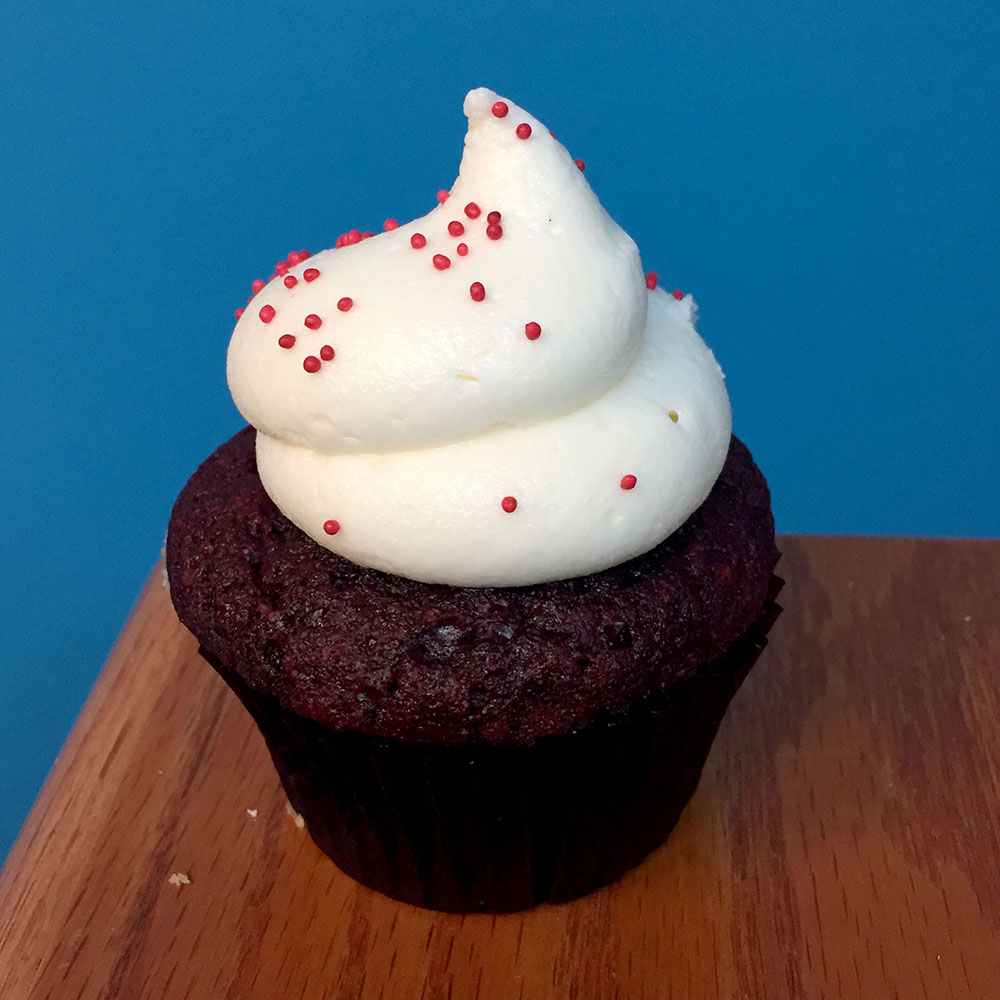 A good red velvet is a must, and City Cakes' Red Velvet Extravagance is a nice, moist cake and frosting with just the right balance of cream cheese.
City Cakes' special Peanut Butter & Jelly cupcake has "white bread" cake filled with, yes, peanut butter and jelly, covered with a light peanuty buttercream with some jelly on top.
One taster wanted more peanut butter and was a little thrown off by the "bread" cake, finding it too dense. It is a different sort of cake from the norm, but it hits that PB&J sandwich nail on its head.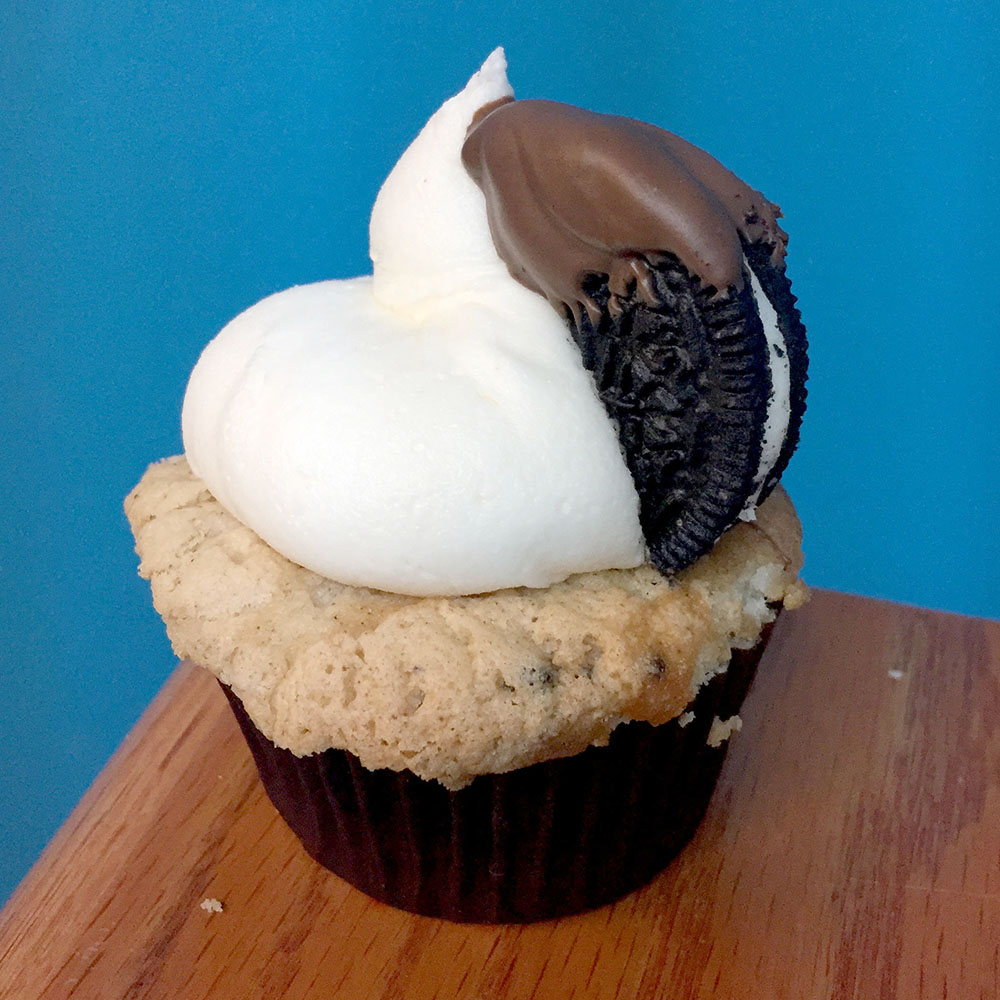 The City Cake's Cookies-n-Dream cupcake will please Oreo fans. Vanilla buttercream and a Nutella-dipped Oreo tops it off. This cupcake was described as having a Nutella core, but mine seemed missing. (No worries, we still enjoyed it!)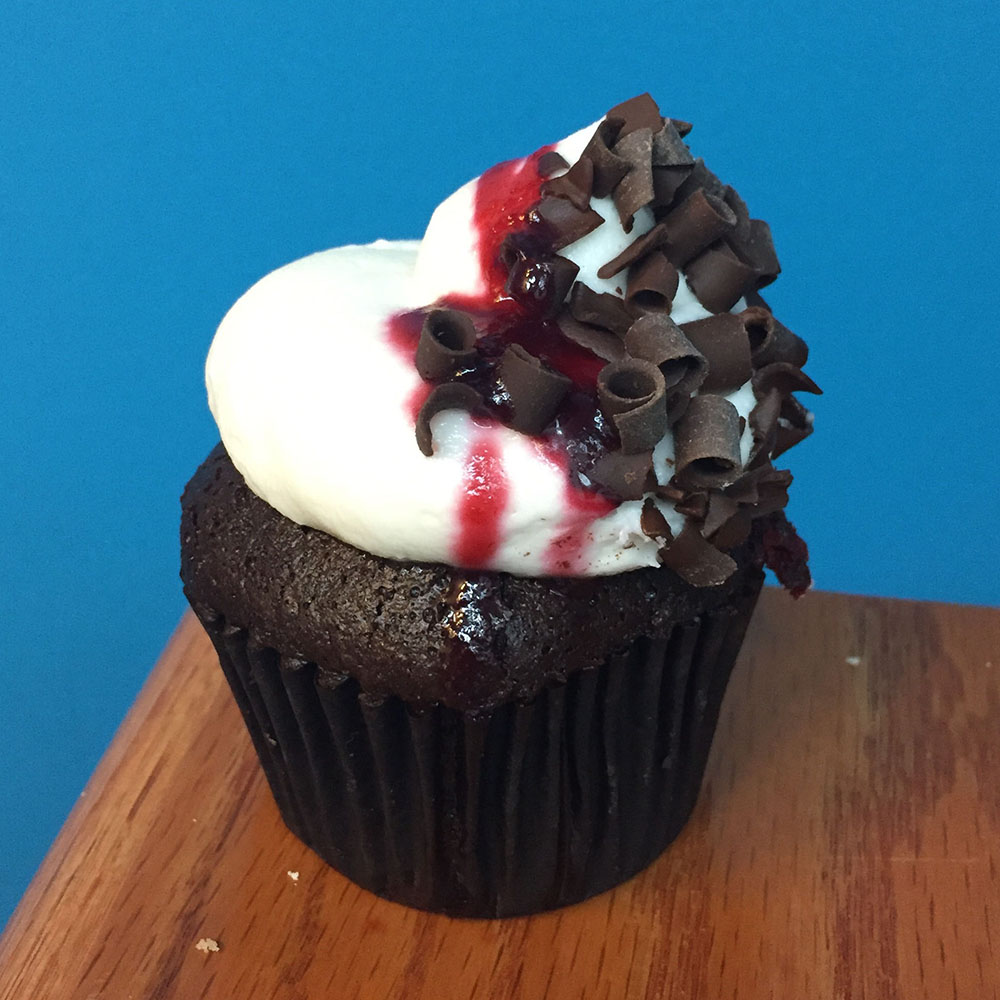 The Flourless Dark Chocolate Cupcake filled with raspberry purée from City Cakes is a tasty gluten-free option. It's a powerful punch of chocolate and raspberry that I really liked. Great with coffee (milk, no sugar).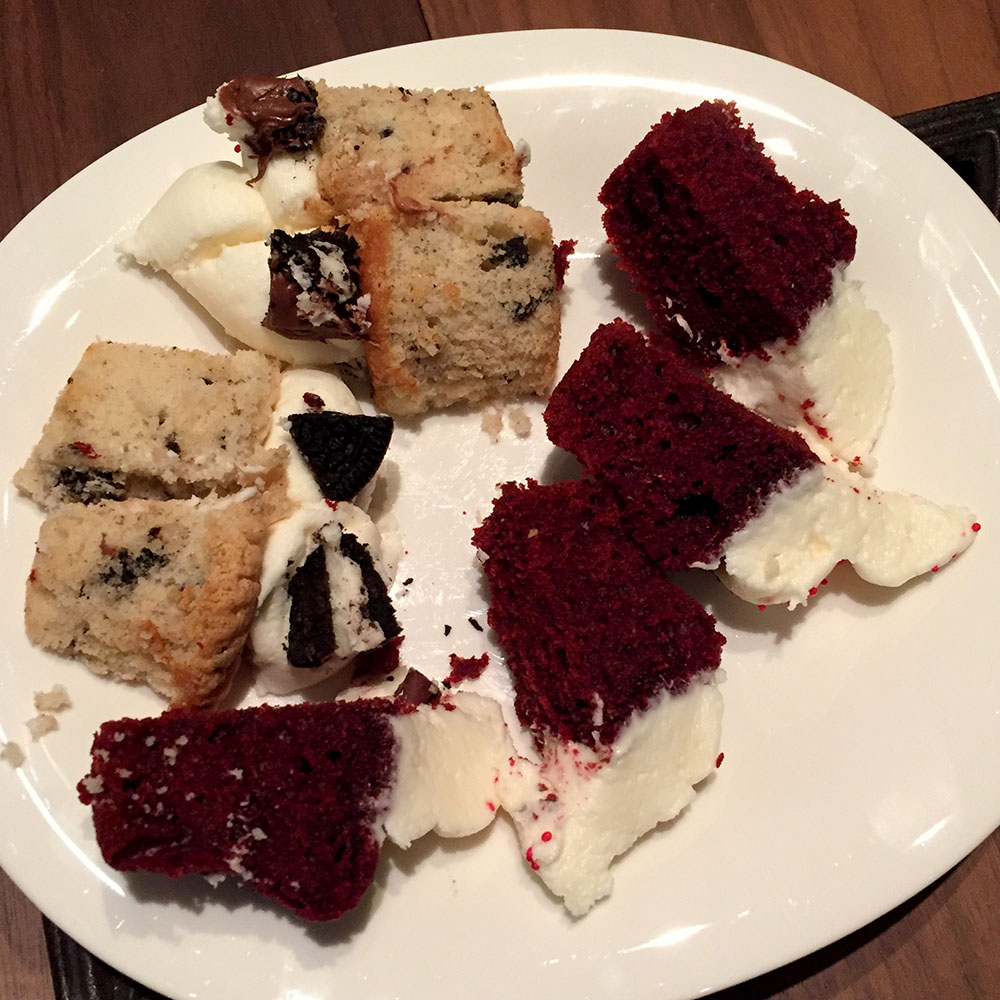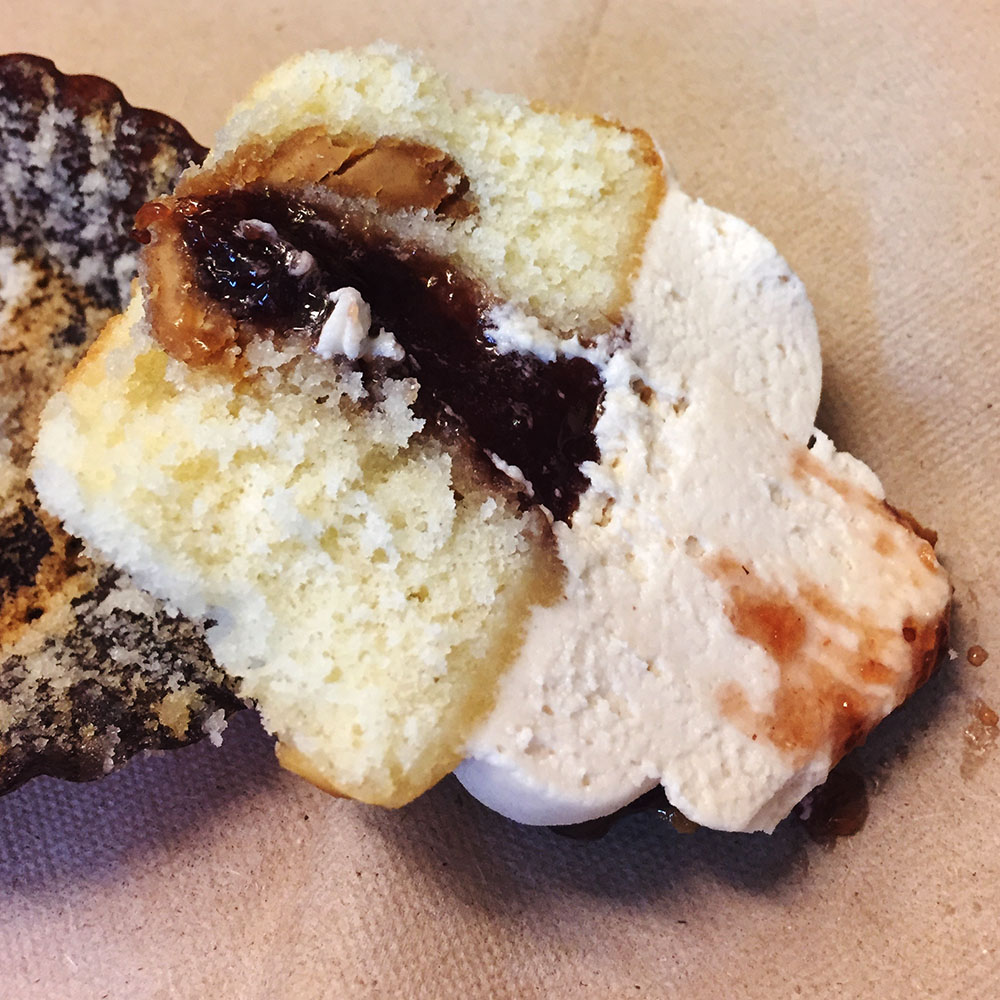 The cupcakes aren't all on offer. City Cakes' famous cookies deserve their own post, as do its crazy-dreamy sculpted cakes (this one will do for my next birthday, thanks!).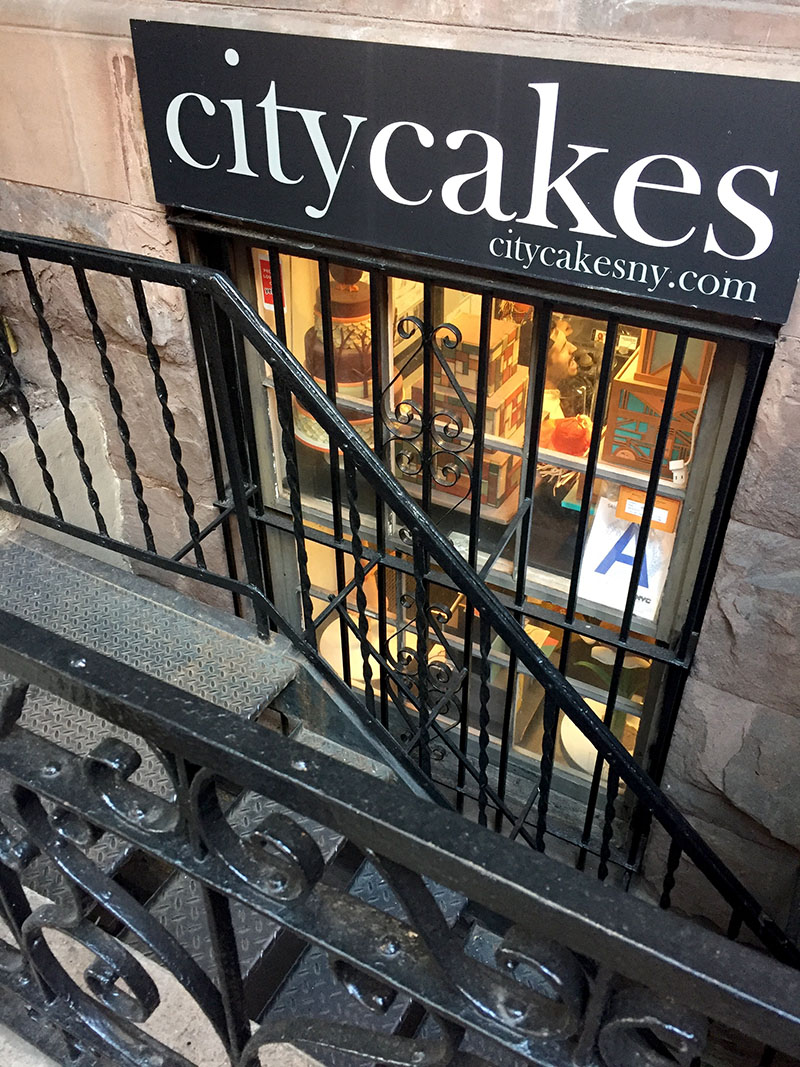 Venture downstairs to try these treats for yourself!