Brooklyn Brownies – Salted Chocolate Chip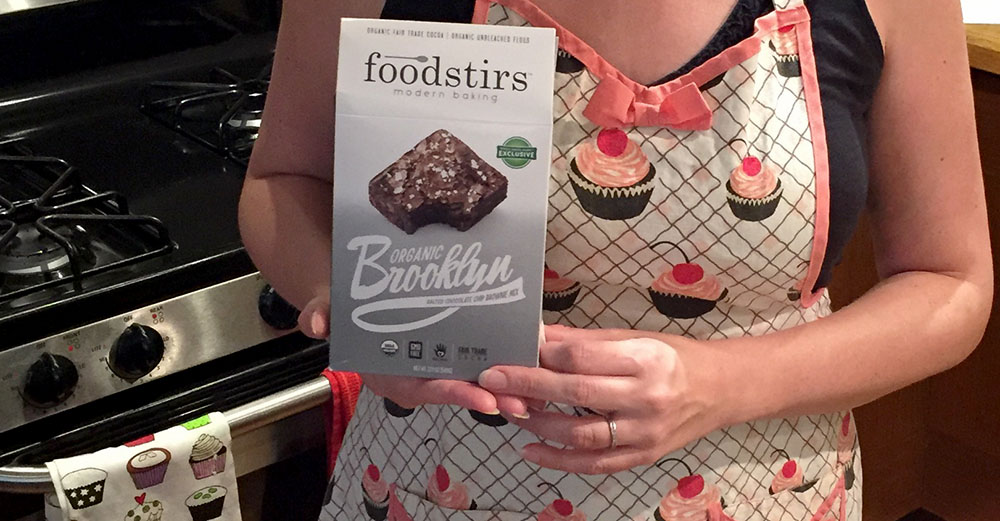 I dabbled in cake mix when I was younger. You know, teenagers like to experiment. But I learned my lesson and have been a "from scratch" girl since.
Why so tough on mixes? Typically, they are full of preservatives and down right baffling ingredients. I mean, do polyglycerol esters of fatty acids sound like something you want to consume? You can taste the "mixiness" of it. No, thanks.
Enter Foodstirs…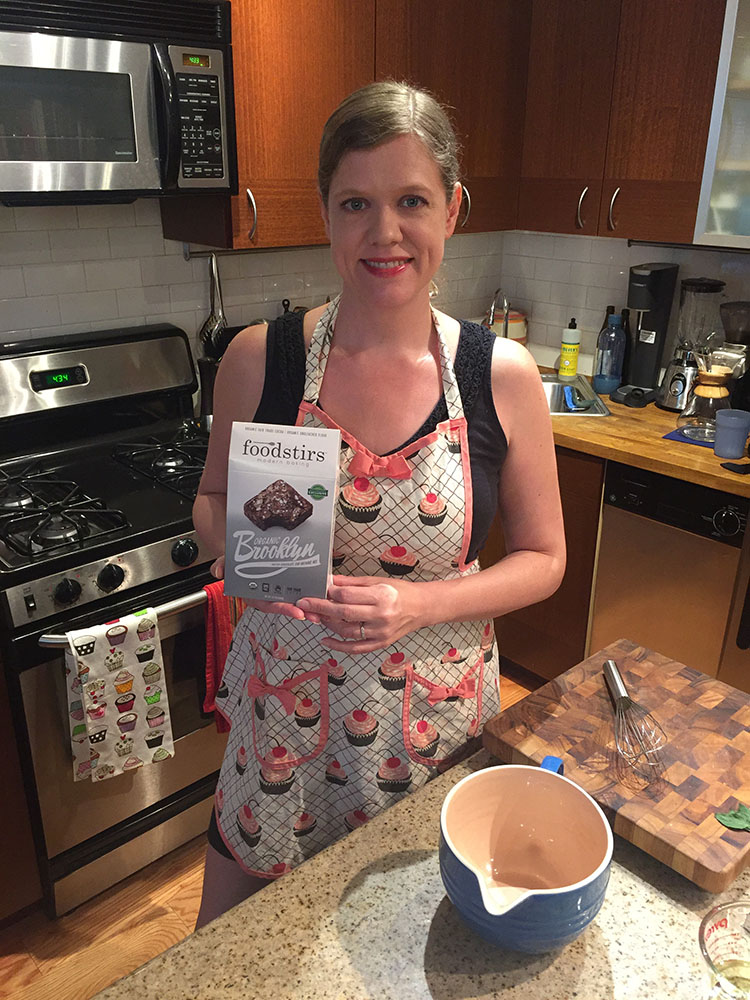 Foodstirs—founded in 2014 by Sarah Michelle Gellar (yes, of Buffy fame) and friends Galit Laibow and Gia Russo—offers what they call quick-from-scratch mixes. Each mix contains only 6-10 organic and GMO-free ingredients that can be traced to their source. Now, that's a kind of mix I can get behind.
I decided to try out the exclusive Brooklyn Brownie Mix that recently debuted at Whole Foods in the neighborhood of Williamsburg. This mix makes a chocolate brownie with chocolate chips and salt flakes on top. (Someone thinks we Brooklynites are "salty," eh?)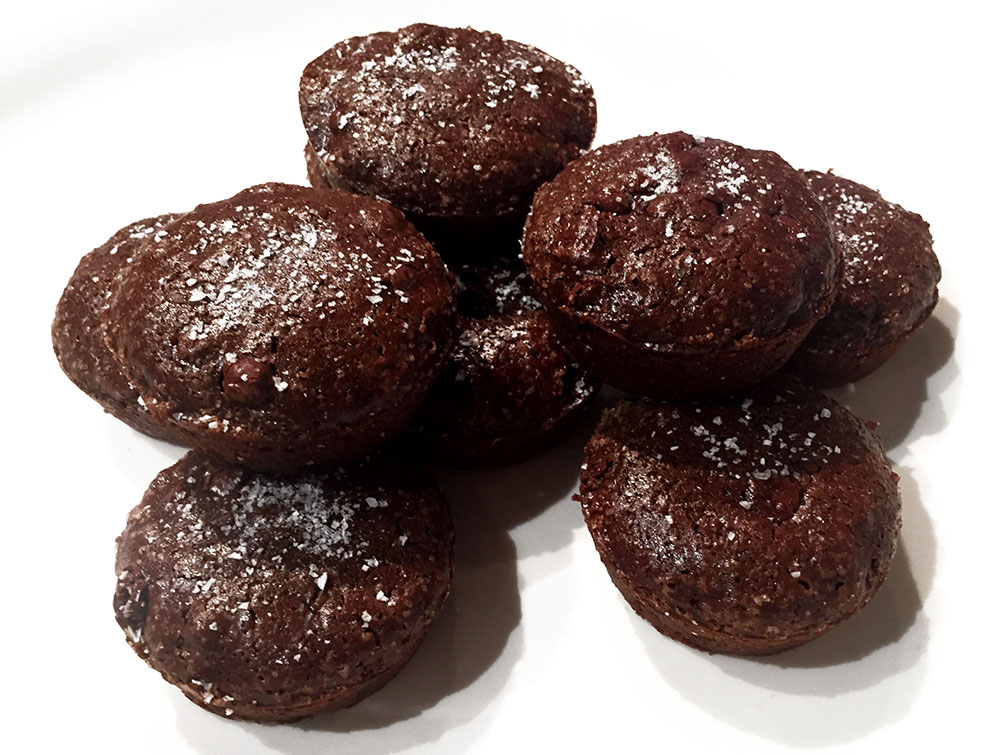 As promised, the instructions were simple and quick. I needed only 2 eggs, vegetable oil, and a little water to get going. I grabbed my whisk and batter bowl, and set to work.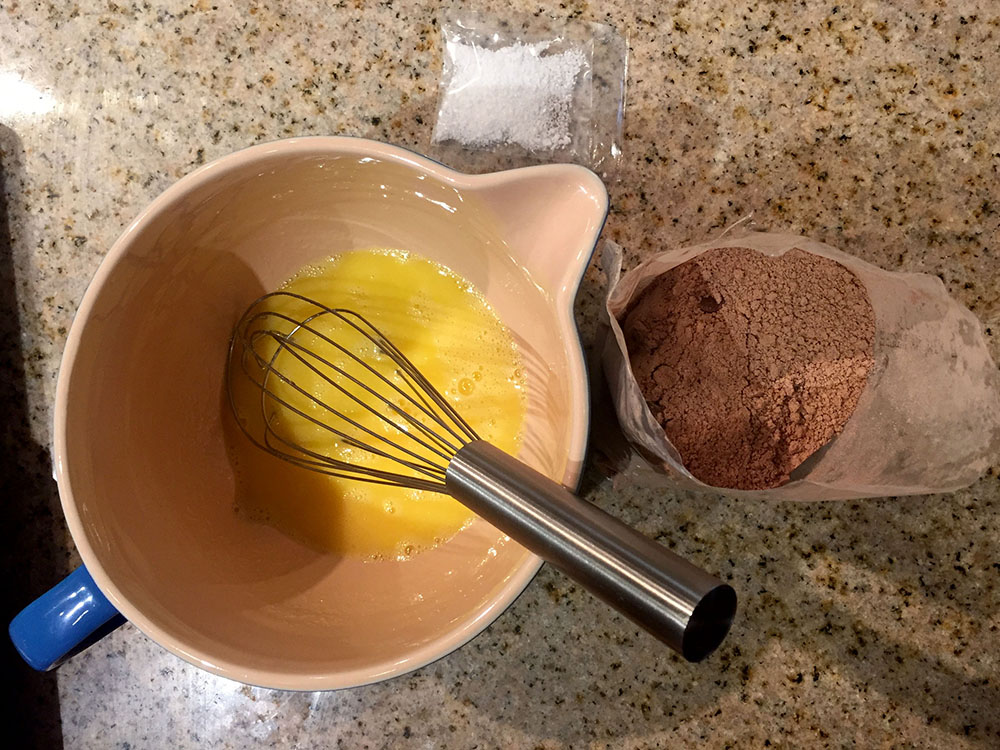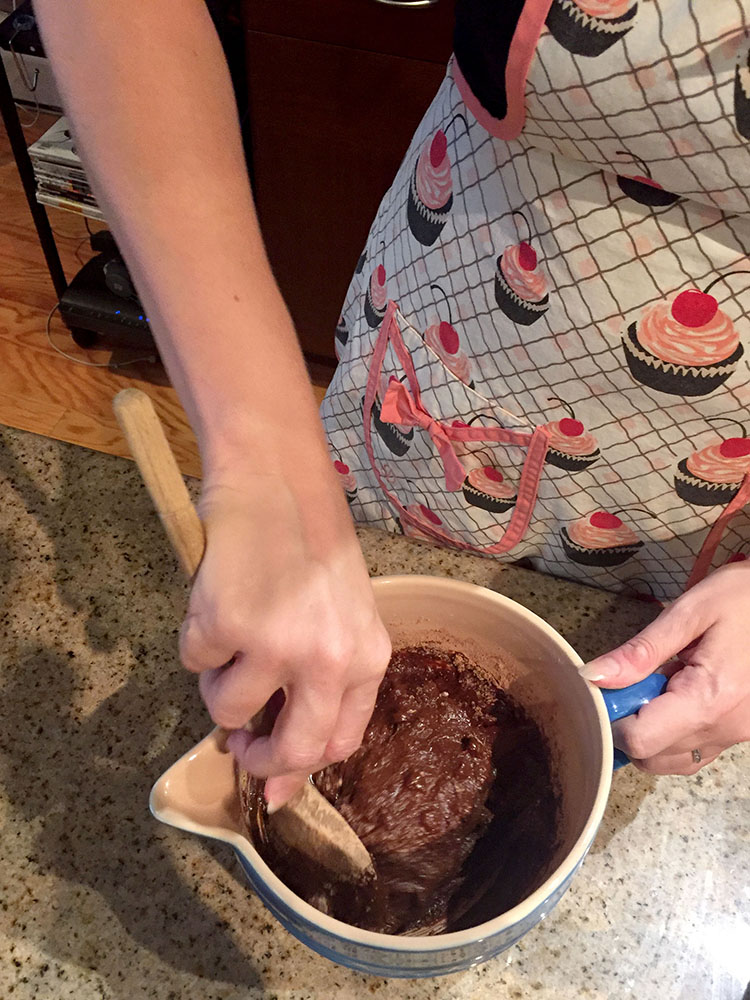 One change to the instructions, I made cupcake-sized brownies instead of spreading them in a 8″x8″ or 9″x9″ pan. That worked great and gave me reasonable single portions.
Of course, I immediately ate two.
They were delicious with none of that "mixiness" I so loathe. I look forward to trying out some of Foodstirs' other offerings. (I have my eye on you, Chocolate Chippy Cookies.)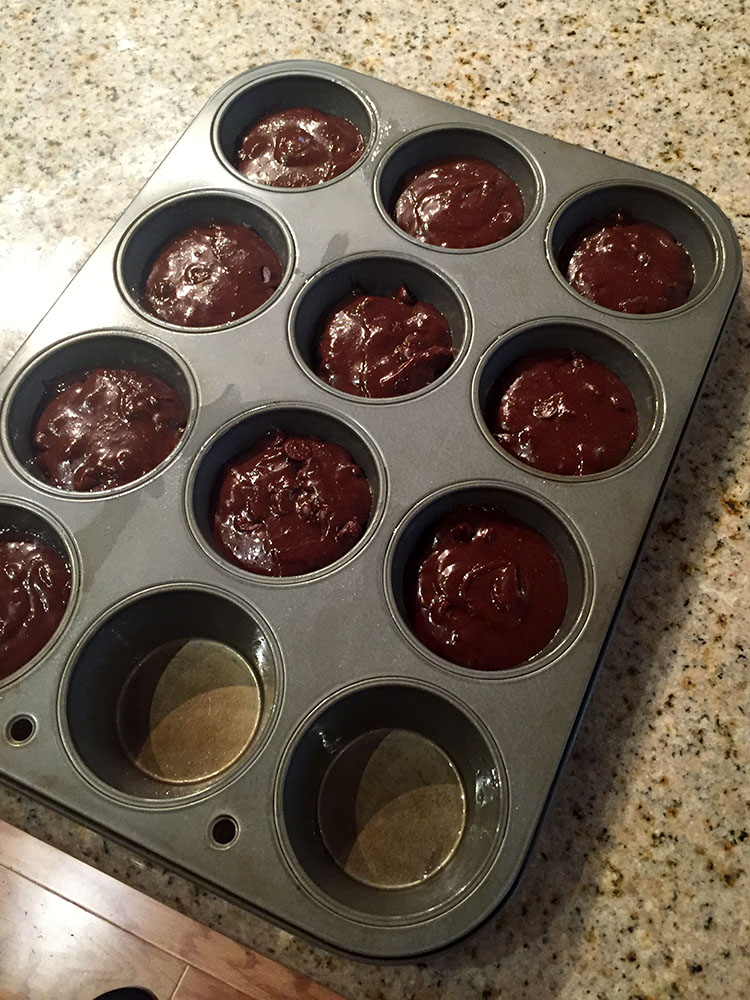 Find Foodstirs mixes at all Whole Foods Northeast locations or on Foodstirs.com. The Brooklyn Brownie Mix is available exclusively at Williamsburg Whole Foods. Foodstirs also offers foodcrafting kits (buy online or subscribe) such as the Celebration Cupcake Baking Kit, which includes frosting and cake mixes, sprinkles, liners and toppers.
Thank you to Foodstirs for providing mixes for me to sample.
I'm on Snapchat! Add me @cupcakesamelie.