Berry Icing for Chocolate Cupcakes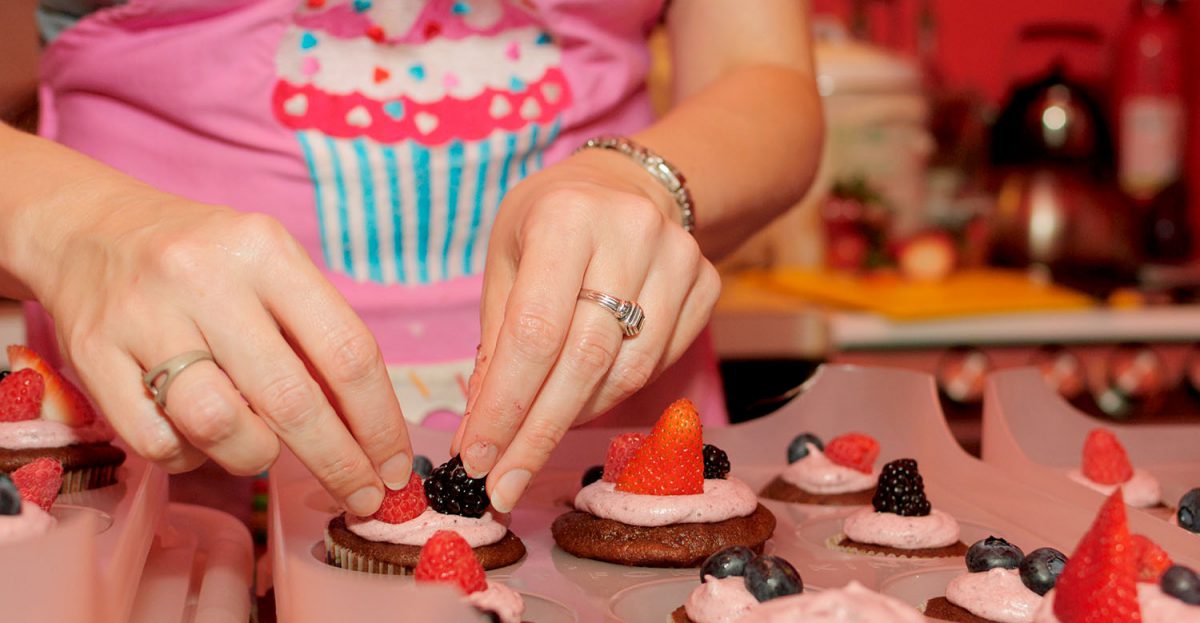 My friend requested something with berries and chocolate for her son's birthday, so I started thinking about the ways I could incorporate berries into cupcakes. Strawberries cooked in? Mix berries in the icing? Core the cakes and drop a fresh, raw strawberry in?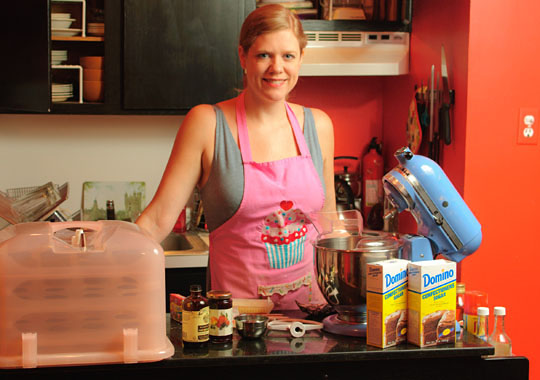 Then I was reading about a well-received frosting for a strawberry birthday cake that was made with fruit preserves to get around the problem of introducing too much liquid when using fresh berries. I was planning to use strawberries, blackberries, blueberries, and raspberries, so when I saw a jar of no-sugar-added berry preserves at Le Pain Quotidien that included all of the above, I snatched it up.
In my research, I came upon recipes with anywhere from one teaspoon (right…) to half a cup of preserves per batch of icing. I started with my basic buttercream with a little cream cheese–I had about 3-4 oz. leftover from something else–and added preserves a tablespoon at a time.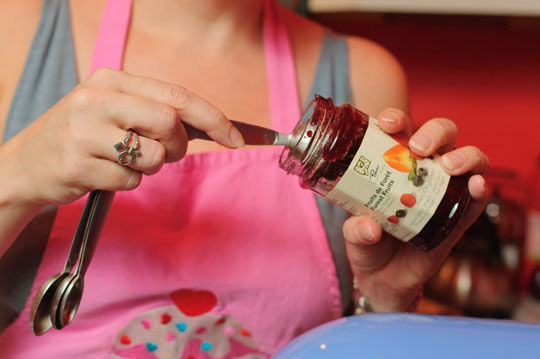 I kept going until it tasted just right.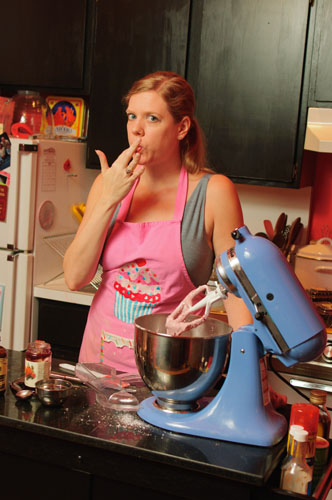 Most of the jar ended up going in, and I added some extra powdered sugar to get the right consistency. Once it was a nice flavor and color, it was ready to meet its cupcakes!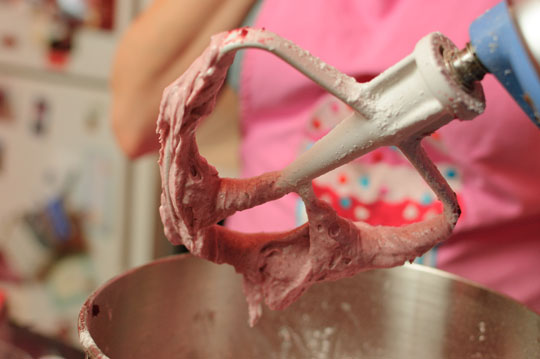 I had baked a batch of chocolate cupcakes, half mini and half regular size. I tackled the small ones first, using a basic round tip to pipe a good dollop of icing onto the cakes.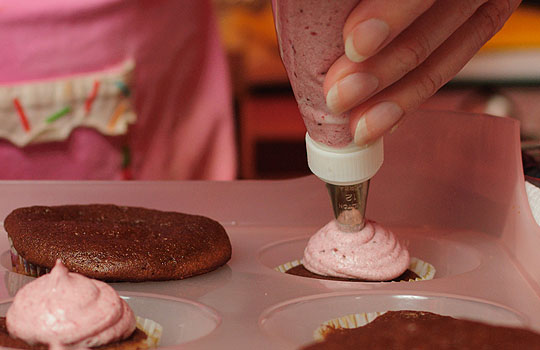 I finished them with berries, 2-3 raspberries and/or blueberries on each and some with one big, juicy blackberry. The large cupcakes got several berries or one large strawberry.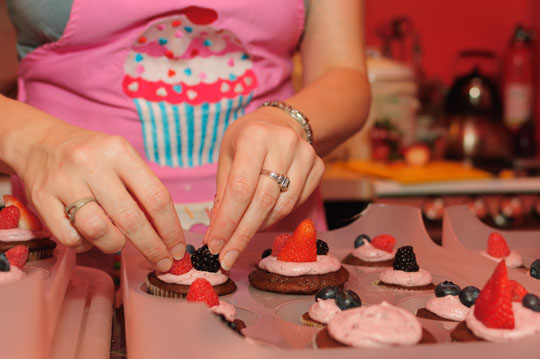 I took them off to a two-year-old's birthday party, where they were met with high acclaim. They were quite pretty and tasty, if I do say so myself!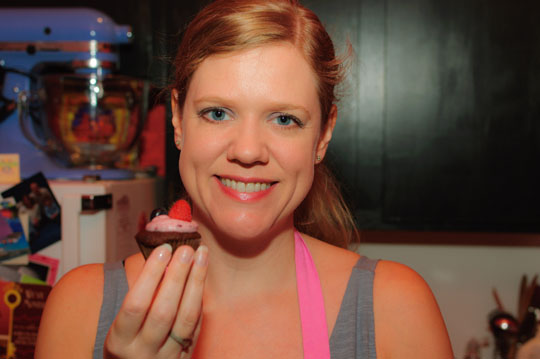 More photos from this post can be found in the Photo Gallery!