Summer Strawberry Cupcakes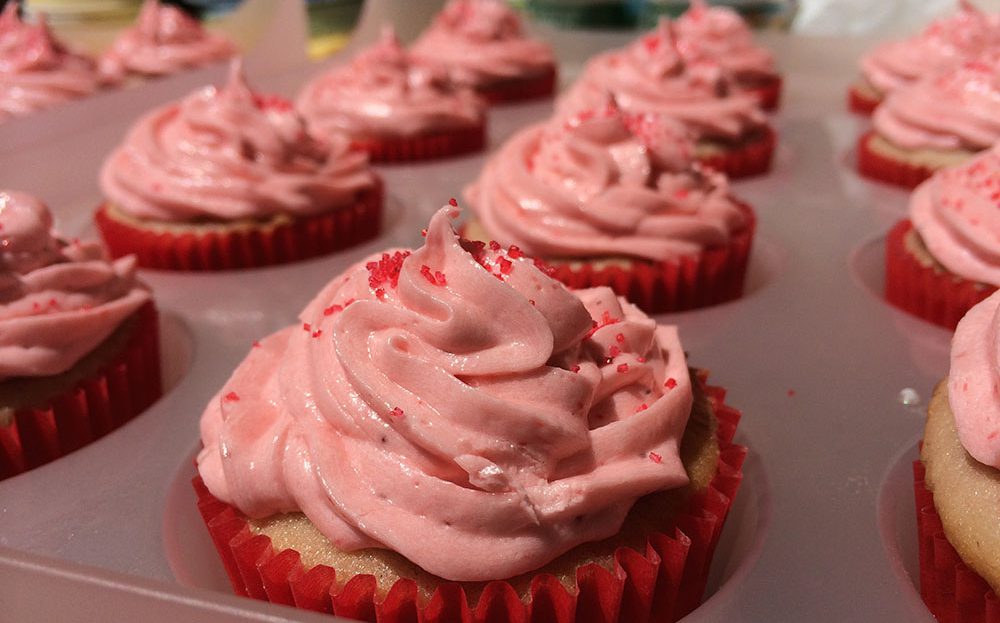 Summer officially starts this weekend, and summer means the tastiest strawberries are ready to go into our breakfast, salads, desserts, or just straight into our mouths!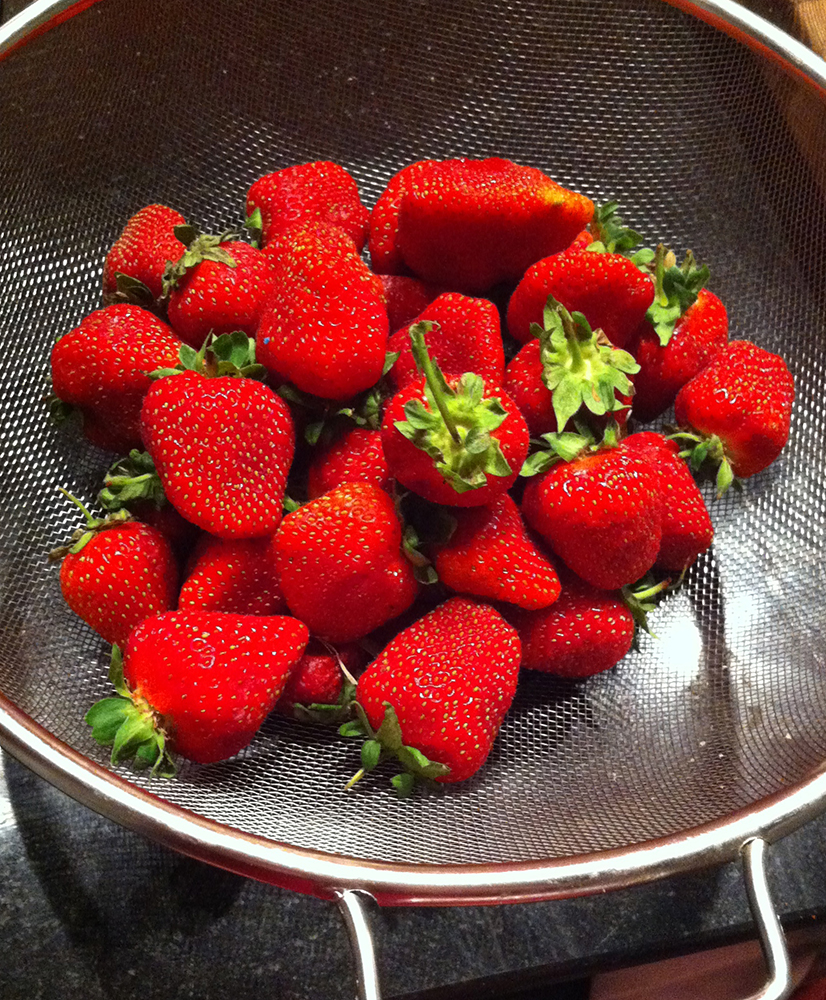 My CSA (Local Roots) gets us these luscious strawberries from Phillips Farm in New Jersey. I was so excited to see a quart of them waiting for me at pickup, especially as my favorite almost-5-year-old had requested strawberry cupcakes for his birthday party.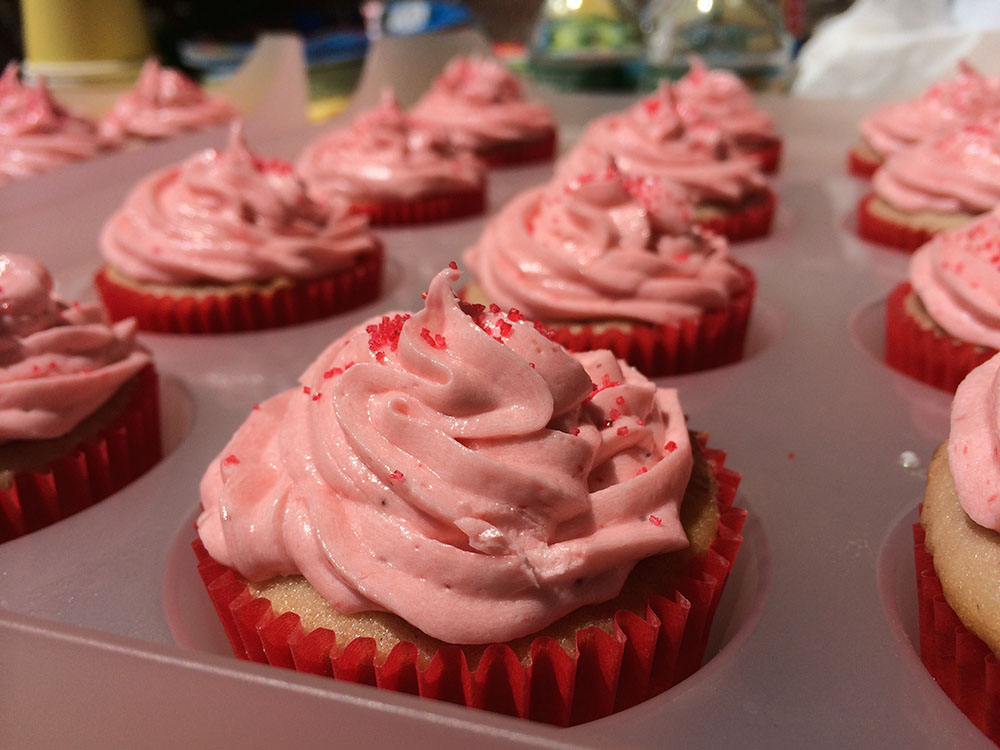 In the past, I have found that using preserves works better for baking, but I wanted to go all fresh this time around. One of the complaints I hear is that it's hard to get a strong strawberry flavor in cake using just fresh berries. With that in mind, I sliced up about half the quart and added a little sugar, refrigerating for 2 days to draw out liquid and concentrate the flavor. I drained (and reserved) the juice and puréed the result.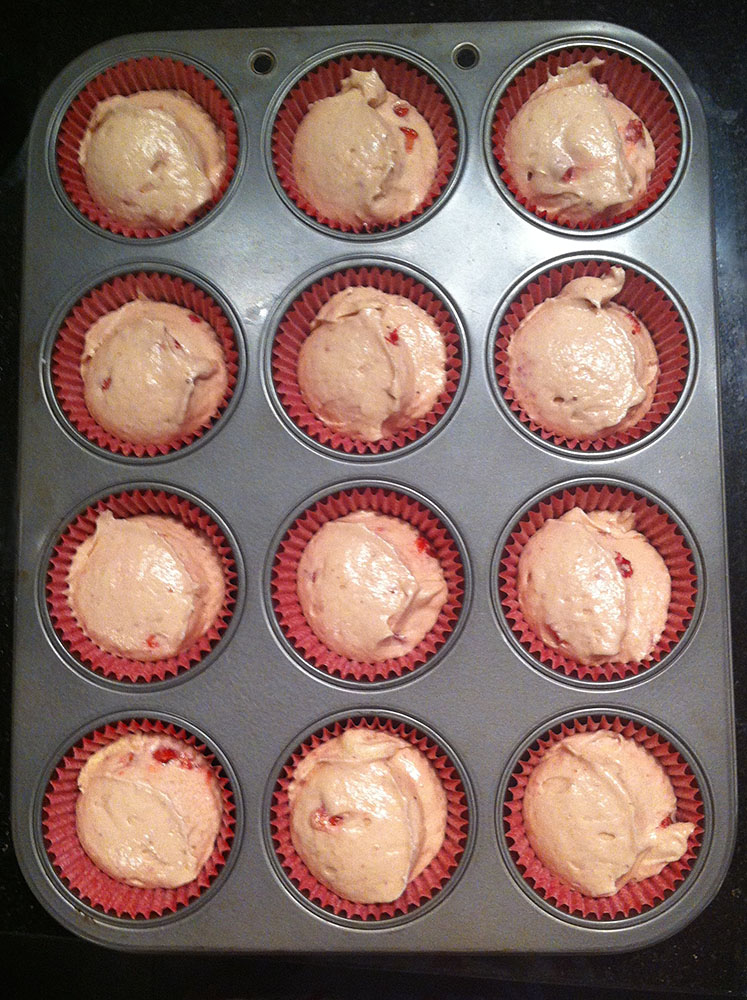 Since another complaint is that fresh berries have too much liquid to use in frosting, I used the purée without juice in the frosting. I did use the purée with the reserved juice in the cupcakes, plus some freshly chopped strawberries. I was glad that I decided to use those extra strawberries at the end, as the little chunks of fruit were a great addition to the cake. I think the purée of 2-day-sugared strawberries really helped me nail the flavor, though.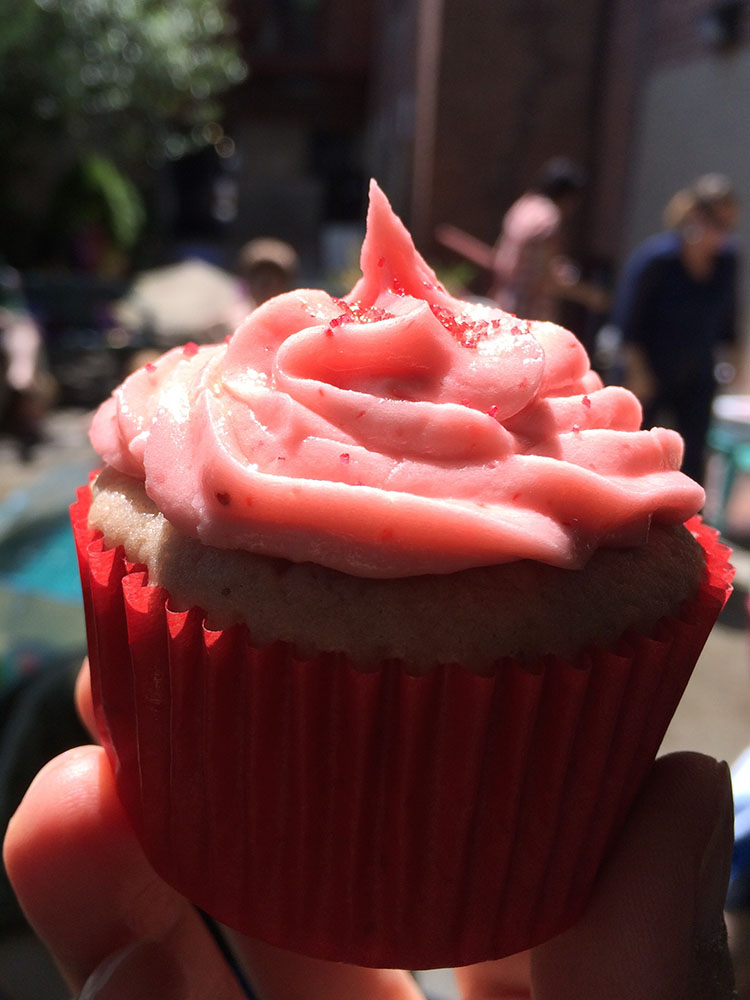 Grab some freshly picked strawberries and welcome summer!
Recipe:
Fresh Strawberry Cupcakes
Makes 30 cupcakes
2 sticks butter
2 cups sugar
5 eggs
2 teaspoons vanilla
8 ounces sour cream
8 ounces strawberry purée (with juice)*
1/2 cup chopped strawberries
1 tablespoon baking powder
1 teaspoon salt
3 cups flour

Preheat oven to 325° F. Line muffin tins with paper liners. (I used red ones!)
Combine butter and sugar, mixing until sugar and butter form a cream. Add eggs one by one, then the vanilla. Mix on medium speed until light and fluffy.
Sift together baking powder, salt and flour. Add half of the flour mixture, followed by sour cream and strawberry purée, and then add the rest of the flour mixture. Mix until combined, but do not over mix. Scoop cupcakes into lined tins and bake for 20-22 minutes at 325° F, turning the pans after 10 minutes.
*For purée: 1/2 quart fresh strawberries, sliced, covered with sugar and refrigerated 2 days, drained, then puréed (remove 1/2 cup for frosting, then mix juice back in)