Sansa's Lemon Cakes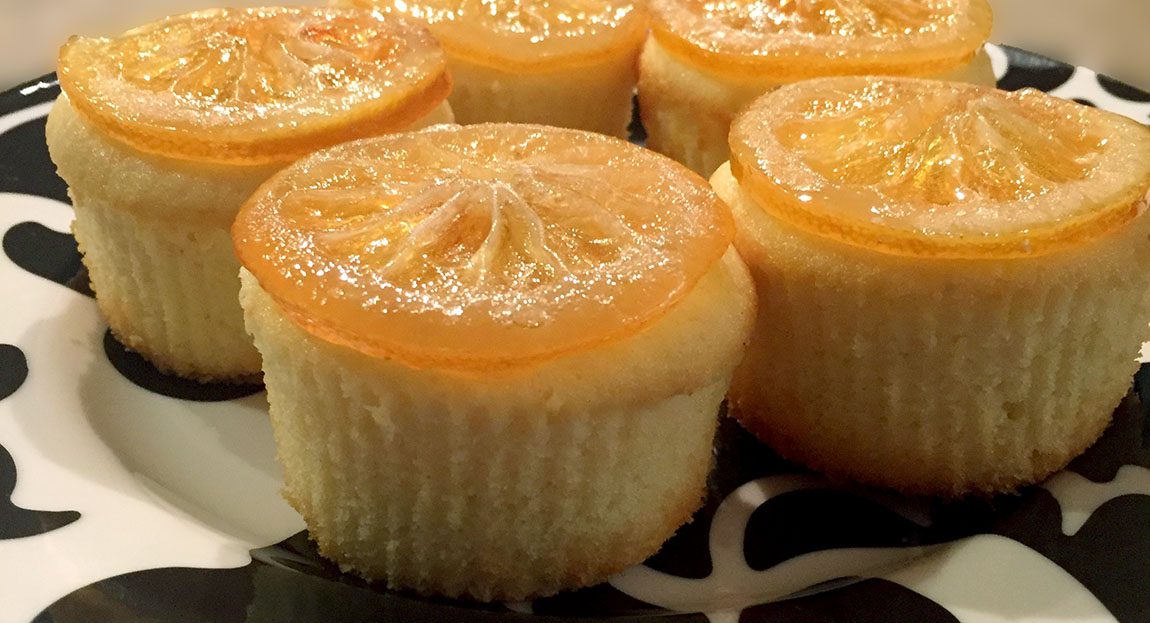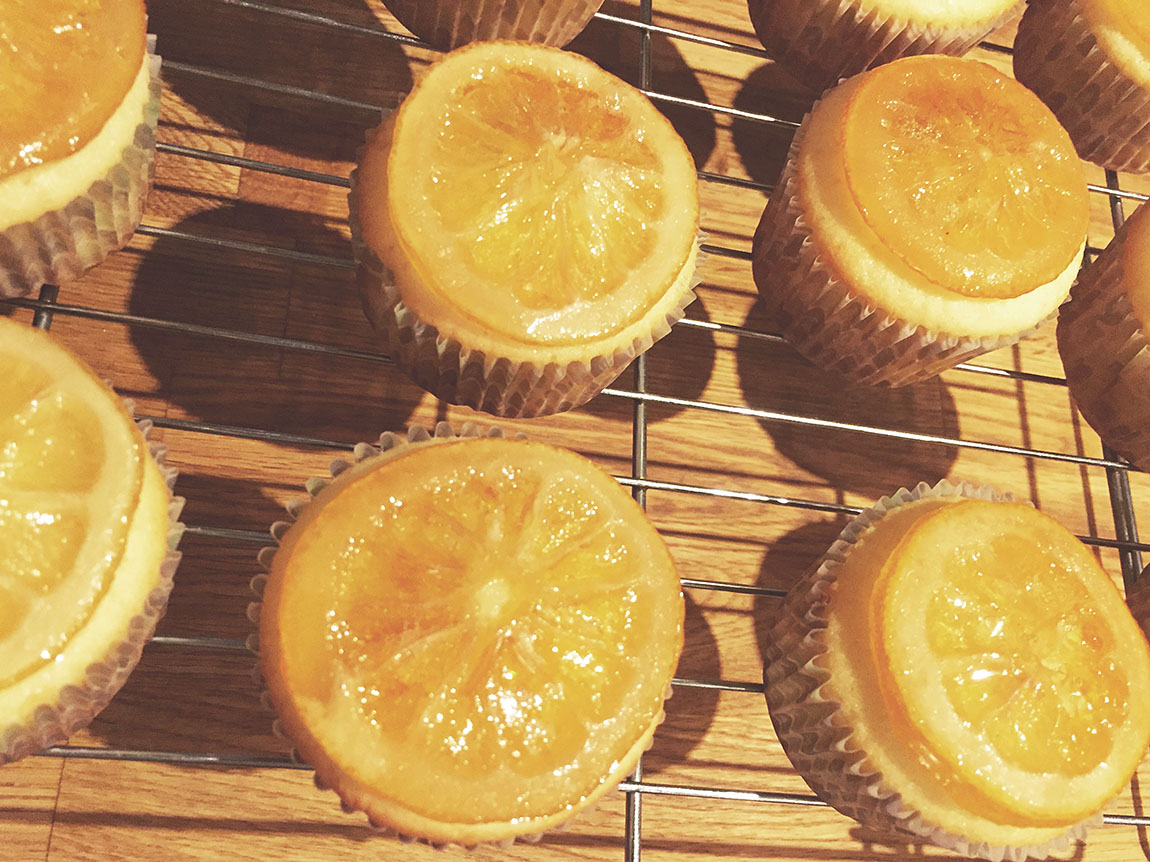 In 2007, I wrote a post about Harry Potter and mentioned my current fantasy favorite as George R.R. Martin's A Song of Ice and Fire series. I noted that "I won't run into too many people reading it on the subway." Boy, was I wrong about that! Little did I know that these books would become a hugely successful HBO series. Almost everyone is familiar with Game of Thrones now, even if they do not watch the show.
I watch with some friends, and we tend to wait to view 2-3 at a time after the premier. I haven't seen Episode 2 of Season 6 yet, please don't tell me the Big Things that happened! I can tell this will be a tough season to delay watching.
Last year, I baked a castle cake for the premier. This time, I decided to make a version of the go-to Game of Thrones dessert, the lemon cakes Sansa Stark adores. Sadly, she has not gotten to enjoy any lately.
There are a lot of recipes out there for this Westeros treat. (If you are a fan of the series, you should check out Inn at the Crossroads.) My interpretation of a lemon cake is a lemon cupcake with a candied lemon on top. Since I have a tried and true Lemon Cupcake recipe, I didn't mess around trying any others.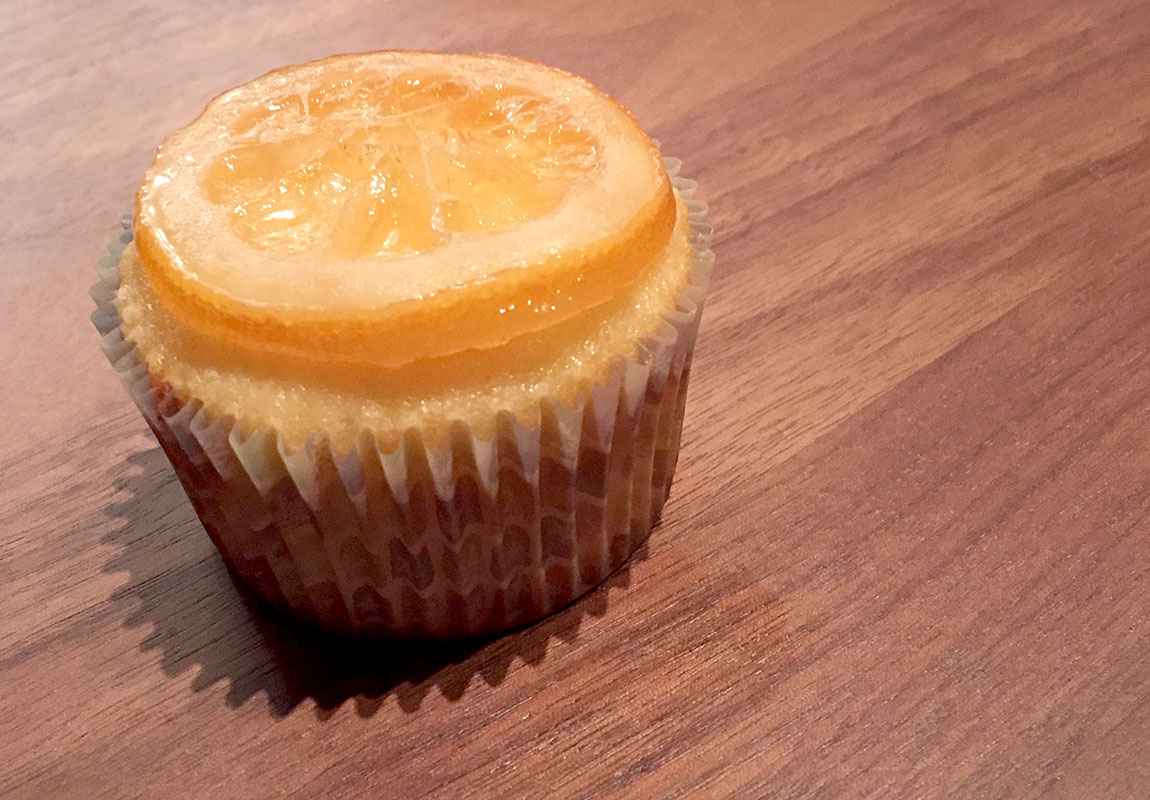 To prepare the lemons, I cut them into 1/8″-1/4″ inch slices and removed the seeds. I tried to use a mandoline, but it did not work well for me. The blade caught on the rind—possibly a problem with my technique or the mandoline itself—squeezing the fruit too much before slicing. I had better luck carefully cutting with a knife.
I cut enough to get 12 complete rings of similar size, keeping the smaller ends of the lemons for juicing. I blanched in boiling water for 1 minute, then chilled in ice water. I dissolved 2 cups of sugar in 1 cup of water in a large pan, brought it to a simmer, then added the lemon slices in one layer. They simmered for an hour before I took them out to cool and harden on a wire rack.
I did not let the lemon slices dry completely before I put them on top of my cupcakes, so they would stick to the cakes. They remained moist, which was fine for my purposes. For real candied lemons, let them dry overnight.
I removed the cupcake liners before serving. I don't think they have such things in the Seven Kingdoms!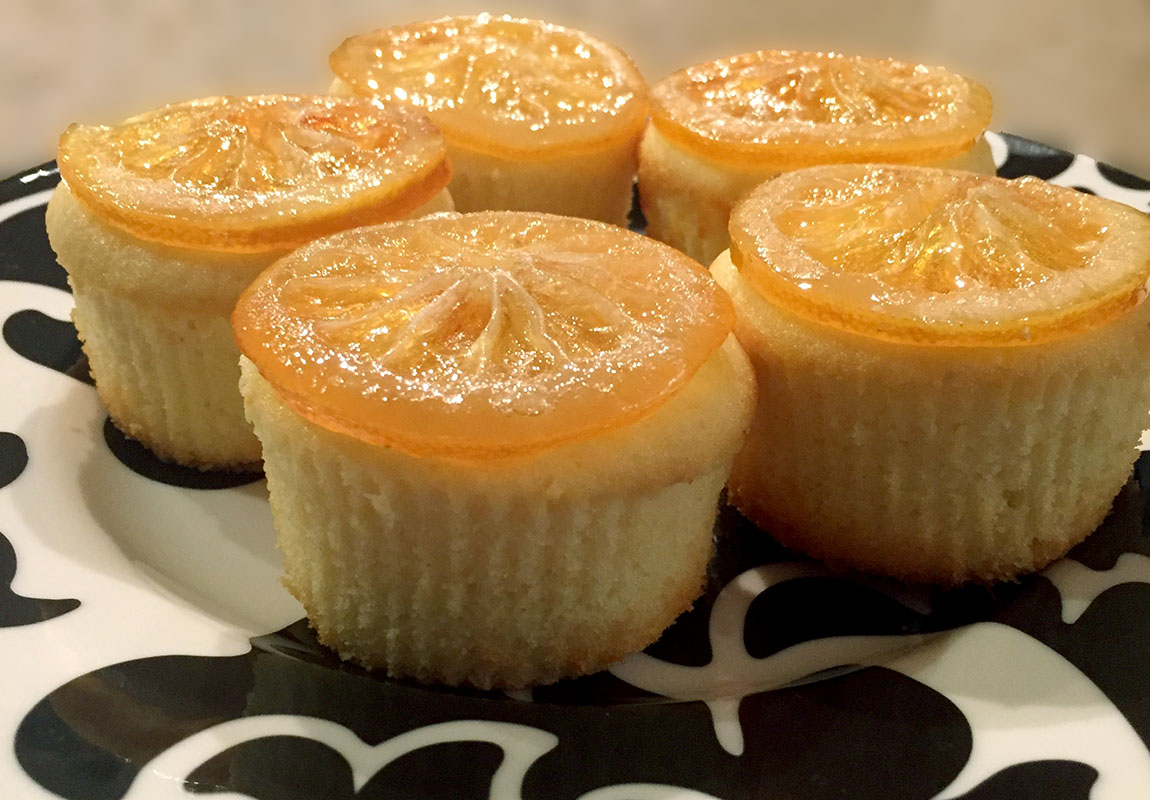 Recipe:
Lemon Cupcakes
Makes 14 cupcakes
1 1/4 sticks unsalted butter
4 oz. cream cheese
1 1/2 cups sugar
3 extra large eggs
1/2 teaspoon vanilla extract
1 tablespoon lemon juice
1 1/2 cups flour
1 tablespoon lemon zest
1/4 teaspoon baking powder
3/4 teaspoon salt

Preheat oven to 350 degrees F. Line muffin tins with paper cupcake liners.
Cream the butter, cream cheese and sugar at medium speed, then reduce to low. Add the eggs one at a time, then add the lemon juice and vanilla extract.
Sift together the flour, baking powder, and salt. Add the lemon zest to the flour mixture. Incorporate the dry ingredients gradually into the wet ingredients, mixing until just combined.
Scoop batter into lined muffin tins with an ice cream scoop or the method of your choice (about 3/4 full). Bake for a total of 20-22 minutes, or until a toothpick comes out clean, rotating pans halfway through.
Cool for 5 minutes before removing from pan. Once cupcakes are room temperature, frost or dust with powdered sugar. (Lemon, raspberry or other fruit-flavored icings are all good choices, or get fancy with a candied lemon!)