Travel Treats: Houston, Texas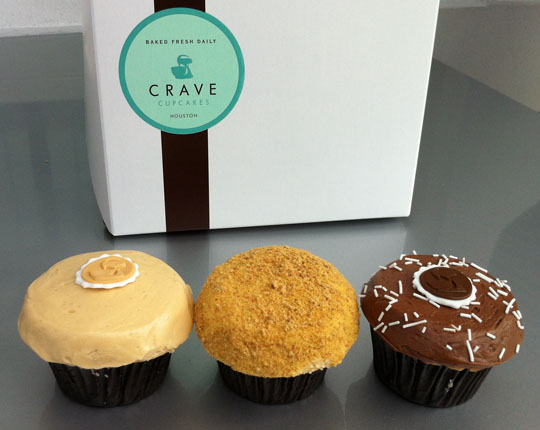 I made one cupcake stop last weekend in Houston during a quick trip to visit family there. Sampling cupcakes is always especially fun with little ones along!
Houston
Crave Cupcakes
1151-06 Uptown Park Blvd.
www.cravecupcakes.com
Owned by Texas natives, Crave Cupcakes has two locations in Houston. We stopped at the one in Uptown Park. The second Crave is in West University.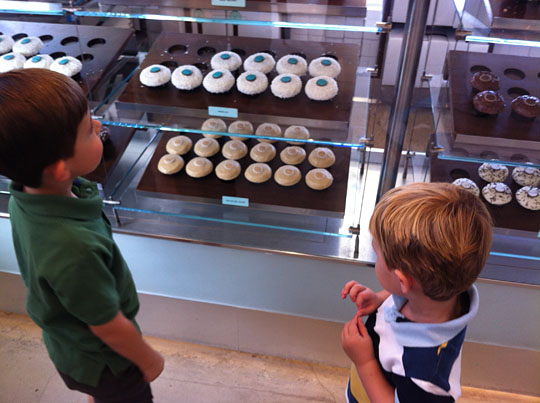 As we entered, we saw that there were about 15 regular cupcake flavors from which to choose, along with some breakfast cupcakes and two gluten-free options. Arranged in glass cases, the neat shelves of cupcakes reveal the bakers working behind. The store and all its products—including the cupcakes—have a smart, clean design. I really like the mixer logo and the blue and brown.
We purchased three cupcakes to share between two children and three adults. The first was a Chocolate on Vanilla, a more basic cupcake the kids were sure to like. The vanilla cake was a little denser than the others. My sister-in-law described it as "biscuity." We decided on a Key Lime as our more adventurous choice. It had a light, bright lime taste throughout the cake and icing. Rounding off our snack was the Dulce de Leche, a rich cupcake with a delightful dulce de leche filling. Its icing had a true caramel flavor that really made it.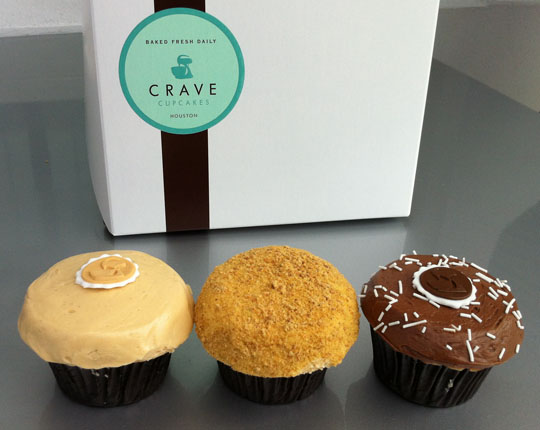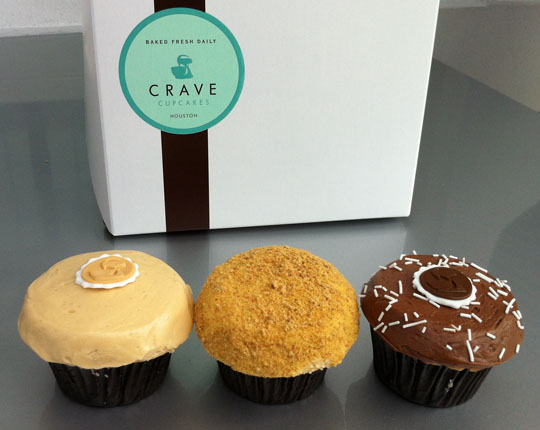 There are some stools inside along the back wall and a few tables outside. That's not a lot of seating, but Crave seems to mainly do take-out orders (providing nice sectioned boxes). It was a beautiful day, so we sat outside, lucky to find an open table.
I definitely recommend stopping by Crave Cupcakes if you live in or travel to Houston. They list daily flavors on their website, if you crave a particular flavor and wish to plan ahead.
More photos from this post can be found in the Photo Gallery!