Chocolate & Pear Cake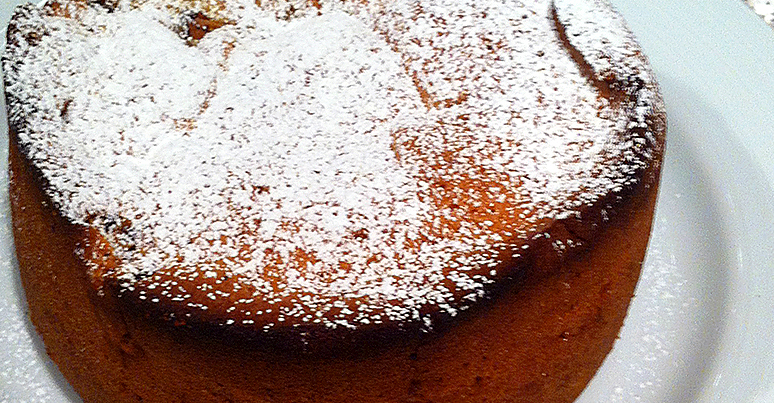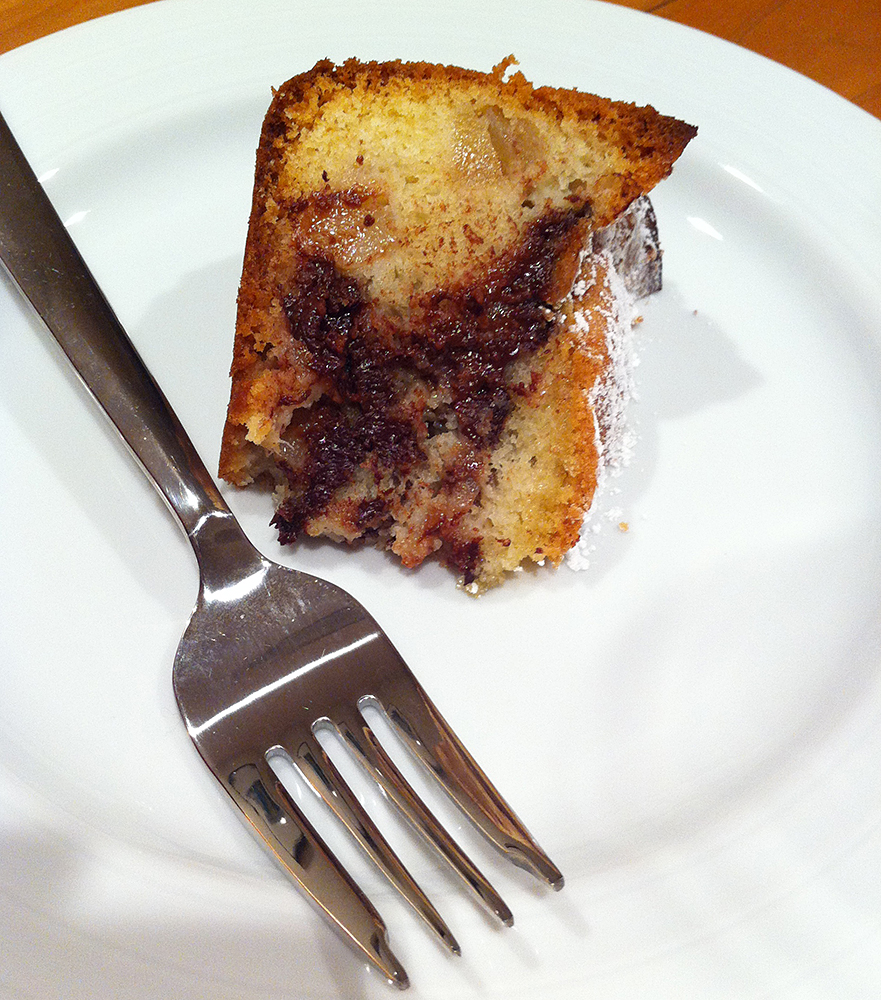 Still have an abundance of Christmas-gift pears? Grab some chocolate and let's bake!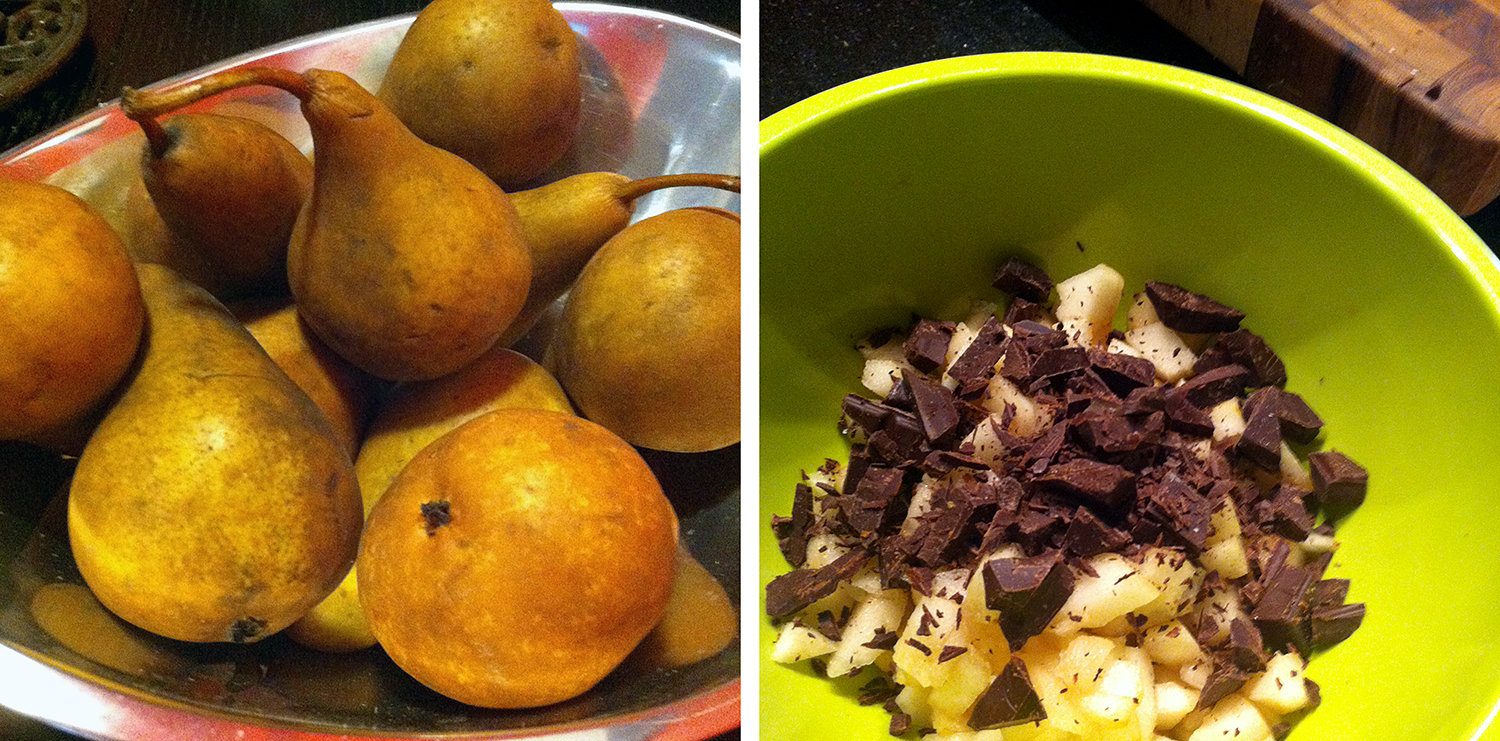 I had 10 small Bosc pears (each less than 4 ounces). A tart or pie seemed the obvious choice to use them, but my husband and I had just finished off an apple tart I'd recently baked, so I wanted something different.
This torta di pere e cioccolato recipe is from Brooklyn's Al Di La, a lovely Italian restaurant in Park Slope, by way of Deb of Smitten Kitchen (thanks for getting it out of them!).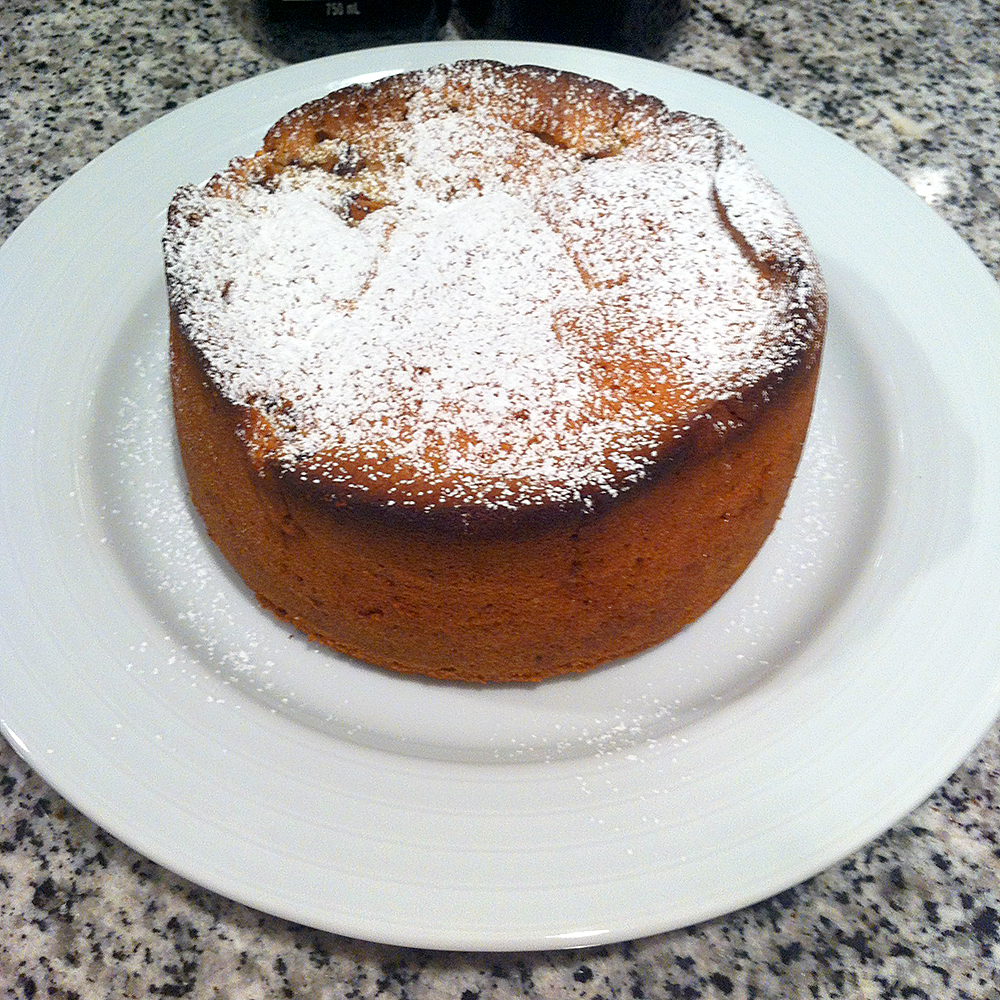 I made 2/3 the recipe in a 6.5″ diameter, 3″-deep baking dish to bake a small cake for dinner with another couple. That put three of my little pears to use.
As a cupcake baker, a cake that spends almost an hour in the oven intimidates me. I cooked for 20 minutes, turned, then another 20 minutes. I put it on for about 10 minutes more, paranoid by comments of not baking long enough. The edges were darker brown than I like, but it was cooked through and still moist.
Bittersweet chocolate and pears taste deliciously fancy together! It was a treat. Now I need to go try it again at Al Di La.
Thanks to the Daily Meal for this baking playlist.