Travel Treats: Ruston, Louisiana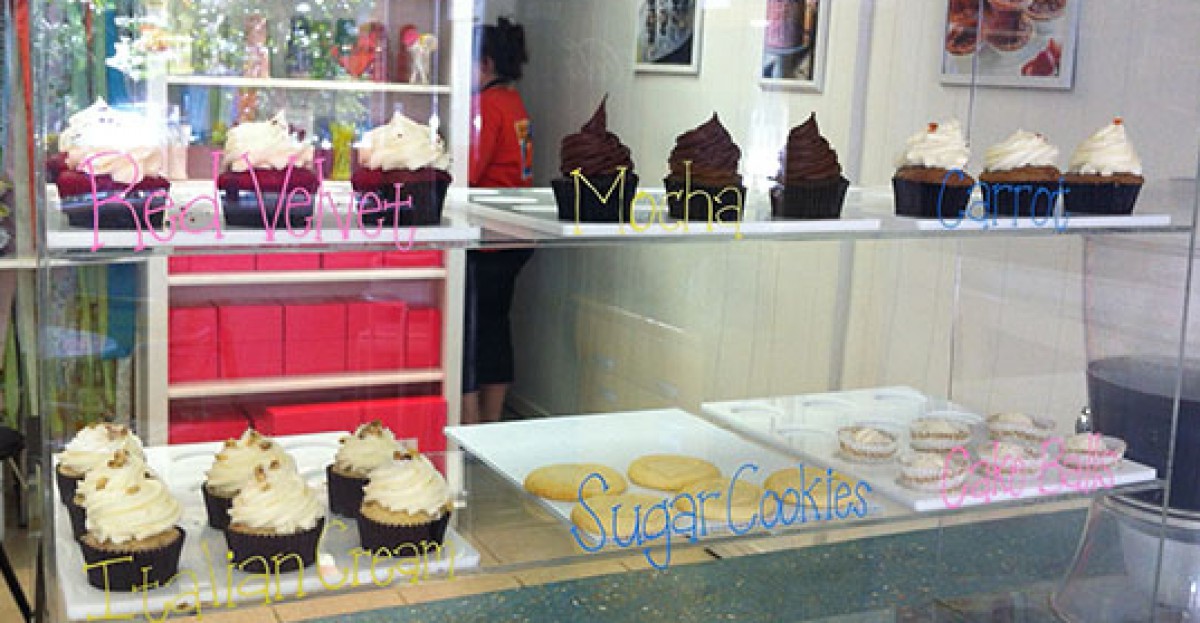 Every time I visit Ruston, my former home, there is something new. This time I was delighted to find that one of the recent openings was a bakery. A bakery with a cupcake in the logo…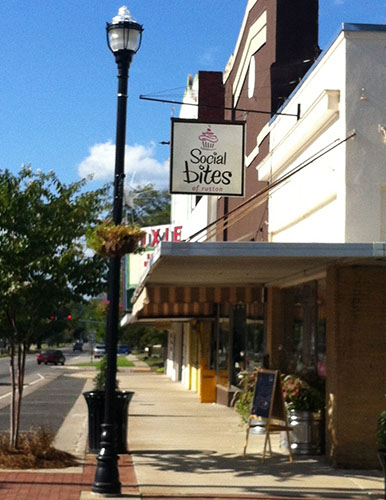 Ruston
Social Bites
200 North Vienna Street
www.socialbitesofruston.com
Heather McWhorter Bailey opened her storefront this summer, after several years making custom cakes for birthday parties, weddings, and other special occasions. (Check out this gorgeous vintage-inspired wedding cake featured on Half Baked.) The shop on the main northbound drag in downtown Ruston has cupcakes, cookies, brownies, and more.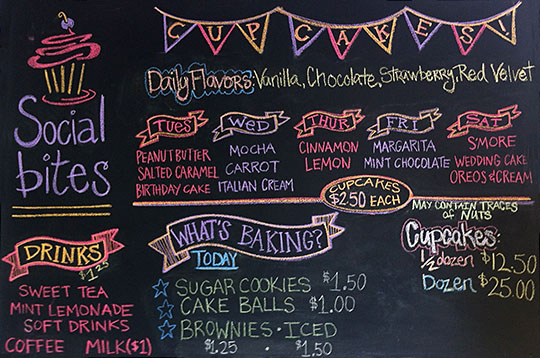 I almost went for the strawberry, but the red velvet caught my eye (and stomach)!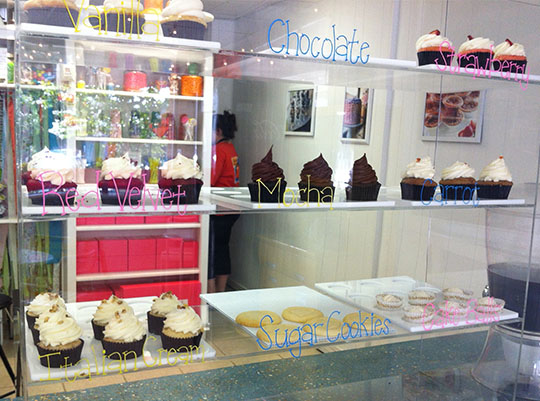 The packaging was great—safe transport of single cupcakes is a challenge I know well—but I ended up with slightly squashed icing when my prize went tumbling in the car. Note: A cupcake balanced on top of a coffee cup in the cup holder of a moving vehicle isn't in a stable situation. I tried to take a photo from its good side.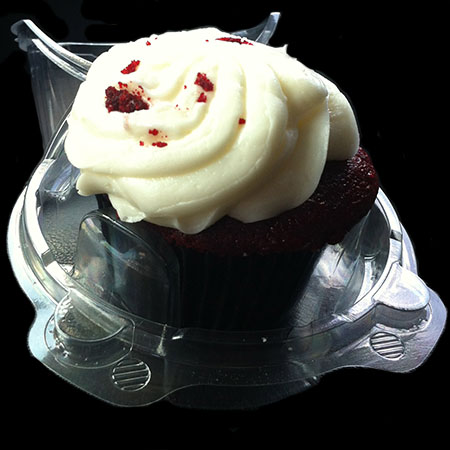 I split the cupcake three ways, my mother and her friend eagerly volunteering to help in the taste testing. The cake was moist, a little spongey, with a proper red velvet's tangy hint of chocolate.
"It has lots of good, gooey icing, which is important to me," said my mother.
And it did. It was real cream cheesy icing, exactly right for a red velvet cupcake.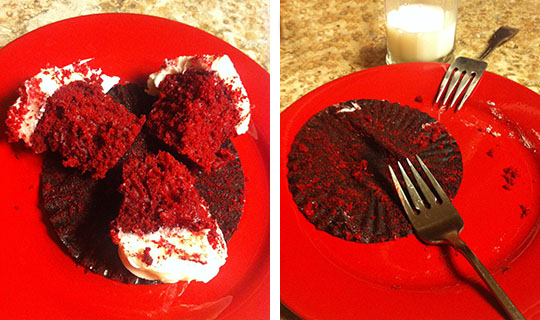 We ate it up!
I can't wait to try other flavors next time I'm in town.