Orange Chocolate Chip Cupcakes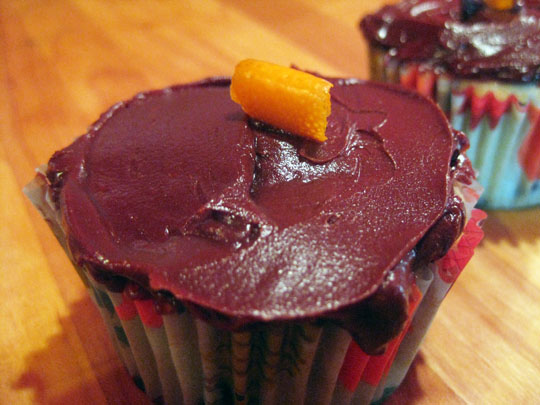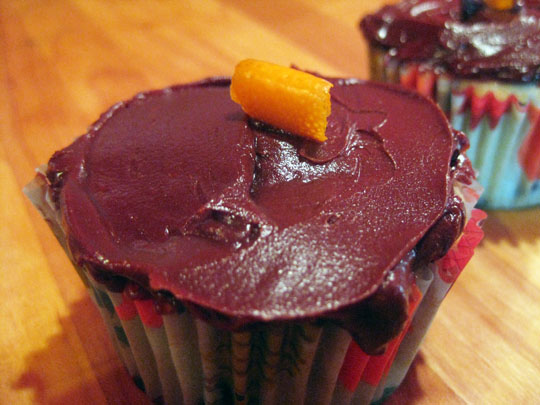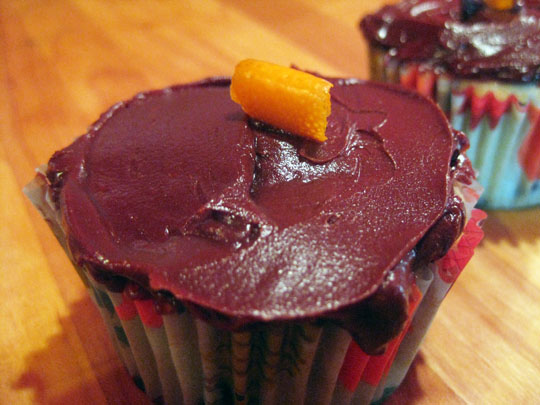 Semisweet chocolate and orange are a great pairing, and I had an inkling that the hostess of a dinner party I was attending was a particular fan of orange and chocolate together. It also seemed a fitting flavor for the holiday season.
I used this recipe from Epicurious. Based on the comments, many of which indicated the cupcakes came out a little dry, I made some alterations. I used a stick of butter (8 tablespoons), instead of just 5 tablespoons, and I added the juice of the Florida Juice Orange I zested to the batter.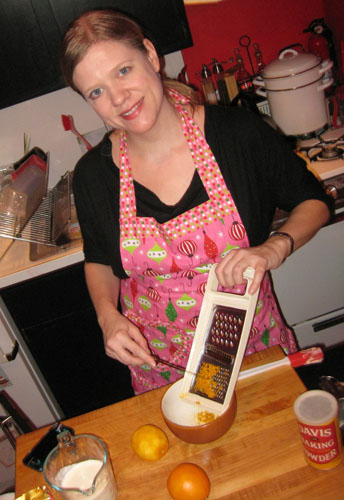 They turned out dense and moist. I thought they had a good flavor of the orange without being overwhelming. The recipe made exactly a dozen.
The frosting was made by melting semisweet chocolate chips and stirring in heavy cream. It was very thin and required some time in the refrigerator, then the freezer, to get it to spreading consistency.
I finished them with a curl of orange peel, and packed them up for the dinner. My hosts—and their two-year-old son—seemed to think it was a lovely dessert!