Vanilla Cupcakes for Webgrrls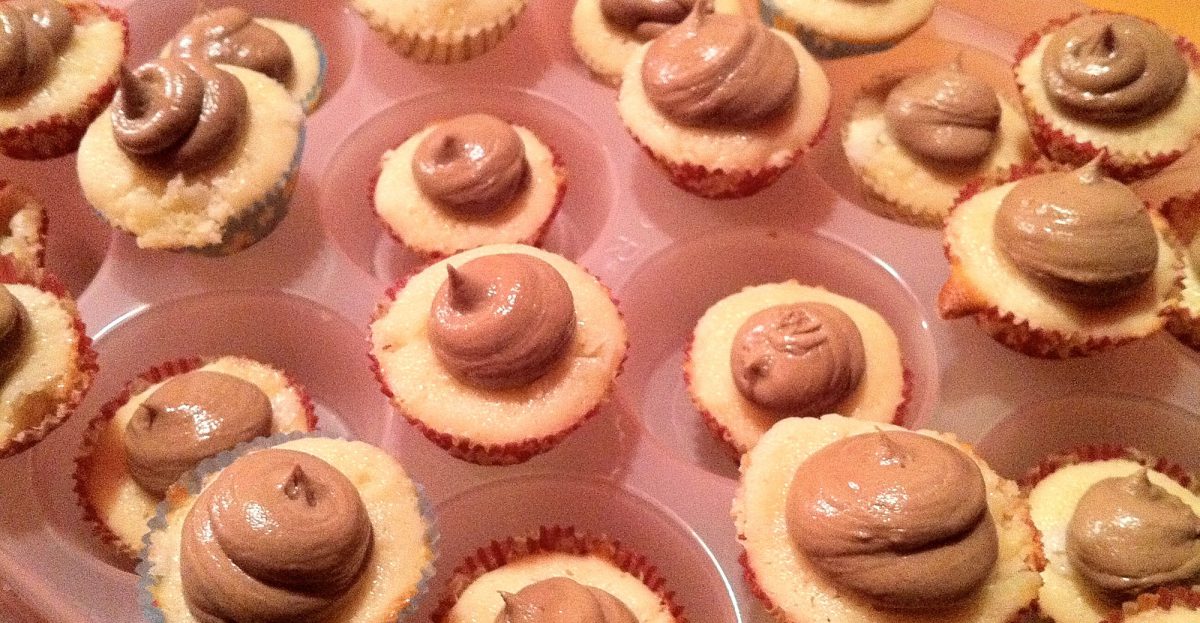 One of the other hats I wear is that of Membership Coordinator for the NYC Chapter of Webgrrls International. Webgrrls members have been hearing about my cupcakes and my blog at networking meetings for months, so I decided to treat them to a batch at the most recent event*!
I made regular ol' vanilla cupcakes, frosting some with vanilla butter cream, the rest with chocolate. I wanted to make the vanilla icing a "fun" color, but I came out with a possibly misleading minty green. (Note to self, your food coloring supplies are running low.)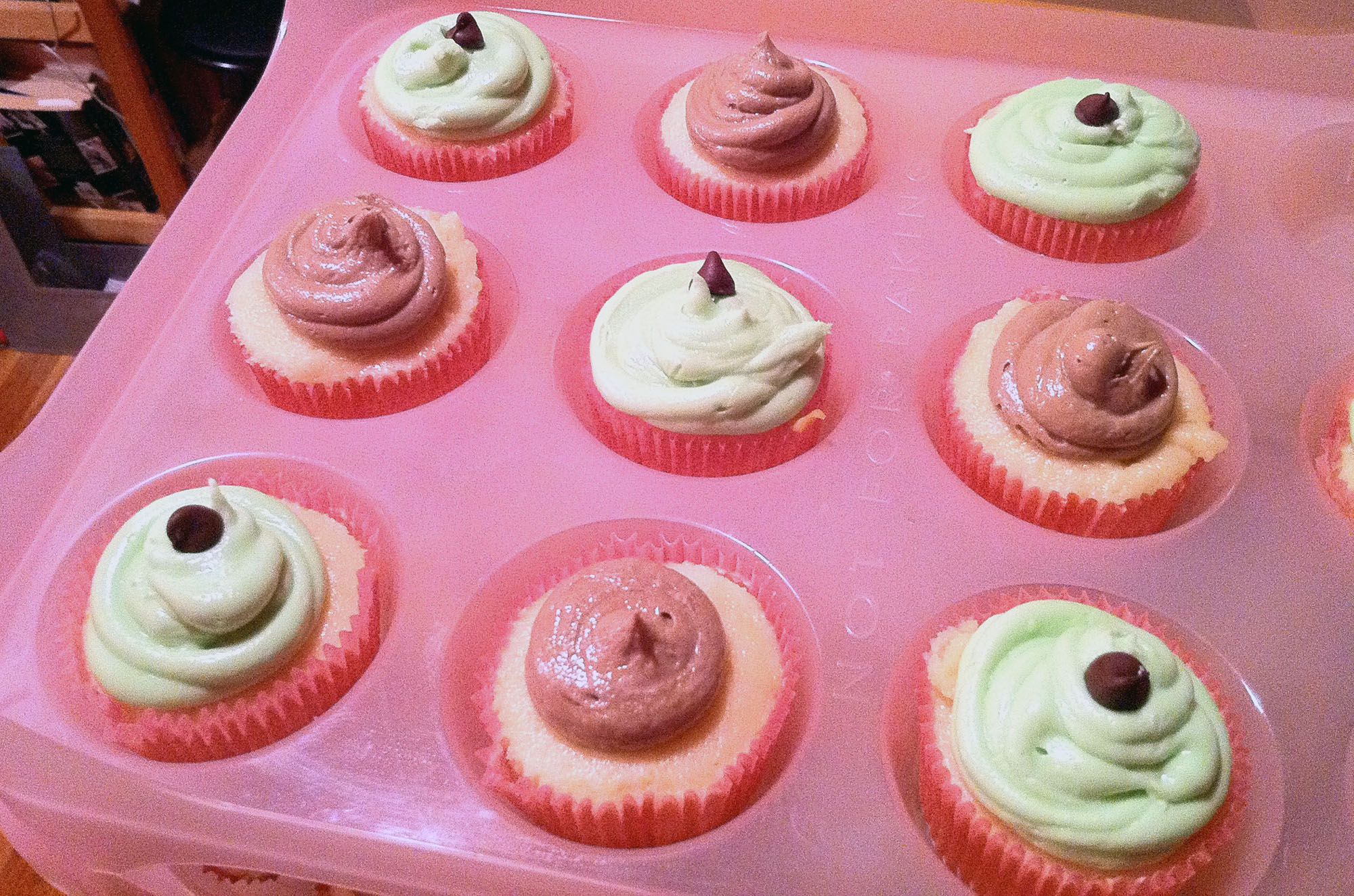 I used Butter Lane's vanilla cupcake recipe (download their recipes from their Facebook page under Docs once you "Like" them!), baking 48 minis and 12 regular cupcakes. Though the results tasted great in both forms, I found this recipe harder to adjust for the minis' baking time. This is perhaps because it calls for a lower temperature than I am used to (300° rather than 350°). I usually bake mini cupcakes about half the time called for in the recipe–if it is written for regular cupcakes–but these required a little more. I filled each equally, but the first tray I baked did not rise as much. I made up for this by adding chocolate chips around the edges.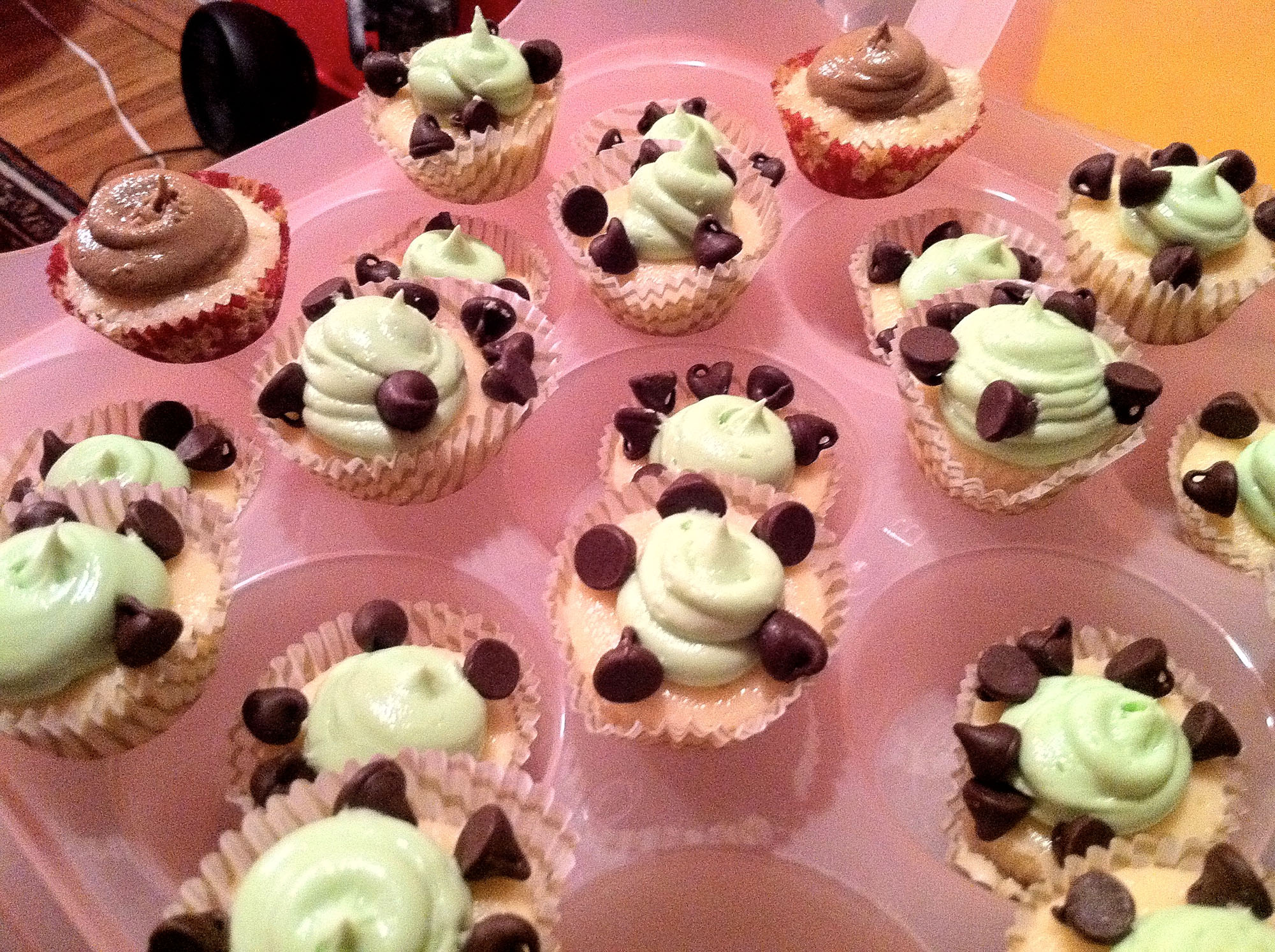 It seems they were well-accepted, as I made it back home with only one mini leftover! Now I just hope Webgrrls aren't disappointed if I don't make some every time.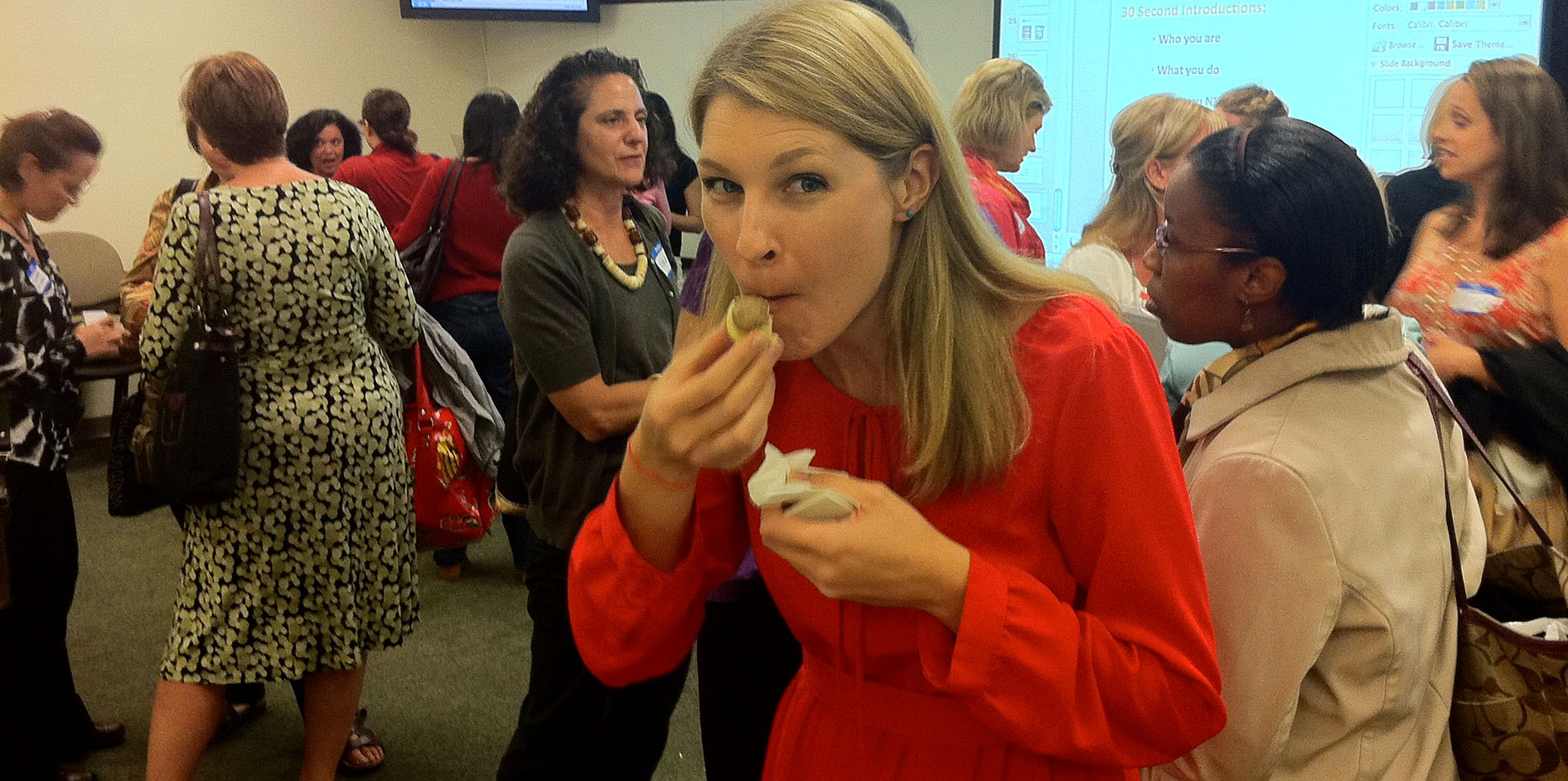 *If you are interested in Webgrrls, a networking organization for women in internet and technology-related professions, read the event recap!