Sarah Michelle Gellar's Lemon Poppy Seed Cupcakes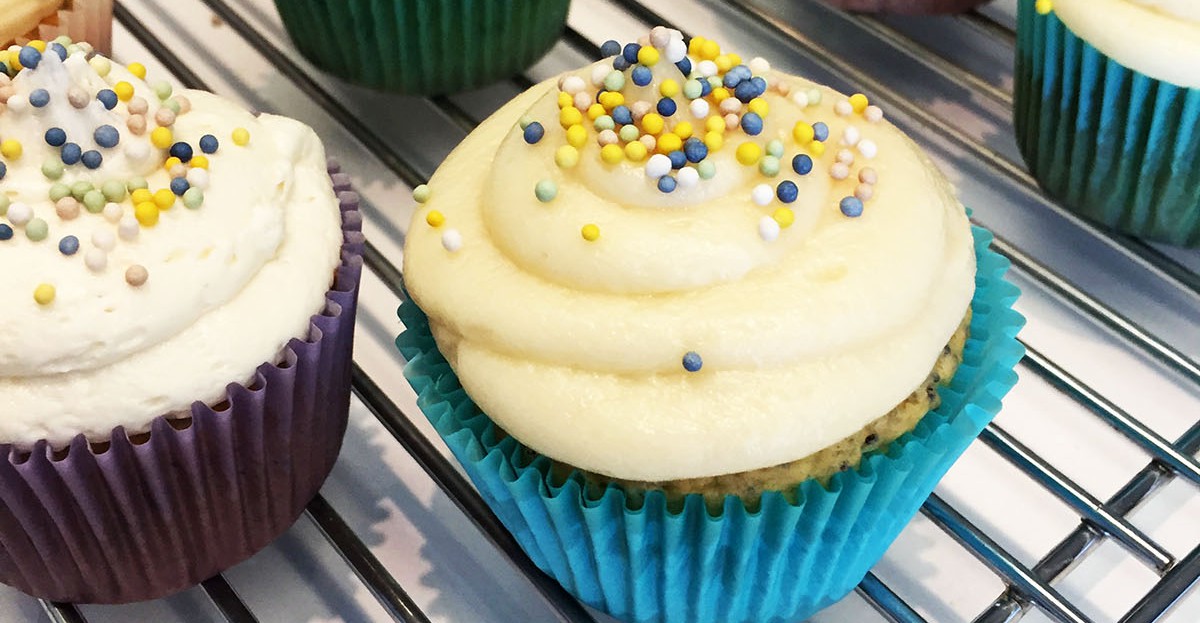 I had the opportunity to help bake cupcakes from Sarah Michelle Gellar's new cookbook, Stirring Up Fun with Food yesterday. The book is full of fun recipes from S'mores Parfaits to Asparagus Fries (one of Sarah's favorites) to Green Eggs & Ham, but I was delighted that the Lemon Poppy Seed Cupcakes were the pick.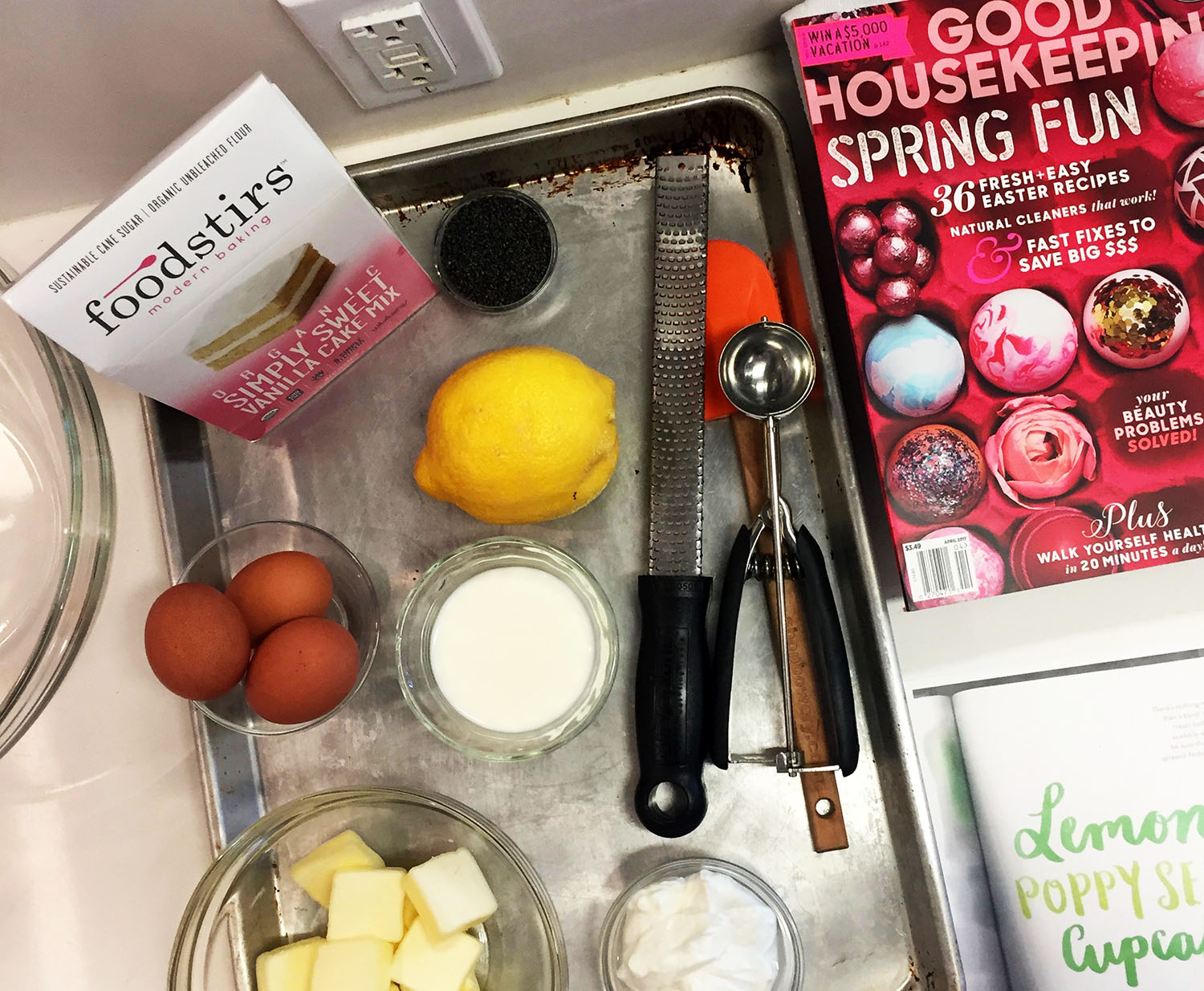 The former star of Buffy has been focusing on food these days, starting her organic baking kit company Foodstirs in 2015. She wrote this book with Gia Russo to highlight being creative in the kitchen. Having fun with food is a great creative outlet for everyone, and a good way to spend time with children while teaching them–and yourself–to be fearless cooks.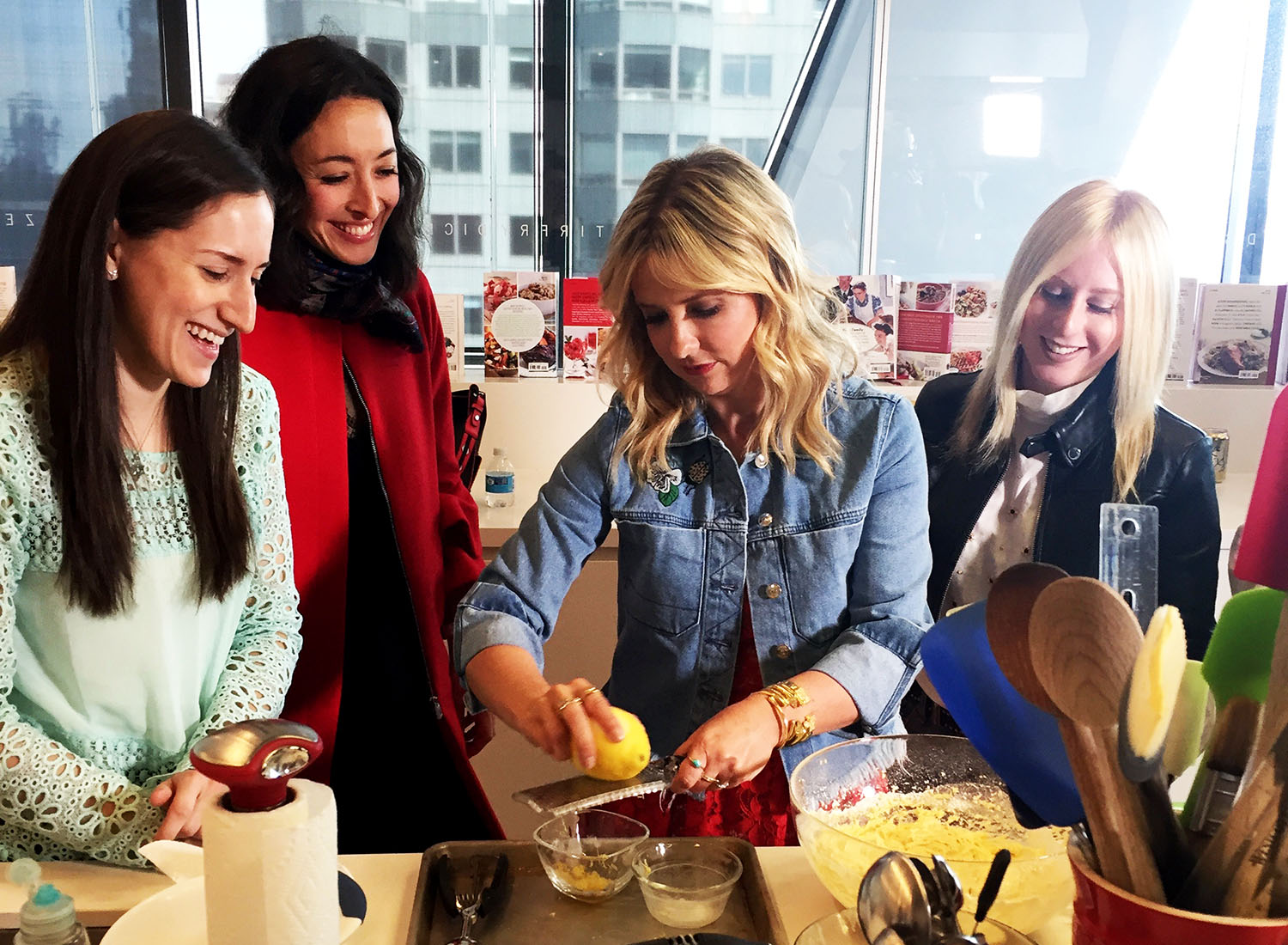 These cupcakes smelled so good while baking, it was almost distracting from the rest of the event! I love lemon cupcakes, and these tasted great. Using a quick-from-scratch method (ie. starting with Foodstirs cake mix) was nothing like using a typical mix. The taste was all homemade.
I can't wait to delve deeper into the book. Stay tuned for future posts, as I have a chance to test more of the recipes and food crafts like Grilled Cheese Dippers and Palm-Size Cherry Pies.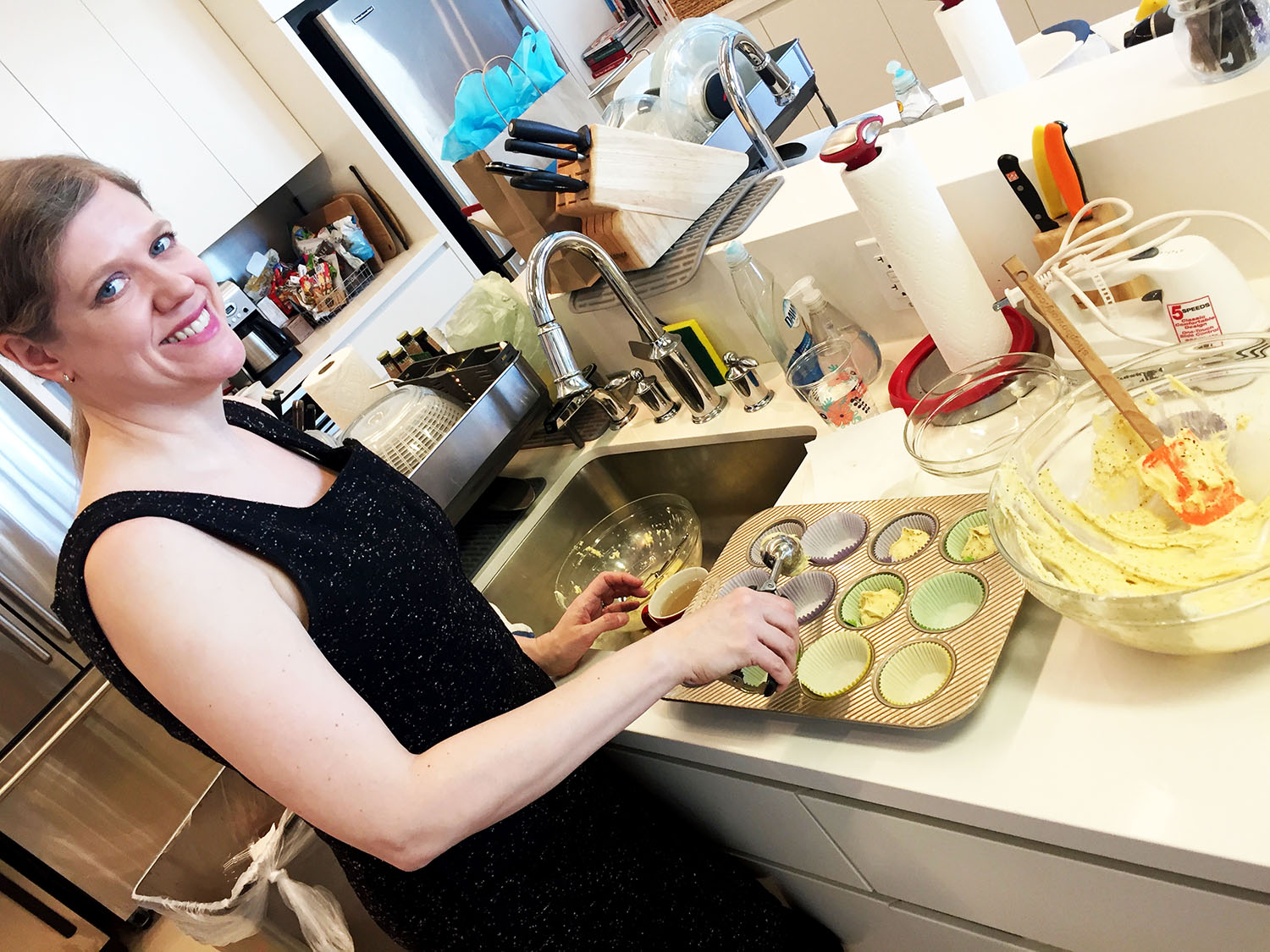 Stirring Up Fun with Food, by Sarah Michelle Gellar and Gia Russo, is available today from Hachette Book Group. See page 88 for this cupcake recipe.