Delights by Dawn's Caramel Vodka Bites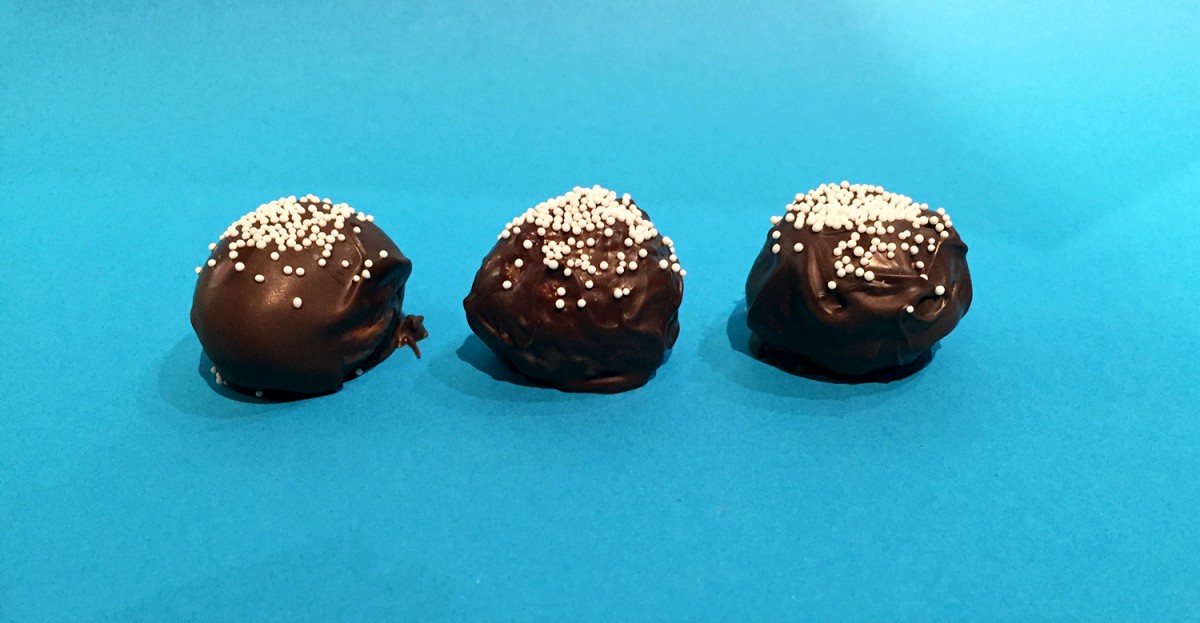 Dawn Belisle is an attorney-turned-baker who began baking alcohol infused cakes inspired by her mother's fruit cake and hasn't looked back since.
"Baking with booze requires knowing what flavors work well with each other while ensuring the alcohol complements the other ingredients," says Dawn. "In a good recipe you will taste the flavor and the alcohol of the spirit used—it will enhance the recipe but the alcohol will not overpower the final flavors. It's all about using a great tasting spirit like Van Gogh's flavored vodkas to create that perfect balance for the palate."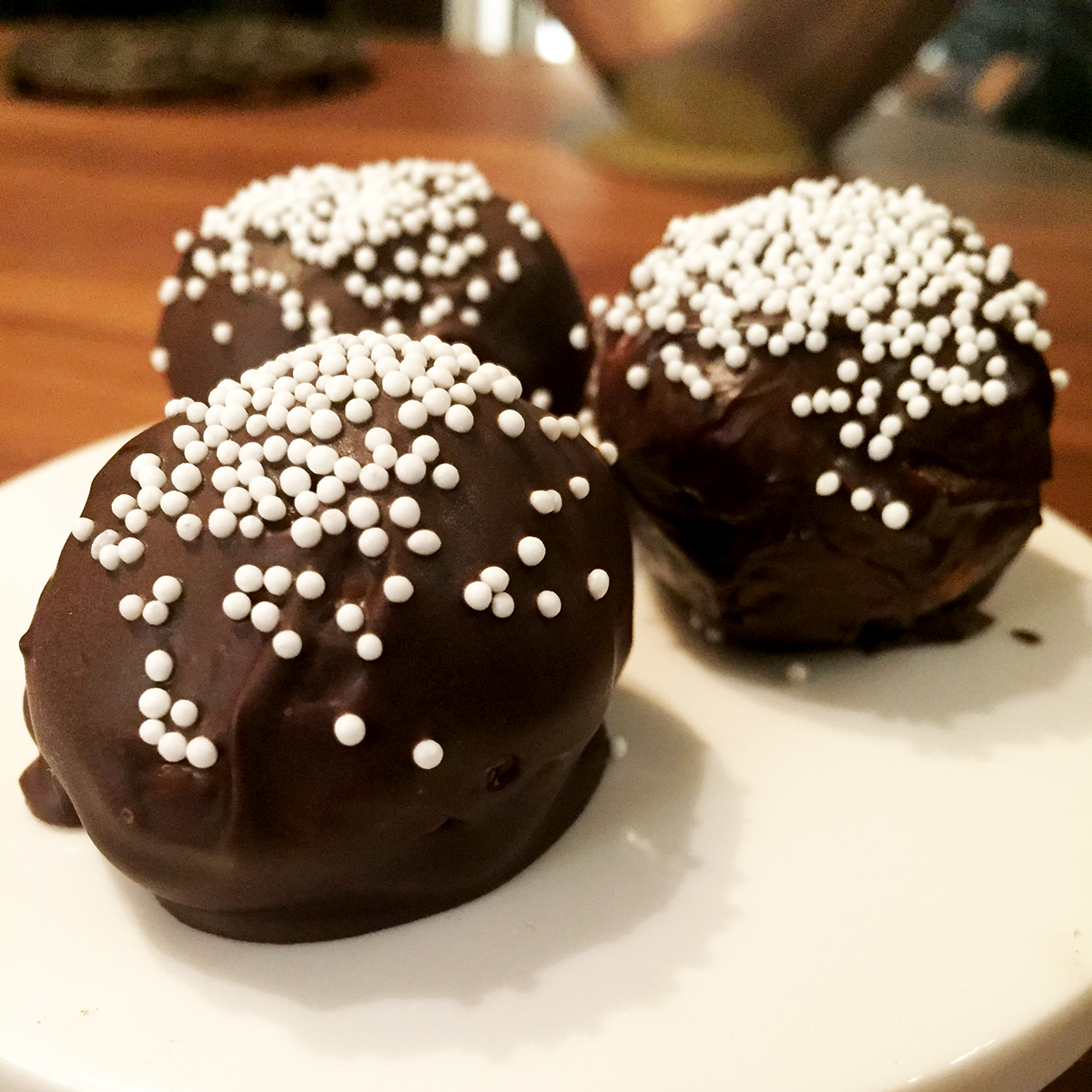 I tried out one of her recipes recently, making her no-bake chocolate-covered caramel vodka bites. I used graham crackers and arrowroot cookies that I had on hand, but I otherwise followed Dawn's recipe below.

They were a hit! With plenty of chocolate and caramel flavor, they also packed a punch. There was no doubt these were boozy bites.
Dawn's alcohol-infused cupcakes and other goodies can be ordered online at www.delightsbydawn.com. You may also see her at the Georgia Dome, Philips Arena, and other locations in Atlanta.
Thank you to Delights by Dawn and Van Gogh Vodka for providing me a sample of Dutch Caramel Vodka. Van Gogh crafts 16 varieties of high quality flavored vodka. Get to know Van Gogh at www.vangoghvodka.com.
Recipe:
Dutch Caramel Vodka Bites
Created by Dawn Belisle, Delights by Dawn
1 12oz. package of vanilla wafers
3/4 cups confectioners' sugar
2 1/2 tablespoons light corn syrup
1/2 cup Van Gogh Dutch Caramel Vodka
7 oz. Melting Chocolate (dark or milk)
Put wafers in a food processor and process until fine. If you don't have a food processor put wafers in a sealable gallon food bag and use a rolling pin to crush until fine. Place wafer crumbs in a bowl and add confectioners' sugar, corn syrup and Van Gogh Dutch Caramel Vodka. Mix until well until combined. Using a small cookie scoop or a heaping tablespoon, scoop the dough and roll into a 1 inch bite-sized ball.
Melt the chocolate and then dip the bites into the chocolate until covered entirely. Place dipped bites on a wax sheet of paper to harden. To decorate, add sprinkles or colored sugar before the chocolate coating hardens. Store the Dutch Caramel Vodka Bites in an airtight container. Bites are best when made ahead of time and stored for 1 to 3 days to allow all the flavors to meld before serving.