Strawberry-Walnut Tart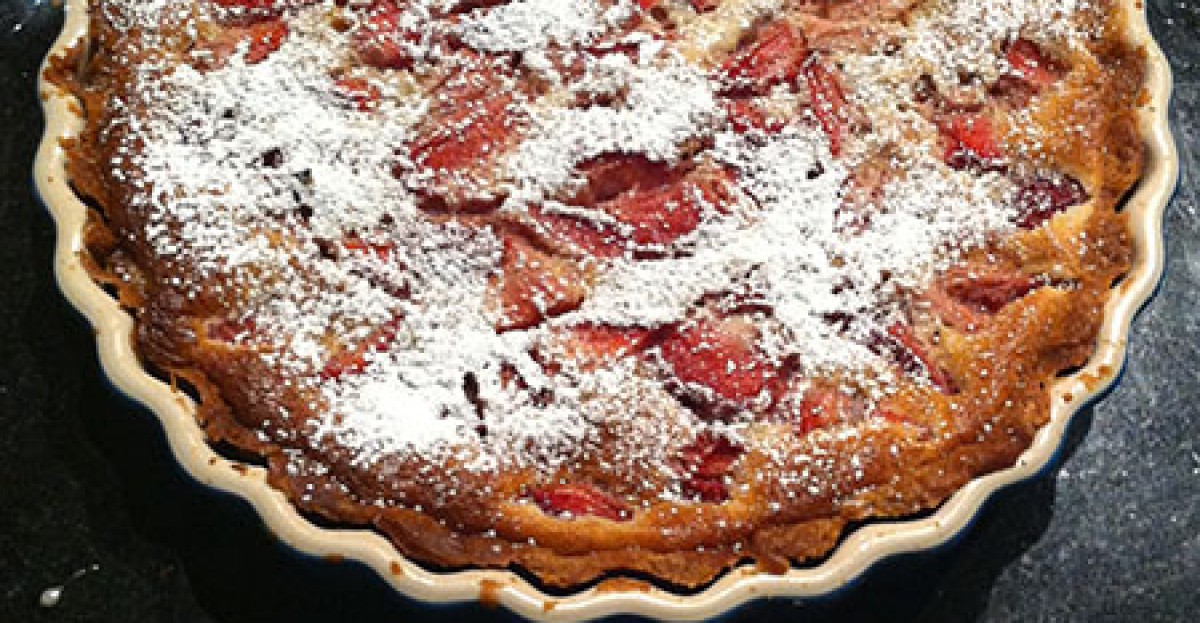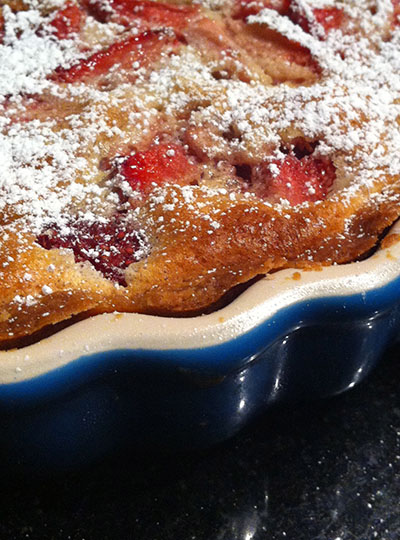 I've been on a tart kick lately. Yes, sometimes even I need a break from cupcakes.
My husband and I received a beautiful blue Le Creuset tart baking dish as a wedding present (thank you, Lisa and family!), and I'd really been wanting to put it to use. A recent dinner invitation from friends gave me the first opportunity, though I made sure to confirm that I would be let in their door NOT carrying cupcakes.
I was set on a tart but was open to requests, and one of our hosts wanted strawberry and/or banana. Opting for the first, I began a recipe search. I knew I wanted a baked, warm tart to counter the cold weather. I started from Simply Recipe's raspberry version, which sounded divine, and made a couple of modifications. I added about 1-1 1/2 teaspoons of lemon juice in the filling to up the tartness and used sliced strawberries instead of raspberries.
The crust was made with just flour, powdered sugar, and butter (it tasted like shortbread when baked). I've never owned a food processor, but I gained the use of two when my husband moved in. I was quickly won over, at least for making pastry dough.
I pre-baked the crust for about 20 minutes, covering it with parchment paper and dry beans as weights. I then filled the tart with a layer of chopped walnuts, strawberries, and an egg-based filling.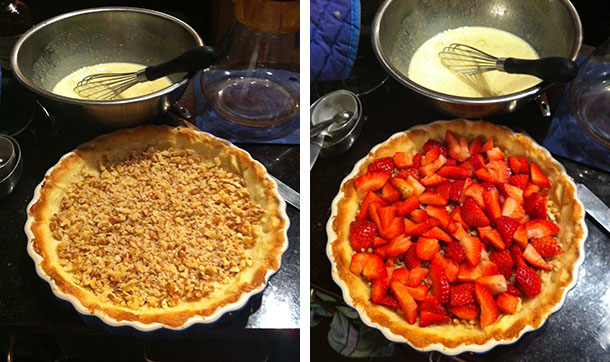 40 minutes later…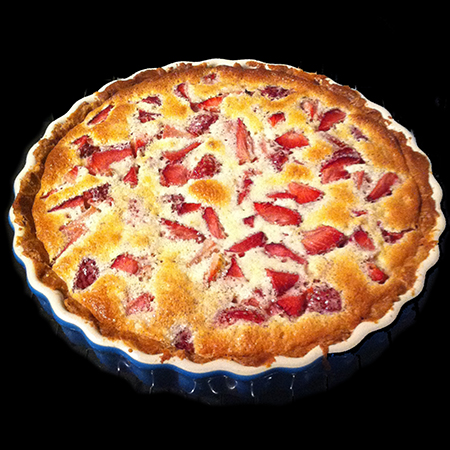 I artfully sprinkled powdered sugar over the top before wrapping it in foil and transporting.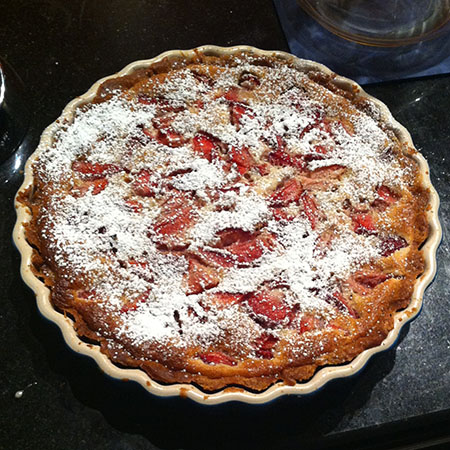 The sugar had, of course, soaked in by the time it was unveiled. Next time, I'll sprinkle the sugar just before serving, or skip it.
It didn't matter once we were eating it. I call my first tart a success!