Banana Split Cupcakes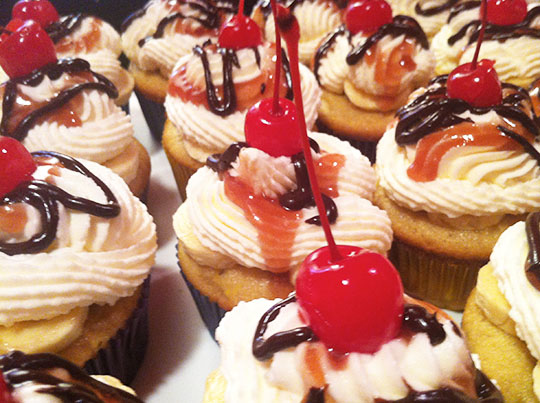 To create a fun and unique cupcake for my fiancé's birthday party, I mimicked another popular dessert. I started with banana cupcakes and cut out a core to fill with puréed fresh pineapple, then topped the cakes with banana slices for good measure.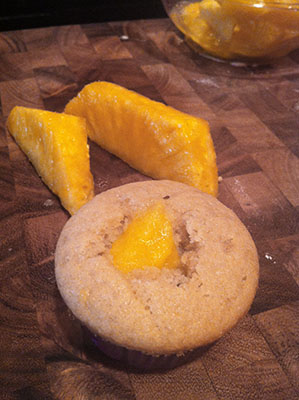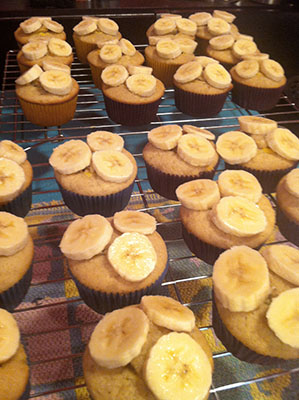 For the topping, I made a whipped cream icing. The secret to "whipped cream" that will stand up to hours at room temperature? Cream cheese. Get the recipe I used at All Recipes.com.
I added strawberry and chocolate sauces and finished, of course, with a cherry on top!