Mary Magdalen Carrot Cupcakes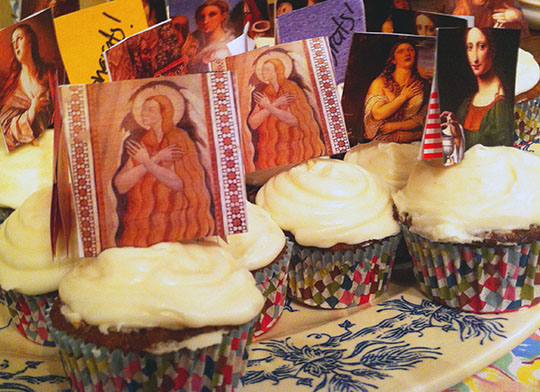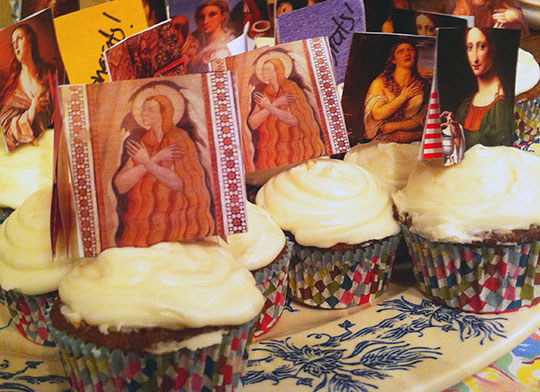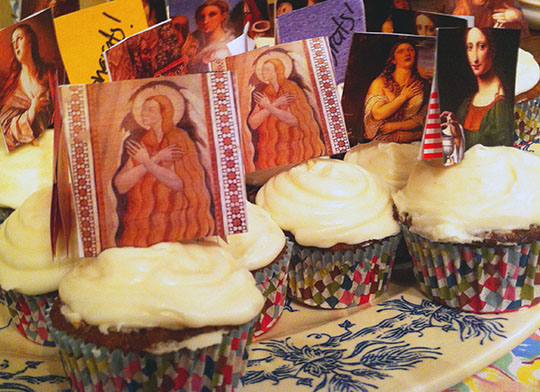 I baked these particular carrot cupcakes for a friend's graduation party. Her dissertation focuses on art depicting Mary Magdalen, which should explain the cupcake toppers.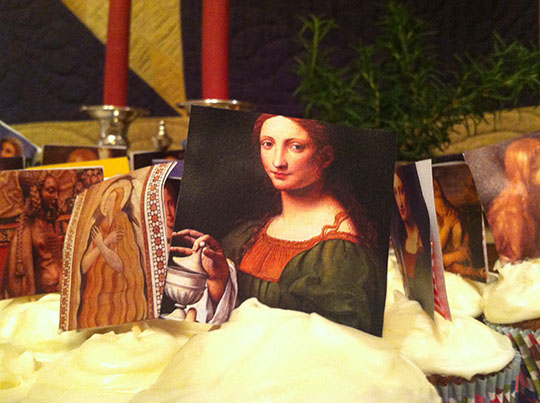 I knew time would be tight, so I prepared them in stages. Earlier in the day before the party, I grated the carrots and sealed them in an airtight container and measured out and mixed my dry ingredients (sugar in one container, flour mixture in another). I was back to bake them after dinner, giving the cupcakes some time to cool, then sealing them up for the night.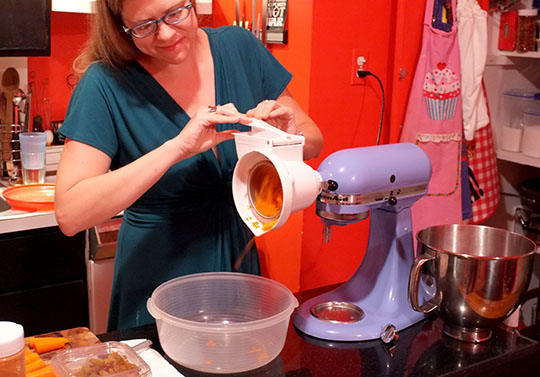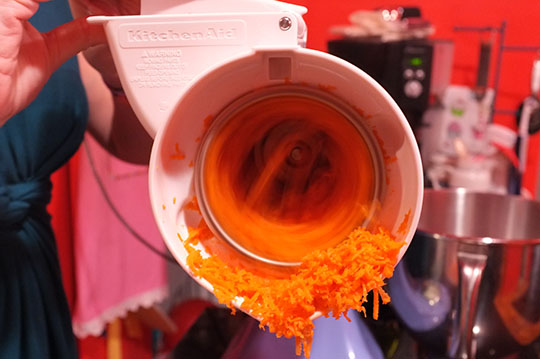 That just left the frosting—and creation of the cupcake toppers—for the day of the party. I confess, I didn't follow my own advice and tried piping on the frosting. Things got a lot easier when I turned to an offset spatula. For the toppers, I printed 2 copies of 2×3-inch images and taped them back-to-back onto toothpicks. (I actually used flag toothpicks, which provided a stable base.)
And, there you have it, Mary Magdalen Carrot Cupcakes!
Recipe:
Cream Cheese Frosting
Makes plenty for 2 dozen cupcakes (exact amount needed depends on icing method)
1 stick unsalted butter
8 oz. cream cheese
1 teaspoon vanilla extract
1 pound powdered sugar

Using an electric mixer, cream the butter and cream cheese, then add the vanilla. Slowly add the powdered sugar and beat until desired consistency.