Chocolate Chip Coconut Cupcakes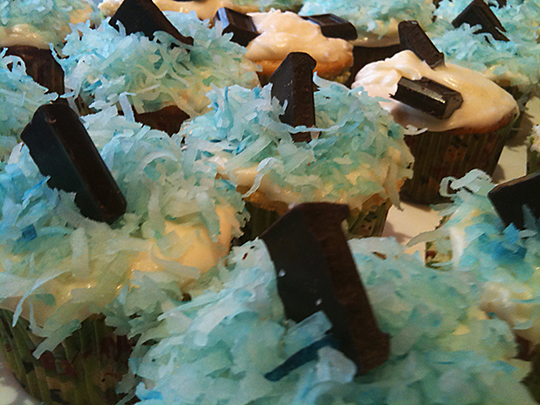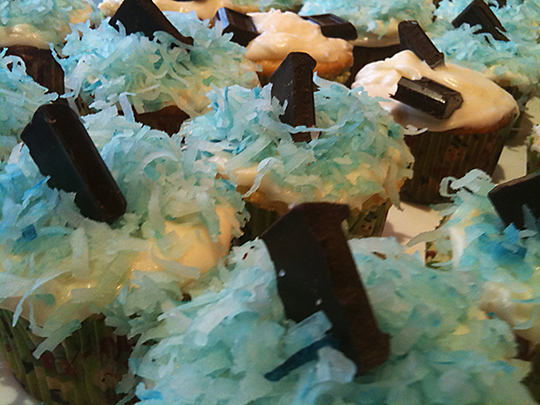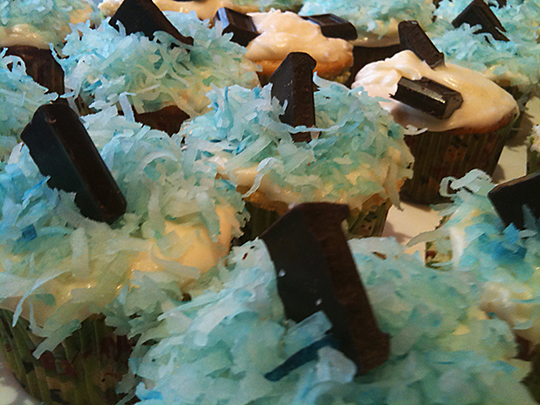 One of my favorite cupcake recipes is one for Coconut-Chocolate Chip Cupcakes from the February 2008 Bon Appétit. (Find it online at Epicurious.com.) It was also one of the first cupcake recipes I took great liberties with, baking from what I had available, tweaking over time. The one substitution I always make is using coconut milk instead of regular milk in both the cake and icing.
I've used my variation of this recipe several times, to much acclaim. I always make some with shredded coconut on top, some without. Some people don't like the texture of coconut, but I find most don't mind the flavor. I had the same issue as a child, but I got over it!
For CupcakeCamp 2010, I wanted a fun look, so I colored the coconut blue and topped each cupcake with a Hershey's mini (two, for the ones without coconut).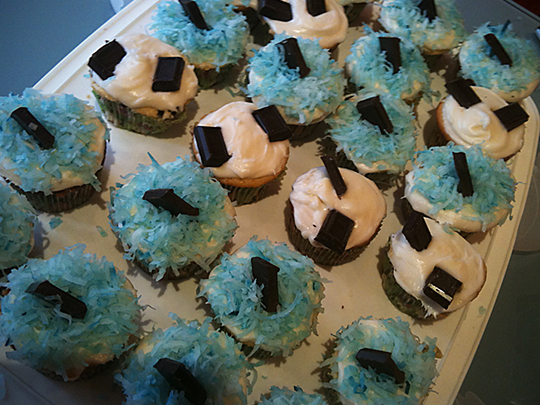 My heart—and cupcakes—were filled with coconut and chocolate chips for my Valentine in 2011 (this year, he got red hots). The coconut icing was colored pink for the occasion, and I added red heart sprinkles. Aw…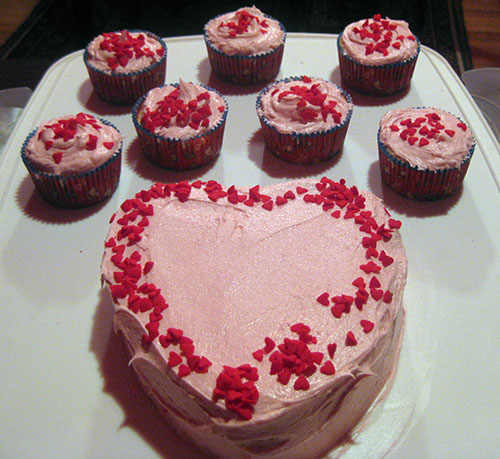 My coconut cupcakes also once held the candles at a double birthday party.